When you wake up in the morning on your day off or wind down for the day, which is your favorite place to get a cup of tea or read a book? For a lot of people, it would be their balconies or their private terrace to lean back and relax with their family members. However, it is important to ensure your family is not at risk, especially the elderly and the little ones.
You can ensure their safety by picking the right grill for your house's balcony or terrace. Also, you have to ensure that their design is high enough and doesn't have space in between for your kids to cross over or within it. To help you out, we have organized a list of grills for houses and apartments.
Best Types of Grills for Houses and Apartments
In this list, you'll find everything from metal to wooden to all the way to concrete grill ideas. Let's get started.
1.Wire Mesh Safety Grill Design For House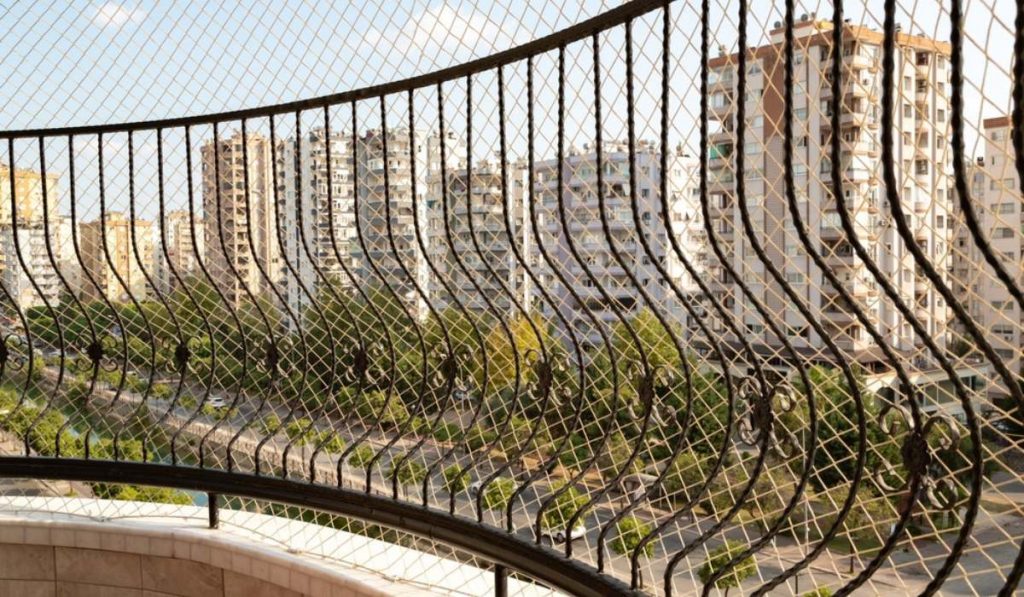 When choosing grills for houses and apartments, it is important to strike a balance between looks and safety. This gets even more important when you have kids and pets at home. One of the best ways to achieve this combination is by using mesh. With safety in check, you can put a few plants with a striped rug and a comfortable chair to make your balcony look beautiful.
Pro:
It ensures complete protection for pets and children
Con:
The longevity of this grill depends on the material. Stainless steel wire railings might last a lot longer as compared to other materials.
2. Toughened Glass Safety Grill Design For House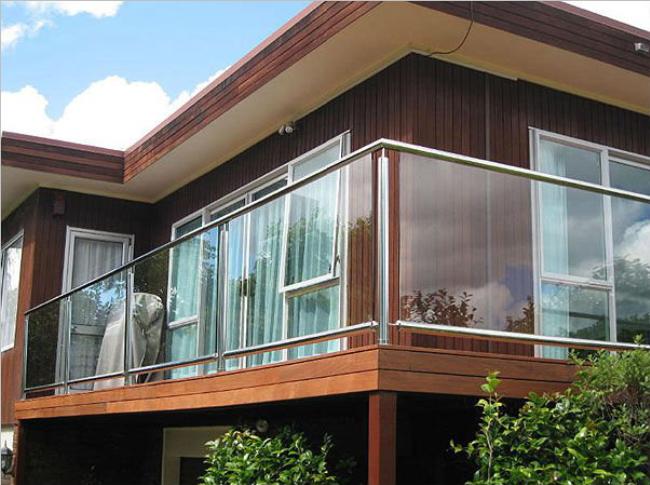 Patterned iron grills add an ornamental look to your balcony. By adding a wicker sofa and a coffee table you can even turn your balcony into a social space for you to hang out with your friends. With safety and looks taken care of, you can add a fortified glass grill design for an unobstructed view from the balcony.
Pro:
Toughened glass can reduce the risk of injury when kids accidentally bang their heads against the glass.
Con:
It can be pricey to buy and install. It is also high-maintenance.
3. Brick Wall Design for Patios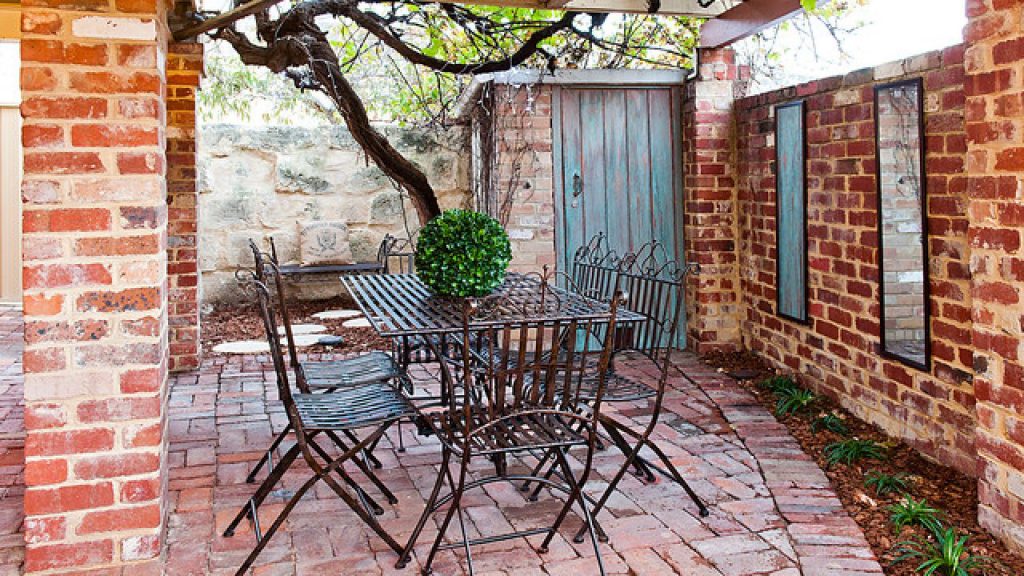 Brick walls are a great solution for covering your balcony grill. By using bricks as a parapet you can convert your big balcony into a patio. Also, with a blend of metallic railings and grey walls, your balcony will get a clean look. Add some relaxed outdoor seating and potted plants and you have a lovely dining area.
Pro:
Brick walls add a natural and rustic look to your home. You can even accessorize the walls or leave them as it is based on your design choices.
Con:
It works best only for open-concept balconies. It might not be ideal for a compact home.
4. Wooden Panelling for a Full Balcony Safety Grill Design For House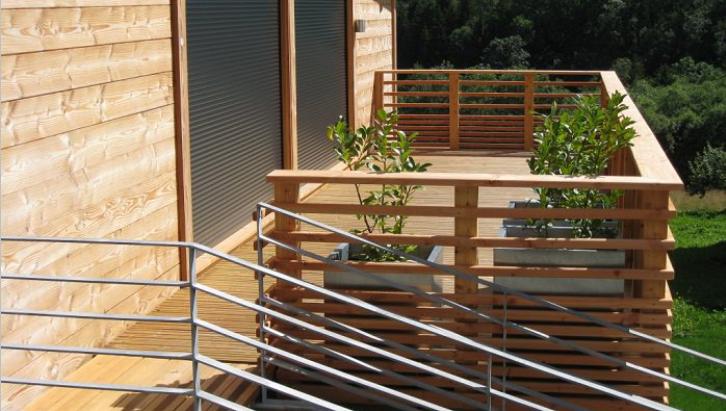 Adding a wooden panel to your balcony can give it a serene look, hidden from the concrete jungle. To add to that, you can add vines and plants to create a more secluded space. Placing wicker patio furniture will also give it a rustic look and you can throw some laid-back furniture when you have company.
Pro:
It is durable and if you have a garden balcony, it can enhance its looks.  
Con:
Wooden paneling is high-maintenance because of weather damage.
5. Collapsible Gate Safety Grill Design For House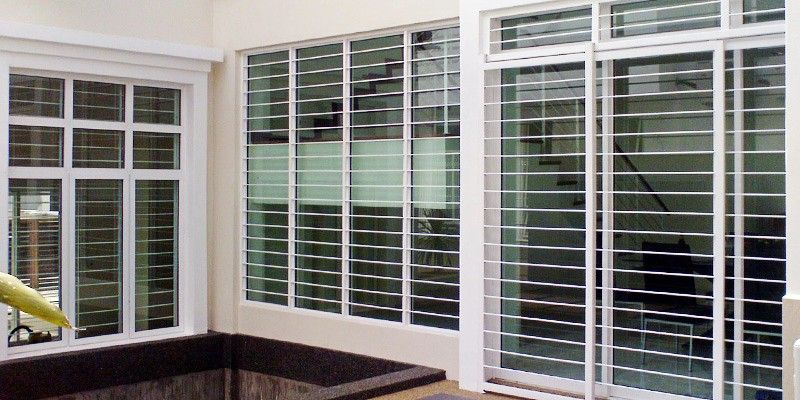 If you have a small balcony and you are looking for grill patterns that fit perfectly in your compact balcony, a collapsible gate safety grill for your house balcony is the way to go. With the collapsible gate an unobstructed stream of natural light and by pushing the gate up, you get an unobstructed view. It makes your balcony a perfect place for morning tea as well as an evening nightcap.
Pro:
It provides safety for your kids and pets without obstructing the view. 
Con:
It is not the best suited for every interior aesthetic.
6. Concrete Balcony Safety Grill Design For House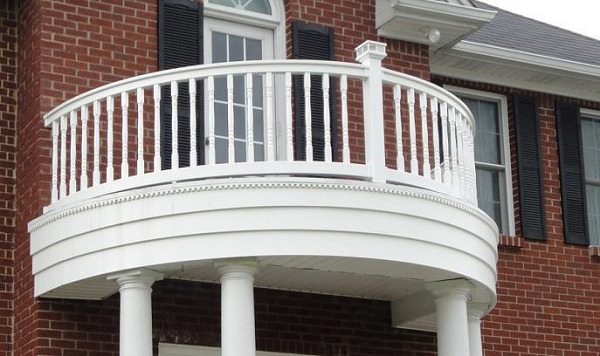 Concrete is durable, sturdy, long-lasting, and weather-proof, making it the right choice. Let's say you have a white concrete wall with pink and green foliage and a steel railing in the background. With this setup, your balcony has a contemporary look and concrete blocks offer complete privacy.
Pro:
Concrete balconies are highly durable and can take heavy wear and tear. They last longer as well. 
Con:
These balconies can take up space and can be expensive.
7. Wooden Fencing for Open-Concept Balconies Safety Grill Design For House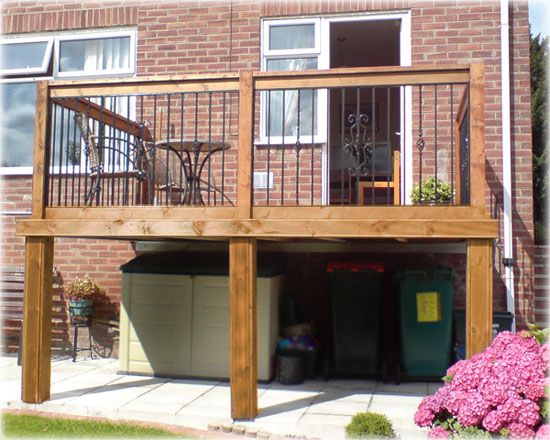 Wooden fencing can bring a feeling of openness to your yard or garden. When applied to a balcony, this grill design offers the same openness. This grill for houses and apartments is reinforced with metal. To achieve a serene setting, you can offset the white fence with green artificial turfing. It makes a perfect place to get away from the everyday humdrum of life.
Pro:
Your balcony or patio will get stylish with this look without compromising the view.
Con:
Wooden fencing takes a lot of maintenance as it is prone to weather damage.
8. Raised-Railing Safety Grill Design For House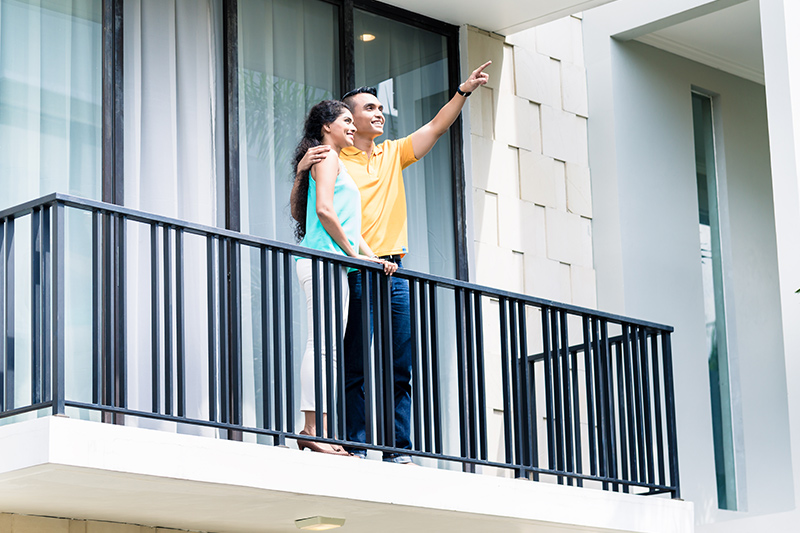 This type of grill design for your house raises your space, literally! You can use the vertical space with this design in a smart way. You can combine this idea with a cozy bohemian theme or with colorful throw pillows, outdoor furniture, and a few pots. This is the perfect view with your cup of coffee.
Pro:
It offers a lot of safety to kids, the elderly, and pets.
Con:
Sometimes they can obstruct your view due to the design of the grills. 
9. Contemporary Safety Grill Design For House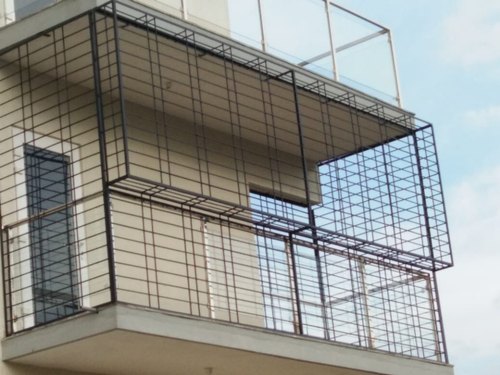 For urban and modern apartments, a contemporary railing is a great choice. This voguish balcony goes perfectly with wicker furniture and subtle color palettes. Moreover, this design comes with a storage unit making it highly efficient when it comes to space-saving.
Pro:
It adds a stylish element to your balcony.
Con:
If not made of stainless steel, your grills could be prone to rust.
10. Balcony Safety Grill Design For House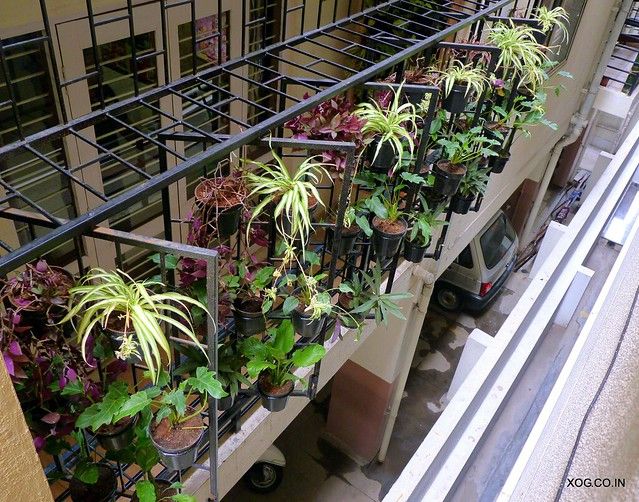 Pro:
It adds a touch of sustainability to your home. Moreover, you can grow a small garden with edible plants for cooking. 
Con:
Your grills might get damaged from watering the plants if they are not water-resistant.
11. Minimalist Safety Grill Design For House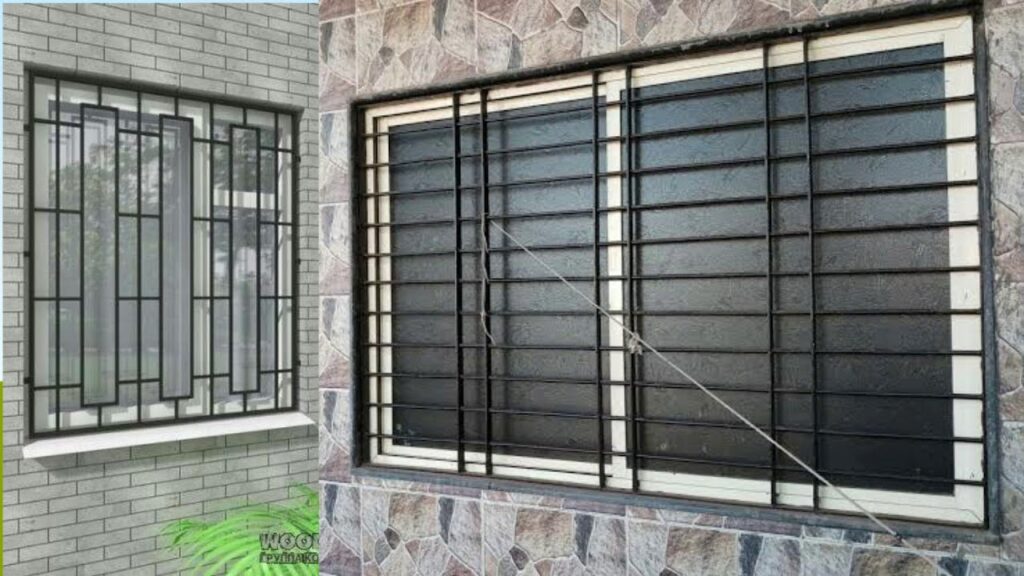 A minimal design is the best when you are confused about the grill designs for your balcony. When you have a compact balcony, less is always more. You can opt for a metal and glass look for your balcony and combining it with potted plants and simple furniture makes it look incredible.
Pro:
A minimalist grill design makes your balcony look bigger and can make it spacious as well.
Con:
The glass paneling can be high maintenance.
If you liked these types of grills for the balcony, you must check out these interesting terrace railing designs:
A balcony adds a premium and elegant look to your home. It not only upgrades the exterior design but also provides an enjoyable view of the outdoors. They also increase the amount of living space, bringing the outdoors inside.
You can turn your balcony into a small garden, use it to exercise, entertain guests, and get more fresh air. In fact, you can even have a romantic getaway right at your home.
Since they add a premium look to your house, you can demand a premium if you choose to sell your house. A square foot of balcony space is almost 25 to 50 percent of the price of the square foot inside the home. This adds up to a great selling amount for your home.
Tips for Making Your Apartment Balcony Safe Place
The safety of your family members is of the utmost importance while decorating or building a house balcony. The balcony has to be kids, elderly people, and pet friendly and must enable them to move around without any hesitation. Below are a few safety tips while adding some grills for houses and apartments:
Clutter-free balcony: If you have stairs at the front of your house, which lead up to the balcony, make sure that the stairs are free from any clutter as they are a tripping hazard. After that, ensure that the balcony is clutter-free and allow your family members to move around freely.
Furniture arrangement: Couches and bean bags add a laid-back atmosphere to your balcony but don't keep them neat on the balcony or decks as kids can climb on them and fall over. Make sure you supervise your kids when they are playing on the balcony.
Balcony railings: The height and the design of a balcony varies from apartment to apartment and it also depends on the location of the apartment and the country. However, for safety, the railings on the balcony should be 4 feet and have no more than 4 inches of space between each railing. Also, you must install and maintain door and window safety locks.
Safety Rules: Children between the age of one to four have the highest chance of falling from a balcony or a window. You have to set firm rules regarding balcony safety for everyone to follow and anybody who sits on the floor above you.
Young children learn quickly and they can figure out how they can unlock a door and gain access to dangerous areas. Going to those areas may cause accidents and therefore, kids under 12 should not be left alone at home. Also, you shouldn't leave a younger sibling with them. Most importantly, you need to educate your children about the dangers and risks associated with balconies and windows.
Adding a balcony to your house is one of the most aesthetically pleasing decisions you can take. It not only adds a touch of fun and elegance to your house but also gives you the freedom to walk out and enjoy the morning or evening view. With proper furniture, potted plants, and tasteful grills for houses and apartments you can enhance the look even more. However, the safety of the family members should be your number one concern.
Grills For House FAQs
1. What's the best material for balcony railings?
Balcony railings can be made out of many materials, but some of the most commonly used materials are as follows:
Stainless steel
Mild Steel
Aluminum
Glass
Concrete
Wood
Cast iron
Wrought iron
2. How do you cover a balcony grill?
A brick wall is a great solution to cover your balcony grill. But, if you want to use another solution, covering your railings with vines or creepers is also a great solution. While the first option can protect you from all sorts of weather conditions, the second one is just for aesthetics.
3. How do I protect my balcony from rainwater?
Rain is one of those things that cannot be avoided. If you have a balcony and it starts pouring, water can seep into your house via the said balcony. Here are a few ways to prevent rainwater from entering your balcony:
Install Sliding Glass Shutters
Install Outdoor Blinds. ...
Install A Retractable Awning
Install A Roof Cover
Use Bamboo Chik Blinds.
4. Which glass is best for the balcony?
Tempered or toughened glass is best for a balcony. It's not only one of the toughest materials for a balcony, but it also provides an unobstructed view. Whether it is framed or frameless, tempered glass balconies are becoming popular choices.
5. Are glass railings safe?
Yes, glass railings are safe. A balcony railing made out of tempered or toughened glass is elegant and at the same time, ultra-strong. It is safe to say that they are the safest materials for railings. They are durable and extremely low-maintenance.