Unveiling Chennai's Finest: The Best Interior Designers in Chennai
When it comes to creating inspiring living spaces, Chennai boasts a wealth of talented professionals who can turn your vision into reality. From elegant homes to stylish office spaces, these interior designers possess the expertise and creativity to transform any room into a masterpiece. In this article, we will showcase the 5 best interior designers in Chennai, who have consistently proven their prowess in the industry.
17 Best Interior Designers in Chennai
If you're dreaming of turning your dream house or apartment into a reality in Chennai, then you need to get in touch with any of these incredible designers. And to make things even more convenient for you, we've got you covered with detailed descriptions of the services each company offers, along with their contact information and a glimpse of their past projects through pictures. So, go ahead and explore their work to get a better sense of what they can bring to your space.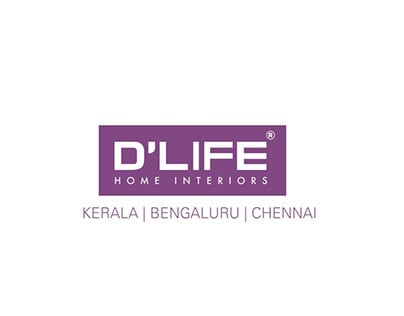 D'LIFE is the leading and best home interior designer in Chennai, boasting a team of over 900 talented individuals. They are renowned for their expertise in crafting fully customized furniture and modular kitchens, making them a prominent name in the industry.
What sets them apart is their direct interaction with clients, eliminating middlemen and reducing costs. Their products are known for their durability, and their work process is systematic, thanks to the highly efficient teamwork within the firm. With their contemporary designs and innovative space plans, the professionals at D'LIFE ensure that every home is elegantly furnished.
Since its establishment in 2004, the company has consistently met and exceeded client expectations, earning its stellar reputation. D'LIFE initially set up its main office in Kochi in 2004, focusing on commercial and residential furnishing. Over time, they recognized the need to make our services more accessible to people from different regions, which led us to open new showrooms in Kottayam, Trivandrum, and Calicut.
Responding to the growing demand for quality interiors, we expanded further, establishing branches in Thrissur, Kollam, Bangalore, Chennai, Coimbatore, Nagercoil, Mysore, Mangalore, and Hyderabad.
With a total of 20 showrooms and offices, they can reach a wider audience. Furthermore, their marketing office in the UAE caters to NRI clients who are planning to furnish their flats or houses in Bangalore, Kerala, Chennai, Coimbatore, Nagercoil, Mysore, Mangalore, and Hyderabad.

DesignQube is a team of talented architects and interior designers in Chennai. Led by the dynamic duo of architects Rubeena Ismath and Vikas Parthipan, they approach each project with a focus on a streamlined process. They believe in involving their clients as design partners, ensuring their vision is at the heart of every decision they make. They work with small, close-knit interdisciplinary teams to bring out the best in each project, ensuring that every detail is meticulously crafted.
Their team specializes in architectural design, interior design, landscape architecture, project management, turnkey contracting, and civil construction. Whether you're looking to create a stunning building, transform your interior space, enhance your outdoor area, or manage the entire project from start to finish, they've got you covered.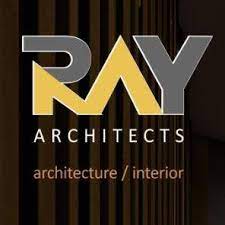 Ray Architects, the best budget interior designer in Chennai, possesses over a decade of expertise in the field. They are known for their impressive track record of successfully delivering more than 200 residential and commercial projects. What sets them apart is their commitment to creating bespoke designs tailored to each client's needs, leaving no room for generic or pre-designed solutions.
They meticulously handcraft every detail of their work, ensuring that it aligns with the client's vision and represents the values cherished by their customers. Ray Architects has been awarded the Icons of Tamil Nadu Award by the Times of India for their range of services, including architecture, commercial interior design, and residential interior design.
Northwest Interiors is a team of innovative interior designers in Chennai specializing in office and home interior design, as well as furnishing solutions for commercial spaces. They also excel in areas such as workstations, facade finishing, renovation, and building fit-outs. They use high-quality materials while offering affordable pricing options to their clients. Northwest Interiors offers a range of services that include the following:
Office Interiors:

They provide interior design solutions for offices, creating functional and aesthetically pleasing work environments.

Home Interiors:

Their expertise extends to designing interiors for homes, ensuring a comfortable and stylish living space.

Villa/Bungalow Interiors:

They specialize in designing interiors for villas and bungalows, creating luxurious and personalized spaces.

Retail/Showroom Interiors:

Their services encompass designing interiors for retail stores and showrooms, enhancing the shopping experience for customers.

Hospital Interiors:

They focus on creating efficient and welcoming interiors for hospitals, promoting a healing environment for patients.

Institution Interiors:

They offer interior design solutions for educational institutions and other public spaces, optimizing functionality and aesthetics.

Conceptual Interiors:

They excel at conceptualizing and implementing unique interior design ideas that reflect individual styles and preferences.

Home Theater Interiors:

Their expertise extends to designing dedicated home theater spaces, providing an immersive cinematic experience.

Open Space Interiors:

They specialize in transforming open spaces into functional and visually appealing areas, maximizing their potential.
The Auburn Studio (sushmitha@the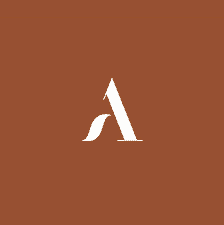 The Auburn Studio, led by Principal Architect Sushmitha Ramesh, is renowned as one of the best interior designers in Chennai. This architecture, planning, and design firm excels in creating spaces that seamlessly blend with their surroundings while maintaining their distinct character.
The team at Auburn recognizes the importance of creating a comfortable environment, one that enhances personal experiences. They firmly believe that spaces have the power to evoke emotions, allowing individuals to truly connect and breathe life into any given setting, even the most seemingly lifeless ones.
The Unarcci Design House (UDH) founded by Chief Designer Fouzia Zia in 2021, is all about creating flawless designs and delivering top-notch solutions to clients. They always stay updated with the latest trends and tailor their innovative ideas to meet their client's specific needs. They're there for you from start to finish, providing guidance and support on:
Interior decoration

Interior design

Interior consultation

Interior styling
The folks at Vibrant Spaces think that every project is a chance to try out fresh and different design ideas that push the boundaries of how we live, move around, and connect with others. When it comes to picking materials, they don't just go for the basics—they choose ones that can totally turn a plain space into a flexible and amazing home. They're super skilled at creating fancy and luxurious interiors for homes in Chennai:
Complete home interiors

Fancy interiors

Custom-made furniture

Design and consulting services
Orange Interiors is like the bomb when it comes to making spaces look super cool and stylish. They're legit famous for their mad skills and attention to detail, and they've worked with all sorts of peeps, from companies to regular folks at home. People totally love these best interior designers in Chennai. Their office is like the hub of awesome ideas for home design in Chennai, and they're all about making their client's dreams come true.
Bizzoppo Interior Designers is yet another best budget interior designer in Chennai. They're the ones who set the trends when it comes to home interiors and home redesign services. Plus, they're top-notch interior designers with over 20 years of impressive experience in various areas. Their team is made up of highly skilled designers who each have more than 10 years of experience under their belts.
DEEJOS, which started in 2008, is all about creating fancy and lavish interior designs for homes. They're known as one of the top-notch decorators and designers in Chennai when it comes to luxury homes. From inside to outside, DEEJOS takes care of the entire fancy makeover.
They've got a talented crew of the best interior designers in Chennai and have been rocking the scene for more than 12 years. They firmly believe that design can make a real difference in people's lives and communities. They work closely with clients to create spaces where you can live, learn, work, have fun, and even heal.
Mr. Prakash started Peril Interiors back in 2008 to create a top-notch interior design firm for Chennaites. They totally rock at making homes look rad! Plus, they're all about customer service and getting things done on time. They really understand what their clients want and give them top-quality support. Oh, and get this, they've already finished and delivered more than 1450 projects to their happy clients all over the Detroit of South India.
They offer modular kitchen setups, awesome living room designs, beautiful pooja room interiors, stylish false ceilings, TV showcases that'll make you go "wow," cupboards and wardrobes to keep your stuff organized, top-notch furniture options, fantastic bedroom designs, amazing study room setups, and even sleek commercial interior solutions.
Amba Programs is another best budget interior designer in Chennai. It was started by Mr. Prabhakaran. They offer services to spruce up the interiors of residential and commercial spaces with expert advice on interior decoration and design. They go the extra mile to research and implement new ideas that match their client's needs.
Customer satisfaction is their top priority, and they always stick to ethical business practices and maintain great customer relationships. They provide services for homes, apartment complexes, businesses like shops and offices, shopping malls, both public and private companies, hotels, restaurants, showrooms, media and entertainment venues, and business centers.
Zenith Interior has been rocking the interior and home renovation scene for more than a decade. They've earned the tag of the best interior designers in Chennai by specializing in crafting classy and practical interiors for residential buildings. They've got Chennai and other happening cities in Tamil Nadu covered when it comes to design and interior services. Their happy customers vouch for their top-notch quality and speedy work, 'cause they know time is precious and every project is handled with a strict timeline.
Interior Jumbo is like the boss of interior designers in Chennai. They know all about making homes and offices super cool and cozy. They're experts in creating awesome living spaces and money-making spaces too. They have their own team of smart architects, talented interior designers, and creative engineers to handle any kind of project.
Jumbo's work is seriously impressive and everyone loves it. The best part is, they offer really affordable interior designs with amazing combo packages. It's like getting a great deal without breaking the bank!
Arkmen is this really cool kitchen store that's been around for over 15 years. They're like pros when it comes to making your kitchen awesome. They've got everything you need for a modular kitchen, like sinks, pipelines, chimneys, counters, and all those other things that make your kitchen rock.
And the best part is, they're always there to help you out and make sure you're super satisfied with your purchase. They know their stuff and they know how to make their customers happy.
Ensileta Interiors is a major player in Chennai when it comes to interior designs and decorators. They've been in the game for over 5 years and offer a range of services for sprucing up spaces. What sets them apart is their commitment to success, honesty, and integrity. After two solid years of experience, they've set high standards and dedicated themselves to providing top-notch service to their customers.
And guess what? They've got a whopping 200+ happy customers! Their secret? Making sure satisfaction is their top priority, and that's how they've managed to shine brighter than the competition.
Saha Interiors is the best interior designers in Chennai with a team of skilled professionals with over 5 years of experience in designing and installing modular kitchens. Their experienced designers will guide you every step of the way, from the initial design phase to the remodeling process. They'll assist you in choosing the perfect blend of styles, colors, and finishes that fit your budget and requirements.
A Final Word On The Best Interior Designers In Chennai
Chennai is a city rich in talent and innovation; these best interior designers are a testament to that. From conceptualization to execution, they have the skills and expertise to transform any space into a work of art. Whether you want to revamp your home or design an office space, these designers will undoubtedly exceed your expectations. Embrace the expertise of these best interior designers in Chennai, and elevate your living spaces to new heights of elegance and functionality.
Best Interior Designers in Chennai FAQ's:
1. Which is the best interior designer in Chennai?
Here's a list of the best interior designers in Chennai:
Pesha Interiors
Urban Tech Interiors
A.S Interiors
Odds Architects And Interior Decorators
Space Designers
Asari Pattarai
Dream 2 Build Design & Construction
Ark Studio
2. How much do interior designers charge in Chennai?
When it comes to estimating the costs, the affordable interior designers in Chennai usually charge between INR 3 lakhs to 3.5 lakhs for 1BHK apartments with basic styles and interiors. However, if you have a taste for luxury and want to incorporate premium and trendy elements, you might expect the price to go up to around INR 3.5 lakhs to 4.5 lakhs. Of course, this range will depend on the specific furniture choices and styles you opt for.
3. What is the cost of 2BHK interior design in Chennai?
If you're thinking of designing your 2 BHK in Chennai, you can anticipate spending roughly INR 3 to 4 lakhs for simple interior designs. However, if you're aiming for a more lavish approach with high-quality furniture, intricate design styles, and exquisite finishes, the cost might go up to INR 6 to 7 lakhs.