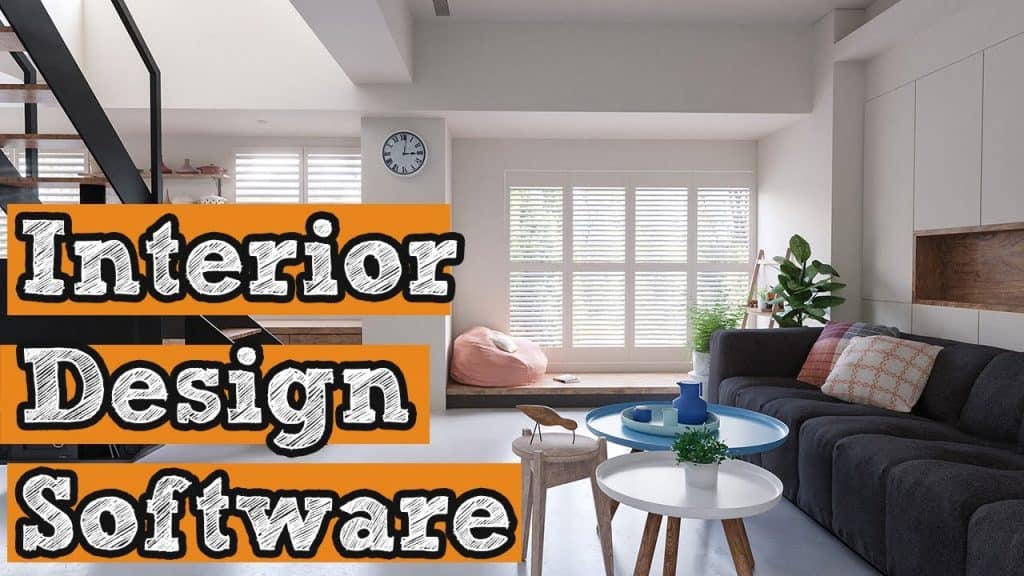 A survey in the field of interior design shows that 82 percent of buyers' agents stated that home staging helped their clients to get a better visual of a property as their future home. Home staging is the practice of preparing a private house for sale in the real estate business. The staging techniques involve appealingly refurnishing or renovating the said property so that the buyer can see himself living in it and thus desire to buy it. Once staged , homes are quickly off the market. For these goals, home staging professionals and interior designers make use of interior design software to create the visual room layout with fixtures and furniture to present a realistic view of the entire house.
Based on how easy it is to create an interior design vision and the overall cost of each platform, we have curated the 7 best Interior design software for you. These top seven interior design platforms have unique features that make them stand out.
Best overall: Virtual Architect Ultimate Home Design
Best overall runner-up: SketchUp
Best for beginners: Easyhome Homestyler
Best for intuitive use: HomeByMe
Best price: Floorplanner
Best for 2D drawing: SmartDraw
Best free option: Roomstyler
Before we take a detailed look at each of these top 7 interior design software, let's first check out how these software work and their realistic layout of homes.
What is an Interior Design Software?
Interior design software helps buyers visualize what their chosen homes would look like or how it would feel to live in a particular home. This software can be used by architects and home staging professionals to give their clients a realistic picture of their home to help buyers visualize themselves in the new home. Interior design software can also be used by anyone who is looking forward to remodeling or redecorating their house with fixtures, furniture, or colors. It helps the user with accurate designs and dimensions to help in the visualization process.
Working of an Interior Design Software
Interior design software allows users to create a whole house's layouts and even layouts of smaller rooms using a simple drawing tool. They can even place Interior decors, windows, and doors to create a realistic 3D visualization of any given space. Amongst all the interior design software present, most allow live editing, i.e., allowing the user to drag objects and even walls or doors to see what a change of space would look like. This is of significant use to the remodeling process where users might want to see what a space would look like with a decor, door, or window added or removed. Most of the software available on this list offers sharing options so that more than one user can collaborate on the same project.
1. Virtual Architect Ultimate Home Design
Price: $99.99
Virtual Architect Ultimate Home with Landscaping and Decks Design gained massive popularity after being marketed as an HGTV Ultimate Home Design product through the HGTV network. Since its name got changed, the software added a number of new features. It became popular with pro designers as well as beginners. It's the overall best in the market because of its drag-and+drop option and a huge library of pre-made landscape and household objects.
It's super easy to start designing with Virtual Architect as floor plans and/or home photos can be easily imported into it
One can pick one of the customizable floor plan templates available on the platform
The software's best feature is the design wizards that help users to create stunning 3D renderings of staircases, decks, bathrooms, kitchens, and more
Has a library of objects that includes brand-name appliances and furniture which can be customized with any texture or color of your choice and dropped into a chosen place
The library even contains 7,500 plants with watering and lighting requirements that will be useful for landscape designers.
The software also offers some other useful home design tools such as day and night lighting conditions, 3D visual tours, a materials list, and a blueprint generator. The software is available for download on Windows-compatible computers.
Price: $299
SketchUp was developed in the year 2000 to simplify 3D modeling and make it fun. It is commonly used by civil engineers, mechanical engineers, landscape architects, and interior designers. It is the overall best for intuitive learning and experimenting. It offers a free web-based trial version that helps users to learn the basics of 3D modeling.
SketchUp has 3 paid versions of its desktop and web software: Studio, Pro, and Shop. SketchUp Pro is appropriate for interior designers as it lets them create scaled drawing sets in 2D. They can, later on, plan and design an accurate 3D model and can also turn 3D models into 2D representations so that clients can have a visual walk-through. This is done by integrating VR applications like Microsoft HoloLens and Oculus.
SketchUp is web-based so it can be used on both Mac and Windows computers irrespective of place and time. Users can easily export and import multiple graphic files, have a view of 3D models on their mobile phones along with unlimited cloud storage for collaboration and sharing of projects.
SketchUp comes with a 30-day free trial but users can also access it for free with a no-cost web-based version. This free version offers manufacturer-produced user-generated models that are viewable on mobile devices. The free version also provides 10 GB of online storage.
Price: Free plan, $29,90 plan, $69.90 plan
Homestyler was created in the year 2007 through Autodesk, the makers of 3ds Max, REVIT, and AutoCad. It came into the market in the year 2017 and is one of the best-in-class design tools. It is considered best for beginners because of its simplicity and a huge library of brand-name fixtures and furniture. The plus point? It's completely free.
Like most interior design software, Homestyler allows users to begin by importing an image of an already existing floor plan or by allowing them to start from scratch. An intuitive floor plan platform makes it easier to create 2D floor plans and you can view them in 3D with just a click of the mouse. Users can also select name-brand fixtures or furniture from the library and drop them into the floor plan.
There's also a gallery for designs created by the millions of Homestyler users and they can add their designs to the gallery or post them on social media. Users can also snap a picture of a real room with the Homestyler app and decorate the room with the 3D objects from the library.
Homestyler has a free plan that allows users to earn points to unlock a ton of advanced features like aerial renderings and HD panoramas. If you do not wish to earn points you can subscribe to the pro plan which includes video rendering, 12k panorama, and 4k rendering. There is also a master plan included that has all the features in the pro plan but with an increased limit on video rendering.
Price: Free plan, $16.50 plan, $29.99 plan
HomeByMe was originally created as a side project by 3DVIA which is a Paris-based company. It was designed with the idea that floor planning should be fun and super easy to create. HomeByMe has a free plan, a one-time purchase, and a subscription plan that has a varying number of projects and renderings entitled to it.
It's best for intuitive purposes as it allows users to build a 2D floor plan and turn them into a 3D photorealistic model using just the browser.

You could start with a scanned floor plan, enter the required size of the room, or simply draw a room using HomeByMe's pencil drawing tool.

 

Doors and windows can be easily added from a catalog of products available through HomeByMe's partners.

The 3D model allows you to rotate views and move around objects with ease.

 

The catalog of HomeByMe has over 20,000 products from brand names like Ligne Roset, Maisons du Monde, and Habitat. You can also select wallpapers, paints, and floor coverings along with pillows, picture frames, cases, and plants to add the finishing touch.
Price:
Number of projects: 3
Number of renderings: 3
Number of projects: 5
Number of renderings: 15
Number of images: 3 of 360 degree
Number of projects: unlimited
Number of renderings: unlimited
Number of images: 5 of 360 degree
Professional usage rights
Price: Free plan, $5 plan, $29 plan
Developed in the year 2007 by a group of civil engineers and architects, Floorplanner was envisioned to create an accessible, lighter, and simpler 3D model software. It was the first browser-based 3D and 2D planning tool and currently, it boasts over 25 million users worldwide. It is the best-priced program in the market for its 2 monthly subscription plans that come with all the required features.
Users of Floorplanner can import an already existing drawing or begin a new one from scratch using the platform's simple drag and drop option. It has an extensive library of 3D furniture and objects that can be dragged and dropped into any design.
The software also features a Magic Layout option that can be used to decorate a room with just one simple click. There is also the option to convert a 2D floor plan to a 3D model which comes with an adjustable camera angle and appropriate lighting. You can also shoot photorealistic shots of a room and export them to create an interactive 3D floor fly-through for clients. Its pricing is different for different plans. The credits mentioned here can be purchased separately which will give users the option to access more export options and models.
Price:
Basic plan
$0
$1.25 per credit
Full library of 3D assets
Full functionality
Exports or renders in 2D and 3D
Plus plan
$5 (per month)
$1.25 per credit
All basic plan features are available
No time lock for renders
"Favorite" option available
Pro plan
$29 (per month)
$0.90 per credit
All plus plan features are available
Templates
Room type sets
Custom room styles
Price: $5.95 to $9.95
SmartDraw was developed in the year 1994 to serve as an all-purpose drawing tool for Windows. It has an added web-based version launched in the year 2016 that can be accessed by any Mac or Windows computer or smart device. It is considered the best for 2D drawing because it allows users to create 2D floors with accurate detailing using architectural standards at a very low monthly price.
It is super easy to learn so that beginners can use it but also well advanced enough to be used by experienced interior designers. You can begin with the Quick-Start floor plan templates that are super easy and quick to customize and use common standard architectural scales to change the scales whenever you want. You can even use a printed scale that does not match the drawing scale. These features are usually found only in advanced computer-aided design software (CAD).
SmartDraw also offers easy sharing options so that you can collaborate with other members of your group. Floor plans can be easily exported in various formats that include PNG and PDF. You can also share your work with others using a simple link, OneDrive, Google Drive, Box, or Dropbox. This software Laos integrates Atlassian's Confluence, Trello, and Jira for easy collaboration. SmartDraw has 2 monthly plans based on its number of users.
Price: $9.95 (per month for 1 user), $5.95 (per user per month for 5 or more users)
Price: Free
Floorplanner is the creator of Roomstyler which is an online interior design app whose primary function is to allow brands to showcase their products in all kinds of floor plan design. It is the best free option because it allows you to create simple floor plans by using a library of thousands of objects and video tutorials for free.
You can simply drag and drop an already existing room shape, pull it into any dimension, size, or shape, and add windows and doors with ease. Textures can also be changed with a simple paintbrush tool.
Its best feature is its library which contains branded fixtures and furniture which can be easily dropped into all kinds of floor plans. All items added to the room will also be added to a list making it easier to view all the details of the items and hereby create a shopping list.
Roomstyler however, lacks a true 3D walkthrough or viewing mode but it does let you create a 3D rendered photo of the room to see how a 2D design would look in 3D. This software also has no export or local save options but you can add your designs to the online Roomstyler community.
Price: Free
Choosing the best interior design software requires knowing what the intended purpose of such software is. Here, we have assembled the design platforms that are easy to use, highly visual, and intuitive. These programs make adding elements from a library easy and quick. These elements can also be recolored, retextured, and resized as needed.
Best Interior Design Software FAQs
1. Is interior design software worth the money?
Interior design software usually ranges from 10 to 70 dollars per month. You can download certain programs for 100 dollars but most of them are online-only software Subscription plans will offer access to libraries full of fixtures and furniture.
2. When is free interior design software a better option?
Free interior design software is quickly becoming available for individuals looking to redecorate or remodel their homes. If you are a professional interior designer you might want to access its extra features that only come with subscription plans. But if you are an enthusiast looking to remodel or renovate your home then it's better to go for the free interior design software.
3. What is 3D interior design?
The representation of a decorated and fully furnished room that includes materials, textures, and lighting from a 3D perspective is called 3D interior designing. Interior designers use 3D visualization to project their vision of a space to potential clients before the construction of the space has started.