Bangalore's Interior Wizards Ready To Sprinkle Magic on Your Spaces: The Best Interior Designers In Bangalore
Over twenty years, the city of Bangalore has witnessed an influx of popular interior design trends, resulting in the emergence of numerous interior designers, decorators, and architects. Nonetheless, selecting a suitable interior decorator for one's project can prove to be a challenging undertaking.
Thus, we have come up with a list of the best interior designers in Bangalore to simplify your task. Our list contains design divas and decor dudes renowned for their proficiency and exceptional work in creating living spaces that exude sheer bliss.
15 Best Interior Designers In Bangalore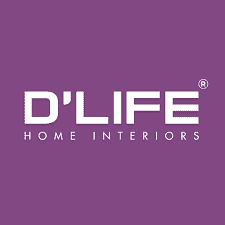 Look no further, folks, because D'Life Interior is here to save the day as one of the top 7 interior designers in Bangalore and even sunny South India. With offices in Kerala, Coimbatore, and Chennai too, they're ready to work their magic on a whopping 100 projects per month.
These pros follow a systematic approach, ensuring top-notch quality work that will leave you speechless. When it comes to custom-made home interiors, D'Life takes the cake:
They'll sprinkle their expertise in designing and building dreamy living spaces, catering to your unique needs and preferences.

From kitchen makeovers like an island, L shape, parallel, straight, and U shape kitchens to bedroom essentials like beds, dressing units, and wardrobes, they've got you covered.

Don't forget their flair for jazzing up dining rooms with bar counters, crockery shelves, dining tables, and chairs, as well as turning living rooms into cozy havens with center tables, LCD units, and more.

Oh, and let's not overlook their fantastic decorative units and the magic they work in kids' rooms with study units and wardrobe cum study tables.
So, if you're in the market for stunning interiors that'll make your family and visitors go "wow," D'Life Interior is the name to remember. Check out their incredible range of products and services and prepare to be amazed! Call +91 999 551 7777 or +91956 723 3333 to know more!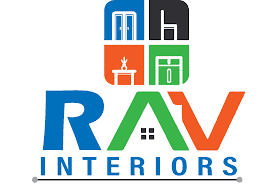 Established in 2016, the dynamic RAV Interior company prides itself on delivering top-notch products and services at competitive prices. With a talented team at the helm, these best interior designers in Bangalore have witnessed remarkable growth by creating opulent, refined, and timeless interiors for clients across Karnataka.
RAV Interiors specializes in flawless finishes, and exotic materials, and has the power to transform ordinary spaces into extraordinary ones, attracting a growing number of customers. They offer a comprehensive package, maximizing the value of every square foot. Their services cover Residential, Commercial, and Retail projects, with design prices starting at just Rs. 900 per sq.m.
Brace yourself for a range of stunning products, including interior design works, modular kitchens, TV units, Pooja units, wardrobe units, false ceilings, and bedrooms. You may get in touch with them at +91 9606008808 or +919538848579.

In the realm of the best interior designers in Bangalore, Decorpot reigns supreme! They've poured their heart and soul into crafting designs that are not only visually stunning but also highly functional. Their commitment to quality ensures that your aspirations and requirements are met with precision.
With cutting-edge automation and technology, an in-house production unit, and a customer-centric approach, Decorpot has completed over 2000 residential projects, providing comprehensive end-to-end solutions. They have also forged partnerships with esteemed brands like Franke, Faber, Merino Laminates, Hettich, and more.
Let's take a peek at the range of products they offer:
Bedrooms: Master bedrooms, guest bedrooms, kids' rooms, and study rooms that are designed to perfection.
Kitchen Interiors:

From U-shaped to L-shaped, parallel to island kitchens, Decorpot covers all bases with its exquisite and modular kitchen designs.

Living Room Interiors:

Whether it's your living room, dining area, foyer space, or even the doors like sliding or swing doors, Decorpot knows how to elevate your living space. They also specialize in creating stylish walk-in wardrobes for fashion enthusiasts among us.
For a glimpse into their world of design, call them at +91 9108602000.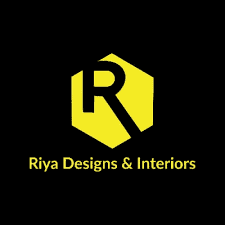 Riya Home Interior Designers is a well-known and highly regarded interior design company in Bangalore specializing in home decor and interior design in Bangalore. With extensive experience in the industry, they have been delivering top-notch products to their satisfied customers. Their expertise covers a wide range of interior design services, including flooring, ceiling, modular kitchen, turnkey interior, and office & commercial interior design, along with home renovation solutions.
Riya Interiors' success is attributed to its commitment to delivering a diverse range of designs, completing projects within specified timelines, using quality materials, offering customized designs, ensuring hassle-free installation, and treating every project as unique, regardless of its size.
Their product offerings include home interior design, encompassing decor, wardrobes, furniture, and lighting, among others, catering to the varied needs of their clients. Get in touch with them at +91 9980890520.

Established in 2012, Bluesky Concepts aims to transform dull spaces into cozy homes. In today's world, where appearances matter, interior design plays a crucial role in adding that aesthetic charm to your space. Known for its tailored and vibrant designs, Bluesky Concepts is yet another leading interior design company in Bangalore, offering a wide range of styles, including electric, neo-classical, sustainable, vintage designs, and futuristic.
They excel in considering elements like color, form, light, space, and texture to complete projects. Notable works by Bluesky Concepts include the Colours Kannada studio, Ashok in Chamrajpet, and Padmesh in Indiranagar. Their portfolio covers cinema hall interiors, studio designs, multiplex halls, hotels, and hospitality and hostel interior designs. For more information and a peep into their amazing designs, dial +91 9686972677.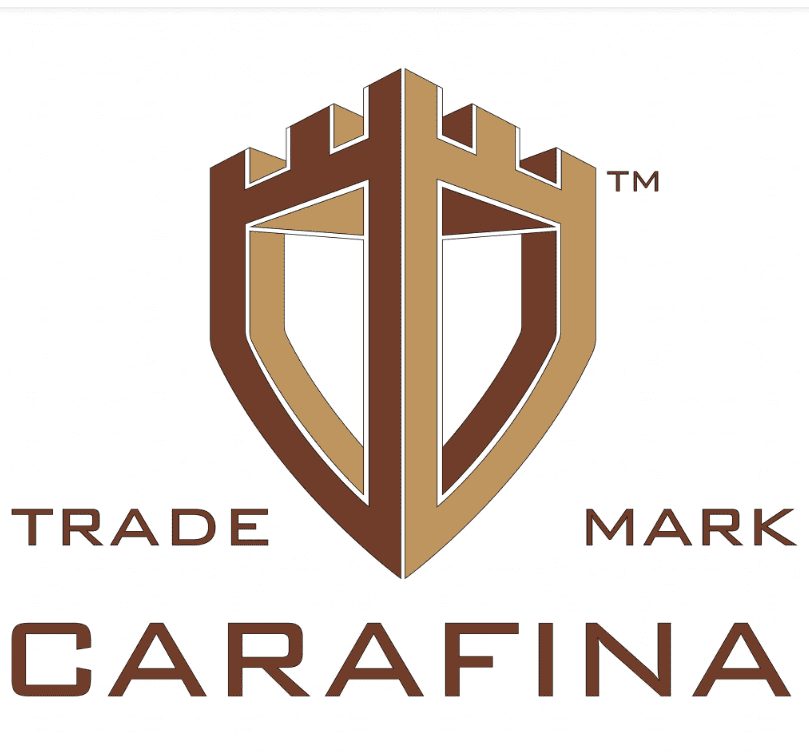 Carafina, a renowned interior design firm with the best interior designers in Bangalore, is a master in crafting exquisite home interiors that truly captivate. Your home is not only a sanctuary for relaxation but also a reflection of your personality and desires. The talented team at Carafina excels in delivering top-notch interior design projects, blending creativity and innovation seamlessly.
Utilizing cutting-edge technologies, they work tirelessly to bring your dream home to life, tailored to your unique taste. With a focus on quality and stunning furnishings, Carafina has an impressive portfolio of ongoing projects like GR Sun Villas, Uber Signature, Exotica Brigade, Prestige Villa, and more.
Their wide range of products includes false ceilings that add an elegant touch, and modular and custom-fit kitchens available in a plethora of colors, shades, materials, finishes, and layouts. They also offer wardrobes with diverse finishes like laminate, Duco, veneer, lacquer, and glass, along with options in a membrane, Spanish shutters, plywood, and pre-lam.
In addition, Carafina provides a delightful selection of furniture, including center tables, sofas, wall-mounted TV units, designer beds, crockery units, dining tables, shoe racks, wall-mounted bookshelves, and vanity units & dressers. To explore their exceptional offerings, dial Carafina's number: +91 9900035665.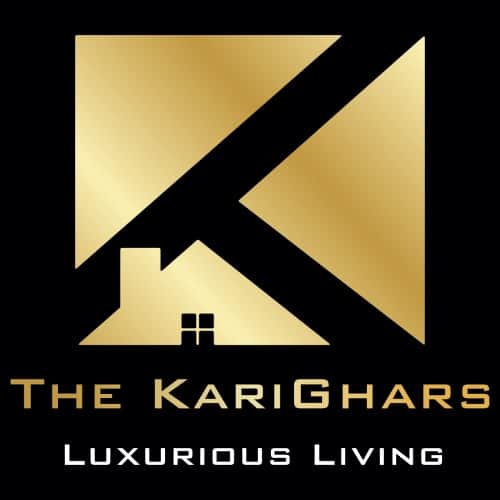 Karighars, a well-known interior design company in Bangalore, offers comprehensive services from concept creation to meticulous curation, ensuring every element finds its perfect place. Their expertise extends to crafting bespoke furniture, selecting the ideal color palette to transform ordinary spaces into breathtaking ones, and providing 3D visualizations upon project completion.
With a focus on original designs and delivering top-notch quality, Karighars creates homes that reflect your unique personality. Their portfolio boasts luxurious homes featuring impeccable planning, custom furniture, vibrant colors, and excellent lighting. Additionally, they prioritize functionality, designing spaces that positively impact your lifestyle.
Notable projects by Karighars include Prestige Bougainvillaea, Prestige Lakeside Habitat, Zonasha Paradiso, and more. Explore their diverse range of products:
Stylish wardrobes

Eye-catching TV units

Customizable modular kitchens

Exquisite bespoke furniture

Artistic false ceilings

Inspiring wall and wallpaper designs
Visit their website for more information, or call +91 7022725656.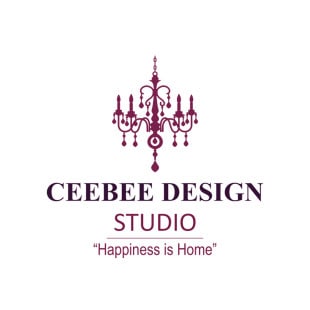 CEE BEE is one of the best interior designers in Bangalore with offices spread across several cities and a loyal customer base. They aim to focus on personalization and values in their artistic approach. If you are on the hunt for a premium interior designer, these are the people you need to check out.
They have worked with elite clients like the Siddha group, Zuari, and Birla for their contemporary and European dining rooms, living rooms, bedrooms, modular kitchens, etc. Transforming your space and transforming your life with CEE BEE!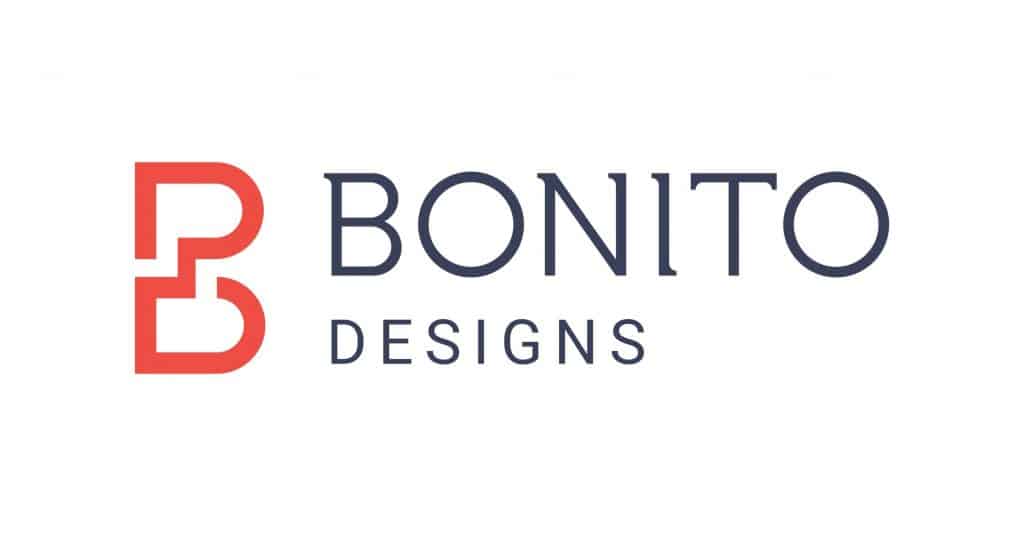 Bonito is in the market with over 10 years of experience designing 5k+ projects. They have an army of 250+ in-house interior designers who will smartly craft a professional interior designer plan for your home. They make sure their raw materials pass a 7-stage quality check before the key handover and boast a client base consisting of India's elite like Wipro, Asian Paints, Faber, Pepperfry, etc. Looking for out-of-the-box design ideas? Bonito could be your final call!
Stellar designs. Material transparency. Reasonable price. Quality assurance. Asense is your partner in interior designing if any of those words ring a bell. Simply book your order, let them design, execute, install, and finally move in! Covering 8 years of experience with a committed team of 75+, Asense is here to make some heads turn. Check out their website for the client base of premium customers like Aristo, Hettich, Greenlam, etc. To know more give them a call at 7676375901.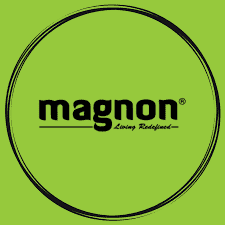 Magnon is yet another best interior designer in Bangalore and has one of the best interior designers in Bangalore with two awesome showrooms in the city. They also have a manufacturing facility where they help other companies manage their manufacturing needs whenever the need be.
But here's the thing, they're not just about making homes look awesome. They've taken an oath to plant twice the number of trees that they use. To make this happen, they've teamed up with Grow-Tree, a group affiliated with UNEP, Plant For The Planet, and WWF. This way, their customers can offset the carbon footprint caused by using wood in their homes. So, if you want to learn more about what they do or how you can be a part of it, give us a call at 8880646464 or email [email protected].

The company was established in 2000 with a mission to focus on "Quality and Services" at competitive prices. Throughout its 18-year history, FONTECH INTERIORS has successfully achieved this mission by gaining a reputation for delivering high-quality projects on time and within budget.
Their range of services includes Architectural Design, Interior Design, Interior Infrastructure Activity, Corporate Projects, and Warehouse Projects. Some of their clients include Stencil, Britannia, and Grameen Kota. They also have partnerships with ABB, Panasonic, Luker, and other dealerships. To get in touch, you can reach us at 080 4812 6926.
Scaleinch Interiors is a reliable interior design company in Bangalore. They've got a super-talented team of interior designers and skilled workers who are all about making your dream home design a reality. They'll take your ideas and turn them into something amazing!
For more than 10 years, De Panache has been making awesome interior designs. If you decide to team up with them, you'll save loads of time trying to figure out your own unique style. These guys are experts at organizing spaces and arranging furniture, so they'll give you a design that's not only practical and safe but also super cozy for your everyday life.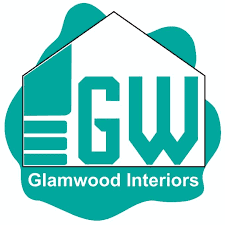 They kicked off our journey back in 2014 with a state-of-the-art factory equipped with top-notch imported machines. At first, they partnered up with various interior firms to handle their projects. Because of their outstanding production quality, they ended up taking on outsourced projects for the majority of big interior companies. This allowed them to realize that by maintaining control and focusing on production, they could provide even greater value to our customers.
Throughout their journey, they've successfully delivered over 5,000 happy homes. Today, their team consists of more than 100 dedicated individuals working in sales, design, procurement, production, quality control, installation, and support.
An Endnote On The Best Interior Designers In Bangalore
Bengaluru, the Silicon Valley of India, is a haven for a multitude of talented home interior designers, stylists, decorators, and architects who have elevated the city's aesthetics to new heights, making it one of the most splendid destinations in the country. The aforementioned professionals are renowned in and around Bengaluru, having lent their expertise to numerous noteworthy ventures.
Celebrated for their impeccable designs and unwavering work ethic, these interior designers and decorators are the go-to choice for residential, commercial, institutional, and turnkey projects. We trust that you found this article both enlightening and valuable.
Best Interior Designers In Bangalore FAQ's:
1. What is the interior design cost in Bangalore?
The price tag for interior designers in Bangalore ranges from a modest 3 lakhs to a more lavish 15 lakhs, depending on the size of your space and your desired aesthetic. Communicate your budget and design preferences to your chosen designer for personalized results.
2. How to choose an interior designer in Bangalore?
Here's a list of things to keep in mind while choosing the best interior designers in Bangalore or any other city for that matter:
Know your style
Check the designer's portfolios
Meet your designer Set your budget
Communication your aesthetic
Get regular updates during the implementation
Keep an open mind to changing practicality and aesthetics
3. What is the difference between an interior designer and an interior decorator?
Interior design is the clever blend of psychology and science, crafting practical spaces within structures by comprehending human behavior. On the other hand, interior decorating is all about embellishing spaces with decorative elements to achieve a desired visual appeal. In essence, designers can decorate, but decorators can't design.