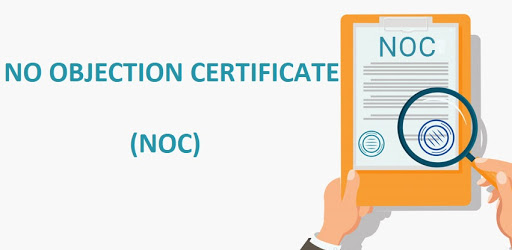 NOC or a No Objection Certificate is one of the most prominent terms used in the real estate domain. Property buyers and sellers need to sign for this certificate as a mandatory process of real estate purchase of any form or kind. A legal document issued by governing bodies of the respective state, a NOC, or a No Objection Certificate is required as a form of clearance for the transaction of real estate and it states factual information about the property. In short, a NOC is an upright legal clearance for the property which states that no legal issues will arise should there be a deal or transaction or business carried out on the said property.
Let's explore NOC and talk in more detail in this blog ahead; here's everything you need to know about the certificate, NOC letter format and more!
What Is A No-Objection Certificate (NOC)?
As it may be obvious by the name, NOC or No Objection Certificate (NOC) is a legal document that is issued by an organization, an individual, or an individual as a clearance or as a statement that they have no objection to the mentioned details in the document.
With respect to the real estate market or domain, a NOC is issued as proof or a statement that there are no legal issues or blockages that would arise should there be a dealing or transaction or business on the property in question.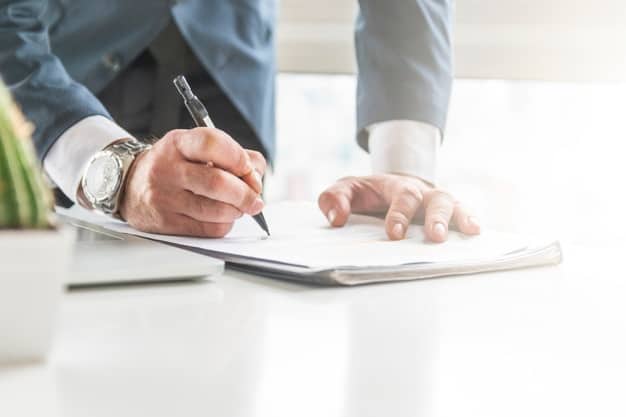 NOC or a No Objection Certificate, it must be understood, is not a document or certificate issued only for matters of real estate. This certificate may be even issued otherwise in various situations. For example, if you apply for a VISA to the US, the embassy would ask you for a NOC from your employer or your bank as a legal statement that you are a viable employee of the company to claim to work for and that you have a said amount of funds in your bank as you would need for your survival in the US.
What Is a No Objection Certificate For Property?
Speaking particularly of real estate, the NOC may be required by a property from the property dealer or a previous owner as a legal document to ensure that there are no pending legal tangles, encroachments, bills, or other issues attached to the property in question. In other words, if you are to buy a property, you will require the NOC as a clearance that there are no legal issues that will come along with the property. Should there be any in the future, the NOC will save you from being entangled in those issues.
A NOC or No Objection Certificate is important because-
It establishes that there is no objection with the deal/transaction/process/application (whichever applicable)

The No Objection Certificate can be produced as a legal document in the court of law to prove one's innocence should there be an unforeseen legal dispute
What Does A NOC Letter Format Contain?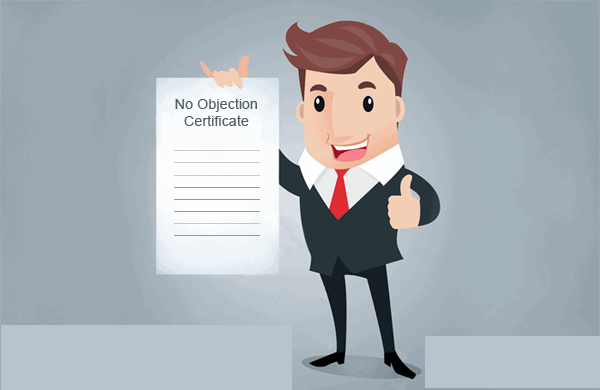 A NOC essentially entails the personal details of the parties involved in a transaction and is addressed to whomever it concerns.
Here is a sample of NOC letter format for dealing of property-
TO WHOM IT MAY CONCERN
This is to certify that [NAME HERE], resident of [ADDRESS HERE], is the owner of [PROPERTY NAME HERE], situated at [ADDRESS HERE], with Property Identification Number [NUMBER HERE] and containing an area of xxxxx square meters.
Certified further is that [NAME OF ORGANIZATION] interposes no objection to the NAME OF ORGANIZATION HERE of the said property.
ISSUED this (date), as requested by [NAME HERE] in support of his/her application for [APPROVAL NAME PROCESS HERE].
Signature: ____________________________
Date: _______________________________
Here's another sample of a NOC letter format from an owner for leasing out his/her premises for business purposes:
TO WHOMSOEVER IT MAY CONCERN
I/We, _________, son/daughter of ________ do hereby state that, I/We am/are the legal owner/s of the premises situated at _____________ (hereinafter referred to as "the said premises").
I/We have no objection in (name of the tenant) using the said premises as the registered office of the partnership firm/proprietorship/LLP/private limited company/ public company.
Date: _________ Signature _____________
Place: ________ (Owner)
Final Thoughts: How Many Types Of NOC Are There?
No Objection Certificate (NOC) is of multiple types and kinds. Here are some example of types of No Objection Certificate-
NOC for Property Transfer

NOC for Court Purposes

NOC for Visa [Employees]

NOC for Visa [Students]

NOC for GST

NOC for Property Sale/ Leasing/ Transfer of Ownership

NOC for Leaving Job [Issued by Employer]

NOC for Banking Requirement

NOC-cum-Experience Certificate

NOC for Starting or Leaving a Course of Study

NOC for Attending
FAQs: What Is A No-Objection Certificate (NOC) And Why Is It Important?
1. When does NOC expire?
A NOC remains valid only for 6 months from the date of issue.
2. What NOC is required for the sale of vehicles in a different state?
A person selling a vehicle to a buyer in a different state needs to get NOC from the Regional Transportation Officer (RTO) to authenticate the registration of the vehicle in another state.
3. What is NOC for properties?
NOC for property dealings is required as a legal clearance document for house registration, house immigration, house building construction, or just anything that has to do with a property transaction.
4. Who pays land NOC charges buyer or seller?
The landowner is legally supposed to pay Rs 200 to Rs 1,000 per square foot as a transfer fee to obtain NOC. In cases of purchasing a property, this hence makes the amount payable, in some cases, as high as Rs 15 lakh.