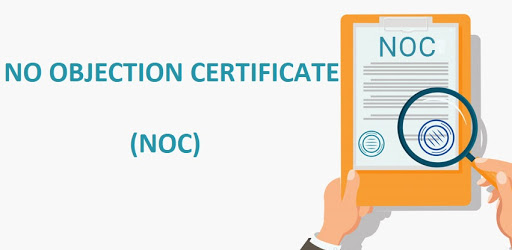 NOC  Certificate  or a No Objection Certificate is one of the most prominent terms used in the real estate domain. Property buyers and sellers need to sign for this certificate as a mandatory process of real estate purchase of any form or kind. A legal document issued by governing bodies of the respective state, a NOC, or a No Objection Certificate is required as a form of clearance for the transaction of real estate and it states factual information about the property. In short, a NOC is an upright legal clearance for the property which states that no legal issues will arise should there be a deal or transaction or business carried out on the said property.
Let's explore NOC and talk in more detail in this blog ahead; here's everything you need to know about the certificate, NOC letter format and more!
First Things First, What is NOC Certificate?
As it may be obvious by the name, NOC or No Objection Certificate (NOC) is a legal document that is issued by an organization, an individual, or an individual as a clearance or as a statement that they have no objection to the mentioned details in the document.
With respect to the real estate market or domain, a NOC is issued as proof or a statement that there are no legal issues or blockages that would arise should there be a dealing or transaction or business on the property in question.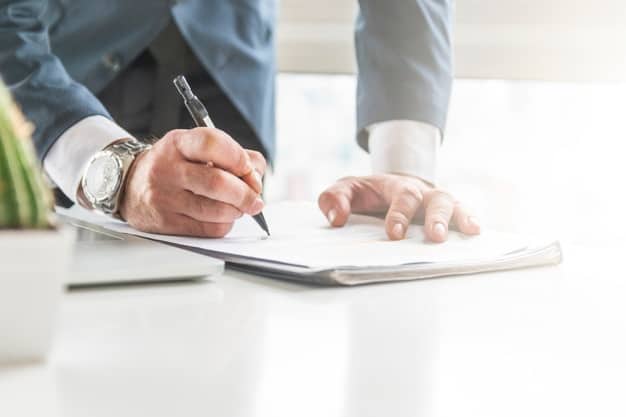 NOC or a No Objection Certificate, it must be understood, is not a document or certificate issued only for matters of real estate. This certificate may be even issued otherwise in various situations. For example, if you apply for a VISA to the US, the embassy would ask you for a NOC from your employer or your bank as a legal statement that you are a viable employee of the company to claim to work for and that you have a said amount of funds in your bank as you would need for your survival in the US.
What is NOC Certificate for Property?
Speaking particularly of real estate, the NOC may be required from the property dealer or a previous owner as a legal document to ensure that there are no pending legal tangles, encroachments, bills, or other issues attached to the property in question. In other words, if you are to buy a property, you will require the NOC as a clearance that there are no legal issues that will come along with the property. Should there be any in the future, the NOC will save you from being entangled in them.
Under Section 21 of the Registration Act, 1908, transferring an immovable property requires a no objection certificate along with certain fees and documents. These need to be submitted to the respective Circle Office. The NOC in this case will be issued by a deputy commissioner after which the applicant can register for the property.
How to Apply for NOC Certificate for Property Registration?
Here's how to apply for a NOC certificate for property-related purposes:
Create a draft for a NOC by following its appropriate format.

Get non-judicial e-stamp papers for ₹100 from the sub-registrar's office, a court, or a co-operative bank. To get these stamp papers, you need to produce these documents:

Affidavit that shows your name (first party name, i.e., name of the applicant)

Second party name

The contact number of the first party

Stamp duty (₹100 for e-stamp paper + ₹10 for a processing charge of vendors)

Take a printout of the drafted NOC on the non-judicial e-stamp paper.

Verify these documents with the notary public along with these other documents:

Passport

Aadhar card

Printed NOC, etc.

Once verified, the NOC has to be signed and entered into the notary book. For this, you have to make a payment of ₹50 to the notary.
The NOC letter format will contain information from this list of documents:
Photo identity proof of the seller and buyer of the property

Declaration of consideration of the flat area

Recent revenue report

Citizenship proof of the buyer (such as Voter's ID or passport)

Land Patta

Affidavit of the seller and buyer or the power of attorney

Copy of the power of attorney

Pattadar needs to submit the affidavit in favor of the POA holder

NOC of the co-partner in case of transaction related to flats

TAN or PAN card

Occupancy certificate, Town committee certificate, municipality certificate, GMDA< or GMC for transaction related to flats
The NOC letter format for property-related purposes will also need these details:
The landlord's name, contact details, and signature

Place and date of the property transfer

Address of the property in question

Name of the company or individual the property is being leased out
What is NOC Certificate for Vehicle Registration?
One can apply for a NOC certificate online through the website called parivahan.gov.in, which is the government's portal for online application of the no objection certificate under the Ministry of Road Transport and Highways. This facility must be enabled for your state for you to avail of its services.
Here's what you need to do when you log in to the website for applying for a NOC:
After logging into the website, go to "Online Services".

Click on the "Vehicle Related Services" next.

From the drop-down menu select your state.

Enter your vehicle registration number and click on the RTO.

Select "Proceed" to confirm so far.

Now, select "Application for No Objection Certificate".

Enter the chassis number of your vehicle (only the last 5 digits).

Upload the related documents and fill in the requisite details.

Make the payment through the digital payment pathway.

Save the application and acknowledge the receipt of the application.
Before you login into the government's website for registering a NOC for your vehicle, make sure you have these documents handy as the online NOC letter format will warrant these details:
Pencil print of the chassis number for CMV 28 form

Emission test certificate (pollution under control certificate (PUC)

In case the vehicle is covered under the hypothecation lease agreement, or HPV, Consent of the Financier on CMV form 28 will be required.

In the case of commercial vehicle's permit and fitness certificate will be needed.

Proof of address

Photo identity proof

Insurance certificate of the vehicle

Registration certificate of the vehicle (RC)
A No Objection Certificate or NOC certificate is necessary because
It establishes that there is no objection to the deal/transaction/process/application (whichever is applicable)

The No Objection Certificate can be produced as a legal document in a court of law to prove one's innocence should there be an unforeseen legal dispute
Not only related to property transactions but even the selling of vehicles warrants a NOC from the authorities. The Regional Transportation Officer (RTO) must issue the seller a NOC to sell or register their vehicle elsewhere.
What Does A NOC Letter Format Contain?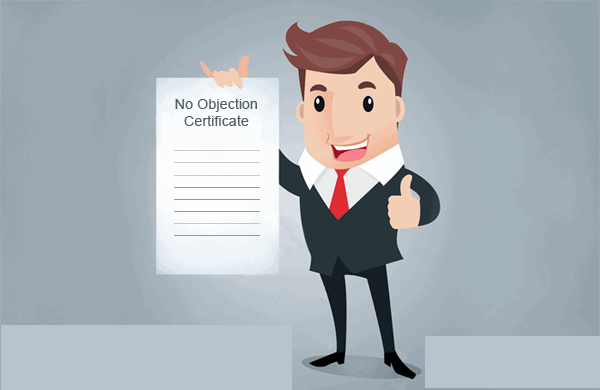 A NOC essentially entails the personal details of the parties involved in a transaction and is addressed to whomever it concerns.
Here is a sample of NOC letter format for dealing of property-
TO WHOM IT MAY CONCERN
This is to certify that [NAME HERE], resident of [ADDRESS HERE], is the owner of [PROPERTY NAME HERE], situated at [ADDRESS HERE], with Property Identification Number [NUMBER HERE] and containing an area of xxxxx square meters.
Certified further is that [NAME OF ORGANIZATION] interposes no objection to the NAME OF ORGANIZATION HERE of the said property.
ISSUED this (date), as requested by [NAME HERE] in support of his/her application for [APPROVAL NAME PROCESS HERE].
Signature: ____________________________
Date: _______________________________
Here's another sample of a NOC letter format from an owner for leasing out his/her premises for business purposes:
TO WHOMSOEVER IT MAY CONCERN
I/We, _________, son/daughter of ________ do hereby state that, I/We am/are the legal owner/s of the premises situated at _____________ (hereinafter referred to as "the said premises").
I/We have no objection in (name of the tenant) using the said premises as the registered office of the partnership firm/proprietorship/LLP/private limited company/ public company.
Date: _________ Signature _____________
Place: ________ (Owner)
The Bottom Line: How Many Types of NOC are There?
NOC can also be obtained online through the Parivahan Sewa website which is run by the Ministry of Road Transport and Highways. It is one of the vital documents for building, construction, immigration, or house registration, and just about anything that's got to do with any transaction. No Objection Certificate (NOC) is of multiple types and kinds. Here are some examples of types of No Objection Certificate-
NOC for Property Transfer

NOC for Court Purposes

NOC for Visa [Employees]

NOC for Visa [Students]

NOC for GST

NOC for Property Sale/ Leasing/ Transfer of Ownership

NOC for Leaving Job [Issued by Employer]

NOC for Banking Requirement

NOC-cum-Experience Certificate

NOC for Starting or Leaving a Course of Study

NOC for Attending
What Is A No-Objection Certificate (NOC) And Why Is It Important? FAQs:
1. When does NOC expire?
A NOC remains valid only for 6 months from the date of issue.
2. What NOC is required for the sale of vehicles in a different state?
A person selling a vehicle to a buyer in a different state needs to get NOC from the Regional Transportation Officer (RTO) to authenticate the registration of the vehicle in another state.
3. What is NOC for properties?
NOC for property dealings is required as a legal clearance document for house registration, house immigration, house building construction, or just anything that has to do with a property transaction.
4. Who pays land NOC charges buyer or seller?
The landowner is legally supposed to pay Rs 200 to Rs 1,000 per square foot as a transfer fee to obtain NOC. In cases of purchasing a property, this hence makes the amount payable, in some cases, as high as Rs 15 lakh.