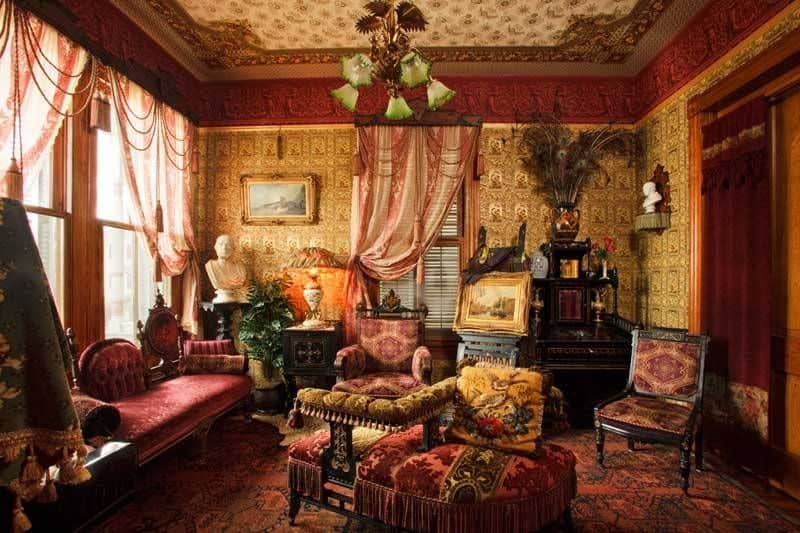 Have you recently moved into a new home and are facing a problem when it comes to buying any vintage home decor? Are you a vintage home decor nut but can't remodel your place just because you are not able to crack the right place to get it from?
If these questions sound about right, then you have arrived at the right place! With Propertygeek, you can now look at, not 1 or 2 but 13 best places to buy vintage home decor – that mid-century modern that you've been craving for!
Without wasting any more time, let's quickly jump into the best places to buy vintage home decor for your home at the best prices and durability.
Top 13 Best Places Where You Can Buy The Best Of The Vintage Home Decor For Your Home In 2021!
Here are the best places that are carefully looked into and picked, keeping in mind their quality, durability, and trust in delivery!
With Amazon already hitting the target with their good delivery capability why not attach their Prime free one and two-day shipping with the best home decor and furniture options! With Amazon, feel free to scroll through their page and pick the best home decor vintage furniture from the best in-house brands like Rivet and the collections from many known designers like Jonathan Adler's Now House line.
When you think of vintage home design options, we are sure that one of the first names that pop up is – Etsy! It has now become a global destination for unique/vintage home items and the best place for upcycled decor pieces and antiques, all thanks to the sourced items and experienced sellers. Here, you can find everything from sleek mid-century modern pieces to the vintage home decor Moroccan rugs.
On the downside, Etsy tends to charge high shipping fees if purchased sizable furniture. To be away from this, try and look for local sellers or arrange a local pick-up.
Known for its high-end furniture with a specialized vintage section that's hard to beat. One Kings Lane has collaborated with firms and sellers who specialize in vintage home decor furniture and pieces, which are a little on the expensive end but with high durability. The site also provides a themed collection of items to help make the experience easier, including Brooklyn Brownstone and Country Kitchen.
Revival Rugs is the vintage hub for rugs that you cannot miss on. They specialize in vintage Turkish rugs at an affordable price tag that won't leave you with sticker shock. With their user-friendly site, it becomes even easier for shoppers to pick their best vintage home decor with ease and comfort.
eBay is the original online marketplace and of the best destinations with a great variety of vintage pieces to choose from and satisfy the vintage home decor needs. Nevertheless, the site is a little overwhelming so be prepared with a lot of patience and determination. Having said that, whether in a bidding war or only sticking to the 'Buy It Now' option, the experience at eBay always pays off. 
If looking for the resurrected relics, Rejuvenation is your site to look at! Similar to the other options of vintage outlets, the store doesn't really cater to those looking to acquire antiques. But, if vintage shopping is your motive, then this is the best pick, and the site nails the vibe. All the items are photographed in-house and there a lot of attention is paid to the details.
7) Everything But the House
Everything But The House is where the actual vintage home decor essence lies. All you need to do, in order to start, is create an account and freely scroll through the myriad of estates and find items available authenticated by experts. Here, the bidding starts at only $1, offers both international shipping and local pickup, and is the best estate sale setup of the future.
Facebook Marketplace? Yes, you heard it right! Here you can find attractive vintage home design furniture, all in close proximity. Having said that, if you are keen to find more options for the vintage collection, it is worth checking the social media site. Feel free to ease out the process by sorting the categories in the search section, such as home goods, free stuff, or anything particular that you have in mind — all within an easy drive from your IP address.
Rugs are a go-to home decor item and help make the most dramatic changes in any room you choose to put it in. Rugs.com has a variety of rug options to choose from, not limited to one style, and helps sort the rugs by age; from 10 to 25 years, 25 to 40 years, and older.
Fun fact – Some room-sized vintage rugs are older than the 100-year mark with a cost of >$1,000!
With 1stDibs, you can either choose to purchase on the spot or make an offer on the vintage home decor, allowing you to purchase an item that you've been eyeing. Here, you can also choose the period of the vintage in question, be it furniture, artwork, and any decor objects of your favorite era.
With about 300,000 items on sale, Live Auctioneers becomes the favorite destination for vintage home decor items for shoppers. They have items of the vintage eras that are hard-to-find and one-of-a-kind. These include coins, currency, stamps, and paintings.
Looking for reclaimed or refurbished vintage pieces instead, then Factory 20 is your best place to start with. This vintage site makes up for stunning pieces from hard-to-find vintage lighting to apothecary display cases, antiqued mirrors, and much more. Although the prices are listed on the site, in order to buy the buyer will be expected to send a secure email inquiry to seal the deal.
Once a motor-and-brick store, this vintage site – Jayson Home has now grown to an impressive online showcase. Although the items tend to be pricey, they are worth the hit, are expertly curated, and are in excellent condition — with many pieces even better than the new. You can easily find one-off antique artwork, glass bottles, woven baskets, and more – all vintage home decor!
We hope that the 13 best places for vintage home decor items mentioned above have helped you create your shopping list in terms of the vintage collections concerning the specific place. Feel free to scroll through them all and pick the one that suits you and your favorite vintage era the best!
Vintage Home Decor FAQs
1) What does vintage mean when it comes to decor ?
A vintage home design refers to an item that is of another era and holds recognizable value. It can be applied to the interior design, decor, and other areas of a house to create a delicate show. A vintage design is mostly very popular and expensive.
2) What does vintage-style decorating mean ?
Vintage style decorating means decorating with furnishings, colors, fabrics, and accessories of the vintage, that is, the 1940s and 1950s. Technically speaking, the term "vintage" refers to any item that is more than 20 years old, but less than 100.
3) How to identify vintage home decor ?
Here are 6 ways to help identify vintage home decor:
Determine the true age of the furniture
High-quality craftsmanship
Doing your homework
Items made using high-quality materials
Has scratches(defining the age)
Has an authentic brand-name
4) How to make a house look vintage ?
Here are 10 ways to help make a house look of the vintage era:
Hang real paintings
Use original material of high-quality
Purchase from multiple eras
Install a crown molding
Place a picture railing
Paint using limewash
Replace any modern hardware
Worn Rugs