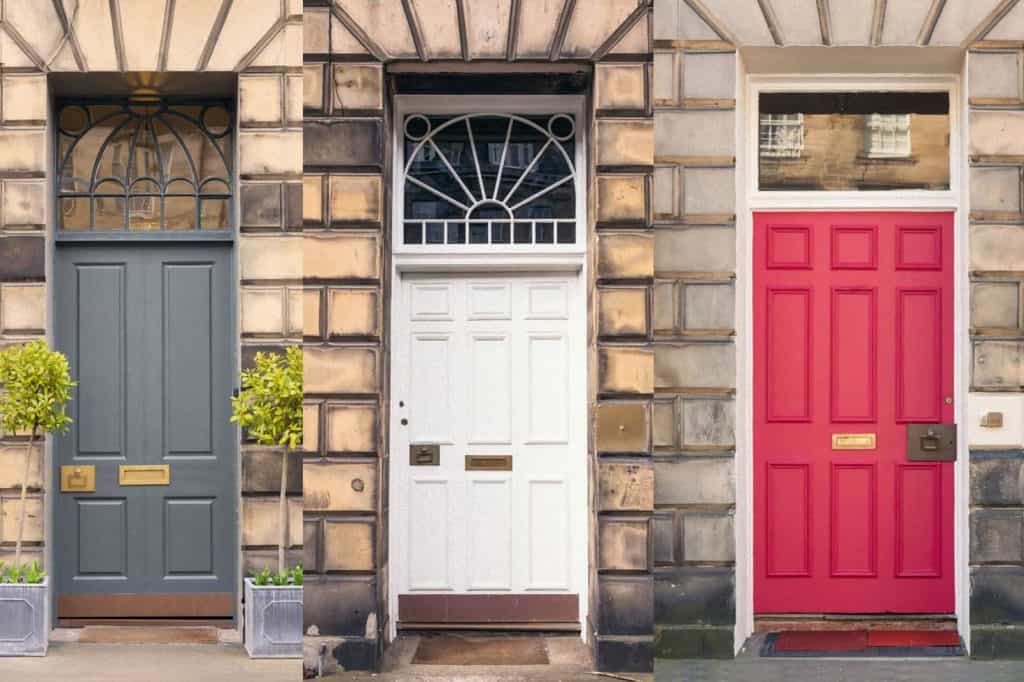 Are you building a house and confused about what types of doors to use? Well, doors can be used anywhere in your house and doors are one of the most important parts of any home, as they not only provide protection but also enhance the beauty of the house from the outside.
But do you know what are the different types of doors which you can use in your house? In this article, we shall explore what are the different types of doors available in the market for you to use in your home.
What Is The Importance Of Doors?
Doors are commonly used for the purpose of privacy and safety while some doors are also installed to give a unique style and a fancy look. Doors influence the physical environment within a room by closing it and preventing air flows, allowing rooms to be heated or cooled very easily.
Top 11 Different Types Of Doors
There are various types of doors based on your requirements and based on your budget. Mentioned below are the top 11 different types of doors which are commonly used by people, for their main entrance, rooms, cloakroom, and other areas in their house.
1. Timber Or Wooden Doors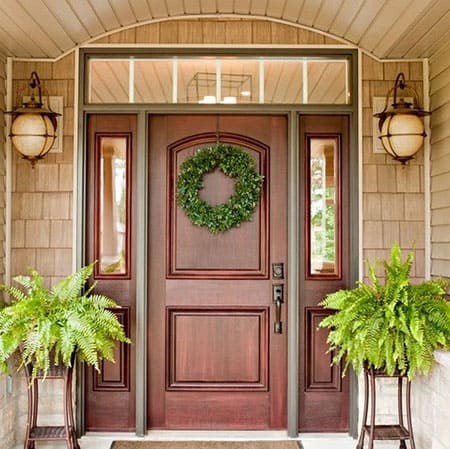 This type of door is made out of wood, and the major benefit of this door is the abundant supply of material and the simplicity under which local carpenters can construct it. They're simple to set up and maintain, and they last a long time. This type of door can be fixed in every room of the house, but they look best when set as an outside door.
2. Battened And Ledged Door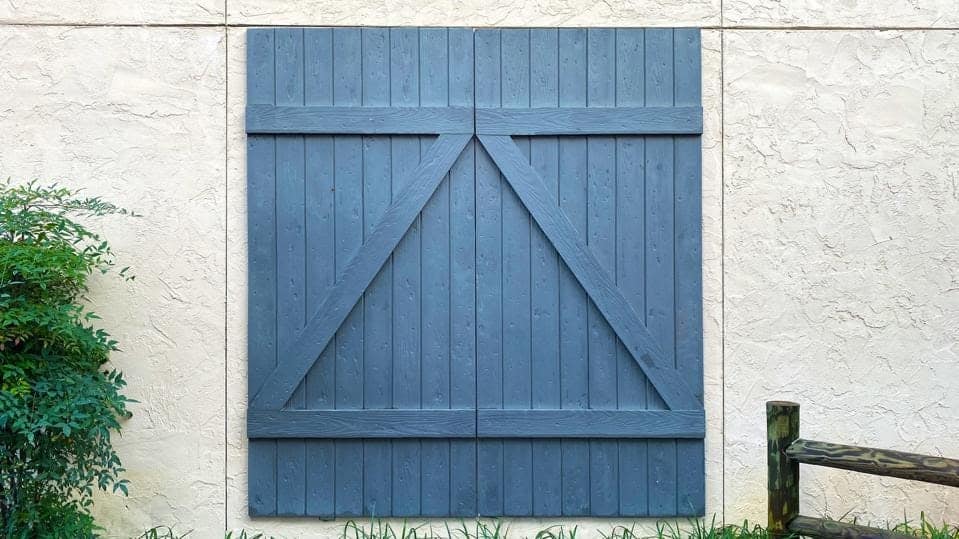 Battened and ledged doors are made up of battens, which are vertical boards that are nailed or attached to ledgers or the horizontal parts. Battens range in width from 15 to 18 cm and are 2 to 3 cm thick. These doors are commonly used in toilets, bathrooms, and other rooms and also in residences where cost is a major consideration. These doors have three ledges: one at the top and bottom, the other in the middle.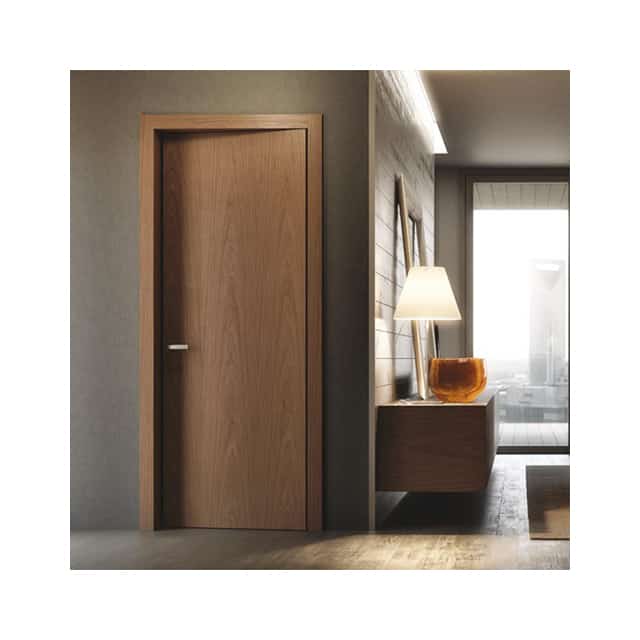 A flush door is a fully smooth door with plywood and a medium-density fiberboard attached to a lightweight wooden frame and is easily available in the market. Flush doors are most often used in the interior of a home, but they may also be used as exterior doors with minor modifications.
The frames of these types of doors are generally built of wood, steel, or other materials that can support their weight. A flush door is generally fixed on one side so that it can only open in one direction. When installing a flush door in a bathroom, the inner side of the door should be coated with aluminum sheets to keep water away and ensure a long durability.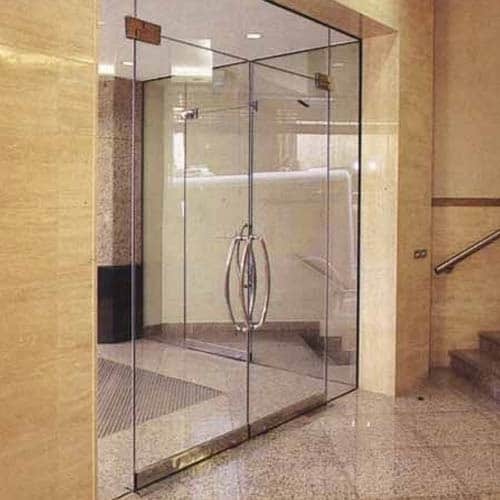 Glass doors are typically put on the backside of the house because they provide for an uninterrupted view of the outside and the garden. Glass doors are very beautiful to see but require a lot of effort to maintain. A glass door is very delicate and can break or crack easily, hence you need to be very careful when you are around it and glass doors are very expensive.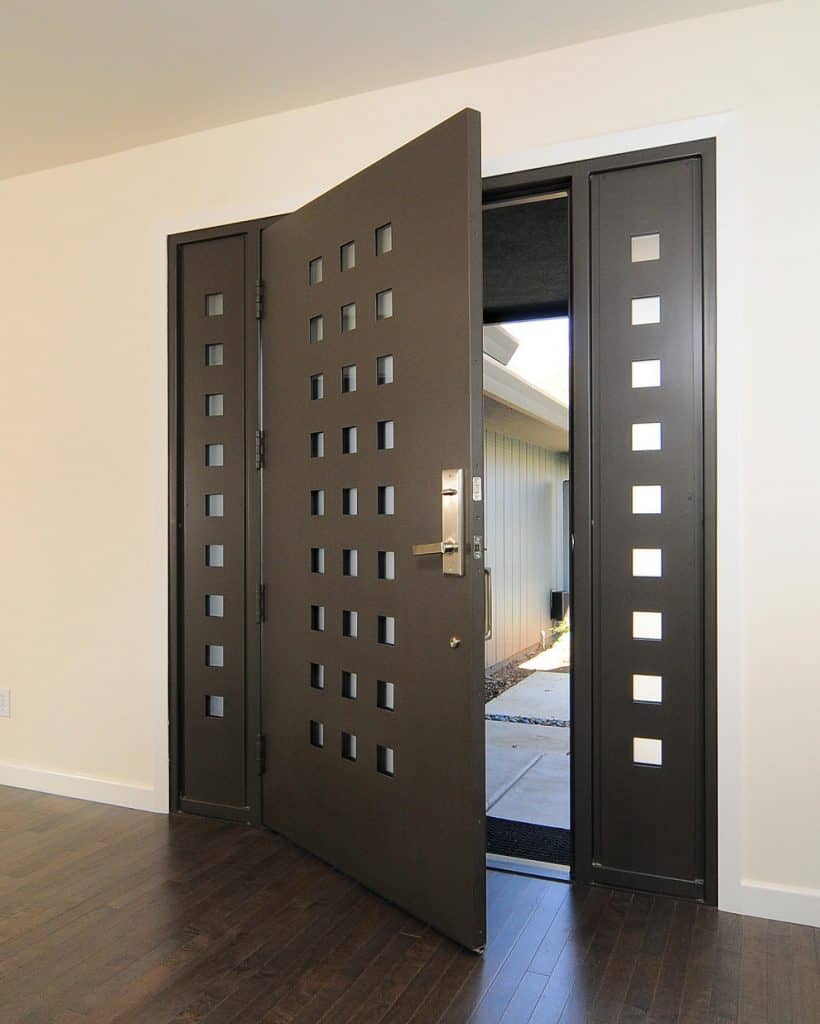 Steel doors are the type of doors that are made of a polyurethane or polystyrene foundation and a steel skin on top. Steel doors are very common and are generally used for residences and other places because they are less expensive than traditional wooden doors. This door type is a cost-effective and long-lasting alternative for both exterior and interior doors. Steel doors provide very good security since it is very difficult to break open.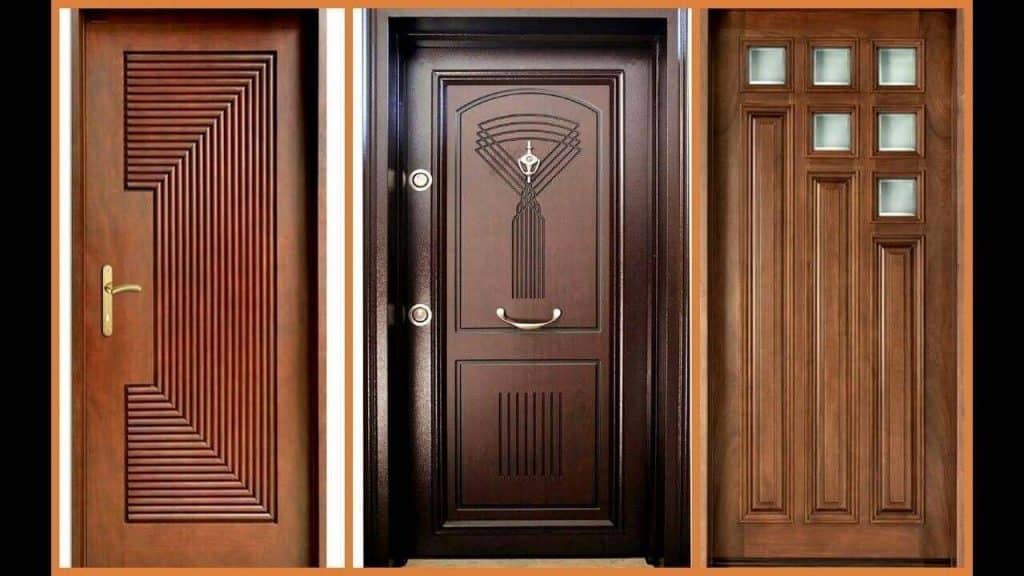 PVC is increasingly being used to construct doors, and there is a wide range of colors and patterns which are being sold in the market. PVC doors are generally used in the bathroom and are very light in weight. The door is easy to maintain and is waterproof. PVC doors and windows are also available and they are very cheap. The doors are easy to install and are very robust for any type of weather conditions.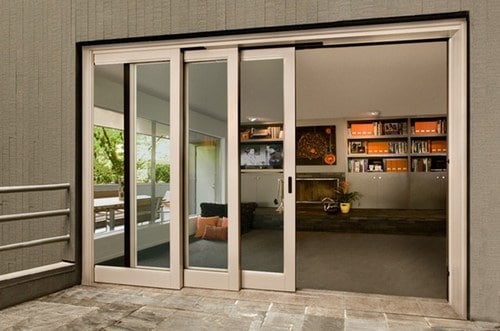 Sliding doors are commonly used if there is insufficient space for the movement of a hinged door and also for decorative purposes. These doors are mostly found in commercial buildings and most sliding doors are usually made of glass and have an aluminum or plastic frame. There are tracks and plastic rollers that are installed at the top and bottom of the door, to help the doors slide horizontally.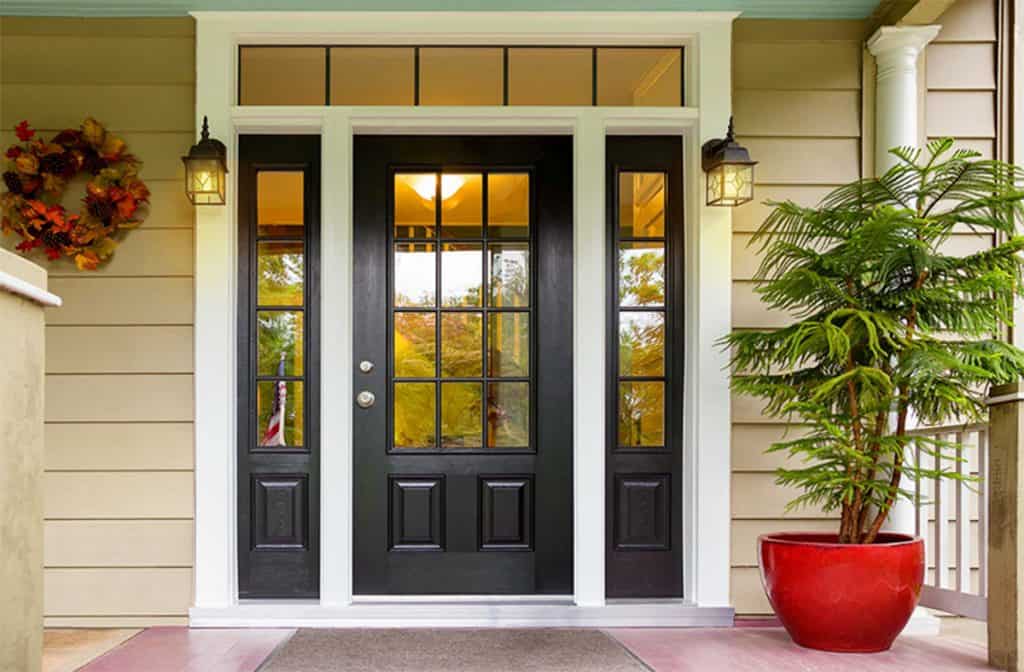 Fiberglass doors are generally used on the outside of a house and they provide a very strong safety feature. Fiberglass doors come in a variety of designs and can be customized into various forms and styles. These doors are very durable, have low maintenance costs, easy to install, and are energy efficient.
9. Fiber Reinforced Plastic Doors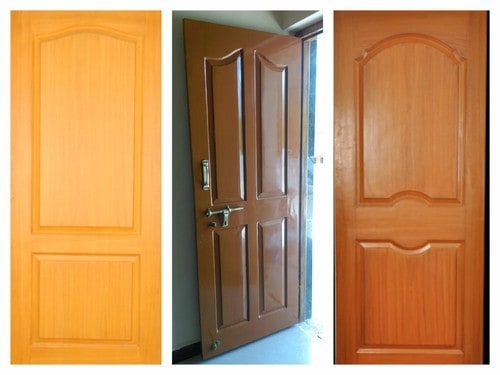 Fiber-reinforced plastic doors are built of flexible,  lightweight materials and are quickly gaining popularity as sustainable alternatives to wood, metal, and concrete. FRP doors are a common choice for housing in today's world. Fiber-reinforced plastic doors provide a variety of benefits, like increased strength, minimal maintenance, all-weather resistance, high efficiency, lightweight, and resistance to corrosion.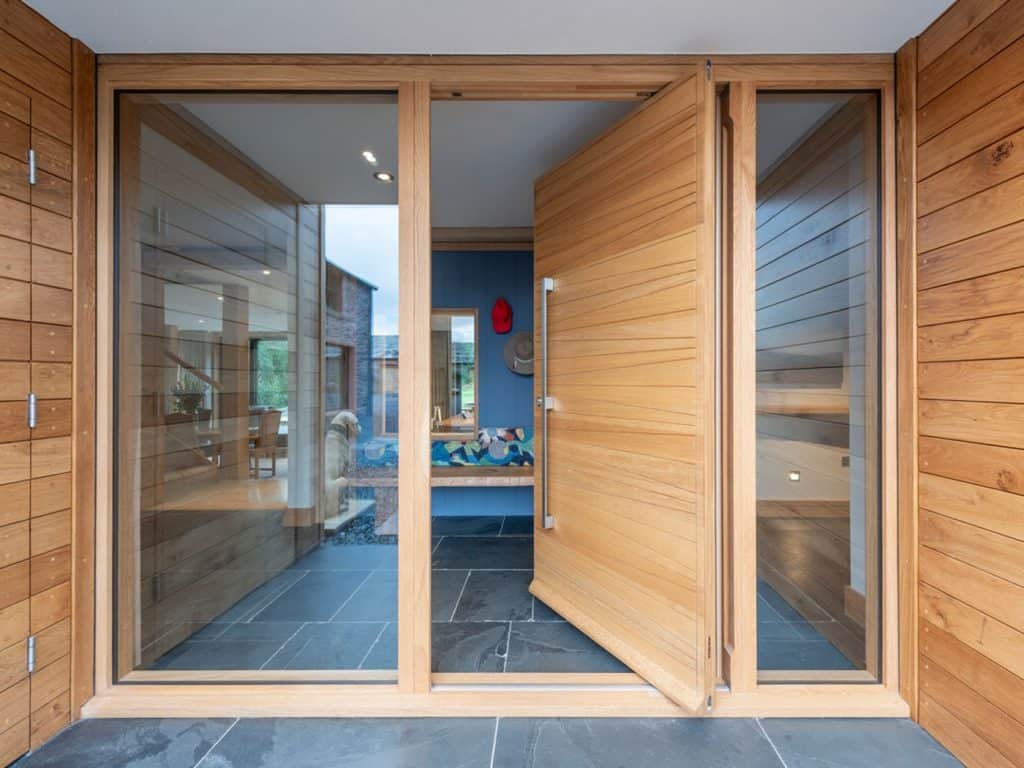 A pivot door is a movable door with a vertical axis, or spindle, that rotates. Generally, pivot doors are utilized as entrance doors. Pivot doors have a unique pivot hinge with pins at the top and bottom which attach to the door. Pivot hinges have the advantage of being able to accommodate much larger and heavier doors, unlike regular pin and barrel hinges.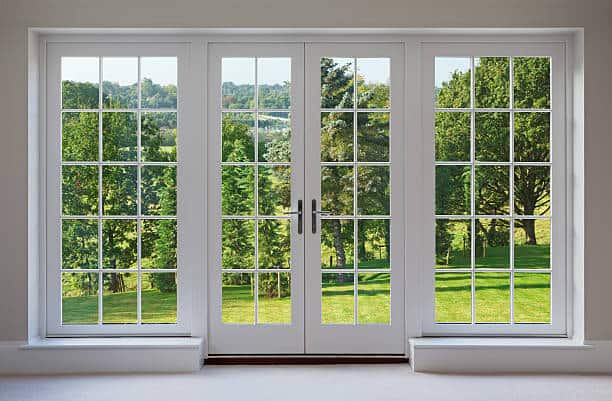 A French door or a French window is a single-piece door with a light structure and glass panes that extend for the majority of its length. French doors would be an excellent choice if you want something unique. When both side doors are opened, the view through the French doors is unobstructed.
Mentioned above are the different types of doors, which you can use at your house. Before you select the perfect doors for your home, make sure you do thorough research of what the door is made out of and where exactly, they may be installed. Do make sure you check the prices of these doors and their availability in the market.
Types Of Doors FAQs
1. Which is the most popular type of door ?
Wooden doors are the most popular type of door and they are perfect for traditional and modern homes.
2. What are the benefits of installing fiberglass doors ?
Fiberglass doors are extremely long-lasting and may be placed in any environment. They are durable, waterproof, and resistant to dents and scratches.
3. Which is the safest type of door ?
Steel doors are the safest type of doors. Steel doors are excellent for security and are commonly seen in business buildings because of their toughness and resistance to intrusion.