Prestige Group presents Prestige North Point, a well-planned project in North Bengaluru (RERA No.-). PRM/KA/RERA/1251/446/PR/190506/002549) strategically located in the much sought- after, north-eastern part of Bengaluru. Prestige North Point has 2 and 3 BHK opulent ready-to-move High-rise Apartments. This newly-launched residential project paints the picture of tranquillity in form of ready-to-move Apartments. A rare combination of lush greenery, good social infrastructure and easy access makes Prestige North Point truly unique unlike its counterparts.  Also, don't forget to submit your details in the 'Express Interest' form of this page to get in touch with our 24×7 available executives and to know more about your future dream home, Contact – +91-7304090352 or write an e-mail to [email protected]
Story of Prestige North Point
Prestige North Point brings to you spectacular views of the world with an array of world-class luxuries. Homes where modern architecture merges seamlessly with the natural landscape. With state of-the-art lifestyle features, panoramic views, car parking, elegant club house and separate swimming pool for kids, grand living spaces, North Point will take life in Kammanahalli to a pedestal. Here you can enjoy plethora of amenities including a clubhouse, sporting facilities and all that you need to make your life gratifying.  Inside, signature stone and granite highlights will welcome you to relaxed luxury lifestyle that is part of your new home. These connections to nature ground the building within its context and create a striking entry statement for residents and guests to meet.
Prestige North Point a place which has seamless connectivity via Road and Railways. Surrounded by greenery, this real estate project in Kammanahalli by Prestige Group redefines luxury for Panvel's residential real estate having ample of space for all recreational activities and also low level of pollution due to its proximity with nature. It is surrounded to HBR layout and HRBR layout.
Kammanahalli has picked the colloquial nick name as "Kammanhattan" or "Cosmopolitan Kammanahalli". as this has become a favourite residential area for expatriates from all over the world.
It is well-connected area with all facilities, connected with 13 schools, colleges, good hospitals, around 250+ restaurants, parks, banks, good roads and amazing neighbourhood.
Location of the area is off the Kammanahalli Main Road. The locality is also very close to international schools, branded retail outlets, shopping complexes, restaurants and specialty hospitals.  
The area has easy accessibility to city centre and the new international airport.
3km away is Manyata Tech Park with many IT Companies
1-km from the Outer Ring Road (Hennur)
It's located 7.2 Kms away from M.G. Road
At Prestige North Point, following unit area will be applicable:
2    Bedroom   would cover 1293 – 1726 sq. ft. 
2.5 Bedroom   would cover 1477 – 1492 sq. ft.
3    Bedroom   would cover about 1804 – 1997 sq. ft
Prestige North Point Floor Plans With Images
Prestige North Point Outdoor Amenities:
AV Room
Party Hall
Indoor games
Health club
Super Market Space
Jogging Track
Gymnasium
Main Pool
Kids pool
Badminton Court
Squash Court
Table Tennis
Car Parking Space
Prestige Song Of The South – Location Map
Prestige North Point Address & Google Map
Address: Ullasappa Rd, St Thomas Town, Inasappa Layout, Kammanahalli,
City: Bengaluru, Karnataka
Pincode: 560043
Neighbourhood – Kammanahalli
Email : [email protected]
Prestige North Point FAQs:
1. What is Prestige North Point and where it is located?
Prestige North Point is located at Kammanahalli, Bangalore. This is a Premium residential development set in about 1.44 acre of land. The project consists of 184 Apartments.
2. What are the various types of Apartments that are available at Prestige North Point?
Apartment Configuration is as follows:
Wing
Type of Unit
Area
Wing A
3 Bed (Type F)
1804
3 Bed (Type G)
1851
3 Bed (Type H)
1997
3 Bed (Type H 1)
1726
Wing B
2 Bed (Type A)
1303
2 Bed (Type B)
1293
2 Bed (Type C)
1340
2.5 Bed (Type D)
1477
2.5 Bed (Type E)
1491
3. Is there a club house and what are the facilities?
Yes, Prestige North Point has a Club house with Gymnasium, Squash Court, Table Tennis, Badminton Court, AV Room, Party Hall, Kids Pool, Main Pool, Indoor Games, and Health Club.
4. Is this a phased development and what are the time lines for completion?
The entire project will be taken up in one single phase. It is expected to be ready for possession by Dec 2021.
5. When do I get a confirmed allotment?
On payment of 10% of the sale value and submission of post-dated cheques for the remaining amount, the allotment will be confirmed.
6. Can I make 100% down payment?
Yes. This offer is applicable for a limited period only.
7. Is there any differential price based on the floor and orientation of the apartments?
Yes, there is a differential pricing for apartments. For every level/floor there is a floor rise charges of Rs 25/- per sqft as applicable.
8. How are instalments to be paid and is it time bound?
Instalments are to be paid by way of post-dated cheques which is a pre-condition of the allotment. This schedule of payment is not linked to the progress of the construction but on a time bound basis as mentioned in the payment schedule.
9. What happens if I cancel my booking?
In case you wish to cancel after booking, 2% of the sale value will be forfeited before agreements and 10% of the sale value will be forfeited after agreements are executed along with the billed GST as cancellation fee and the balance will be returned (subject to statutory deductions if any) without interest. Cancellation charges will attract GST as applicable.
10. When does the development start and when can I expect to move into my new home?
Construction has started and your new home will welcome you from 31st December 2021 onwards.
11. Is the title of the property clear?
Legal due diligence has been done. The land is freehold, marketable and free from all encumbrances.
12. What are the documents that need to be signed?
The agreements that need to be signed are Agreement to Sell and Construct, followed by a Sale Deed.
13. Has RERA approved this Project?
Yes, the development is RERA approved. The RERA registration number is PRM/KA/RERA/1251/446/PR/190506/002549
14. Has BDA/BBMP sanctioned the plans?
Yes, the development plans have been sanctioned by BDA
15. Are modifications permitted in the apartment?
The specifications and designs have been carefully worked out. Considering the number of apartments and the delivery date, customization will not be possible in the collective interest of the purchasers.
16. What is the process of registration and when does registration take place?
Registration will be done only on completion of the development and on payment of the entire sale consideration including the additional charges. Registration will be facilitated by us through an advocate appointed by Prestige.
17. What about car parking spaces?
Prestige North Point provides one car parking for each Apartment.
18. What is the scheme for maintenance?
The scheme for maintenance is mentioned as under: A sum of Rs.45/- per sqft will be charged as the advance maintenance fee for the first year and will be collected at the time of closing of your account. From the second year onwards, maintenance charges will be levied as decided by the Association/Prestige Property Management and Services. All future payments are to be made favouring the property management company. An additional sum of Rs.45/- per sqft corresponding to the super built area will be collected as sinking fund. This amount will be deposited in an Escrow account and the accruals will be used for major expenditure. Amount will be eventually transferred to the owners association when formed.
19. What is my responsibility for disbursement of instalments through HFIs?
It is the Purchaser's responsibility to ensure timely disbursement of instalments from HFIs and no demand will be made by us to the HFIs for the same. To facilitate smooth payments, customers are required to agree to a pre-determined payment schedule and issue a mandate to the HFI to disburse payments as per the schedule. This will be done via a 'Mandatory Disbursement Form' at the time of Signing the Agreement. Post-dated cheques (PDC's) handed over for the instalments will be returned on receipt of the payment from the HFI.
20. What if Prestige delays the construction and possession?
If the project is still delayed, Prestige will pay 9% per annum on the amount collected which will be clearly brought out in the agreements.
21. What is the process of Assignment?
Assignment can be done only after the Agreements have been signed, PDCs given, 6 instalments paid and the new party complying with the terms and conditions of the principal agreement. Transfer fee of Rs.250/- per sq.ft and GST as applicable will be required to be paid. If you have availed a loan then you will be required to retrieve and hand over all letters and documents issued by Prestige to the bank / housing finance institution along with their NOC. Please note that transfer will be done only when you have no amount due and interest for delayed payments, if applicable, has been paid to Prestige as on the intended date of transfer.
22. What are the additional amounts to be paid?
BESCOM and BWSSB charges, GST, Sinking fund, Advance Maintenance charges, Generator charges, Khata assessment charges, Agreement franking Charges, Registration charges and any other statutory charges and duties as applicable.
23. Has Prestige North Point been approved by banks/Housing finance institutions (HFIs) for loans?
Yes. We have approvals from all the Leading Banks/HFIs who will extend loans to customers based on their eligibility criteria.

Here's more to look into!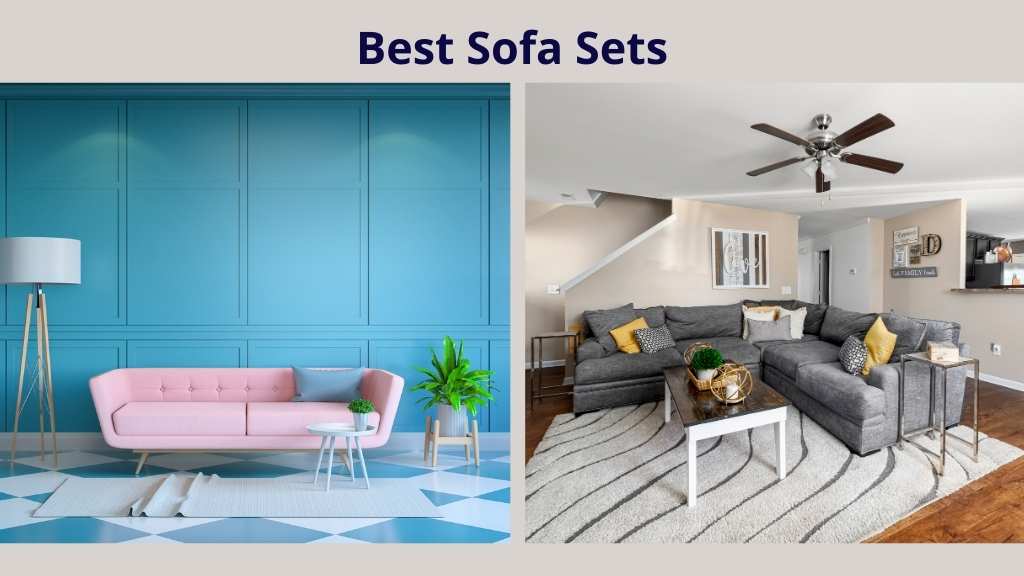 Sink into Luxury With The Best Sofa Sets of 2023 Your best sofa...