Discover the Top Architectural Firms in Bangalore for Exceptional Design Solutions
Bangalore, oh boy, it's a bustling city in India! People call it the silicon valley of the country because it's always buzzing with construction. They're constantly building apartments, corporate offices, and all sorts of institutions. And let us tell you, it's not just any old construction; they take it to the next level here!
Bangalore proudly wears the title of the 'Garden City of South India' and it's no wonder why. You'll find the coolest, most awesome office spaces, commercial buildings, and even healthcare facilities in this city. Now, here's the kicker: Bangalore is like the birthplace of India's most famous architects, engineers, designers, and architectural firms. These guys and gals know their stuff! They've adorned Bangalore's landscape with stunning buildings that will take your breath away. Seriously, they're masters of their craft.
Architects are like the secret sauce for any building project. They bring a unique perspective and pay attention to all those little details that can make or break a site. But here's the thing, finding the perfect architect for your project can be a bit of a headache. It's like searching for a needle in a haystack.
But fret not, because we've got your back. We've done all the hard work for you and compiled a list of the 10 top architectural firms in Bangalore. These guys are the cream of the crop, the best of the best. So sit back, relax, and let us introduce you to the architectural dream team of Bangalore.
5 Best Architectural Firms In Bangalore
If you're on the lookout for the crème de la crème of architectural firms in this vibrant city, you've come to the right place. Whether you're embarking on a residential project, seeking striking office space, or envisioning a groundbreaking institutional structure, these top architectural firms In Bangalore have the vision and expertise to turn your dreams into reality.
1. Biome Environmental Solutions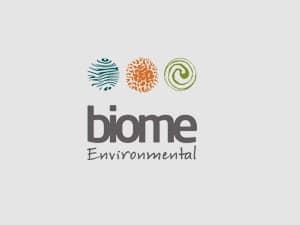 No. 15, 1st floor, 1st Main, 1st Block, BEL Layout, Vidyaranyapura, Bangalore – 560 097
Biome Solutions, located in the heart of Bangalore, is one of the top architectural firms in Bangalore that has been redefining sustainable design since its founding in 2008. With its headquarters situated in the bustling city, Biome Solutions has emerged as a trailblazer in creating environmentally conscious spaces by specializing in ecological architecture, intelligent water management, and innovative waste designs.
Over the years, Chitra Vishwanath holds the position of senior architect and managing director at Biome Environmental Solutions. She also serves as a Trustee for the Biome Environmental Trust. Back in 2008, Chitra K. Vishwanath Architects and Rainwater Club decided to join forces and become one big, awesome company. These guys have been around since 1990, doing their own thing and honing their unique skills. Now, with the merger, they're combining all that talent and expertise to create something even more amazing.
Some of their notable clients include
WRI Bangalore

Govardhan Ego Villlage

Bodhi

Oland Estate

Reynolds
They sought Biome Solutions' expertise in creating eco-friendly campuses that inspire learning and environmental stewardship. With a remarkable track record, they have undertaken and delivered over 1000 projects to date, spanning from residential dwellings to commercial complexes. Their services include:
Office interior designing

Mud houses

Sustainable architectural solutions

Sanitation and water treatment plans

Zero-waste buildings
2. Flying Elephant Studio

Thekaekara house, off Banaswadi 100ft main road, 2nd G cross, HRBR layout 1st block, Kalyan Nagar, Bengaluru, Karnataka 560043
Flying Elephant Studio is an awesome architecture firm in Bangalore that was founded by Rajesh Renganathan and Iype Chacko. They're like the go-to guys when it comes to architecture in the city. What makes them stand out is their focus on creating cutting-edge designs while keeping nature in mind. They're all about pushing the boundaries of architecture by blending urbanism, landscape, and design together seen in the
Pavillion House

Divya Shanthi Campus

APF School and District Institute

Dr. Abdul Kalam Science City

IIIT Bangalore
These guys are known for their mind-blowing conceptual designs, and what's even more impressive is their ability to bring those ideas to life. They've got the skills and technical expertise to back it all up. It's no wonder they've been in the industry for over two decades and have worked on some massive projects, such as
Urban planning

Farmhouses

Storage houses

Manufacturing units

Residential units

Landscaping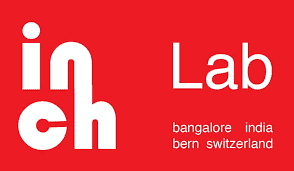 230 3RD Main road, Horamavu Main Rd, Bengaluru, Karnataka
IN:CH Lab brings together different elements from architecture, art, society, culture, economy, and technology to come up with new ideas and strategies in areas like architecture, education, design, and consultancy. They collaborate with other institutions and people who share their passion for researching, creating, and exploring innovative approaches to construction, design, and education.
The folks at IN:CH Lab is all about applying their knowledge from multicultural collaborations to make a positive impact on society and the environment. They don't just stop at publications and lectures, though. They also organize study trips, workshops, and seminars where they provide consultations. And hey, they even develop modern, market-oriented training models and work strategies.
They team up with universities, NGOs, public institutions, and professionals from India, Switzerland, and many other countries worldwide. IN:CH Lab is all about building partnerships, such as
Sustainable Farmer House

Centre of Gravity Bangalore

Villa Caterina Watch Tower

Contemporary Eco Resort Wayanad
But here's what sets them apart. They're focused on creating opportunities for those who may not have as much privilege. They believe in working with an attitude that's not driven by profit, ego, or power. They're all about tackling the urgent issue of climate change by bringing together the skills and expertise from different nations for the greater good of humanity.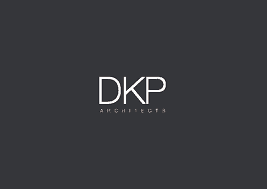 No. 61, 100 Feet Rd, Defence Colony, Indiranagar, Bengaluru, Karnataka 560038
Dutta Kannan and Partners is a well-known architecture firm in Bangalore, founded by Indraneel Dutta and Brinda Kannan. They've been around since 1999, starting as DKA with studios in Kolkata and Bangalore. But in 2018, they switched things up and adopted a partnership model.
Their art can be seen at
Avante Grade One Bangalore

Casa Blanco Bangalore

DMS Jayanagar

Dayanand Sagar Academy of Technology

Grand Majestic Mall

RRBC Koramangala
The DKP Architect team is a fantastic group of talented individuals. They've got skilled architects, proactive researchers, capable technicians, and even top-notch engineers. Talk about an all-rounder team! Over the years, they've completed more than a hundred projects, which has earned them a lot of respect within the building industry.

473, 16th B Cross, 5th Main Road, HSR Layout, Sector 6, Bangalore- 560102
Between Spaces is one of the top architectural firms in Bangalore located in Bangalore since 2010 and has been making quite a splash in the industry. They even won the prestigious NDTV Design and Architecture Award back in 2015, which put them on the map.
What sets Between Spaces apart is their unique approach to design. Their architects and engineers take into account the local context, society, economy, and culture when creating their designs. They believe that a space should be able to freely express its ideology through architectural design, and they strive to make that happen.
One of the things we love about their work is the way they strike a balance between traditional and modern elements, as well as between innovation and nature. It's all about finding harmony and creating spaces that are not only visually appealing but also functional and sustainable.
Bangalore is truly fortunate to have so many amazing architectural and design firms, but let us tell you that these top architectural firms in Bangalore truly shine. They've built a solid reputation and garnered immense respect for their incredible versatility and their collaborative approach.
The architects, engineers, and designers in these firms are truly experts in their field, bringing a wealth of experience and professionalism. Without a doubt, they are the cream of the crop in Bangalore and you can trust them wholeheartedly. So, when it comes to your dream projects, don't settle for anything less than the best.
Go ahead and hire these exceptional architects and designers to turn your projects into something extraordinary!
Top Best Architectural Firms In Bangalore FAQs
1. Who is the No 1 architect in Bangalore?
Meet Rajesh Shivaram, the principal architect at Technoarchitecture, a fantastic design practice located in Bengaluru, India. Rajesh is not only an expert in his field but has also won multiple awards for his outstanding designs. He firmly believes in the saying, "God is in the details," emphasizing the importance of paying attention to every little aspect when it comes to creating amazing architectural designs.
2. Which is India's No 1 architect company?
CP Kukreja Architects specialize in all sorts of architectural and urban planning projects. They've got this amazing knack for creating these awesome built environments, and what's cool is that they approach their designs with a big-picture perspective. They consider every little detail, both on a grand scale and at the tiniest level.
3. Who are the highest-paid architects?
Lord Norman Foster, renowned for his sleek glass and steel structures, stands as the wealthiest architect globally, possessing a net fortune of $240 million. Establishing Foster + Partners, his acclaimed architectural company, in 1967, he has solidified his position as a prosperous figure in the industry.