About Mantri DSK Pinnacle:
If looking for the most luxurious and exotic residential experience, you can stop at Mantri DSK Pinnacle which will unexpectedly floor you with its grandeur and marvel. This skyscraper has completely transformed the skyline of South India and has taken the credit of being among the soaring residential towers in the area. The project is surrounded by beautiful landscapes and provides spacious apartments with utmost luxury. Your expectations will transcend, and you will be fascinated at the features Mantri Pinnacle offers you.
Sprawling across an area of 2.8 acres, it consists of 133 units. The tower consists of 3, 4 and 5 BHK units on 46 floors. It focuses on Health, well-being and comfort of the occupants providing them multiple Safety benefits. Conservation of scarce natural resources and improved asset value and long-term marketability is the USP of Mantri Pinnacle.
Capturing landscapes all around Mantri Pinnacle makes it more exclusive. It is furnished with home automation, a massive swimming pool with toddler pool, an Aqua Gym, a magnificent Coffee-shop on its 41st floor, a helipad, mini-theatre and a plethora of indoor and recreational and outdoor activities.
Mantri DSK Pinnacle – Distance from Prominent Places in Bengaluru
Mantri Pinnacle is located at Bannerghatta Road.
| | |
| --- | --- |
| Place | Distance (km) |
| Nearest railway station | 34 |
| Nearest Bus Stop | 0.3 |
| National Park | 26 |
| Outer Ring Road | 30.6 |
| Distance from airport | 46 |
Below are some of the advantages of staying in Mantri Pinnacle:
1. Close to Meenakshi Mall
2. IT companies like Oracle,Innisfree , IBM, Clarence, and Honeywell within its reach.
3. A few areas like JP Nagar and Jayanagar in proximity
4. Reputed schools and hospitals nearby
5. Electronic City in close proximity
Mantri DSK Pinnacle – Nearby Schools
1. Orchid International School
2. Ryan International
3. Nobel Convent
4. School of India
5. Blooming Flowers School
6. PSBB Learning Leadership Academy
7. Radcliffe school
8. GIIS, Banerghatta school
9. AMC School
10. Mount Litera Zee school
Mantri DSK Pinnacle– Nearby Hospitals
1. Fortis Hospital
2. RVM Foundation Hospital
3. FOSA Humanitarian Hospital
4. Vijayshree Hospital
5. Sri Sairam Hospital
6. Vivekananda Hospital
7. Rainbow children hospital
8. Nano hospital
Mantri DSK Pinnacle– Unit Type, Size in Sq. Feet and Price
| | | |
| --- | --- | --- |
| Unit Type | Size (square feet) | Price (Crore INR) |
| 3 BHK | 2200 – 2405 | 2.33 – 2.55 |
| 4 BHK | 3595 – 6180 | 3.81 – 5.39 |
Mantri DSK Pinnacle External Amenities
1. Outdoor Exercise Area
2. Massive Swimming pool with toddler's pool
3. International Designer Landscaping
4. Jogging / Walking Trail
5. Children's Play Area
6. Tennis court
7. Pick up / drop off point
8. Paved garden walk
9. Separate Washrooms for staff
10. Large Clubhouse
11. Gymnasium
12. Steam and Sauna room
13. Spa
14. Table Tennis, Billiards and Pool Table
15. High End mini theatre
16. Health room
17. Gaming Zone
18. Karaoke Room
19. Dance/Aerobics floor
20. Laundry & Dry Cleaners
21. ATM
22. Multipurpose hall
23. Library
Mantri DSK Pinnacle Internal Amenities
| | |
| --- | --- |
| Terrace | Anti skid ceramic flooring |
| Reception/ GF Lobby/ Lift Lobby | Granite / Imported marble |
| | |
| --- | --- |
| Master Bedroom | Wooden Flooring |
| Kitchen | Vitrified Flooring |
| Other Bedroom | Vitrified Flooring |
| Living / Dining /Family / | High Grade Marble simulation vitrified flooring |
| | |
| --- | --- |
| Main Door | Engineered door frame with veneer |
| Toilet | High Standard door frame |
| Living Room and Bedroom | Glass door for balcony |
| | |
| --- | --- |
| 3 BHK | 8 kW |
| 4 BHK | 10 KW |
| DG | 100% backup for common area |
| Transformer Capacity | Calculated as per load |
| Modular Switches | Modular electric switches |
| | |
| --- | --- |
| Borewell | No |
| Water Supply | 24/7 |
Mantri DSK Pinnacle Master Plan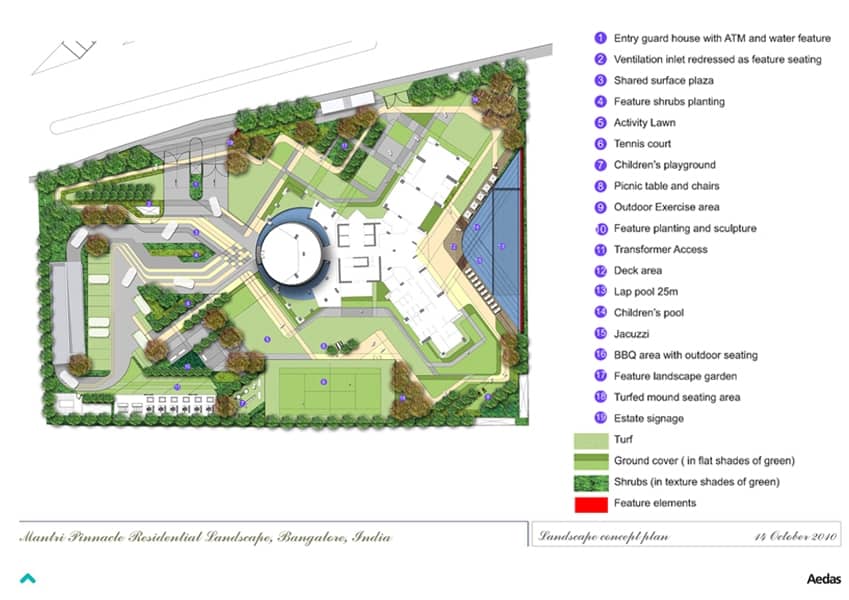 Mantri DSK Pinnacle Location Map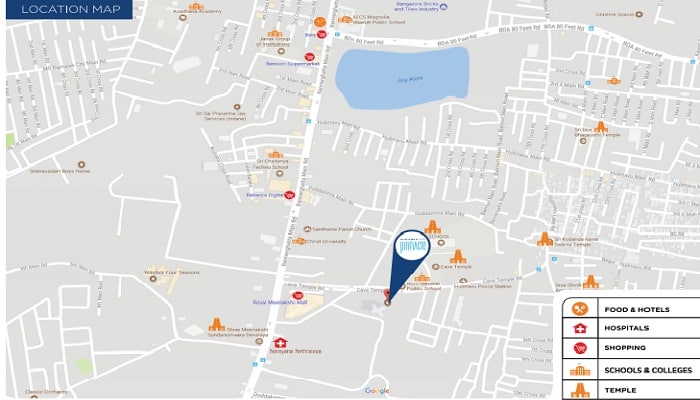 Mantri DSK Pinnacle - Address and Google Map
Address: Mantri DSK Pinnacle, Hulimavu, Bannerghatta Road, Bengaluru, Karnataka
Pincode: 560076
Email : [email protected]
Mantri DSK Pinnacle Image Gallery
Mantri DSK Pinnacle Apartments Video
Mantri DSK Pinnacle FAQs:
1. Is the property worth the price?
Definitely yes, being one of the tallest residential structures of South India, it gives you the best of amenities and the facilities. It is worth every penny spent. Also, it will give high returns on resale.
2. Which are the best schools and hospitals near Mantri Pinnacle?
You will find various schools like Innisfree, Presidency and Ryan International School, and Clarence and Hospitals likes agar Hospital, Jayadevan Institute of Cardiology, Fortis and Apollo Hospitals in its proximity.
3. When can I get the possession of Mantri Pinnacle?
These apartments are ready to move in.
4. Where exactly is Hulimavu situated?
It is in south Bangalore near NICE road. It is around 15 km from the center of the city and is located by the Bannerghatta Road.
5. What is unique about Mantri Pinnacle?
Mantri pinnacle offers you a bang and Olufsen Mini theater, gaming zone, pool and aqua gym, sky lounge cum coffee-shop and high-speed elevators ad biometric sensors.
6. How many apartments are there on each floor?
There are 4 apartments on each floor.
7. What is the total area of the clubhouse?
It caters to a large area of clubhouse of about 14000 sq. ft.
8. Are there any software companies nearby?
In the close vicinity of Mantri Pinnacle, you will find companies like Honeywell, Oracle, IBM, Accenture, EMC2, Electronic city.
9. What are the energy specifications of each apartment?
In Mantri pinnacle, each flat will be provided with a three-phase energy meter with 8 KW power for 3 BHK, 10 BHK for 4 BHK and 12 KW for a penthouse.
10. What is the USP of Mantri Pinnacle Apartments?
It is an unmatched residential paradise at a prime location, offering plush and comfortable lifestyle, enhancing your standard of living, with great amenities, high return and healthy surroundings.
About Mantri Group:
Mantri Developers established by Mr. Sushil Mantri is today a pioneer in the real estate world of South India. The company has developed various commercial, educational and residential projects providing them with comfort and luxury at its best. The Mantri Group has a skillful team which works to provide the customers with the satisfaction and comfort they desire. The company has its projects on a total of 10 million sq. ft. of land and other projects with the similar area are under construction.
Mantri Developers have built various projects in Pune, Bengaluru and Hyderabad, they are also known internationally and have their offices in various prominent countries like USA, Singapore and UAE. 
Mantri Pinnacle is a project that offers you world class amenities and promises a luxurious life. Due to the location of the project at Bannerghatta Road, you are in close proximity to many hospitals, shopping malls, theaters, schools and residential areas. Bannerghatta Road is a hub of various software companies and MNCS therefore, it is a preferable location for working people. With all the essential amenities provided and the project located at a prime location, Mantri Pinnacle is the ideal place for you to reside at.

Here's more to look into!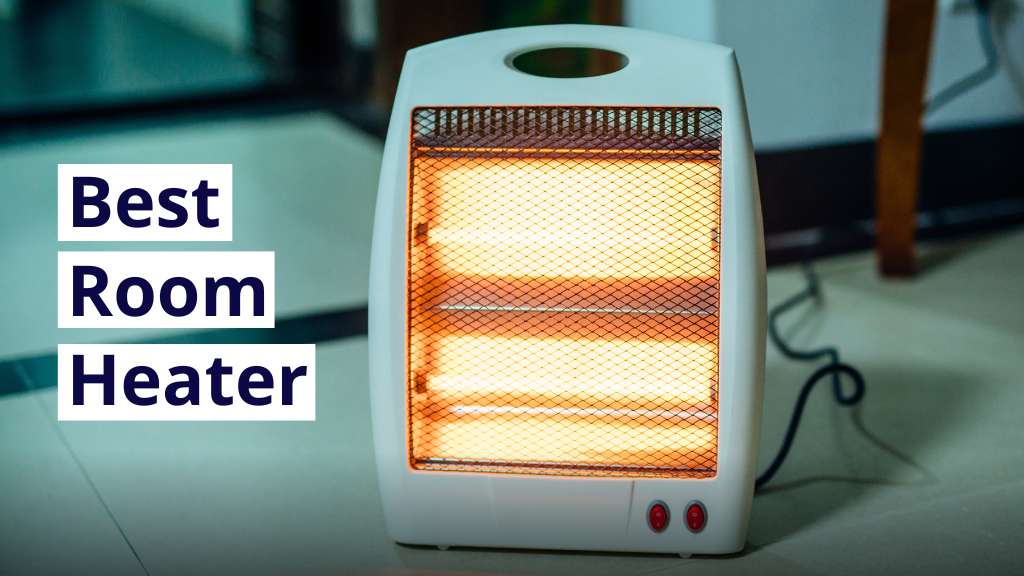 Choosing the Best Room Heater: A Comprehensive Guide to Staying Cozy Room heaters...