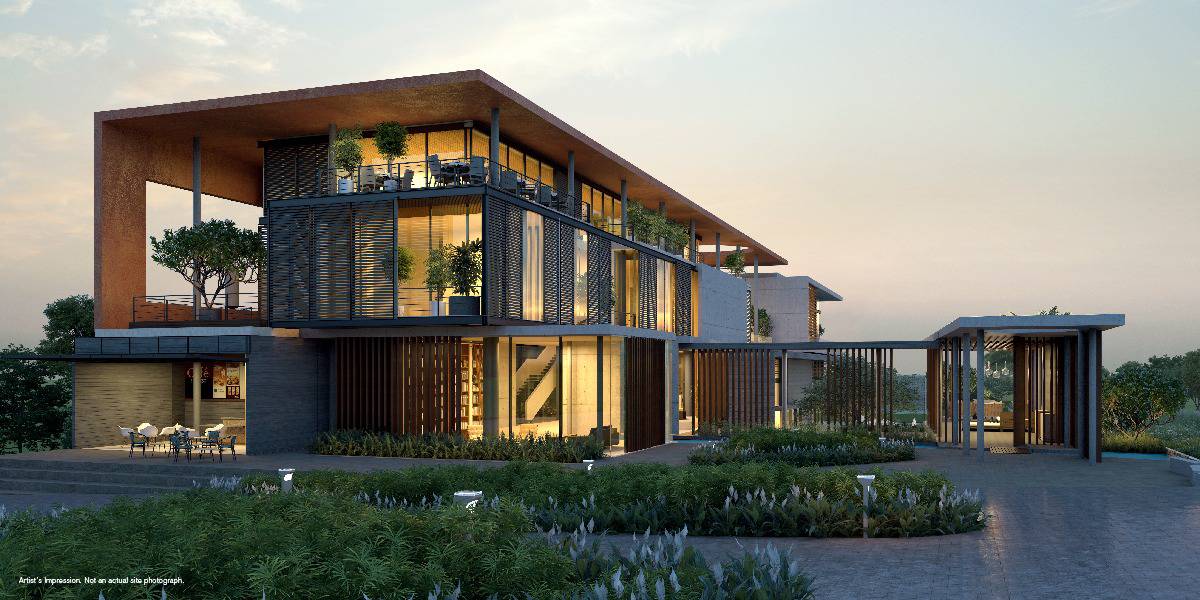 Godrej Plots is a plotted development project. As the name suggests, it belongs to the reputed Godrej group. The project is situated in Devanahalli Bangalore. The project is surrounded by scenic landscapes, and which is why staying at this location proves an excellent investment from the viewpoint of the future and the development that's happening around Devanahalli.
Besides, Devanahalli is very well-connected with the surrounding vicinities and prominent locations in Bangalore. It is one of the prime focus areas of Bangalore that features ample commercial, residential, and industrial development.
The total land area of Godrej Plots is 92.7 acres. It consists of 950 plots. The size of the plots ranges from 1200 square feet to 3200 square feet. The possession for the project begins in 2020.
Devanahalli is one of the fastest developing areas of Bangalore. Its proximity to the Kempegowda International Airport gives it the strategic and logistical advantage. So, if you want to stay away from the routine cluttering, commotion of urban Bangalore, investing in Godrej Plots in Devanahalli is a profitable proposal.
Why invest in Devanahalli Bangalore?
Who doesn't know about Bangalore's infamous traffic congestions? Everyone does! The traffic gets on to your nerves, especially when you are dealing with it during peak hours. But, Devanahalli is away from heavy traffic jams. It is a peaceful area with low traffic density.
It is well-connected through the six-lane highway with the business district of Hebbal in Northern Bangalore. So, if you work in Hebbal, you reach your office in only 30 minutes.
Devanahalli stays connected with Yeshwantpur and Bangalore city through railway.
Whitefield may seem far away from Devanahalli. But, if you consider the excellent roads that pass through Devanahalli, you can reach Whitefield in as less as one hour.
Devanahalli has a proposed IT park (BIAL IT Investment Region). Besides, an aerospace SEZ and a hardware park are already operational.
As the area continues to grow, in recent times, it has undergone a lot of transformations. Some of them include the construction of shopping malls, entertainment centers, schools, and hospitals. So, while staying at Devanahalli, you don't have to worry about education, health, and recreation.
Godrej Plots is a modern-day competitive project that resonates with the needs of the modern-age citizens. It offers the latest amenities to meet their residential demands.
Banquet greens
Swimming pool
Jogging track
Sauna, and spa
Games room
Table tennis facility
Landscaped gardens
Basketball court
2 clubhouses
Retail space
Outdoor courts
Kids playing area
Godrej Plot Distance from Important Places in Bangalore
| | |
| --- | --- |
| Place | Distance in km |
| Nearest Ring Road | 28 Km |
| MG Road | 37.5 Km |
| Nearest Metro Station | 43 Km |
| Kempegowda International Airport | 12.8 Km |
| Nearest Railway Station | 37.9 Km |
Godrej Plot – Nearby Hospitals
Devanahalli is a developing locality. It is a satellite town that has a lot of modern amenities, and facilities. So, if healthcare is one of the important parameters that determine the credibility of a location in your view, Devanahalli won't disappoint you! Here's a list of some of the nearest hospitals to the project.
Mother Theresa Hospital
National Center for Disease Informatics and Research
Narayana Hrudayalaya Hospital (Proposed)
Leena Multispeciality
Drishti Eye Care Centre
Akash Medical Hospital
Indus Villas
Manasa Hospital
Shri Shirdi Sai Hospital
UFA World Clinic
Government Hospital, Devanahalli
Godrej Plot – Nearby Schools
Education isn't a problem in Devanahalli. The area is full of schools, and educational institutions. Here are some of them.
Maruthi High School
Atal Bihari Vajapayee Residential School, Devanahalli
G Lps Chikkasanne
Saraswathi High School
Government Lower Primary School Chikka Hosahalli
Government Higher Primary School Bachhahalli
Government Lower Primary School
Oxford School
Gnana Deepa Academy Residential School and many others.
Akash International School Bangalore
Little Stars Pre School
Godrej Plots – Unit Type, Size in Sq. Feet and Price
| | | |
| --- | --- | --- |
| Plot Size | Base Price | All Inclusive Price (Approximate) |
| 3200 square feet | Rs. 96 lacs | Rs. 1.19 crore onwards |
| 2400 square feet | Rs. 72 lacs | Rs. 89 lacs onwards |
| 1800 square feet | Rs. 54 lacs | Rs. 67 lacs onwards |
| 1500 square feet | Rs. 45 lacs | Rs. 56 lacs onwards |
| 1200 square feet | Rs. 36 lacs | Rs. 45 lacs onwards |
The inclusive price includes the following:
Basic price
Car parking charges
GST
Club house charges
Legal charges
BWSSB & BESCOM charges
Maintenance deposit
The price excludes the following:
Franking charges
Stamp duty and property registration charges as per government norms
Preferred location charges
Godrej Plots Specifications
Here are some of the specifications of the Godrej Reserve, Devanahalli project:
Amenity
Specifications
Solar Facility

1. Solar walkaway washers

2. Automatic solar lighting in clubhouse

3. Solar powered street lights

Green Alert

1. 12 acres of green parks

2. 6 acres of forest

3. 42000 trees

Rainwater Conservation

1. Rainwater harvesting pits

2. GGBS paver blocks for additional water percolation

Waste Management

1. Compost generation with waste collected for the use of fertilizers

2. Waste segregation

Security

1. CCTV cameras

2. RFID room barriers

3. RFID enabled cycles
Godrej  Plots Master Plan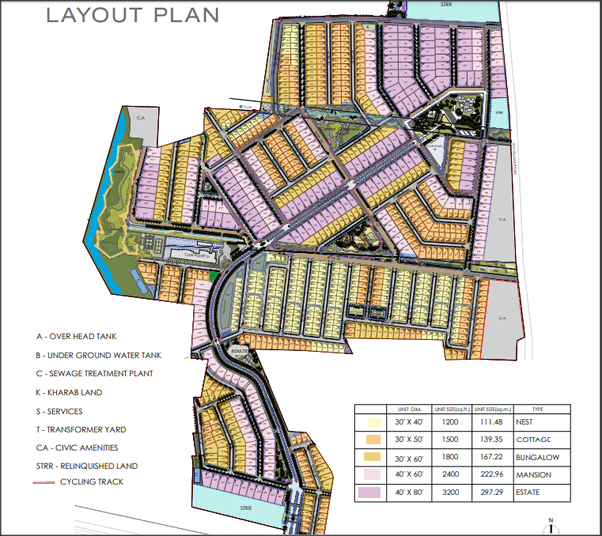 Godrej Plots – Address & Google Map
Godrej  Plots Location:
Godrej Plots, Devanahalli, village, Lakshmipura, Uttarahalli Hobli, Bengaluru, Karnataka
Pincode: 562110
Email : [email protected]
Godrej Reserve Plots Video
Current Status of Godrej Reserve Plots Images
Godrej Reserve FAQs:
1. What is the total area of Godrej Plots
Godrej Plots is a plotted development project. It is spread across a massive area of 92.7 acres.
2. What are the unit variants or plot sizes available at Godrej Plots?
The plot sizes available at Godrej plots range from 1200 - 3200 square feet. Here's the list of the plots starting from the largest.
Plot Size
3200 square feet
2400 square feet
1800 square feet
1500 square feet
1200 square feet
3. When does the possession for Godrej Plots begin?
The possession time begins from 2020.
4. What are the benefits of investing in Devanahalli?
Devanahalli is a region in the northern region of Bangalore. It is a serene location that offers a comparatively more peaceful lifestyle than the other urban localities of Bangalore. Besides, Devanahalli is proximal to the Kempegowda International Airport, and which proves a benefit for people who frequently travel in and out of Bangalore. Apart from these factors, Devanahalli's connectivity with other regions of Bangalore through highways, gives it the competitive edge, and the presence of a lot of good schools, hospitals, and shopping centers further contribute to its sustainable investment worth.
5. How much does a 3200 square feet plot in Godrej Plots cost?
The price of a 3200 square feet plot starts from 1.19 crore INR. The basic price for a plot of this area is around 96 lacs INR.
6. What are the amenities available at Godrej Plots?
Godrej Plots is modern plotted development that understands the needs of the customer segment it targets. In this view, Godrej Properties offers a range of modern-age amenities, including table tennis, games room, banquet greens, jogging track, swimming pool, landscaped gardens, retail space, sauna and spa, kids playing area, outdoor courts, basketball court, and many more.
7. What are the security features of Godrej Plots?
The various security features available at Godrej Plots include CCTV cameras at all the vantage points, RFID boom barriers, and RFID enabled cycles.
8. Is Godrej Plots solar powered?
Yes, the project involves some solar features that include solar street lights, automatic solar lighting in the clubhouse, and walkway washers that run on solar panels.
9. What are the green features of Godrej Plots?
Godrej Plots has a number of green features. The project understands the significance of nurturing greenery, and creating a healthy environment around. In this view, Godrej Plots offers around 6 acres of forest, 12 acres of green parks, and a green cover of a whopping 42,000 trees.
About the Builder – Godrej Properties
Godrej Properties is the real-estate and construction division of the century-old Godrej Group. The company is currently developing a range of commercial, residential, and township projects. The total development area amounts to over 11.89 million square meters in over 12 cities of India.
Godrej Properties is headquartered in Mumbai. But, it operates in multiple cities across the country. It includes Pune, Mumbai, Kochi, Bangalore, Mangalore, Hyderabad, Chennai, Gurgaon, Ahmedabad, Nagpur, Kolkata, Noida, and Chandigarh.
The company has been the recipient of various awards for its work in the real-estate development industry. Here are some of them.
"Innovation Leader in Real Estate" award at the NDTV Property Awards 2014,
Golden Peacock Award for Sustainability' for the year 2015 by Institute Of Directors (IOD)
"Real Estate Company Of The Year" at the Construction Week India Awards 2015
Devanahalli is serene, calm, yet very well connected with the urban world of Bangalore. Godrej Plots is your chance to book a plot at a location that combines the tranquility of a village, and the excellent connectivity of a satellite town.
Besides, the prices of the plots are competitive enough, and offer an excellent value for money. The development that's happening in and around Devanahalli is another reason that strengthens the position of Godrej Plots as a residential investment project.