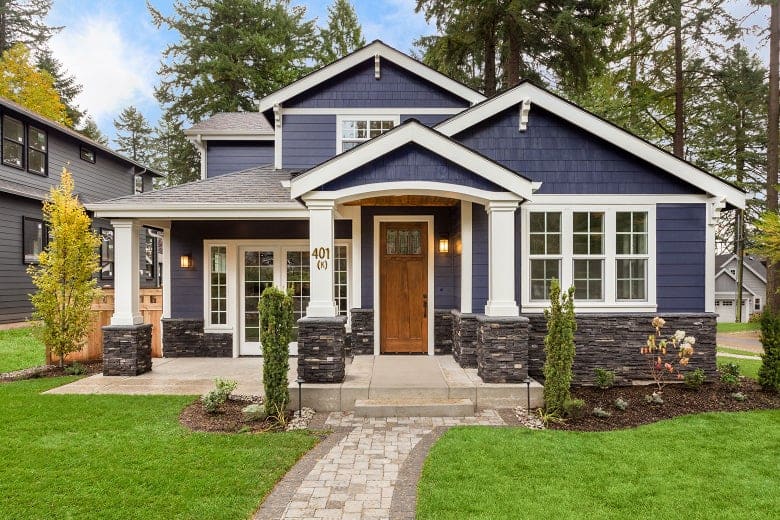 You've certainly noticed that there are different types of houses and different structures, whether you're shopping for the first home or any new investment property. Understanding this jargon will help you select the home you want, anticipate common difficulties during your home inspection, and learn about the advantages of different home types.
It's crucial to remember that a home is classified based on two key factors: the construction type and the property's style. The style refers to the architectural characteristics and design, such as Craftsman or contemporary, while the structure is referred to as the type of building, such as a single-family home or perhaps a condo.
We've compiled a list of the most popular home structures and styles so you can narrow down your choices and find your dream home faster.
Different Types Of Houses :
The first step in narrowing your search for your new home is to determine the different types of houses with names. The most common varieties you'll come across when looking for a new home are listed below.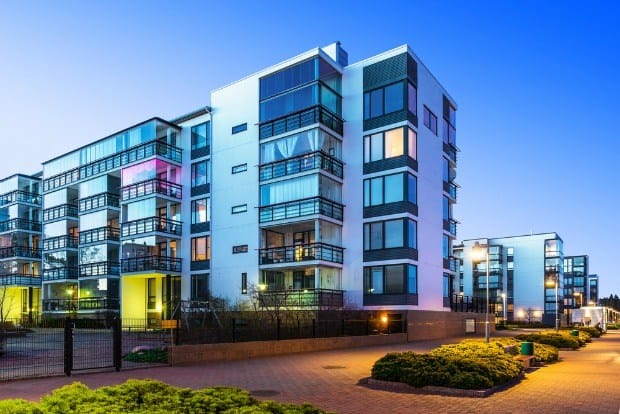 An apartment is one of a group of comparable units housed in the same structure. The fact that you must rent the space from a landlord is a significant component. Apartments frequently provide amenities such as on-site maintenance, gym facilities, laundry,  and a pool. Though you will not have as much security and won't be able to develop equity in the home, there are many other advantages and benefits.
Pros: Any kind of maintenance is taken care of in an apartment
Cons: There is hardly any option of purchasing, it provides less flexibility and a lot of freedom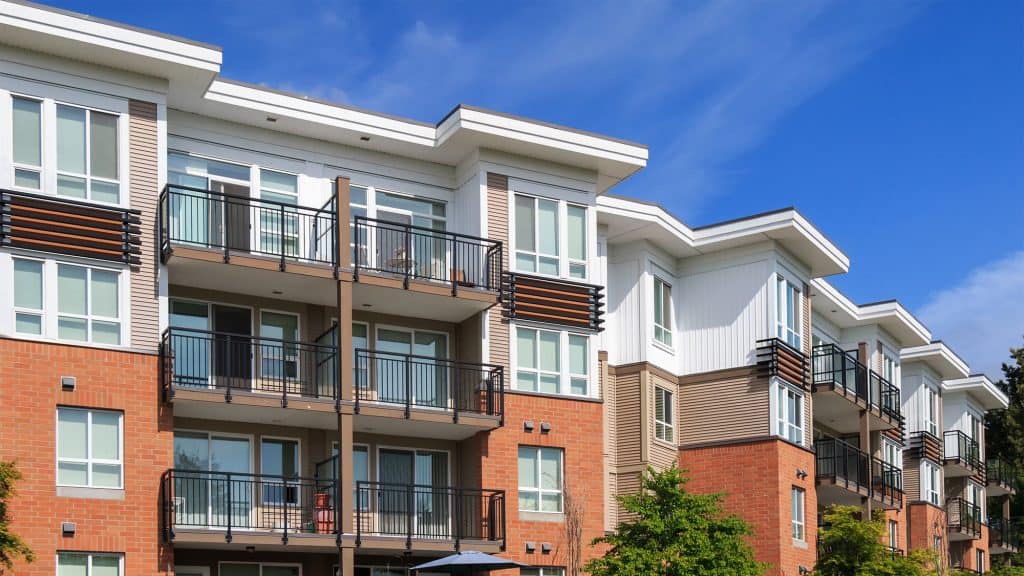 A condo can be a good choice for you if you prefer the comforts of an apartment but want to own your own home. Rather than getting building management or landlords to oversee the unit, you are responsible for all repairs and maintenance. Condominiums are an excellent choice for city dwellers and older individuals who want to have a home and pay a mortgage but wouldn't want to manage the pre-approved mid-century maintenance of a single-family home.
Pros: It requires less maintenance than any single-family home while yet providing the perks of homeownership.
Cons: Free agency and less privacy.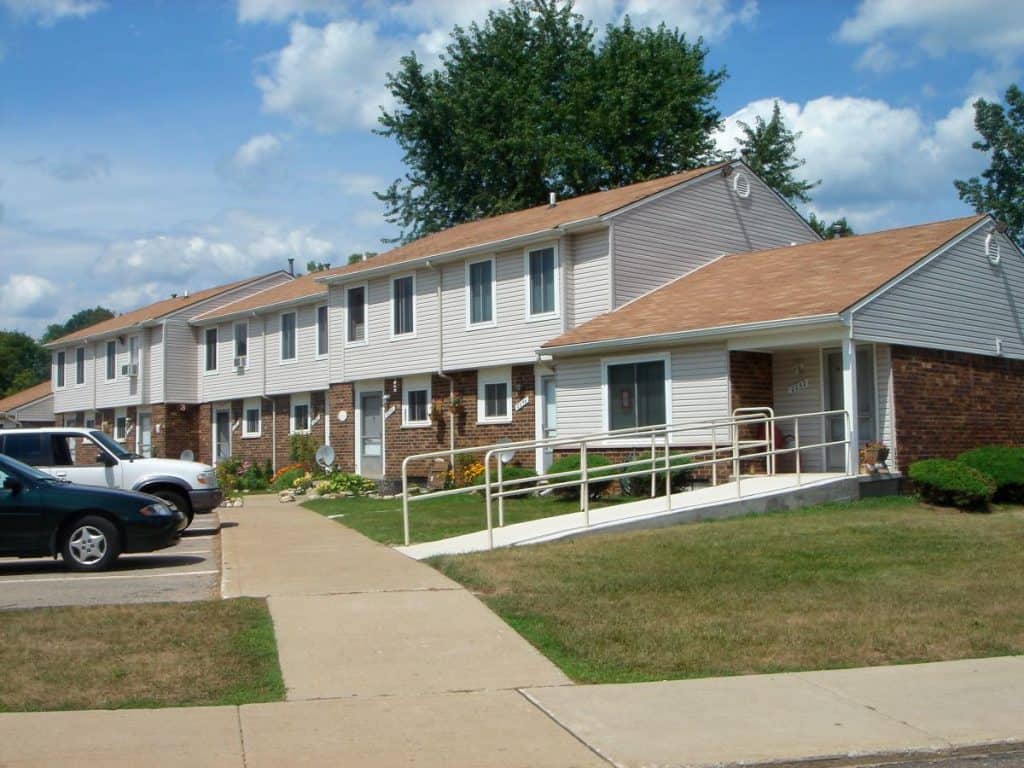 A housing cooperative is sometimes known as a co-op. This form of dwelling is distinct from the others. You buy a share of the company that owns the building rather than the real property when you buy into a co-op. The number of shares you hold usually corresponds to the amount of space you have in the co-op. After being approved into a co-op and acquiring shares, you will be able to vote on common areas and split maintenance and other payments.
Pros: There is a strong sense of community, and it is less expensive than buying a typical home.
Cons: Limited freedom and consent from the organization are required.
4. Single-Family (Detached)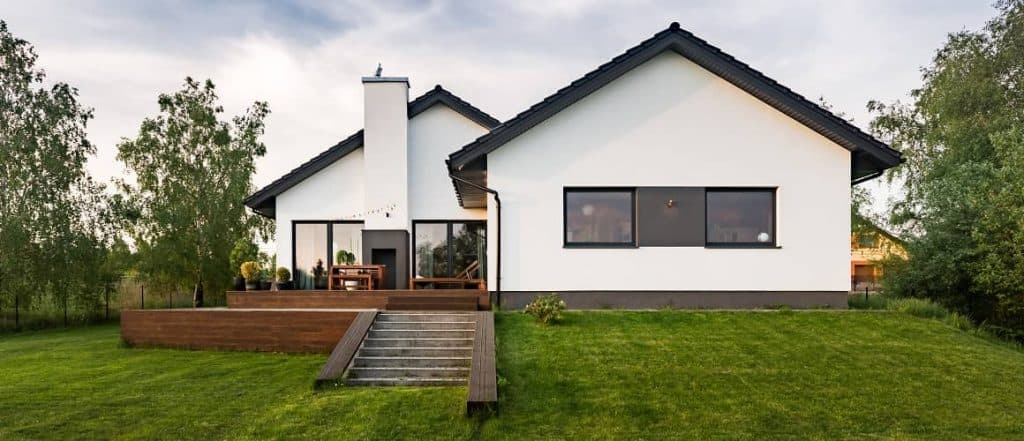 In contrast to condos, apartments, and townhomes, a single-family home is wholly separate from other dwelling units. Single-family homes make up the vast majority of dwellings in the United States. They're more widespread in suburbs and less common in densely populated places. Single-family homes are typically more private and offer greater customization options (barring any HOA restrictions).
Pros: More privacy and even more freedom
Cons: They are typically more expensive to maintain or own.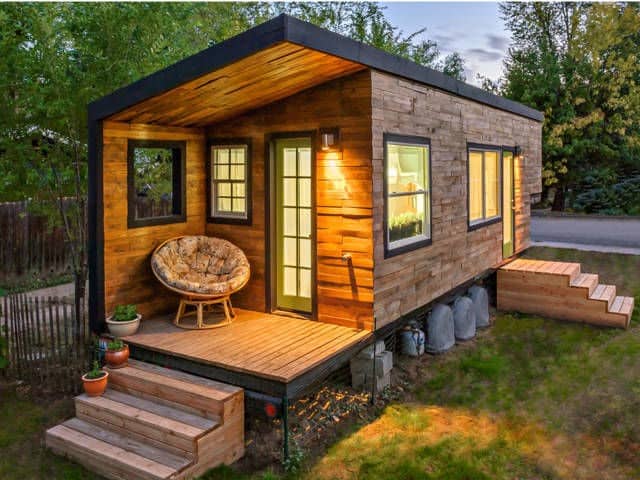 The popularity of tiny homes has exploded in recent years, resulting in the so-called "tiny home movement." The average size of these tiny homes is 60 to 400 square feet. Some tiny homes are prefabricated, while others are built from the ground up. Because some tiny homes are mobile homes and can be moved, they have become very popular among single individuals and couples who want more financial and physical independence.
Pros: Less expensive and more physical freedom
Cons: Limited space, which limits family growth.
It can be difficult to get started because tiny home prices are often lower than mortgage minimums.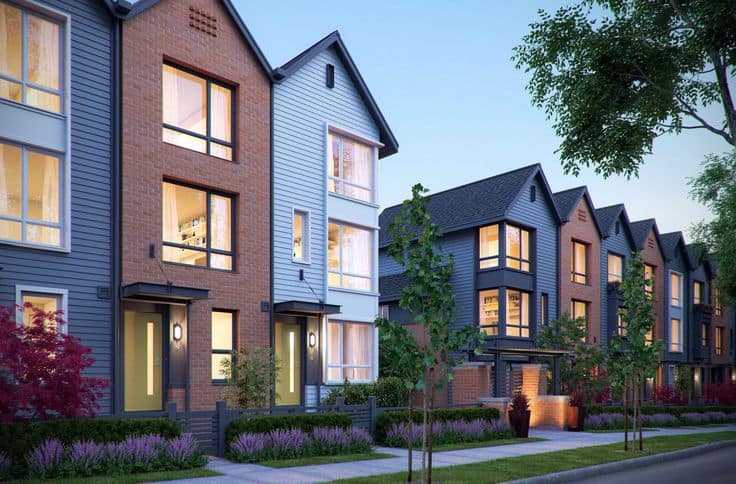 A townhouse, often known as a townhome, is a privately owned dwelling with at least one shared wall and its own access from the street. They are mainly common in large cities with limited space. Townhomes make the most of vertical space by having many floors, but they preserve horizontal space by being built next to each other. There are occasions when a group of people share a variety of amenities.
Pros: Typically less expensive than single-family dwellings.
Cons: Limited privacy and flexibility in changing the exterior
Types Of Houses With Names: Architectural Style Of The House
The type of interior design that will work in your home is greatly influenced by the style of your property. These home styles span decades, and not only are they restored with great care, but even they are re-created in some new constructions.
Apart from aesthetics, understanding a home's age can help you anticipate frequent concerns that affect various styles – make sure you ask the seller and pay close attention during the final walkthrough. Look through the different types of houses with names to find which one best suits your tastes and your family's way of life.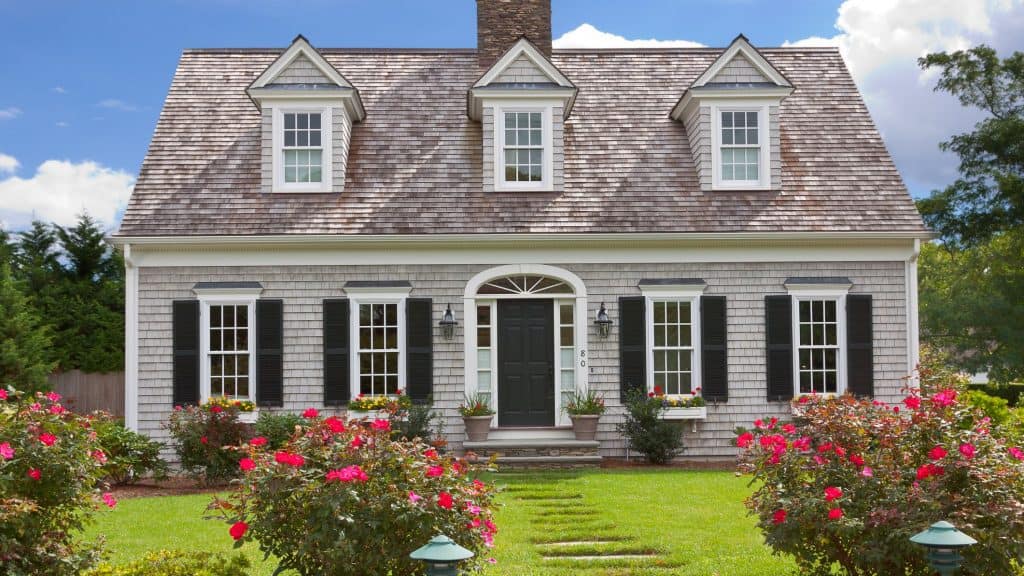 The Cape Cod-style was born in the 1700s in Massachusetts's namesake city. These homes are lovely, but they're also tough, having been built to weather the harsh New England winters. Original Cape Cod houses had wood siding, shingles on the roof, as well as a central entryway with two windows on either side. These elements are still used today, although homes are designed with much more space and, as a result, more windows.
Key features: wood siding, shingles, central doors with flanking windows.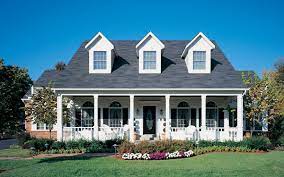 Colonial houses have a lot in common with Cape Cod houses. Their structure is simple, rectangular, and symmetrical, and it dates back to the 1600s. The colonial-style contains a number of influences, which are distinguished by the countries that occupied the territory at the time of construction — these influences include French,  Dutch, English,  Spanish, Georgian, and American. (which are closely resembling English) colonials. They are usually always at least one or two floors tall, with a magnificent entryway and central staircase.
Key Features: Two-plus floors tall, central stairway, symmetrical, and formal appearance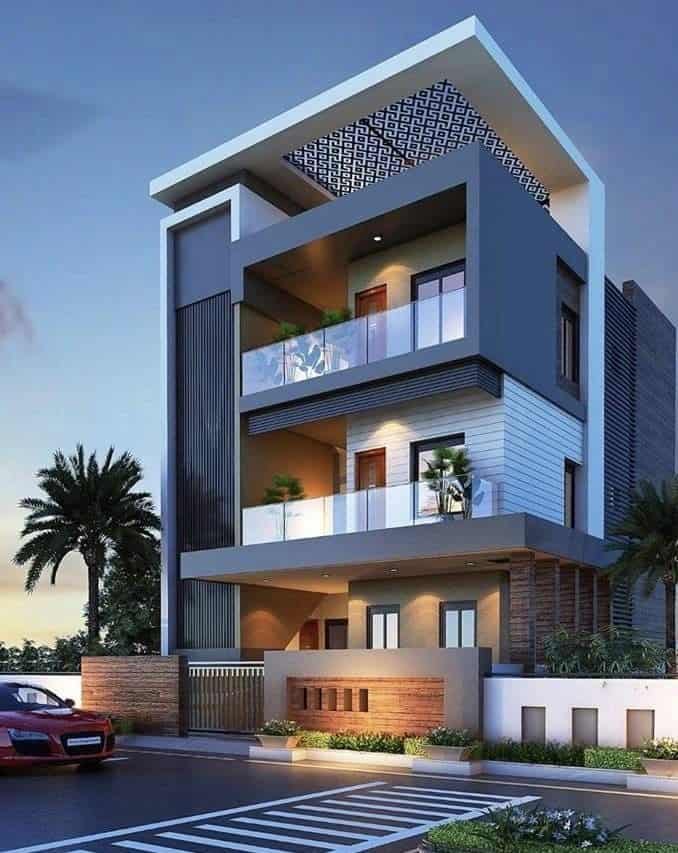 The terms contemporary and modern are sometimes mistaken, however, they must not be used indiscriminately. The term "modern" refers to a time period that has already gone, while "current " relates to the present (e.g., mid-century modern). Modernist styles are frequently incorporated into contemporary residences nowadays. Many feature environmentally friendly materials and patterns, with an emphasis on sharp lines and organic textures. The interior color palettes are generally more neutral, having pops of color introduced.
Key Features: Clean, uncomplicated lines; neutral hues; natural textures are all key aspects.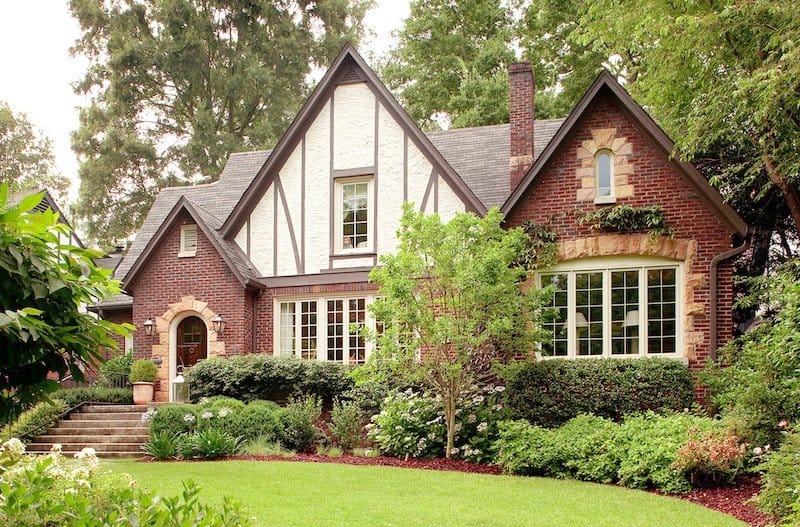 Cottage-style homes are frequently described as quaint and inviting. When it comes to square footage, they are usually on the smaller side, but they have tremendous personalities. The cottage style was brought over from Europe, notably England, where working-class farmers lived in cottages. Some people acquire cottages in the United States to use as holiday houses, but many others use them as primary residences. These have wood siding or wood shingle siding (often constructed of brick or stone), tiny porches, and a comfortable fireplace are common features.
Key Features: Small living quarters; cozy porch; distinct personality
The Craftsman style emphasizes the importance of well-crafted, handcrafted structures. Craftsman houses are typically horizontal and strong, in contrast to mass-volume or cookie-cutter home complexes. On their porches, they have stunning hand-worked materials, low-pitched sloping roofs, open beams, and tapered columns. Custom components such as built-in bookcases as well as a hand-laid fireplace may be found inside.
Key Features: Handcrafted wood details, open beams, and huge columns are all highlights.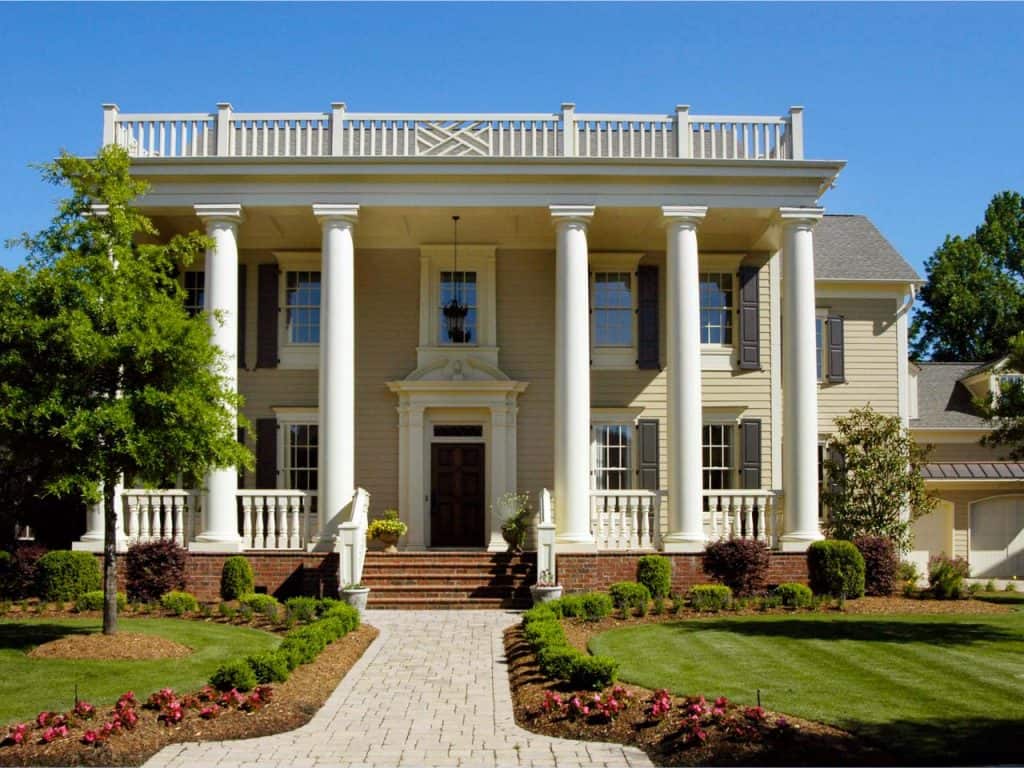 Due to their majestic columns that resemble those found on the Parthenon and other iconic Greek monuments, Greek revival-style residences are some of the easiest to spot. This style, which was influenced by Greek democracy, philosophy, and culture, first appeared in the United States in the 1830s. Large towers with Greek-style ornamentation, white or subdued hues, and a massive front door and entrance characterize these homes.
Key features: Greek-style embellishments, large white columns, and grand entrance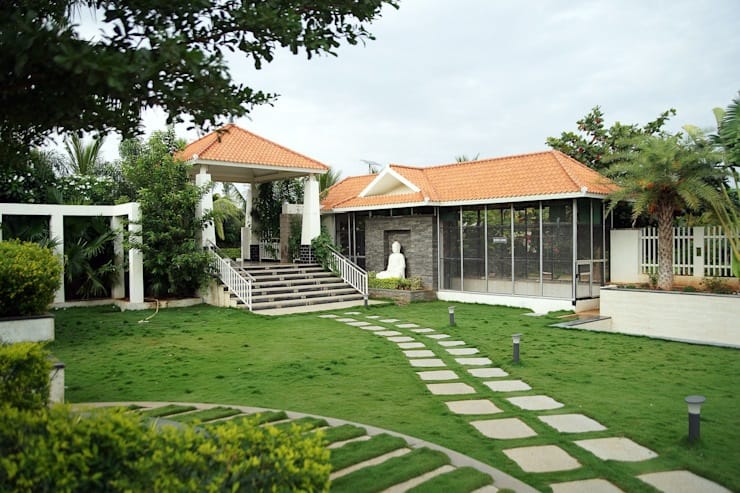 Simply put, farmhouse-style houses take their interior and exterior design cues from their namesake structures. Tall ceilings, open beams, a spacious front porch, a rectangular shape, and a center fireplace are all common features. The roofs of certain farmhouse-style residences are designed like barns, but others aren't. The features are typically rustic, with bare brick and stone being common. The modern farmhouse styles combine a rustic aesthetic with cleaner lines and other contemporary characteristics.
Key features: Large porch, rustic, rectangular, barn-inspired roof, and features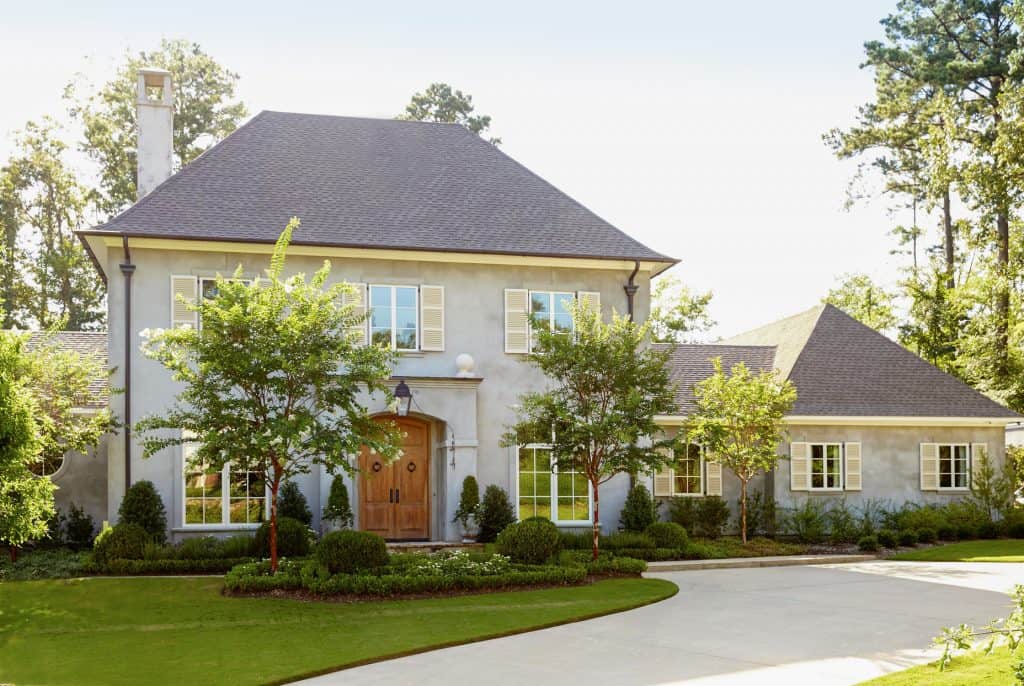 The abodes located in the rural side of France, such as Provence, are the inspiration for French country-style residences. They have some similarities to farmhouse-style homes, but it's clearly a distinct style. French country houses often have pointy roofs, as well as shutters, and are made of stone. Inside, you'll find a stone fireplace, faded wood, and pastel or worn color palettes.
Key features: Stone exterior, provencal influences, and weathered look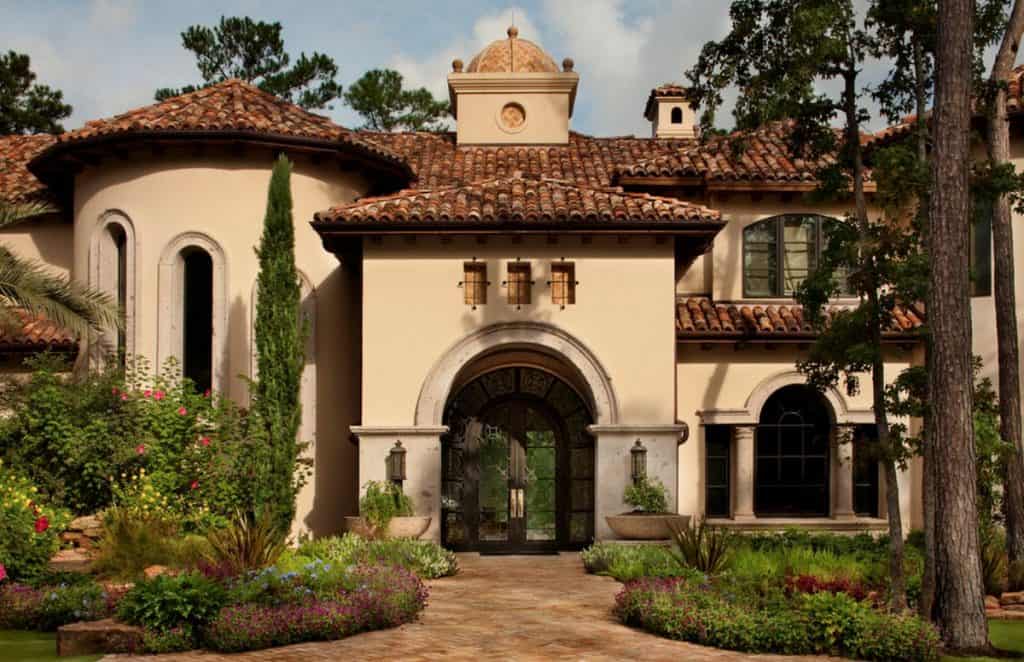 Italian and Spanish villas are incorporated into Mediterranean-style residences. Because there is a strong emphasis on indoor-outdoor life, these also are popular in temperate climates such as Florida and California. Tiled roofs, warm stone, white stucco walls, and wood, as well as metal work on porches and window frames, characterize these structures. Even though most Mediterranean-style houses have an understated look, you'll often see splashes of color through gorgeous tile work.
Key features: Warm wood, white stucco, and tiled roofs, stone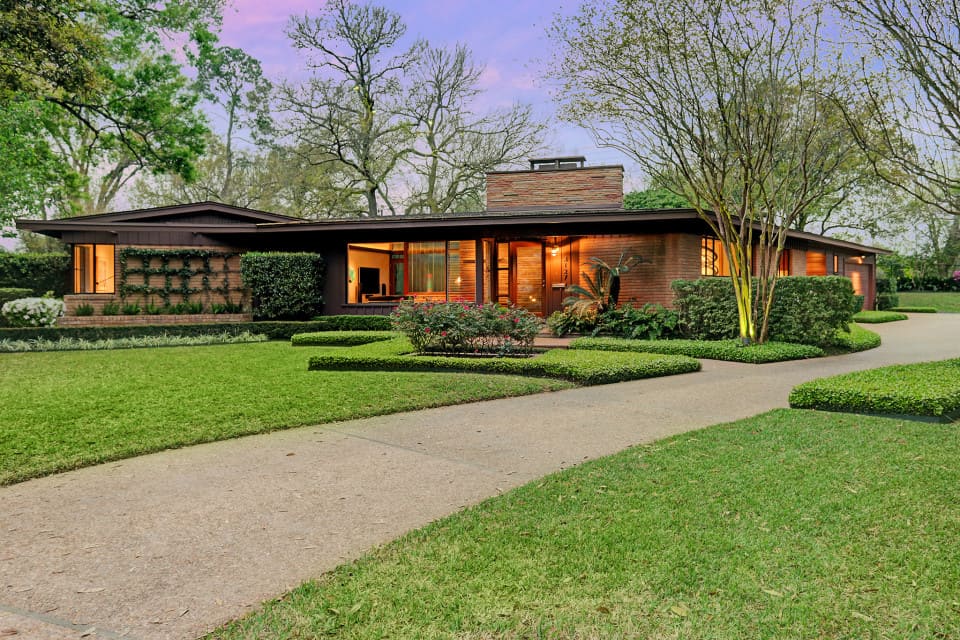 After WWII, the Bauhaus movement gave birth to mid-century modern design. Huge windows (bringing you close to nature) and a blend of natural and man-made substances characterize midcentury mod homes, which have a clean, uncluttered style that combines a love for nature through huge windows. The architectural design of these residences is well-thought-out, allowing the function to influence form.
Key features: Combination of organic and large windows, geometric, uncluttered, sleek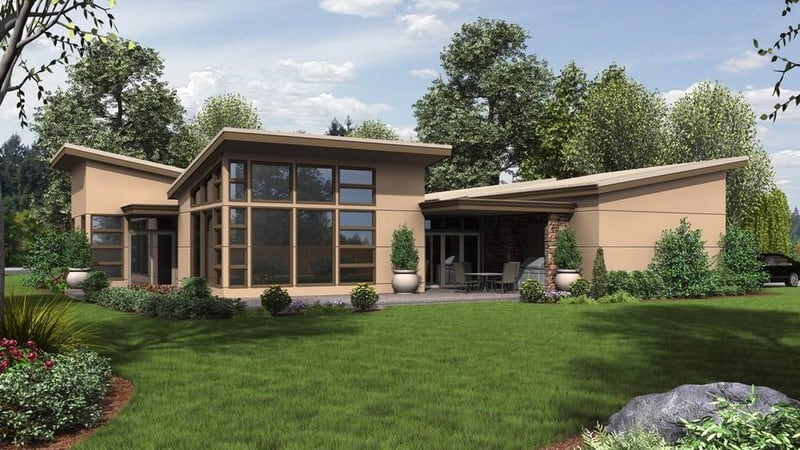 Ranch-style homes first emerged in the 1930s, but homes' popularity increased dramatically in the 1950s. Low-pitched ceilings, huge windows, sliding glass doors, large backyards, open living spaces, and attached garages are common features of these homes. Split-level, fairytale, California, and high ranch are some of the versions available. For instance, ranch homes in California, for example, are designed in the shape of an "L" or "U," with a yard to enhance outdoor living. 
Key features: One story, open living spaces, low-pitched roof,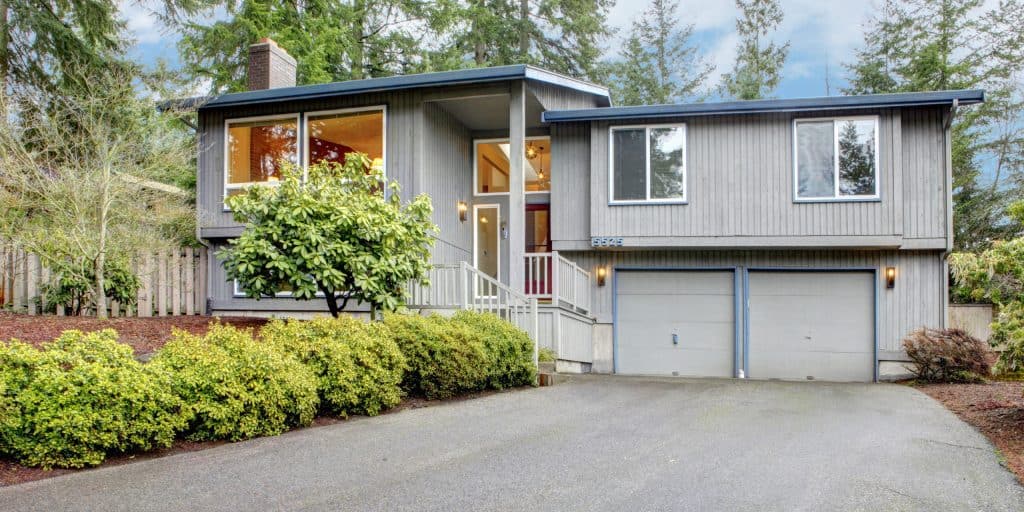 In the 1950s and 1960s, split-level homes arose from the ranch-style house designs and became popular. The separation of the home's main sections is what distinguishes a split-level house. Multiple floors are connected by short flights of stairs in split-level dwellings (unlike the regular 2 or 3 story houses with huge flights of stairs). Some people enjoy the unusual division of area, while others dislike the multiple tiny flights of steps.
Key features: Short flights of steps divide the living areas.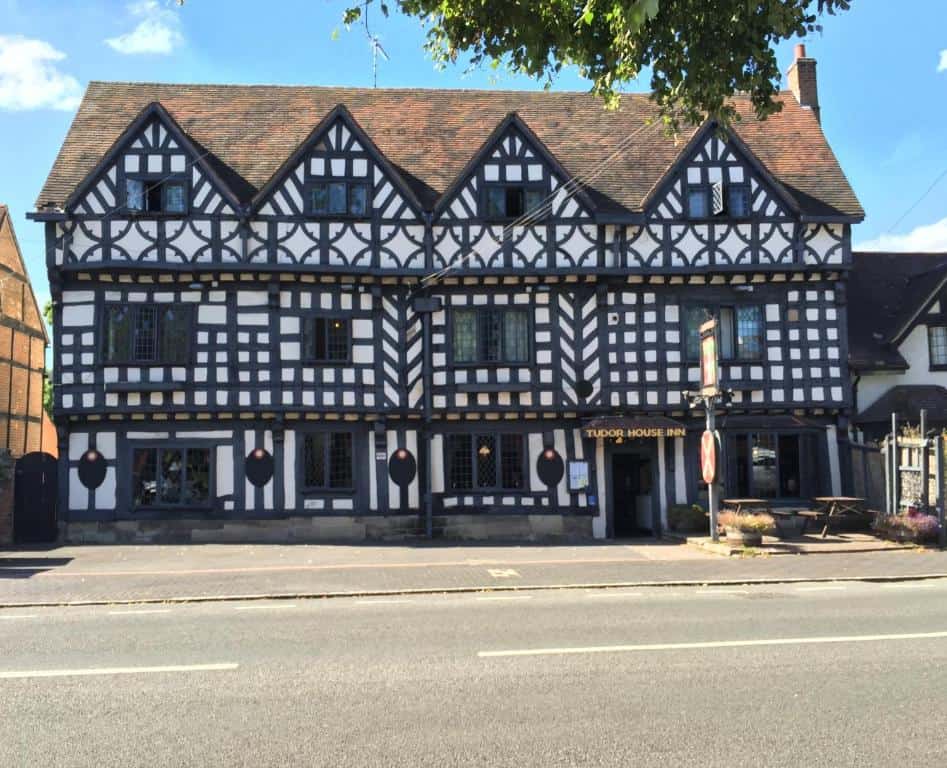 In the late 1800s, European-trained architects introduced the Tudor home style to the United States, and it became fashionable in the 1920s. The Tudor style's stone construction, timber framing, high gable roofs, and elegant leaded windows were inspired by the late Middle Ages and Renaissance architectural components. These houses are typically asymmetrical and appear to be straight out of a fairy tale.
Key features: Stonework, timber framing, steep gable roofs, asymmetrical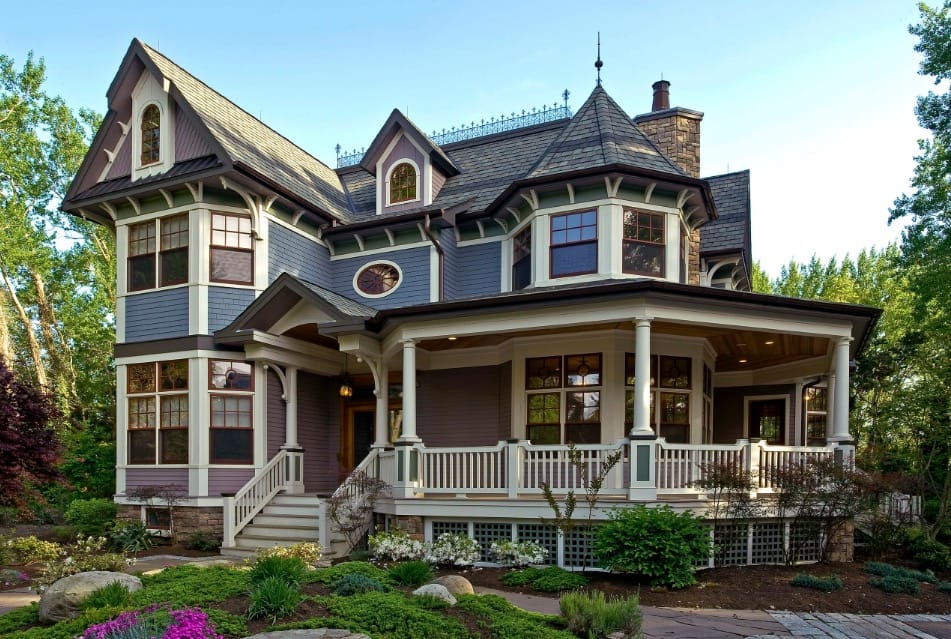 Victorian mansions, titled after Queen Victoria, first appeared in the 1830s and remained fashionable until the early 1900s. Ornate components, bay windows, modest towers, porches, high gable roofs, and brilliantly colored facades are common. There are many distinct designs based on these main characteristics, along with more ornate forms like gothic restoration and Queen Anne, as well as less decorative types like folk.
Key features: 2 to 3 plus stories, steep gable roofs, ornate, bright facades, small towers
20 Popular Home Styles: Concluding Thoughts
Which home style is the most suitable for you? It's helpful to know before you start looking because it allows you to filter down your alternatives. It can be tough to discover the home of your dreams, but being pre-approved for mortgages could help speed things up when you do. To receive insight and establish a financial strategy, speak with a Home Loan Expert. We hope this article will help you to decide which kind of home is best suitable for you and your family.
FAQs : Related To Popular Types Of Homes
1. Which is one of the most popular house styles ?
There are different types of houses, but the most popular are Bungalow style homes, there are various bungalows that are preferred by big families. Amongst small size families apartments are quite famous, as they require less space and are best for small families.
2. What type of house is ideal for a small family ?
Single-family homes are typically more private and offer greater customization options, compared to condos, townhouses and apartments are one of the most amongst small families.
3. What is the most important part of the house ?
The most important part of the house is definitely the flooring, roofs, and the overall construction to be precise. When you buy a new house make sure it is well-constructed and has enough space for your family to live comfortably.
4. Which house style is popular in the United States ?
Single-family homes make up the vast majority of dwellings in the United States. They're more widespread in suburbs and less common in densely populated places. Single-family homes are typically more private and offer greater customization options.
5. What are the different types of houses ?
There are different types of houses with names such as condominiums, apartments, townhouses, single-detached homes, bungalows, tiny homes, etc.