Discover the Best Top 10 Interior Designers in Ahmedabad
When it comes to creating stunning and functional spaces that reflect your style and personality, hiring a skilled interior designer is crucial. In the vibrant city of Ahmedabad, a bustling hub of art, culture, and innovation, numerous talented professionals can turn your dream spaces into reality. In this article, we will explore the top 10 interior designers in Ahmedabad, each with their unique flair for design and an impeccable track record of creating awe-inspiring interiors.
Top 10 Interior Designers in Ahmedabad
Ahmedabad, often referred to as the City of Doshi due to its association with renowned architect Balkrishna Doshi, is not only known for its modern architecture but also holds a rich cultural heritage. The city showcases a wide range of architectural and interior design styles, spanning from traditional and cultural buildings reflecting the Indo-Saracenic style to contemporary structures featuring glass windows and steel elements.
From iconic landmarks like the Jama Masjid Mosque, Adalaj Stepwell, and Sarkhej Roza tomb complex to notable examples of Brutalist architecture such as the Gandhi Smarak Sangrahalaya and Ahmedabad Textile Mill Owner's Association, the architectural landscape of Ahmedabad offers a plethora of inspiration for today's architects and interior designers.
Let's take a look at the top interior designers in Ahmedabad who made the city as you see it today:
1. 29Design Studio (www.29design.in)
29Design Studio is the best interior designer in Ahmedabad that follows a philosophy that embraces the absence of rigid rules. Their approach to designing homes, buildings, and spaces is centered around uniqueness, catering to the individuals they serve. Recognizing that people are the pivotal element in the design, they foster a collaborative environment where clients can cultivate and refine their style and preferences.
Operating in key cities of Gujarat, including Surat, Ahmedabad, Gandhinagar, and Baroda, they are readily available to assist you in creating the finest designs for your home interior, office interior, cafe, restaurant, hotel, lounge, and more. With just a phone call away, their expertise awaits to cater to your specific design needs.
2. Aakruti (www.aakrutiinteriors.com)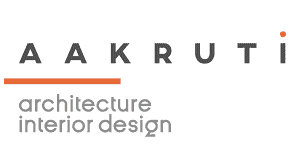 Established in 2001, AAKRUTI is the best interior designer in Ahmedabad specializing in Interior Designing, Architecture, and Landscaping. The name of the firm is derived from the initials of its founders, Alay and Kruti, who bring together a remarkable blend of creativity and resourcefulness. With their extensive experience in designing a wide range of projects, including residences, offices, schools, clubs, and more, they strike a perfect balance between practicality and imagination.
One of the firm's greatest sources of pride is the fact that a significant portion of its new projects comes from referrals from satisfied clients, with some clients returning for additional projects. AAKRUTI Interior Designers also has a dedicated team catering to the specific needs of Non-Resident Indians (NRIs) from around the world. Whether it's designing residential or commercial spaces in India or abroad, the firm possesses a high level of expertise in delivering the best solutions.
The firm's vision revolves around creating timeless expressions of design by employing a deep understanding of materials and incorporating the latest techniques. Each project is approached with an aesthetic appreciation and a commitment to delivering unmatched quality at the best possible value. AAKRUTI Interior Designers strives to delight their clients with innovative and exceptional solutions that leave a lasting impact.
3. Aastha Designers (www.aasthadesigners.com)
Back in 2003, the term "Aastha" was born from the collaboration of two passionate and dedicated individuals who shared a common dream. Their vision was to enhance functionality and create more comfortable environments, ultimately making the world a better place. They aimed to achieve this by crafting unique objects that are not only visually stunning but also hold the highest standards of quality.
Today, Aastha offers comprehensive services in interior design and architecture, specializing in residential and retail designs, exhibition and small-scale projects, adaptive reuse and conversion, as well as refurbishment and restoration. Their portfolio encompasses a diverse range of projects aimed at transforming spaces into remarkable and purposeful creations.
4. Apikore (www.apikore.com)
Apikore has a proud list of clients like MHRA, USFDA, GMP, CGMP, and WHO who received services in Architecture & Engineering, Pharmaceutical Manufacturing Facility, and Procurement and Construction (EPC). Apikore is the best interior designer in Ahmedabad with long-term loyal relationships with its clients and has managed to establish a valuable customer base since its conception. Apart from EPC, they are also associated with state-of-the-art manufacturing facilities of coating materials for tablets such as aqueous, enteric, and film.
5. Archana Shah & Associates (www.archanashah.com)

Archana & Amit Shah, a renowned designer couple, have crafted a distinctive design style that embodies beauty, elegance, and exuberance. With a shared passion for design, their journey in the field of Interior Architecture spans over two decades. Their projects are a delightful fusion of old-world charm in a modern setting, showcasing their ability to recreate captivating spaces.
From restoring heritage structures to venturing beyond borders, they have designed artistic and luxurious homes, chic office spaces, bespoke design studios, and even quirky food joints. Natural light dances through the spaces they create, while lush greens find their way in, infusing a touch of splendor and style in their most authentic form.
An essential aspect of Archana & Amit Shah's design philosophy is their advocacy for traditional artisans' craftsmanship. They recognize the importance of preserving and honoring the skills of skilled artisans, showcasing their craftsmanship within their projects.
6. Arcqub Design Studio (www.arcqub.com)
Arcqub Design Studio, a renowned architecture, and interior design firm located in Ahmedabad, Gujarat, was founded by Raj and Charmi in 2015. At ARCQUB, their philosophy revolves around creating designs that are not just mere solutions but holistic experiences.
With a diverse portfolio, the firm showcases its expertise in various domains, including residential and commercial architecture, interior design, housing projects, corporate offices, retail spaces, hospitality establishments, industrial parks, and much more. They have established themselves as a leading interior designer in Ahmedabad, with a focus on delivering outstanding results.
7. Avasiti Design (www.avasiti.in)
Avasiti, an esteemed design practice led by experienced Architects, embodies the essence of post-modern architecture with a minimalist twist. As an interior designer in Ahmedabad, Avasiti embraces the art of pushing boundaries and exploring fresh design ideas and concepts.
Alongside their innovative approach, the practice maintains a solid foundation of services and infrastructure. Avasiti offers comprehensive expertise in Architecture, Interiors, and Project Management, ensuring a holistic approach to creating remarkable spaces.
8. Centaurus Designs (www.centaurusdesigns.com)
Mrs. Kirti Padia Shanishchara, a visionary among the best interior designer in Ahmedabad, established a unique and prominent interior design company in Ahmedabad in 2009. With her educational background in interior design from MSU, Vadodara, Kirti has turned her passion for creating exquisite spaces into a reality.
They specialize in crafting both residential and commercial spaces. Their top priority is building strong client relationships and delivering the best solutions that align with their preferences, choices, budgets, styles, and requirements. Their comprehensive interior services encompass various aspects such as ceiling design, electrical work, furniture design, material selection, and the presentation of 2D and 3D drawings.
9. Designer's Circle (www.designerscircle.co.in)
Designer's Circle, as an esteemed interior designer in Ahmedabad, demonstrates an unwavering passion for every project, regardless of its size. With an interactive and hands-on approach, they strive to design spaces that enhance their clients' lifestyles, resulting in narratives that embody luxurious living.
Recognizing the growing scarcity of natural surroundings due to deforestation, Designer's Circle acknowledges the significance of landscape architecture too. They utilize technology-aided tools to create pockets of nature within urban areas, thus revitalizing the concrete jungle. They aim to breathe life into these spaces, fostering a harmonious coexistence between buildings and the natural environment.
Designer's Circle's holistic approach, incorporating both interior design and landscape architecture, allows them to shape environments that truly enrich the lives of their clients while addressing the challenges posed by urbanization.
10.High Tieds Interior Decorators (www.hightieds.com)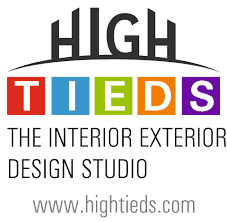 High Tieds is an accomplished independent design consultancy specializing in business and corporate interiors. With years of experience, they have established themselves as experts in creating sophisticated and captivating environments for a diverse range of clients, including the service, retail, commercial, and business process outsourcing sectors.
At High Tieds, they boast a well-balanced team of talented individuals, each specializing in various areas such as project management, financial planning, 3D design modeling, site supervision, and quality assurance. This collaborative approach ensures that every aspect of a project is
If you're seeking exceptional interior design services in Ahmedabad, these top 10 interior designers are undoubtedly the best in the business. Each designer brings their style, expertise, and unique perspective to create spaces that are not only visually stunning but also highly functional.
Whether you're looking to transform your home or enhance your office environment, these talented professionals will turn your dreams into reality. Entrust your project to one of this interior designers in Ahmedabad, and witness the magic they can bring to your spaces.
meticulously addressed and executed to perfection.
Best Interior Designers in Ahmedabad FAQs:
1. What is the package of interior designers in Ahmedabad?
The salary of interior designers in Ahmedabad typically varies from ₹ 0.3 Lakhs to ₹ 6.0 Lakhs, with an average annual salary of ₹ 3.0 Lakhs.
2. How to calculate the cost of interior design?
After determining the overall estimate, your interior design fees will be calculated as a percentage of the estimate and added to the project cost. To illustrate, you would include an additional 30-45% of the project cost to account for your interior design fees.
3. Is interior design expensive?
Interior designers typically bill their clients based on an hourly rate, which can range from $50 to $500, depending on their level of expertise. On average, you can anticipate paying between $100 to $200 per hour, resulting in an estimated design fee of around $5,200. It's important to note that this amount does not include the expenses for furniture or other additional costs.