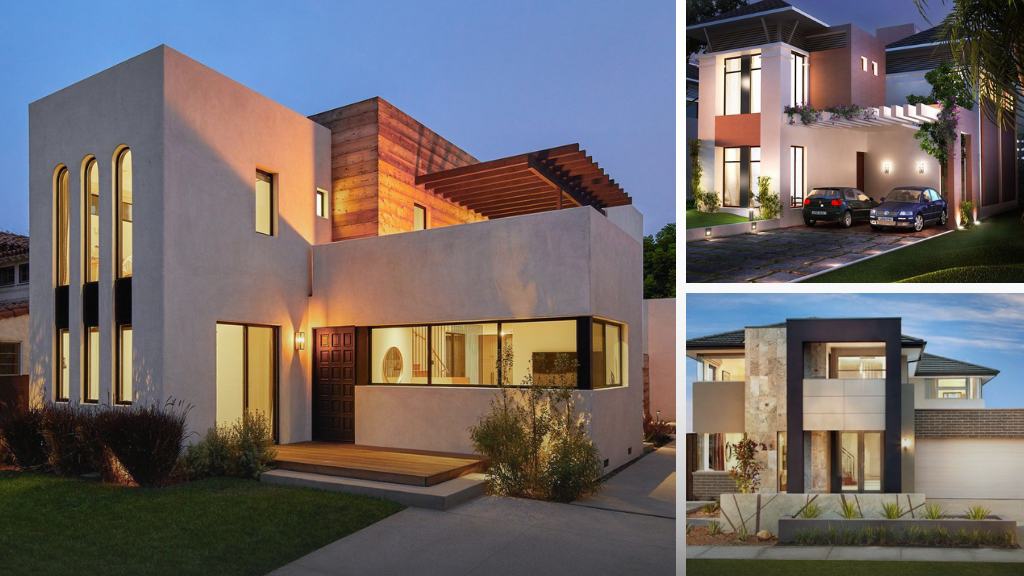 New apartments are the constant need of a mid-twenties person. They are in search of a habitual flux that screams settled style and comfort. This is when most people get their dream homes and the best house design ideas. The newfound sense of taste in living space needs to be translated into reality.
But how do we go about it? Propertygeek has brought to you the key features of the best house design ideas all interior designers swear by. Read on to uncover them!
Incorporating vintage furniture or decor items into your house can give it a timeless look and is the best house interior design idea. It could be anything you inherited from family, or friends, or even got from your local flea market. Trends are cool but vintage? They are a forever trend.
Invest in decor and furniture made of natural materials such as wood. Splurge on a wooden dining table, a marble side table, or a rattan shelf; they stand the test of time and can blend in different spaces.
Select furniture that offers armoires, side tables, storage, or other case pieces so that most closet space is utilised. Or even beautiful baskets could function as storage spaces for important personal items.
Ideally, wall colours must be chosen depending on the amount of light the room receives. Always paint a large piece of paper of your chosen colour so that it doesn't look good on paper but bad on the wall. Get a 24 – 36 inch paper and fix it on the wall you wish to paint. Look at it at different times of the day to make sure it feels good throughout the day with different light settings.
Textures and neutrals always work well in standing the test of time. Do your research well enough and combine neutrals with dark accents to make your space come alive. You could also incorporate colours with accessories and artwork and turn your modern small house design idea into something aesthetically pleasing.
Tip: Want an encompassing mood? Try using a monochromatic palette where even bold colours could look subtle.
Wallpaper is the best way to add patterns and colours in the smallest of spaces to create a visual impact that is not overbearing in a contained space. There are a ton of stick-and-peel options for you to choose from.
Display collections on your walls and your furniture tops but remember not to clutter the space. Add beautiful vintage boxes on your bedside tables to up the glamour of your sleeping space. No matter where you live, you will have walls that need to be filled with art so start collecting early. Art does not have to be expensive and even if it is, invest gradually in artists and their pieces. Visit your nearest screen printers, ceramic studios, and local community art fairs to add to your collection.
Now to Accentuate Your Interiors More
When it comes to mirrors, remember to go big because they can reflect light and expand space. Your small room can now look spacious and can be as effective as a window. Get yourself acquainted with the different types of mirrors, from large full-wall mirrors to sphere-shaped ones that accentuate a wall.
Using the bigger rugs is better as they spill into appropriate places. Skimpy ones may look out of place. If you want you may even cut down the huge rug but cannot stretch a small one. Make sure your rug is huge enough to fit the front legs of the furniture inside it. A medium-sized rug can cover enough of your seating area. Place it near the centre table in your living room to make it the focus of the room.
Lighting is the next best house design idea to be incorporated into big and small houses alike. Plan the purpose of each room and choose lighting that suits the purpose: natural lighting for study rooms and bedrooms, accent lighting for living rooms and kitchens and the like.
Most city dwellers won't have space for an outdoor garden. This drawback can be compensated by adding an open deck to your floor plan. Turn it into a terrace garden, a lounge area, or your reading corner. It can even be a special place for get-togethers and small parties.
Exposed bricks never go out of style and can be the simplest yet one of the best house design ideas in 2022. It's a low-budget idea that involves saving money for labour to cover the bricks.
Granite, travertine, and sandstone are some commonly found stones in Indian houses. They might be expensive but it's worth the elegance they bring into the house design. Some of the best house design ideas can be achieved using stones for walls and floors.
Wood is what we mean when we mention natural materials. Wood is super adaptable and brings a touch of organic beauty to your house making it the best house design idea ever. Indian-style houses have engineered wood, softwood, and hardwood. Elegant wood panels can also be easily polished and painted.
The best house design idea is to not clutter the rooms and make them seem calmer and large. When a room is edited and minimal, it gives it an air of breathability and lightness. Scale is everything- balance furniture sizes from the height of a cabinet to the size of the mirrors and the perfect-sized sofa.
One of the key aspects of the best house design idea is spatial planning: making sure accessories, lighting, rugs, and furniture are on the perfect scale so that you and others can move about the room freely.
Best House Design Ideas FAQs
1. How can I design the best home?
Follow these 6 steps to create the best house design idea:
Create your floor plans
Brief your architect
Choose a style and theme
Match your theme with your lifestyle
Take care of your location
Determine a budget
2. What is the most popular home style?
Here are the best house design ideas that will transform your average living space into your dream home:
Spanish themes
Shingle
Mediterranean
Beach house
Contemporary style
Colonial style
Traditional style
Ranch houses
3. How can I make my house look more beautiful?
These 10 tips will transform your dream home into a blend of aesthetics and beauty:
Make it cosy and welcoming
Carve a special corner for yourself
Let natural light in all the rooms
Display your special items
Add colours that blend in with the theme
Choose calm colours
4. What is the best shape for a house?
The most energy-efficient houses are dome-shaped ones with fewer corners. This shape allows the wind to flow seamlessly without any pressure changes. It even helps in maintaining an even temperature.
5. What house style is most popular in 2022?
The best house design ideas in 2022 include
Victorian
Tudor
Saltbox
Ranch
Queen Anne
Pueblo
Prairie
Cape Cod
Craftsman, etc.