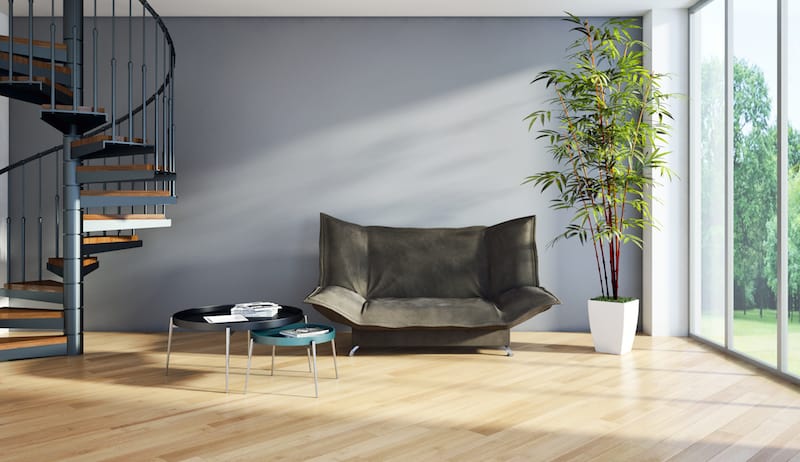 When we talk about flooring, a lot of house owners in India tend to look for the best flooring materials. There is a wide range of flooring alternatives in the market. Some are very popular, while others are less popular. In terms of appearance, cost, long-lasting, and other considerations, each of these choices has its own benefits.
When it comes to designing your living room, the sky's the limit. With 14 of the most popular flooring options to choose from, beautiful polished flooring options, and countless decorating accouterments, creating your dream living space is as easy as opening your web browser and letting your imagination and creative energy run wild.
We'll tell you how to construct the dream living room of your dreams. You have everything you need to start bringing your design concept to life, including an extensive collection of colorfully inspired photos, charts, and graphs that chart the popularity of top design concepts, and many tips and techniques.
Continue reading to explore some of the most popular living room designs and flooring options. Inspiration greets you with decors ranging from a warm and inviting rustic rural vibe to sleekly seductive minimalist design elements. Check out the vibrant, useful, and a wealth of information to assist you in deciding on the best types of flooring material and overall design idea.
Here's a rundown of 14 of the popular flooring options:
14 Best Flooring Materials
The 14 different types of flooring materials for living rooms are described here. We provide an estimate of the cost, as well as the pros and downsides. We also include a link to a photo gallery with samples of living rooms using that floor type.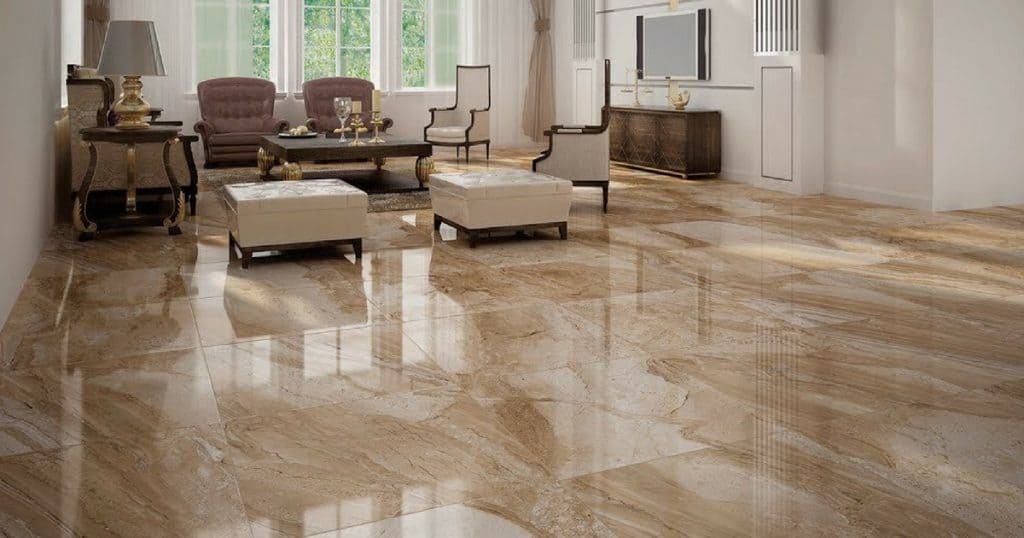 Marble is the most common type of flooring. It occurs naturally and is found in many parts of India. Marble is available in a wide range of colors, such as white, grey, and pink. It is sophisticated and rich in appearance. Although porous in nature, the flooring material can be easily maintained.  It can last a span of 25 years which makes it one of the finest flooring alternatives. Some low-quality stones, on the other hand, tend to yellow over time.
This one is expensive because of its natural occurrence and restricted supply, and so serves as a type of "status symbol" for many Indian homes. Marble flooring is a one-of-a-kind combination of richness and elegance. Marble is a unique and upmarket flooring choice that delivers beautiful aesthetic appeal, timeless appearances, and long-lasting durability thanks to its intrinsically vast presentation of natural whorls, colors, and tone.
2. Vitrified Tile Flooring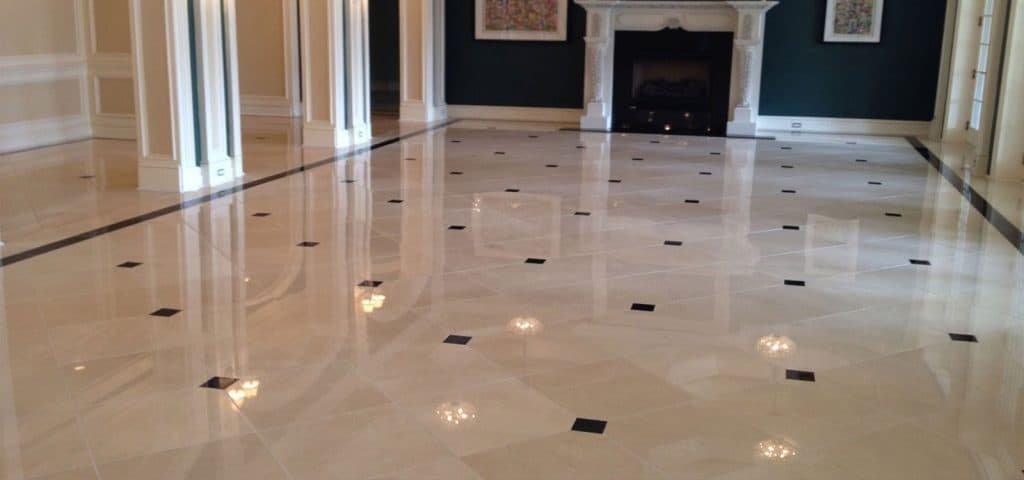 The second type of flooring material is Vitrified tile flooring. Vitrified flooring tiles are made from silica, clay, feldspar, and quartz.  After baking the mixture at a high temperature Vitrified tile is formed. The tiles have a glaze on the surface and they absorb less water and are long-lasting. They are found in a wide range of colors, patterns, textures and prints.
Natural materials such as bamboo, marble, and even wood are also used to make Vitrified tiles. Vitrified tiles come in a variety of surfaces, including matte, glossy, and skid proof. These tiles are cost-effective alternatives for both interior and outdoor use.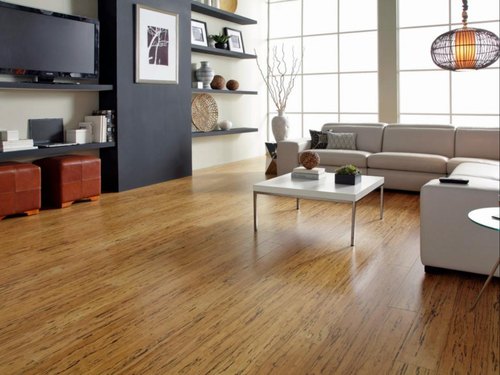 Another option for flooring material is Vinyl flooring, for those who wish to achieve beauty at less price. Vinyl is one of the cheapest flooring options in India. There are patterns with some stunning finishes. These types of flooring materials are stain proof and waterproof, plus they are long-lasting. But, to stop scratches on the floor extra care should be taken.
Vinyl flooring has a long list of advantages. It's kid-friendly and easy on the feet of older folks, and it's low-maintenance, water-resistant, and scratch-resistant. Vinyl flooring is not only durable enough to withstand heavy foot traffic, but it is also incredibly easy to maintain and clean. A moist mop or cloth is all that is needed to clear dirt and dust, and an entire floor may be cleaned in minutes.
This is the best solution for anyone looking for a material that gives an appearance like oak and stone. Vinyl flooring is more prone to get yellowish when it comes in contact with rubber for a long time. Vinyl has been hailed as the low-cost flooring material of choice for households for decades, and it has survived the test of time in terms of popularity and widespread use.
A vinyl floor, when laid properly, may survive for decades. Vinyl flooring may be replaced for as little as $.50 per square foot, making it a highly cost-effective option. Installing a vinyl floor is a do-it-yourself project that homeowners may complete without the assistance of a contractor or expert. Vinyl flooring is now available in replicated finishes that provide luxurious appearances at accessible rates, thanks to current technological advancements. Wood plank-style flooring and imitated ceramic tile flooring are both inexpensive vinyl choices that can completely transform the look and feel of your living area.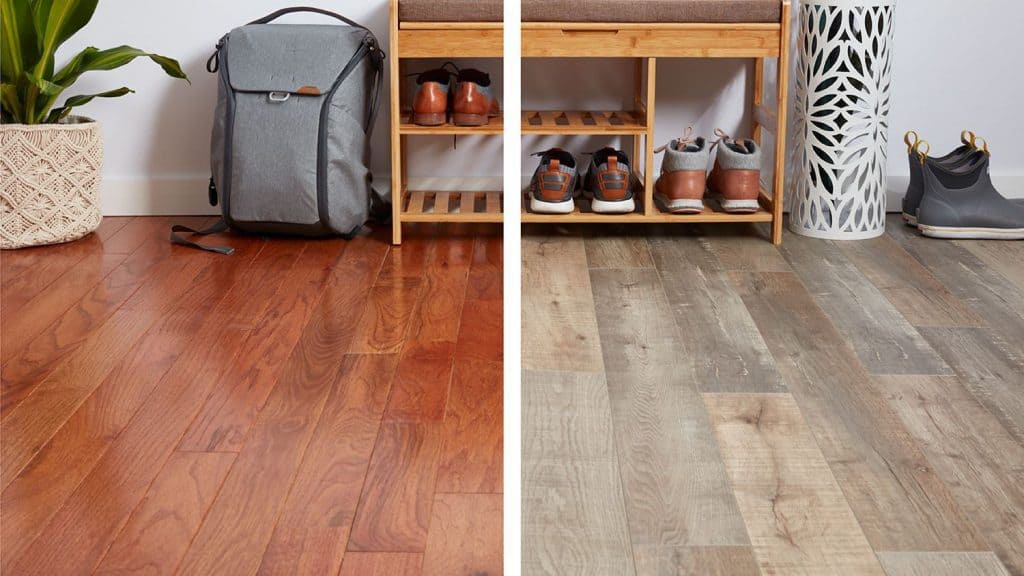 Hardwood flooring is available in parquet, strips, and planks.  Although the maintenance of this flooring is high, it is most preferred. If maintained properly, this flooring may have long durability. Hardwood floors are available in a range of natural colors, like cherry and walnut.  It may be used to match several types of decorative styles. Even though hardwood flooring is more costly than other flooring materials, It is still a preferred choice in terms of aesthetics. Creaks, Noises, and squeaks may happen due to regular usage.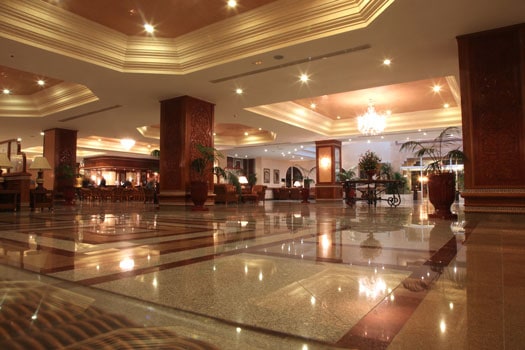 Granite is stone that occurs naturally. It is available in a wide range of colors in India and can add a touch of elegance to any decor. Granite can be maintained easily because it is highly stain-resistant and durable. All it needs is scratch protection. Granite is cooler for the most part of the year, and that makes it a suitable choice among the flooring materials available.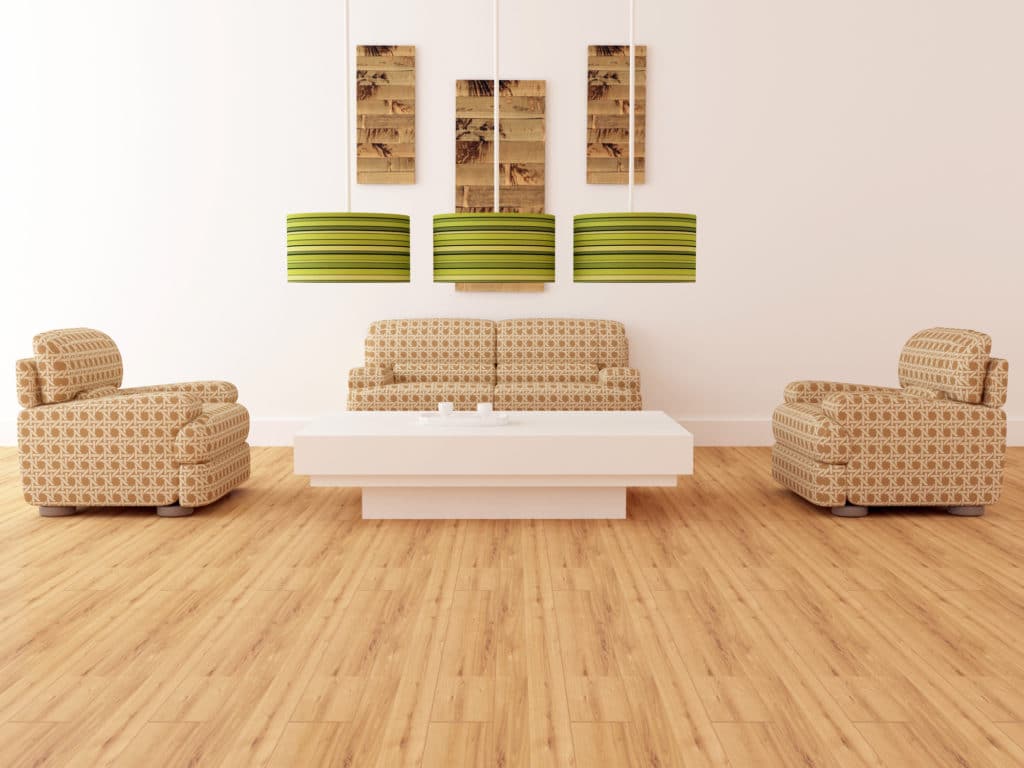 Bamboo is a naturally occurring material that may be used to create flooring that looks similar to hardwood. Bamboo flooring is easy to care for since it is water and stain-resistant, and it may add a classy touch to your home design. Scratches, which inevitably appear on bamboo flooring, are the one thing that may detract from its ultra-chic appearance. Bamboo planks can plump up in humid weather, therefore it's preferable to utilize them in relatively dry conditions.
Bamboo flooring is an environmentally beneficial option because of its durability, wide availability, and reputation as a fast regenerating resource. Bamboo flooring of high grade is said to be as durable as hardwood flooring. Bamboo is a beautiful compliment to any modern or contemporary living area, and it instantly elevates the atmosphere.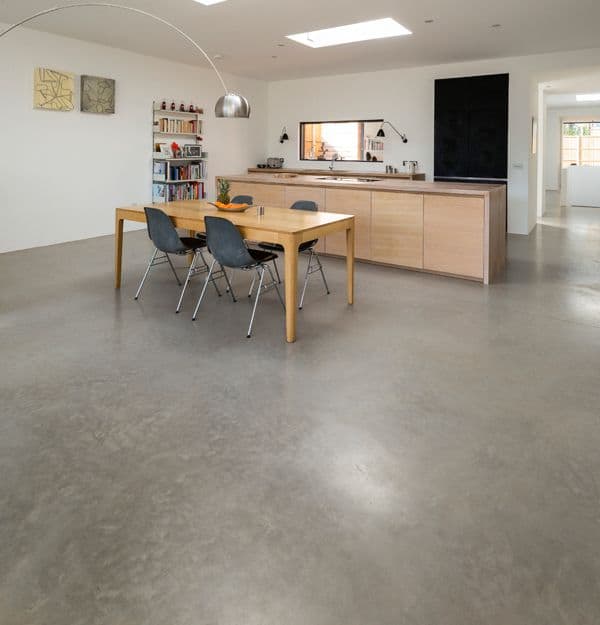 Concrete is a man-made substance made up of cement, pebbles, granite fragments, and other elements. Concrete flooring is one of the most durable and long-lasting types of flooring. Concrete flooring is extremely damage-resistant, with the exception of slight chipping and scratching due to wear and tear. On the other side, moisture can produce fractures and craters on this floor.
Concrete flooring is now available in a variety of colors and patterns in Indian houses. When compared to other flooring materials, concrete flooring provides unrivaled durability and usefulness. Concrete flooring just has to be sealed once a year and requires very little care. Concrete comes in a variety of colors and textures and provides a flat surface that may be covered with your favorite rugs and comfortable carpets for unparalleled adaptability and creative possibilities.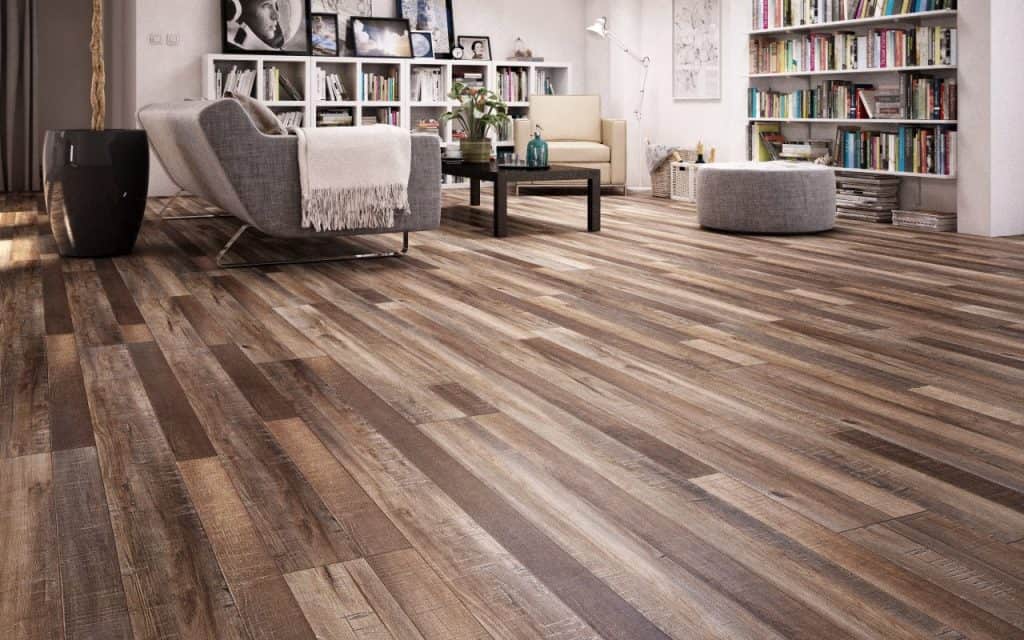 The sheer endurance and sturdiness of laminate flooring are gaining favor in India. Installation of laminate flooring is fairly simple and is stain and water-resistant. However, because it is not possible to re-polish or re-do, the only possible solution is complete replacement. It is an excellent choice for many décor types in Indian homes because of the variety of patterns and finishes available. If you're purchasing laminate flooring ask for the 'slip-resistant type.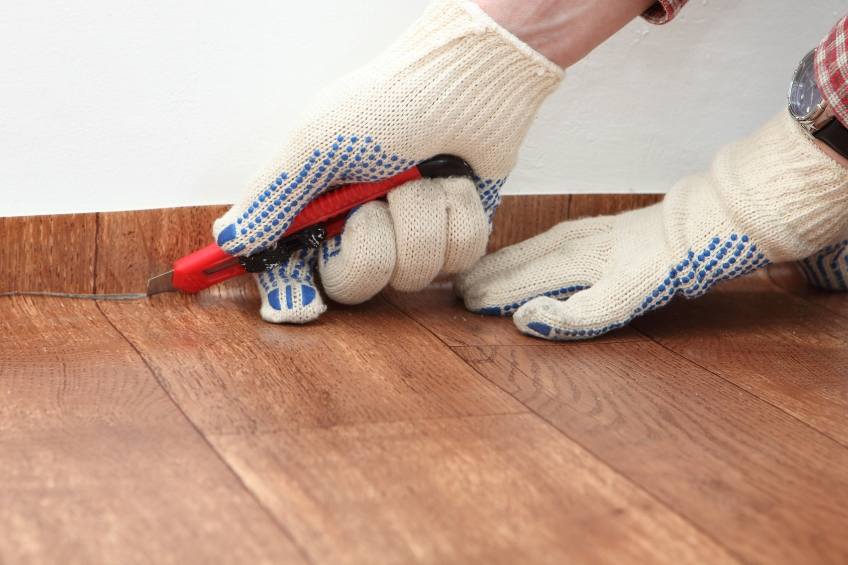 Linoleum is a mixture of cork, linseed oil, resin, and dust. It is the most sought after flooring option in India since it's both inexpensive and adapts with design. However the smooth surface can get scratches and dents if not used properly. As a result, this type of flooring material should be used in those parts of the home where there is less traffic.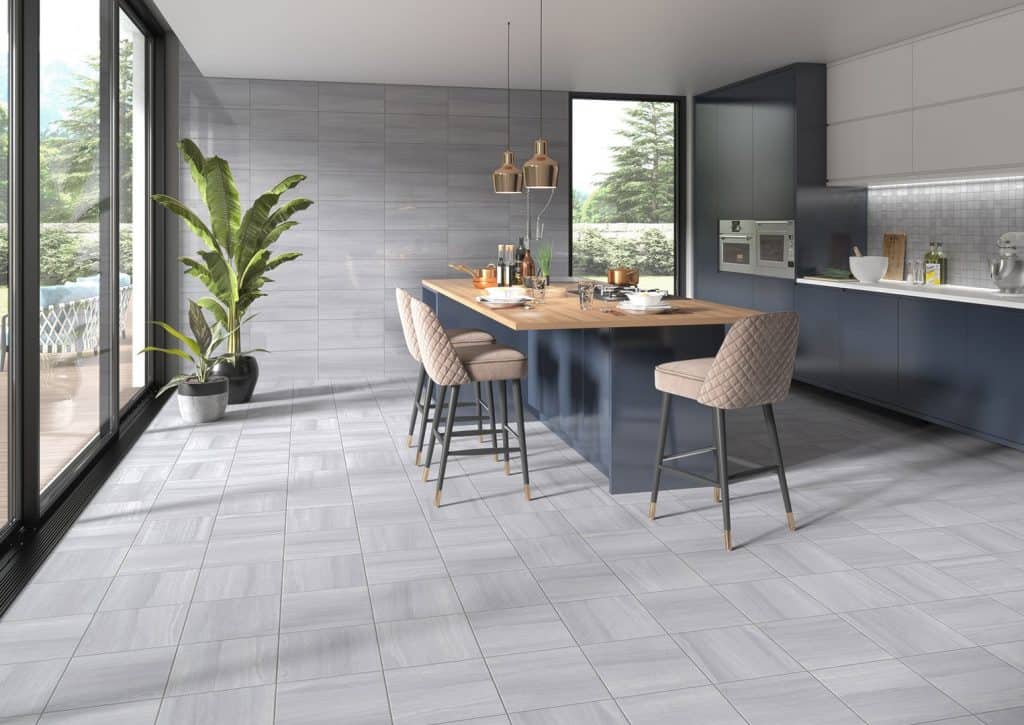 Ceramic tile flooring is an excellent choice for people seeking water and stain resistance. Ceramic tile is made of a tough substance that can endure years of wear and tear.
Ceramic tile is available in two types: glazed and unglazed. Ceramic tile, when coated with a protective glaze, becomes very resistant to stains and water damage, and can withstand high-humidity environments.
Ceramic tile flooring is easy to maintain and is ideal for allergy sufferers. Tile flooring is smooth and takes only a wipe to remove dust and grime, unlike carpet fibers, which can retain allergies.
11. Painted wood flooring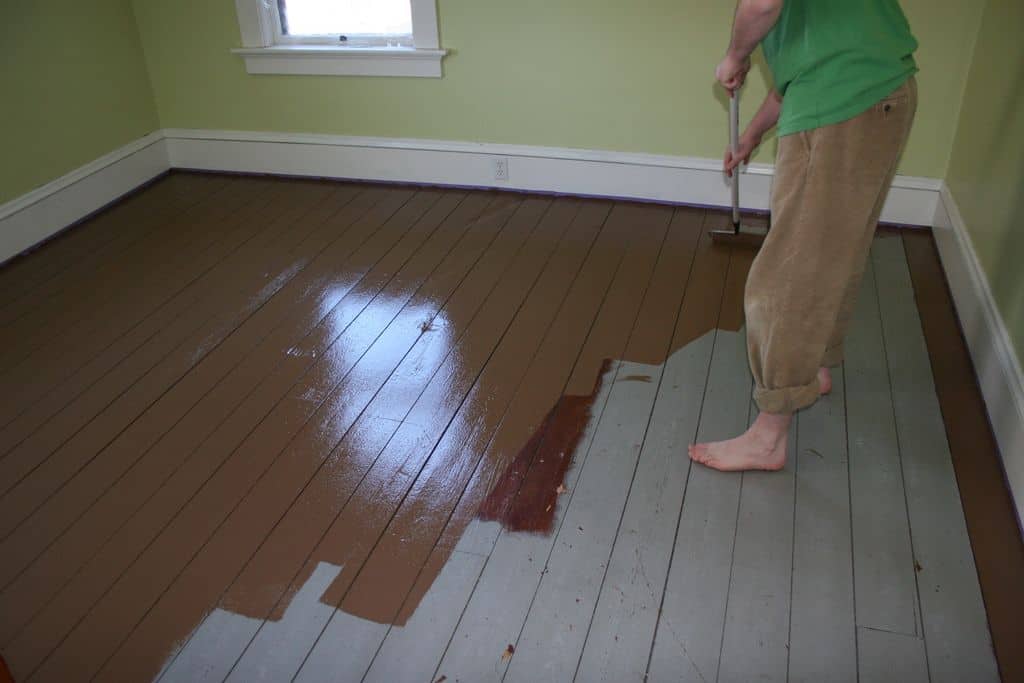 Painted wood floors are an inventive and creative method to bring vibrant appeal and vivid hues to boring or drab floors. Refinishing a hardwood floor is often too expensive for homeowners. A painted wood floor gives any floor an instant makeover and improves the overall feel of the house.
In an eclectic living room plan, a clean white may provide an upmarket and sophisticated appeal; while a boldly daring hue can add punch. With a little money and a lot of creative energy, stencils, contrasting paint colors, and geometric design elements can change a floor from drab to fantastic.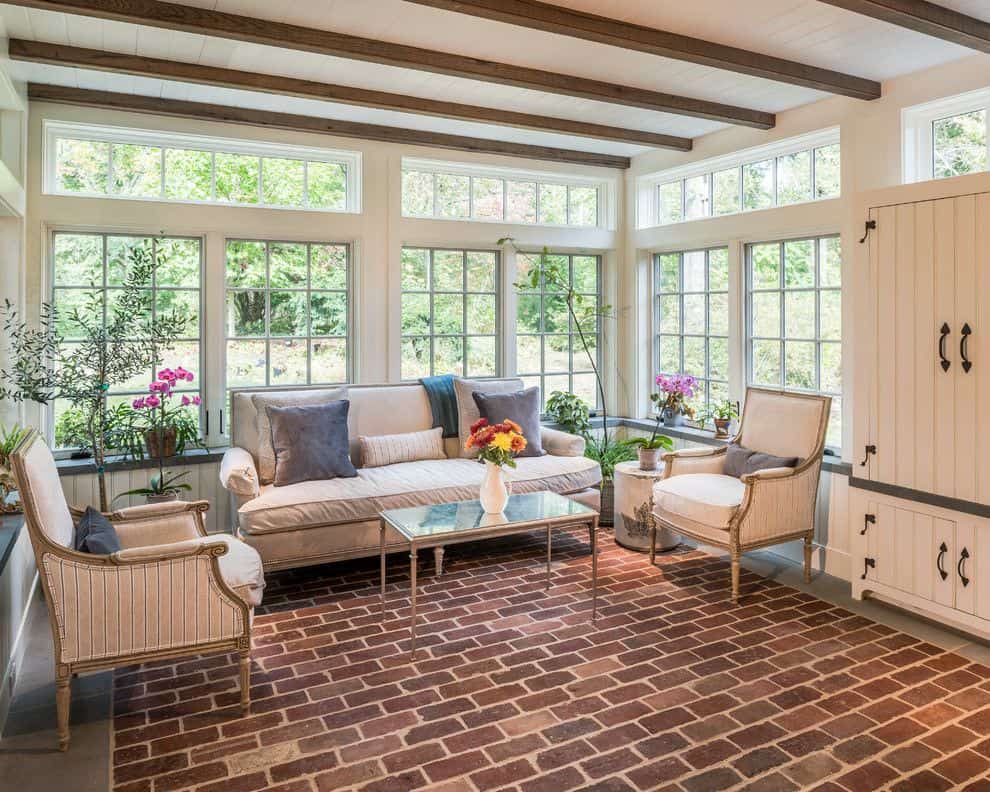 It is commonly used in most regions of India due to its economic efficiency. Bricks are easy to clean and are known for their exceptional strength, fire resistance, and long durability. Bricks, on the other hand, are porous and readily chipped. Brick flooring is aesthetically adaptable and may be set out in a variety of designs, including staggered, basketweave, and other combinations.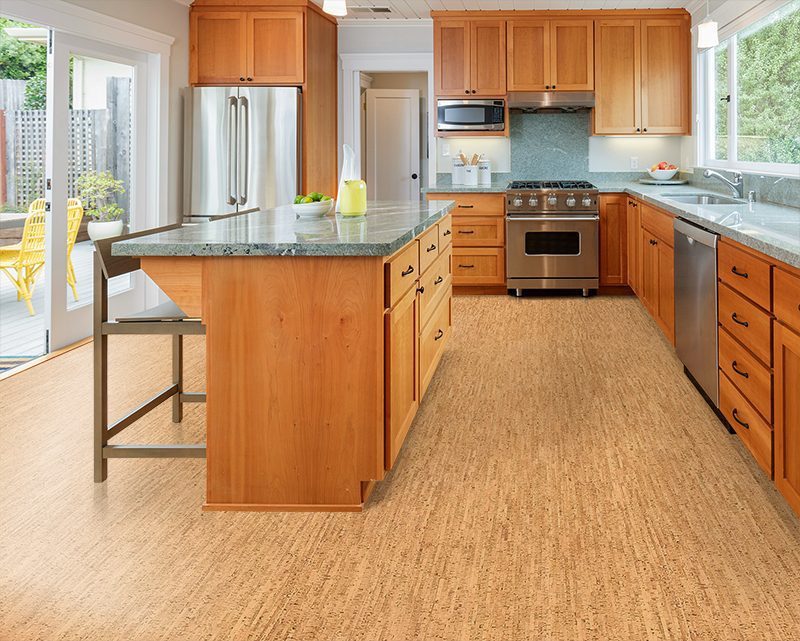 Cork flooring is a type of flooring that is built from cork oak tree bark. It is a natural, sustainable, and eco-friendly flooring option that is known for its softness, warmth, and comfort underfoot. Cork flooring is also durable, easy to maintain, and resistant to moisture and insects.
It is available in a variety of colors, patterns, and styles, and can be used in a range of settings, from residential to commercial spaces. It is a popular choice for bedrooms, living rooms, and other areas where comfort and noise reduction are important. One of the main benefits of cork flooring is its ability to bounce back after being walked on, making it a more comfortable and forgiving flooring option than some others.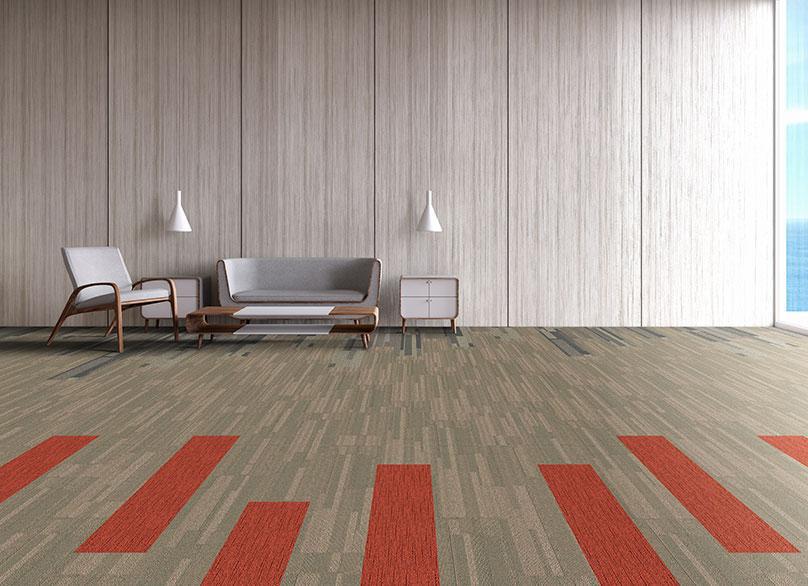 Carpet flooring is a type of floor covering made from soft, flexible fibers that are typically made of wool, nylon, or synthetic materials. It is a popular choice for homes and businesses because it is comfortable, warm, and available in a wide range of colors and patterns.
Carpet is often used in bedrooms, living rooms, and other areas where a soft, cozy feel is desired. It is also a good choice for areas with children or elderly individuals, as it provides a cushioning effect that can reduce the impact of falls. One of the main benefits of carpet is its ability to reduce noise and improve the acoustics of a room.
When it comes to updating your house, you aren't restricted to the many types of flooring materials listed above. Keep in mind that the ideal flooring materials for your home are determined by your lifestyle and financial constraints. We have a large range of flooring materials to choose from, including on-trend, water-resistant, and easy-to-clean alternatives.
Best Flooring Materials FAQs :
1. What is the most popular type of flooring ?
Ans: Vinyl is one of the most popular flooring options on the market today, especially for high-traffic rooms or places exposed to heavy wetness, due to its cost-effective price, durability, and simplicity of upkeep.
2. What is the longest lasting flooring ?
Ans: Ceramic and Porcelain floorings are among the most durable and low-maintenance flooring options available. This type of flooring is also moisture proof, which makes it an ideal for places like the bathroom, kitchen, and washing rooms where spills are prevalent.
3. What is the most popular floor color ?
Ans: Gray flooring, particularly grey wood, has exploded in popularity over the last decade, fast becoming the most popular trend in not just flooring but also residences. Gray flooring not only appears sleek and fashionable but also sets the tone for a cool, contemporary house.
4. What color floors never go out of style?
Ans: The contrast between white and black is ideal for whatever you use it for. The two colors compliment each other wonderfully while also drawing clear lines between them. As a result, black and white have long been popular choices for flooring patterns.
5. Which flooring option can cost the most ?
Ans: Carpet is a popular carpet choice among homes, particularly in bedrooms. It's available in a wide range of colors, materials, and textures. Carpet technology has progressed over time, and today's carpets are stain-resistant. It's also the most affordable flooring option available.