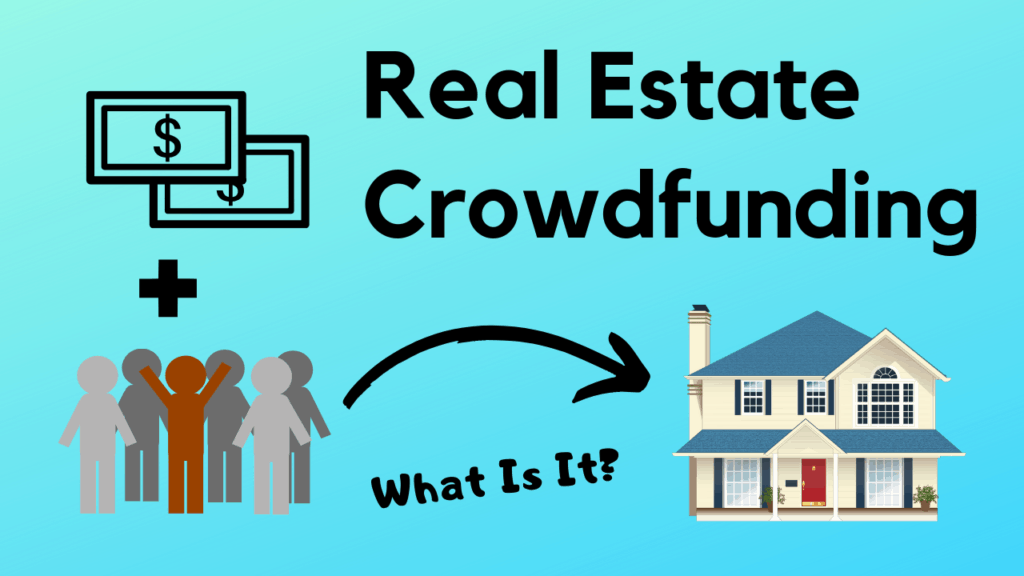 In simple terms, real estate crowdfunding is a financial model for developers as it enables them to raise capital via connecting with a pool of interested investors who'd like to invest in real estate. However, if you are not quite sure of crowdfunding real estate investments, their functions, the types, and how is investing in real estate through crowdfunding helpful? We recommend you to head over to the article below as we have curated everything and more about crowdfunding!
Given the present times, crowdfunding real estate investment has happened to grab a lot many eyeballs, gaining popularity, especially amongst real estate developers and investors. We're sure you must have heard about people donating money now and then in order to make a difference or help someone in need, this could include people who have the ability to invest money for a cause like towards the medical care of a person who isn't able to pay for themselves, or for the construction of a charity hospital. These causes are generally made known through the various social media platforms for investors to support a cause monetarily. This is made possible by getting people to connect through social media, from around the world and make crowdfunding possible. While you may have heard groups like these and/or similar social causes, crowdfunding in real estate also exists.
How?
Real Estate Crowdfunding, India!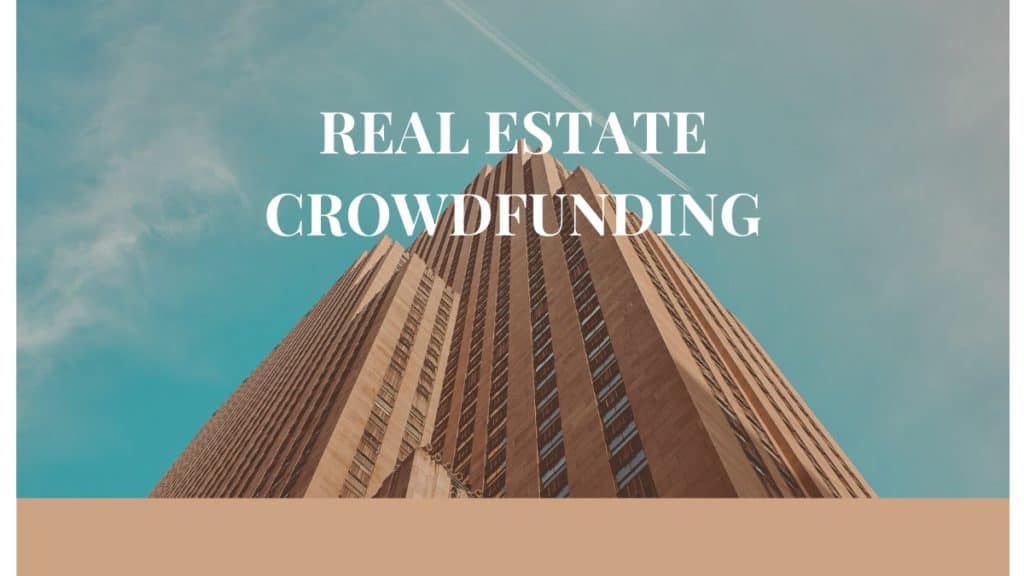 Real estate crowdfunding is no different since it makes sure to help real estate development through the investors in order to attract large amounts of capital, that too with ease and comfort. In return, they become shareholders in the property or the company and are able to raise the capital which would not have been possible, otherwise. Haven pointed out that crowdfunding in Indian real estate isn't quite as mature if compared from the social causes to real estate.
Example of the Crowdfunding:
A developer – Sam, of real estate crowdfunding sees a dilapidated property that is available to grab but has no amenities attached to it. The property has a locational value at Rs 2.5 crores to which the real estate investors make a note of the certain estimates with respect to renovation, development of the amenities, etc.
Sam now estimates that inclusive of the required renovation and development the cost is around Rs 1.5 crores with the market value of Rs 8 crores in over four to five years. So, he now requires Rs 4 crores now. Enter crowdfunding offering an opportunity for real estate investors, keeping in mind that even the developer would prefer investors as compared to bank loans.
Real estate Crowdfunding, India - The Types!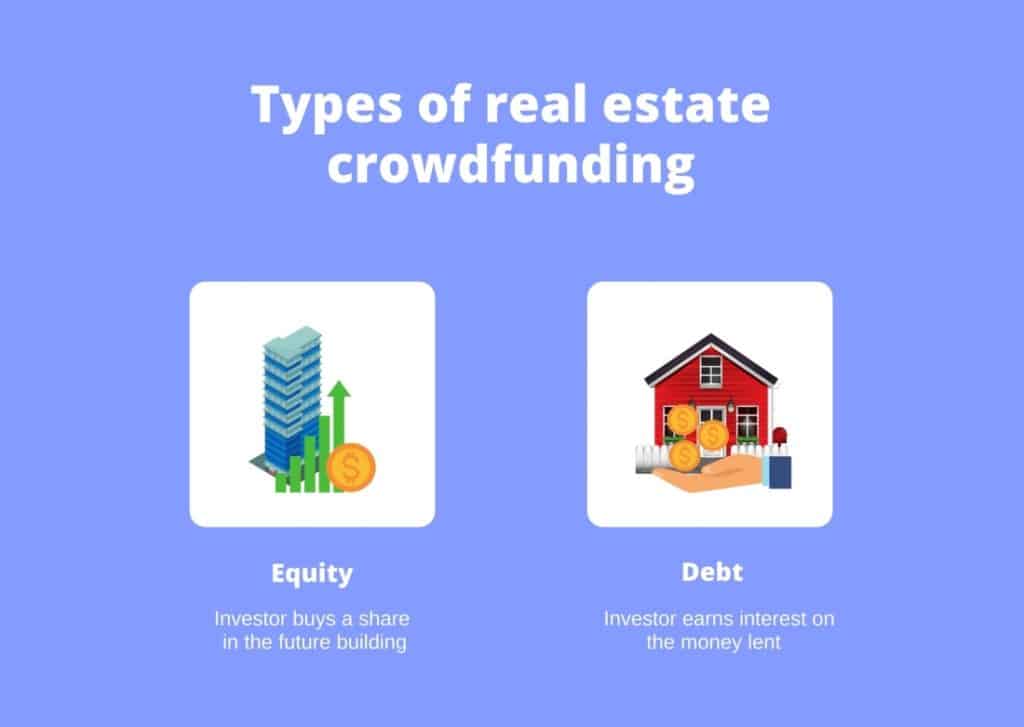 Here are the two different types of crowdfunding available in the real estate business:
1) Equity Crowdfunding in Real Estate-
This is an equity-based model where the real estate investment is made in a small amount that helps the developer to raise the capital. In return, the investor receives a share or a percentage of the rental amount, as and when the property is sold.
2) Debt Crowdfunding in Real Estate-
This is traditional and popular crowdfunding that involves the investors receiving a fixed interest rate. This rate is proportional to the amount invested in the property in the first place.
The Characteristics of Real Estate Crowdfunding!
Listed below are the 5 best characteristics of crowdfunding in real estate:
Illiquid – You cannot sell the property at your own will since it is not entirely yours, keeping in mind the many investors and stakeholders involved.
Projects are of high value – You could choose to invest in a high-token project but with a crowdfunding setup only. Here, you would be required to put in whatever you are able to afford and have the chance to be a part of a much bigger project.
Transparent – As compared to the Real Estate Investment Trusts (REITs), crowdfunding involves a whole lot of managing of assets and books, hence, the set-up is comparatively easier to take care of, making it transparent.
The risk – For those who invest in a developer's project in real estate must understand what they are getting into. Meaning, there are a lot of details available in the public domain, such as the developer's financial health, the track record of development and delivery projects, etc.
Returns – Unlike the social causes of crowdfunding, there are no tangible returns here. Real estate crowdfunding helps with the proportionate returns with a possibility of high returns.
To Conclude: REITs vs Crowdfunding India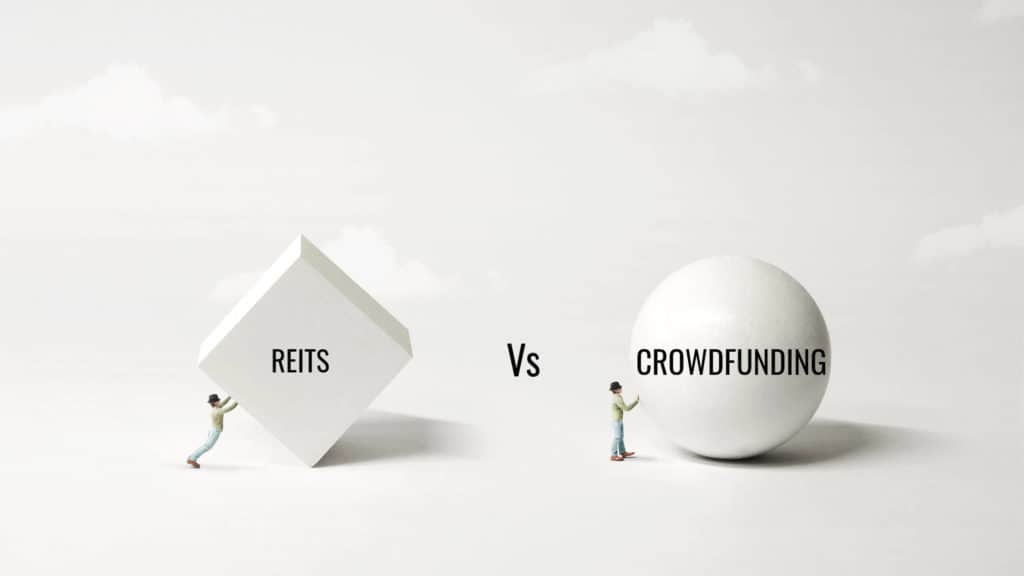 For a better understanding, let's conclude the article with the help of a tabular explanation of the difference between REITs and real estate crowdfunding, India:
| | |
| --- | --- |
| REITs | Crowdfunding |
| Cannot choose the property to invest in | Can choose the property to invest in |
| There is a guaranteed income in the form of dividends | There are low to high returns |
| It involves the cost of maintenance | The investors do not need to pay heed to the maintenance of the property |
| Not quite transparent | Very transparent |
| Has a low-risk investment | Could be risky |
| There are heavy expenses since the investment is high in crowdfunding India | There are lower expenses with no minimum investment amount |
| It isn't recommended for small real estate investors | Needs no credit check |
FAQs: What Is Real Estate Crowdfunding? Let's Find Out!
1) Do REIT shares have higher liquidity as compared to real estate crowdfunding shares ?
Yes! Since the REITs are traded daily on stock exchanges, they can be bought or sold quicker.
2) What is the biggest difference between REITs and crowdfunding ?
The biggest difference between REITs and crowdfunding is that REITs can be managed better by a regulator, while, on the other hand, crowdfunding is within the reach of a lot many big and small investors and could run a risk of poor management.
3) What is the minimum amount required for a real estate investor to invest in crowdfunding, India ?
Given India is not yet quite advanced, the real estate crowdfunding financial model stands at the advantage with no minimum amount, unlike in the case of REITs.

Here's more to look into!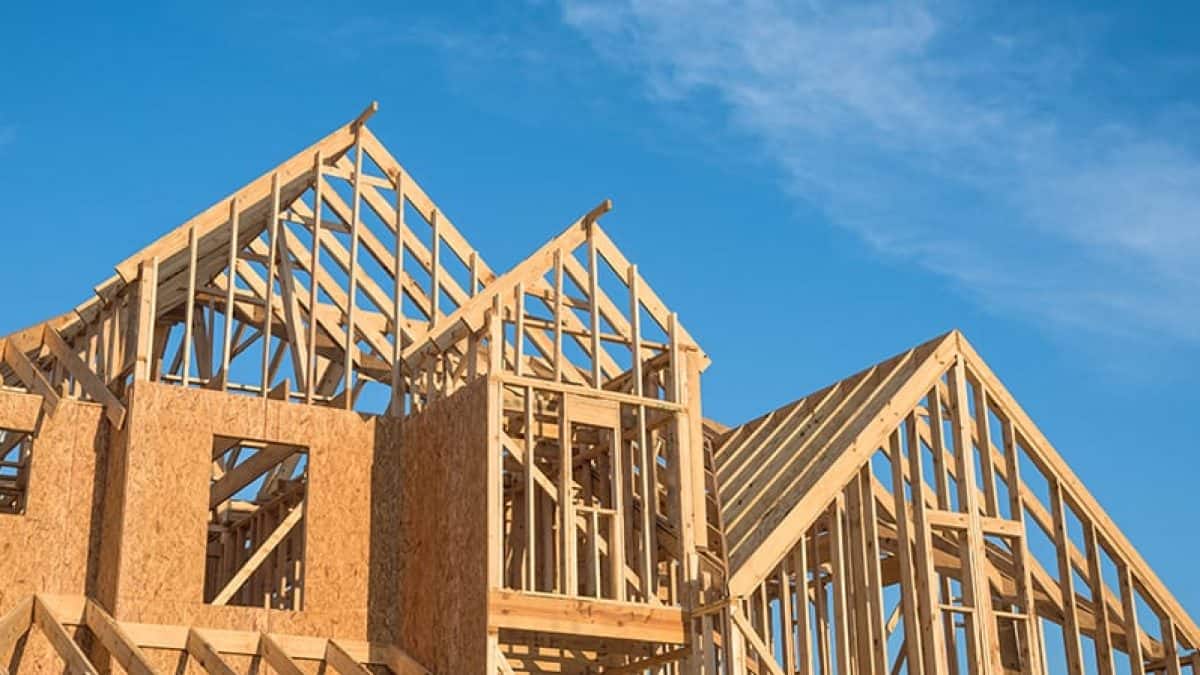 A truss is a structure consisting of various members that have been organized...