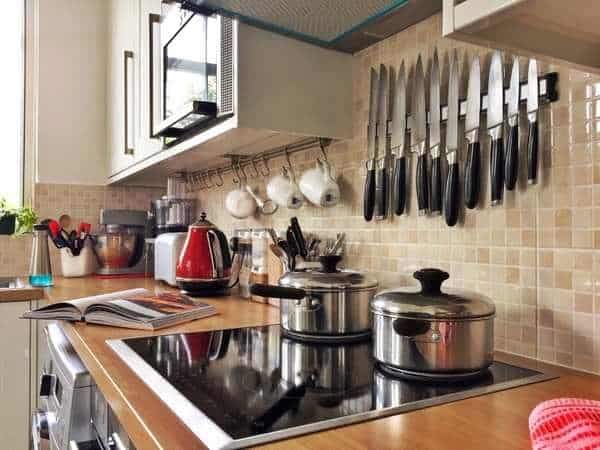 Washers, stove, dryer, toasters, refrigerators, microwave, coffee maker… Phew! The list can go on and on, but are these appliances for home that important?
While for some these are the most important home appliances to have, on the other hand, they might not even excite the others. Nevertheless, with the change in time, most home appliances have had a do-over; with creative designs, smart features, and enhanced creativity.
It doesn't matter if you've just moved into a brand new adobe or are trying to remodel your lovely nest, Propertygeek is here with the top best 46 types of appliances that you'll be able to easily find and use. This list comprises washers that you can control using your smartphone, bladeless fans, donut factories, miniature breweries, smart pans, all-in-one kitchen appliances, etc.
So, let's get started;
Top 46 Types of Appliances for Home That You Can Buy in 2022!
Here are our best picks of the best 46 types of home appliances in 2021;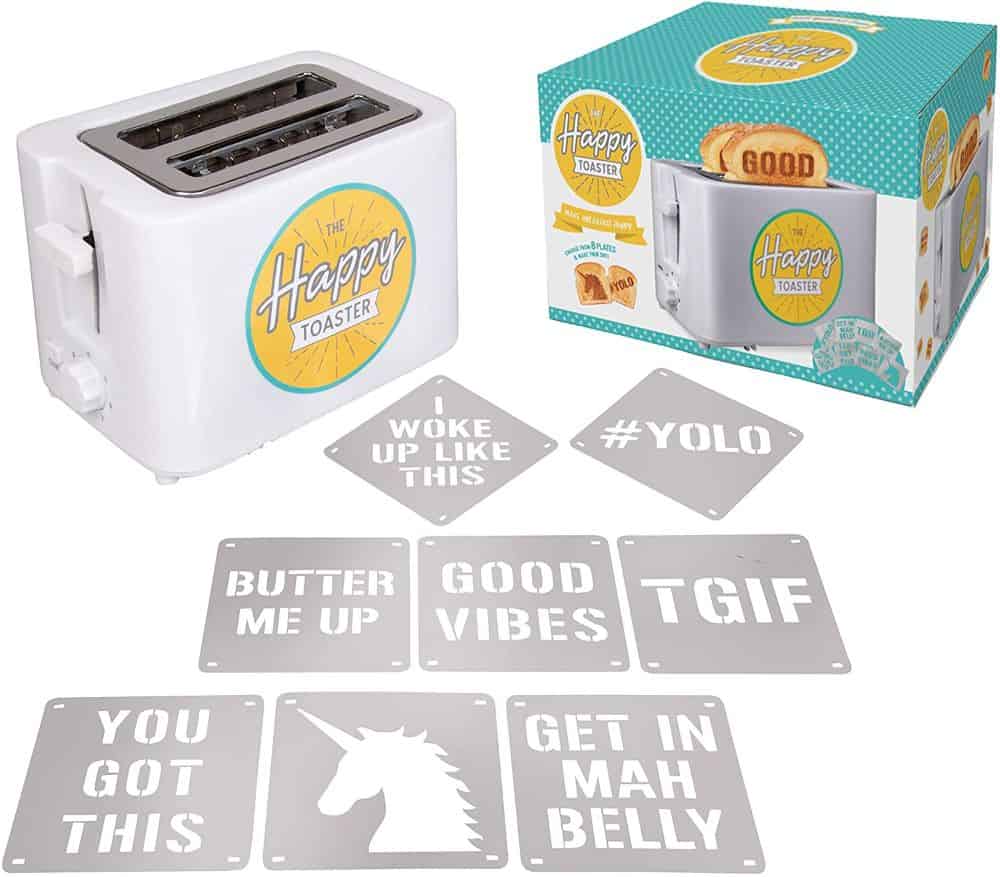 Wish to have a toaster that's truly dedicated to its only job – to toast? Well, this toast is way too serious – it looks just like, toast! It comes with stencil plates that also help you create patterns on the side of lovely toast to help brighten your first meal of the day.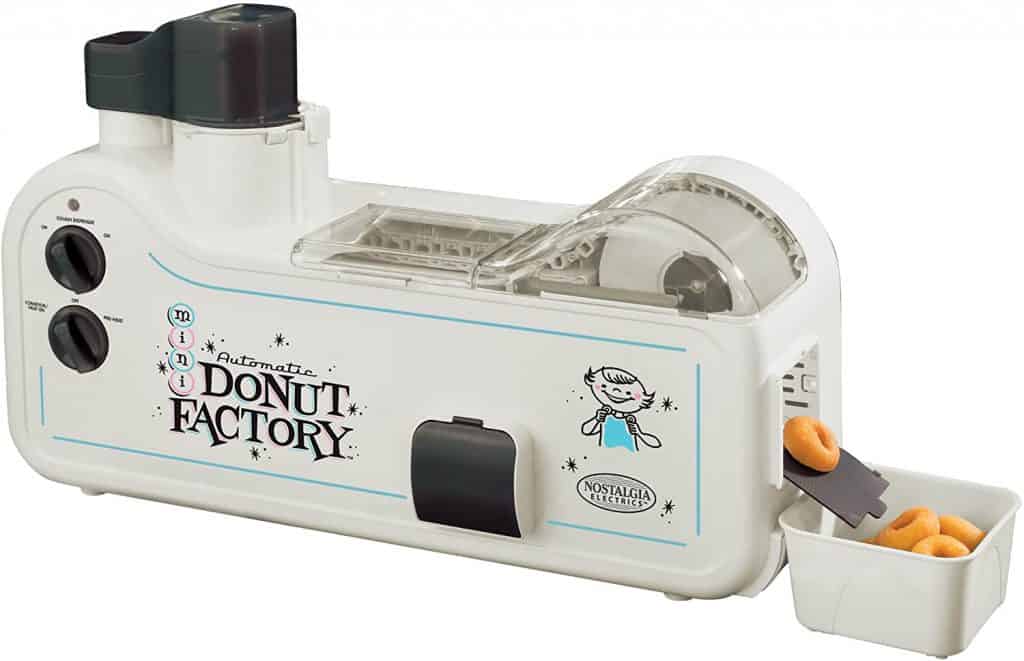 Love donuts? Donut worry, here is your mini-factory that is ready to create tiny donuts in minutes! It churns 30 mini donuts per batch, that you can choose to decorate or just eat as a sweet snack.
3) Automatic Frother For Milk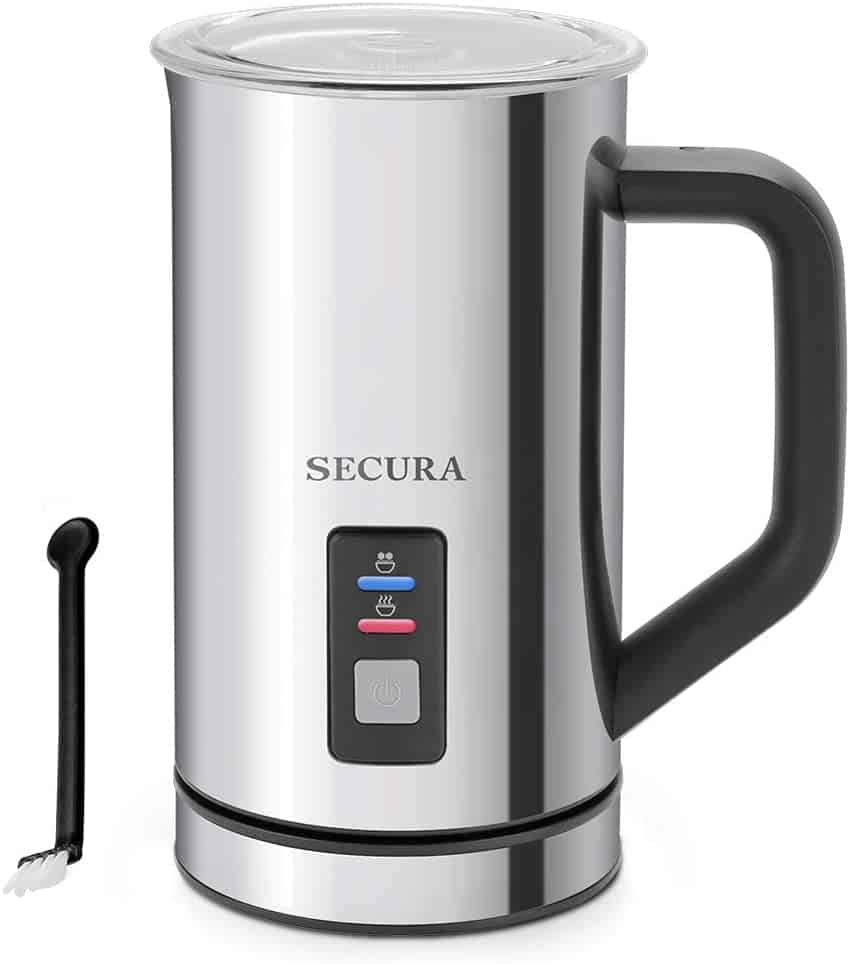 Love your cappuccinos daily but it lacks the cafe-like froth? With this automatic milk frother, make your cappuccinos and lattes filled with froth in the comfort of your home. It creates 8 ounces of warm, cold, or hot froth in a snap.
4) Cuisinart's Oven Central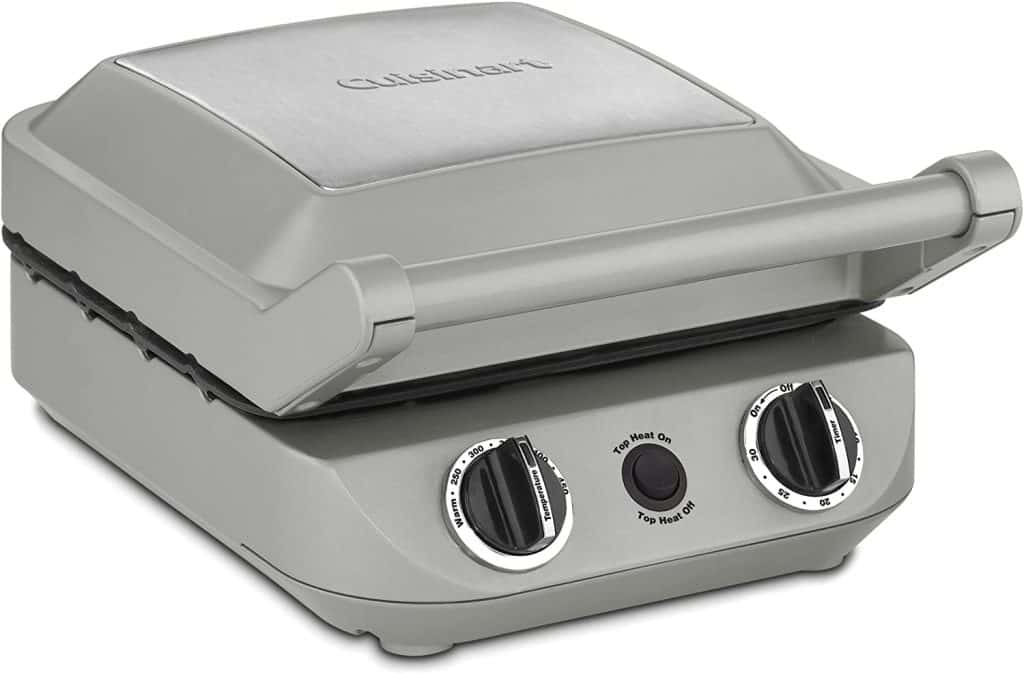 This is an all-in-one cooking appliance that bakes, steams, roasts, and toasts a variety of food. The oven central comes with numerous accessories such as muffin tins, kebabs, roasting racks, with a timer for a hands-free cooking experience.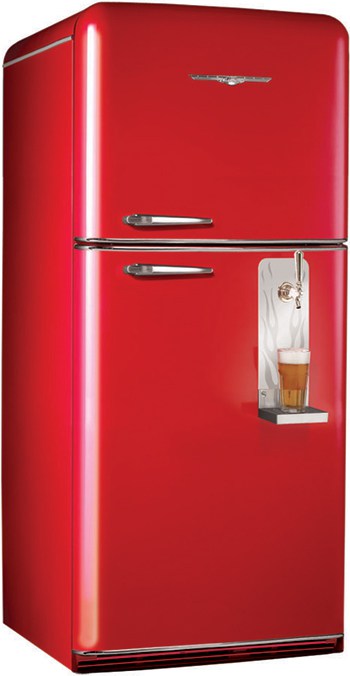 Northstar's Keg fridge allows you to store slim keg and enjoy it from the tap on the refrigerator door. Not only that, but it also has plenty of room to also store food and of course, extra beer in case the keg runs out.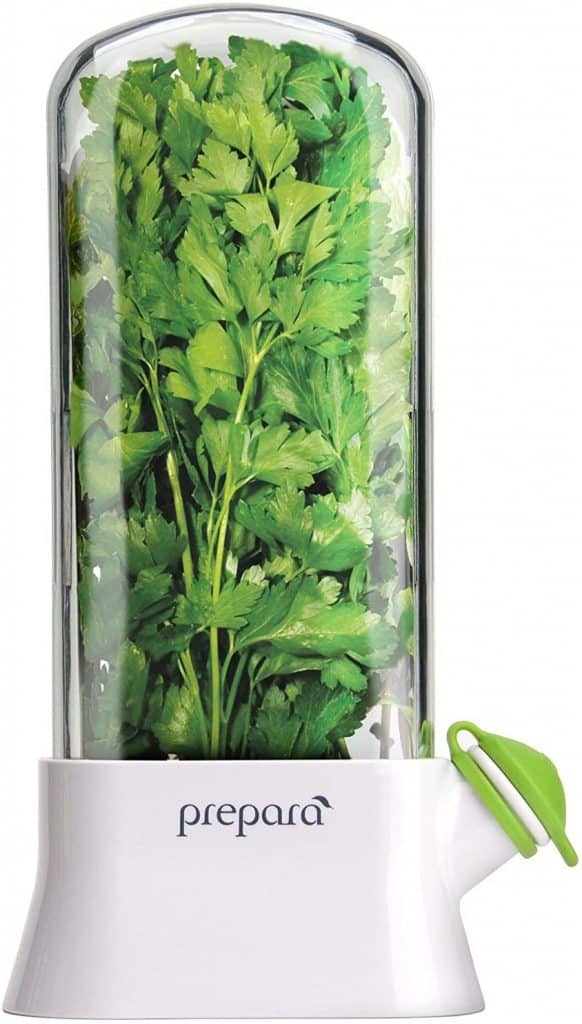 Using herbs while cooking is a great way to help enhance the flavor of any dish. The herb saver helps you to keep the herbs nice, fresh, and flavorful for up to three weeks. It's a win-win, especially for those without a kitchen garden!
7) Hide a Power Outlet Station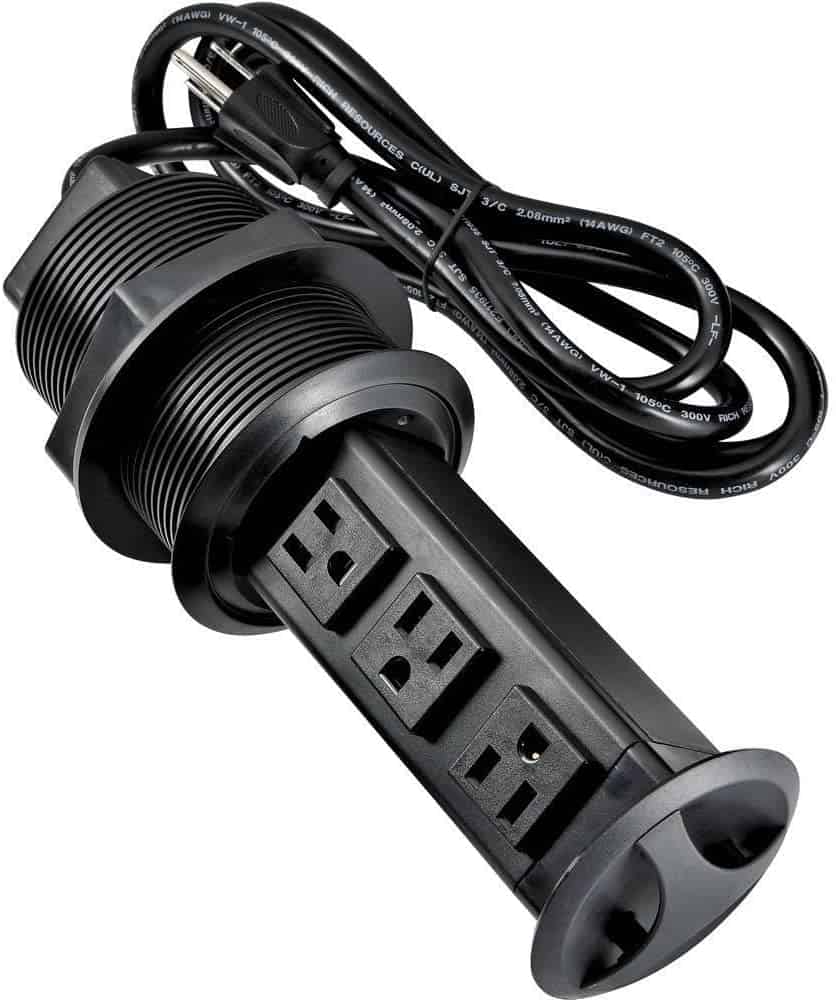 Outlet strips can get in the way when it comes to the counter or tabletop workspace. Therefore, this Hide a Power outlet station pulls from beneath the countertop and hides away for more open space when not in need.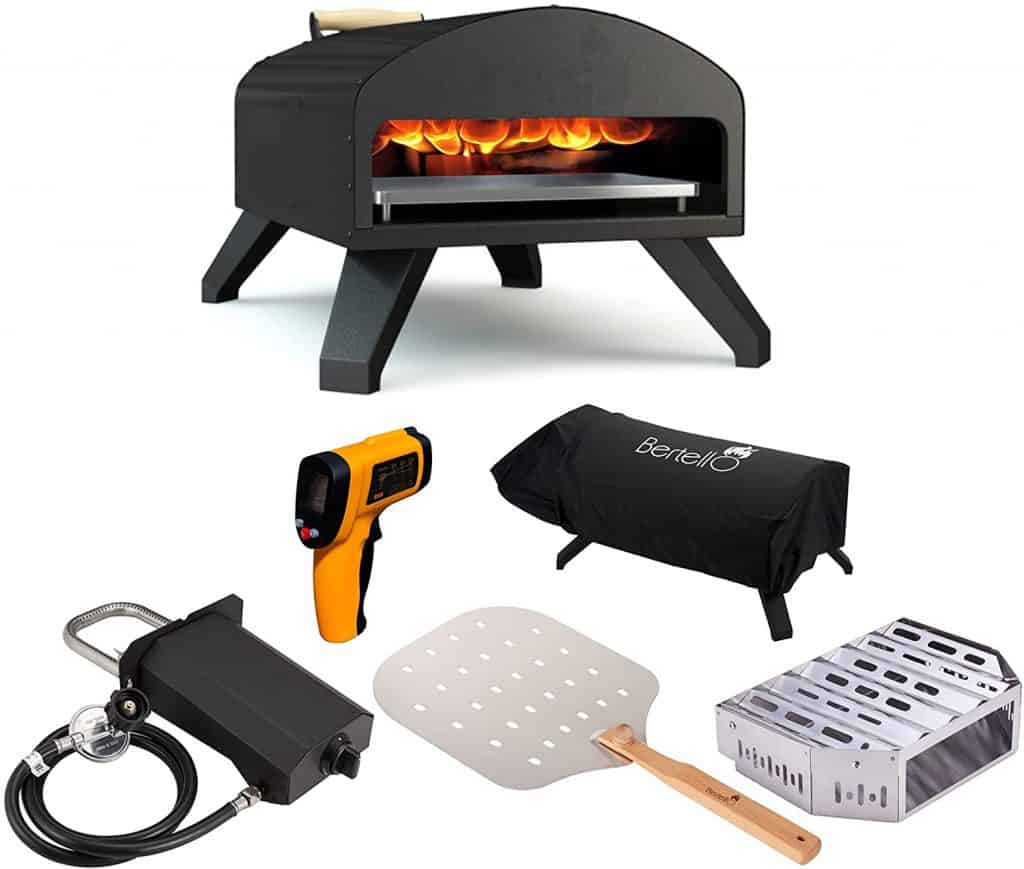 This wood-fired outdoor oven adds flavor to your dishes to a whole new level. Bake pizzas, meat, vegetables, and much more and savor your taste buds. It comes with a thermometer and a built-in timer to let you know when your food is ready.
9) Wood Burning Oven and Stove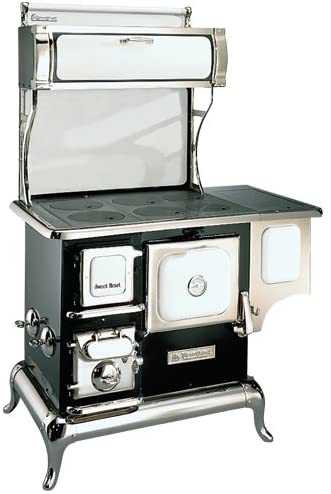 With this wood-burning oven and stove, get the wood-burning cooking process indoors as an oven or cooktop, using the heat of wood.
10) Meneghini Three Door Fridge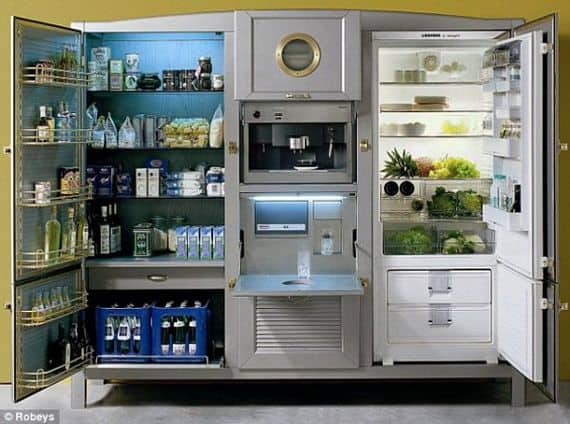 This is a deluxe fridge that features a storage area, a pantry, and also has space for a coffee maker, ice maker, and oven. Since it's made using wood, it can easily camouflage with the other furniture in and around the area.
Create your personal-sized pie using a Breville pie maker. It can prepare up to four individually sized pies with sealed edges at one go. It also comes with a 'ready' light that lets you know when the pie is ready and you can dig in!
12) Breakfast Station 3 in 1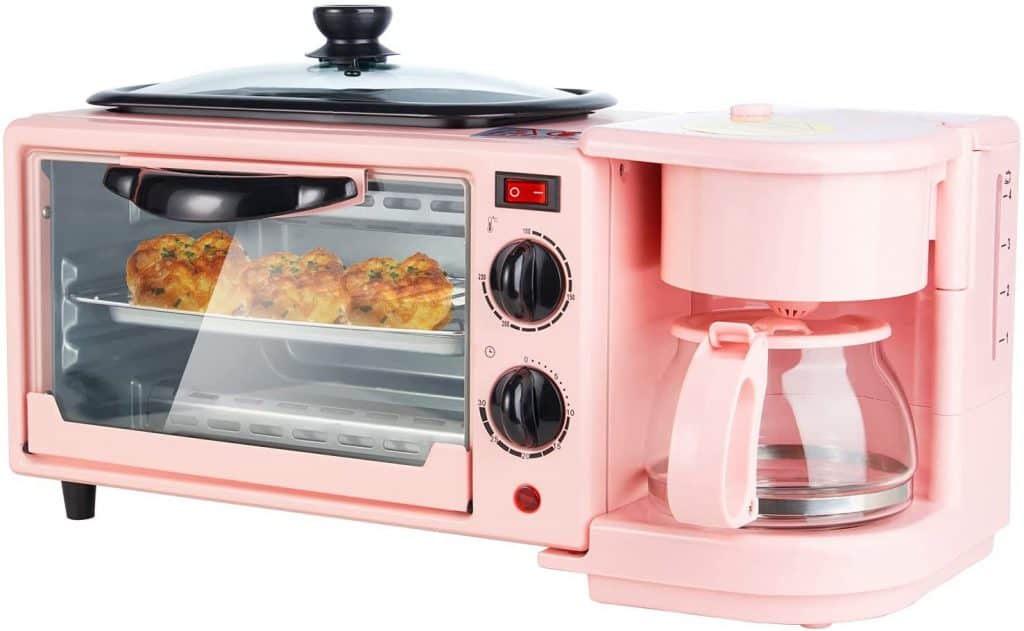 Does your morning breakfast require you to juggle a lot with the equipment? With this breakfast station, you are sorted as it allows you to do everything in one spot! Make your toast, coffee, eggs, meat, and anything that you desire on the griddle, all at much more ease.
13) Under Cover Refrigerator Drawers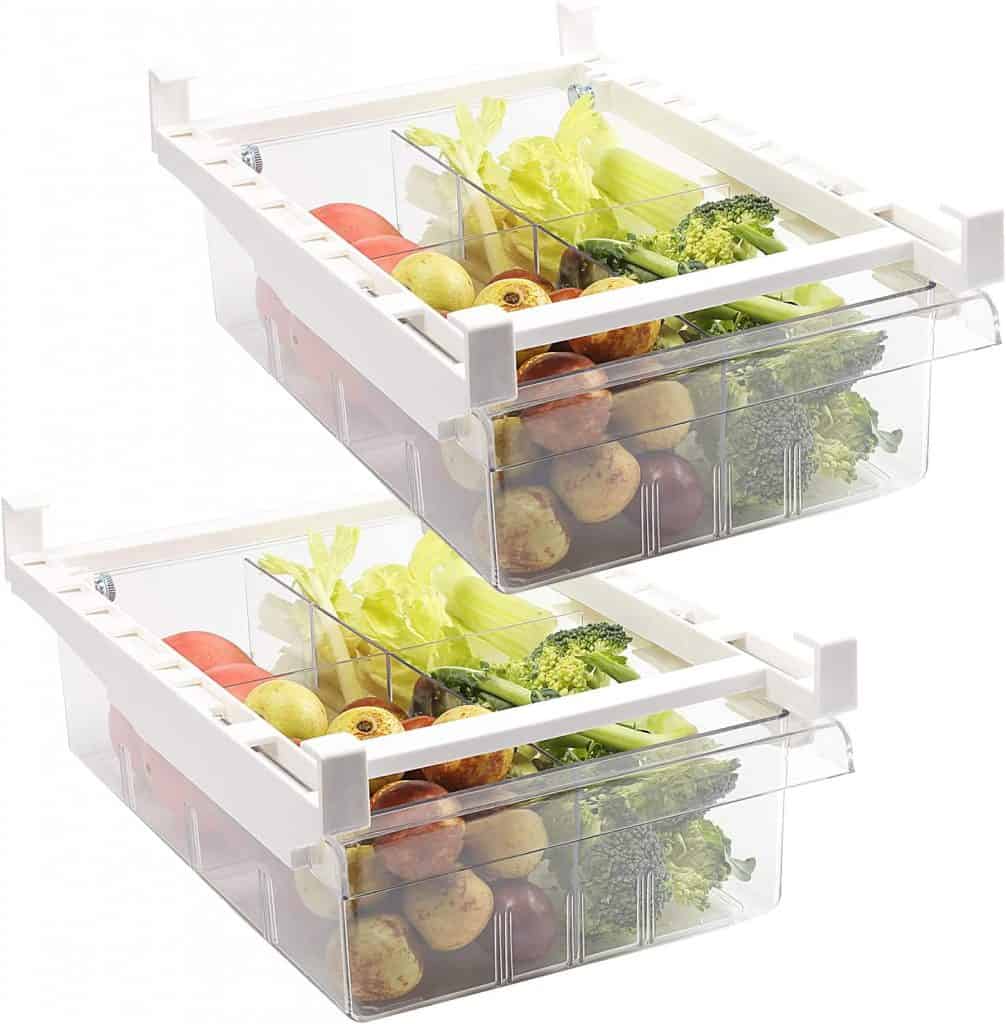 Don't we all just need some extra fridge space? These refrigerator drawers can easily fit under the countertops and provide you with some additional space to store your drinks, fruits, and vegetables, or use freezer drawers, as per the need.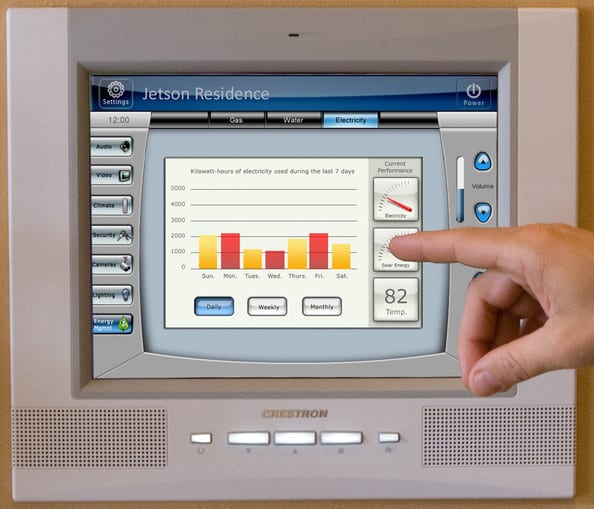 View the amount of energy that your home is using with the help of this dashboard and improve the energy performance. Agilewaves dashboard helps to record your home's energy data and then automatically adjusts to a safe level by changing the temperatures, dimming the lights, etc.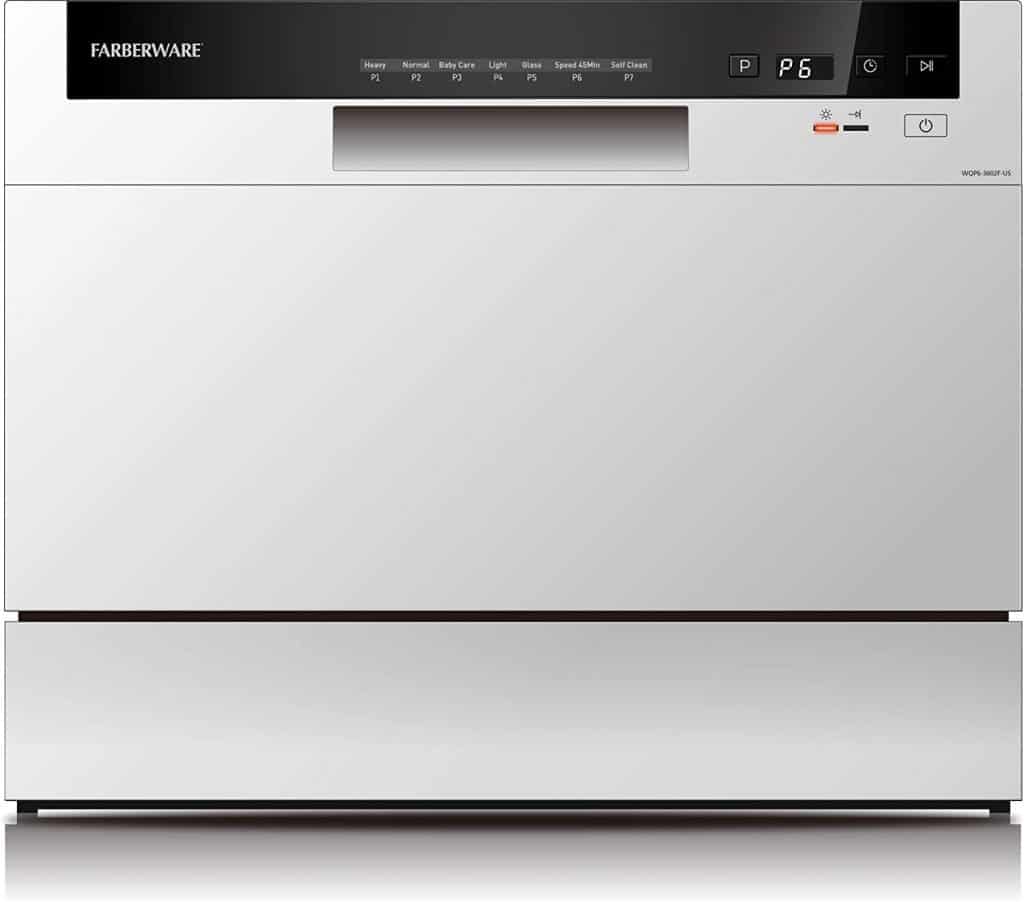 This dishwasher drawer helps you to wash small loads with efficiency. Plus, it doesn't require you to bend over to load the washer, as the traditional dishwashers do.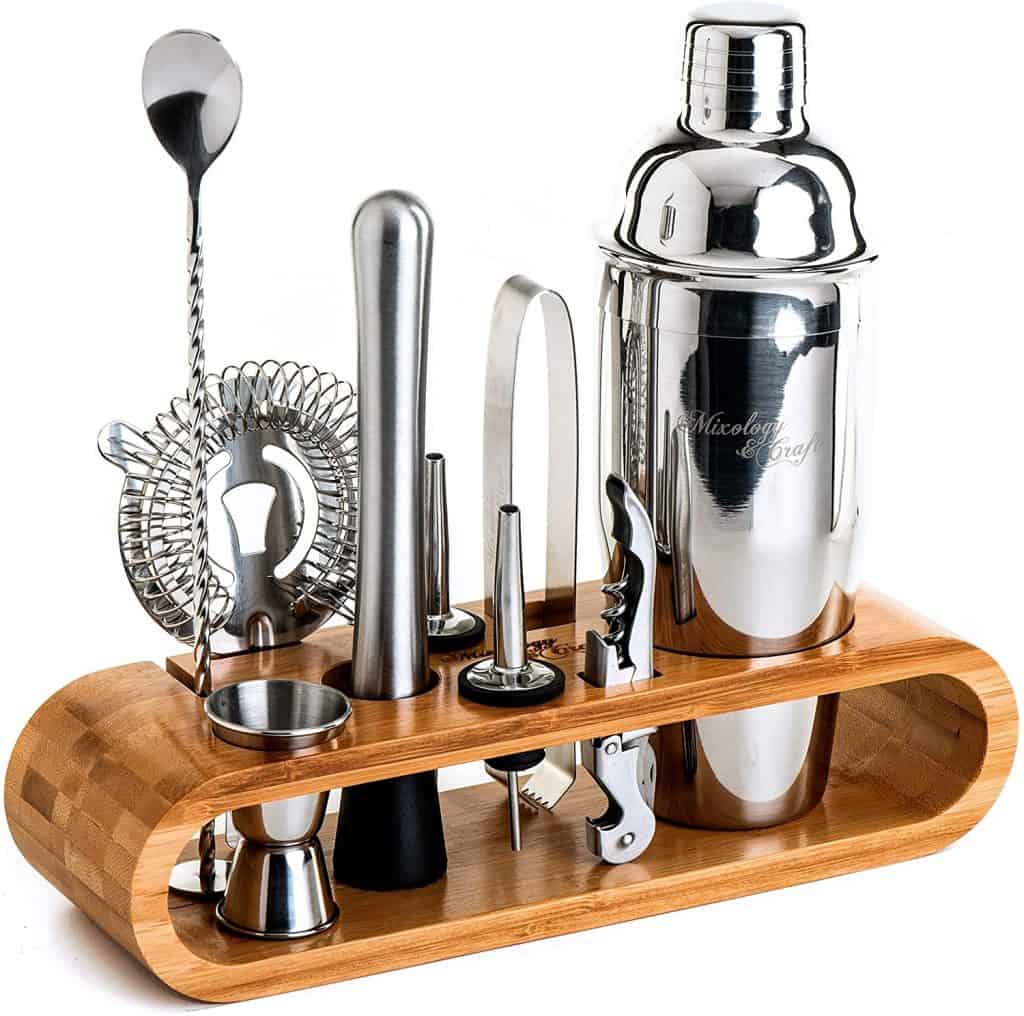 Somabar is your personal bartender and serves you the exact cocktail you need. All you need to do is select a drink, then customize the ingredients and the content of the alcohol,  and then, of course, enjoy!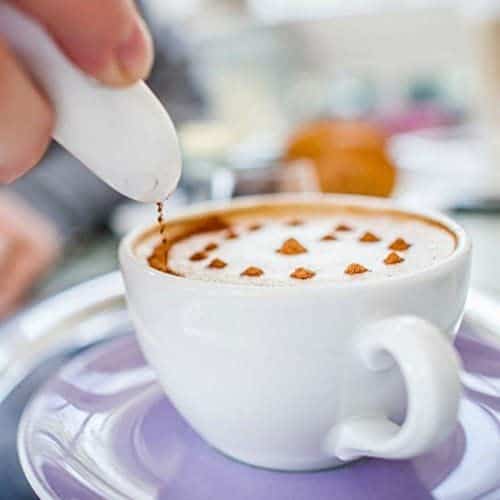 This is a special spice pen that enables the user to decorate their food, coffee, desserts, and more with ions. All you need to do is fill the CinniBird with cinnamon or any other spices of your choice/preference, and start decorating!
18) Smart LG ThinQ Dryer and Washer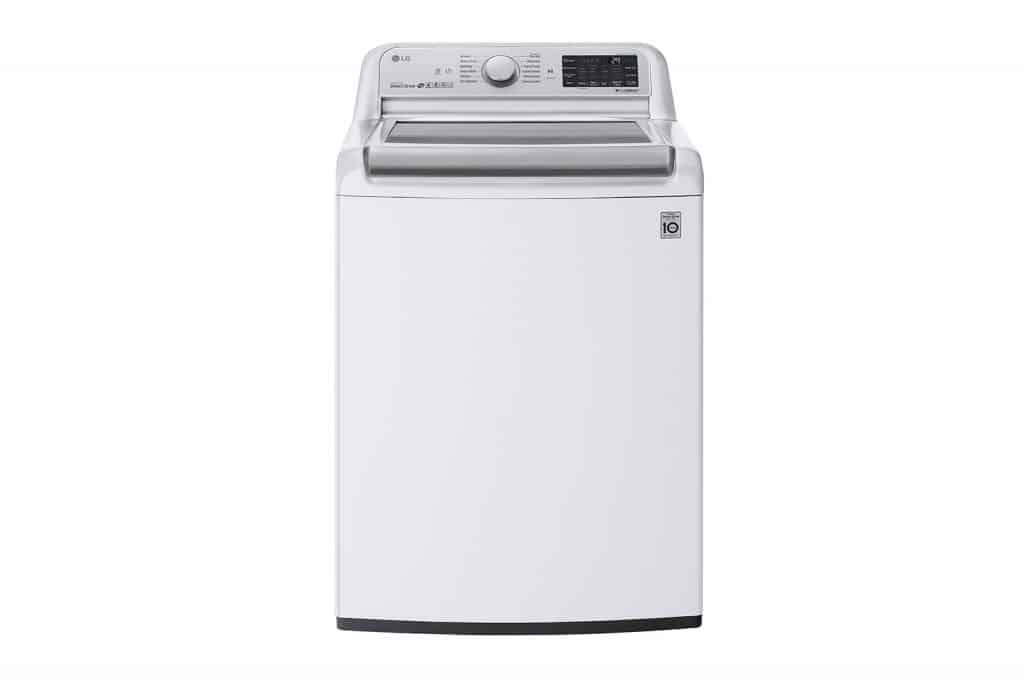 LG ThinQ's smart washer and dryer make downloading custom cycles possible. It also enables you to set up remote monitoring and control the start time of the wash cycles.
19) LG ThinQ Smart Refrigerator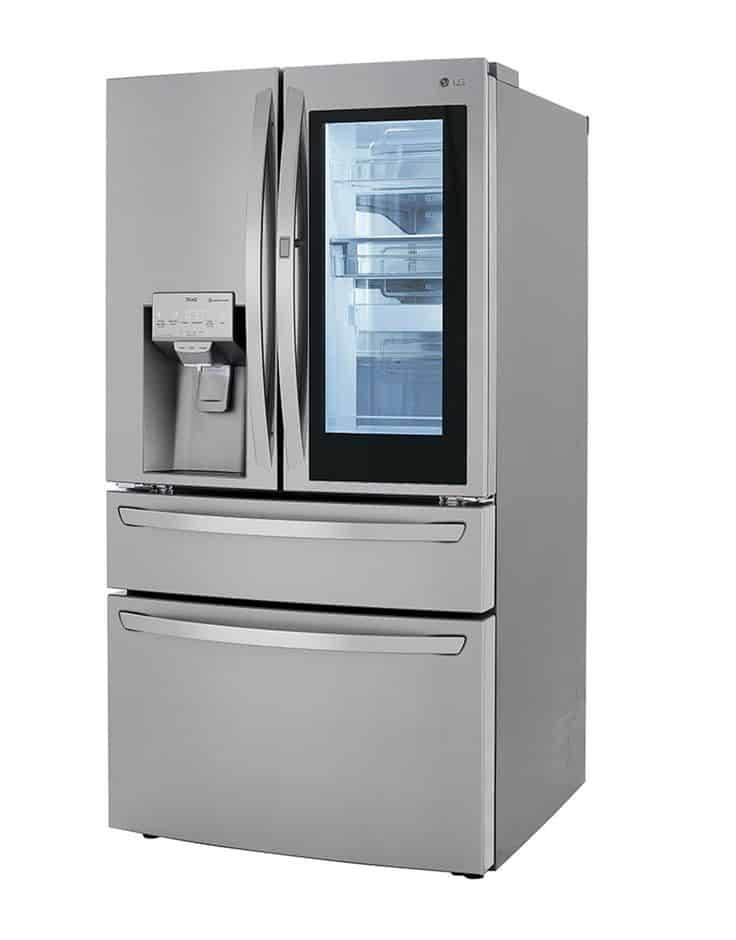 If you are looking impressed by the features of the Smart ThinQ's washer and dryer, then this refrigerator is your next pick. It is a next-generation model that features a shopping list, a food manager with expiration dates, recipe search with the ingredients present in the refrigerator, smart access refrigerator app, and much more.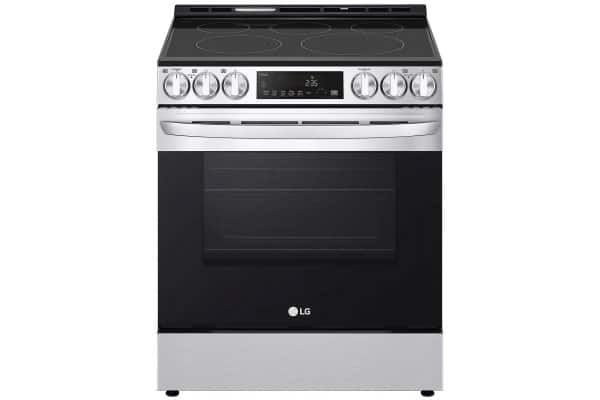 This state-of-the-art cooking range allows you to monitor the progress of cooking and self-cleaning cycles remotely. In addition to that, you can also use its app to help send recipes to the range to automatically set the cooking time and temperature.
21) PERES Electronic Portable Nose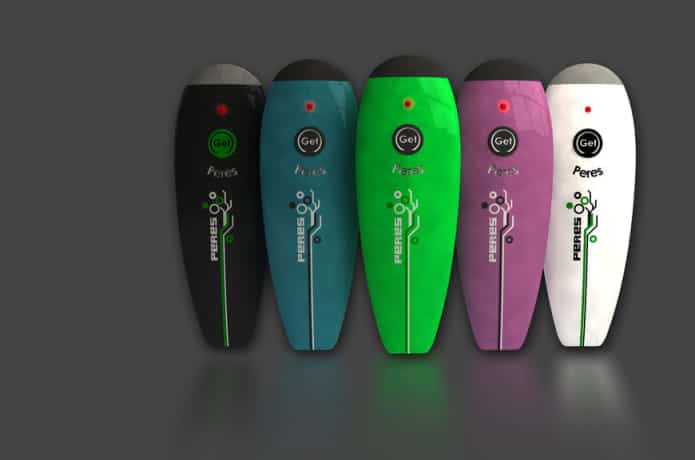 PERES portable nose home appliance is portable and allows you to "smell" the meat (such as pork, beef, chicken, and fish) to know its freshness and quality, mechanically. It helps the user to know if the meat is safe to eat, reducing the risk of food poisoning.
22) Grohe K7 F-digital Faucet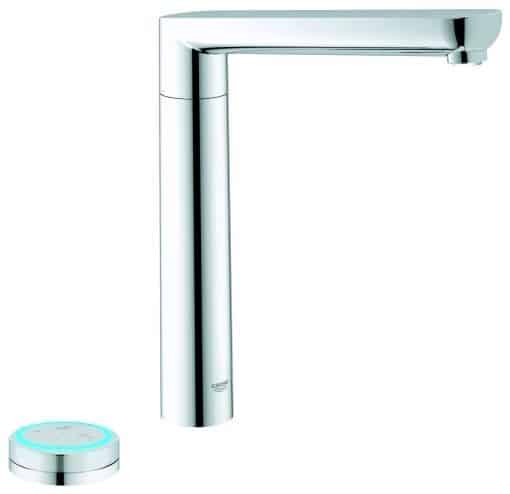 This allows you to take your sink to a whole new digital level with a wireless digital controller that is placed anywhere on the sink. This indicator indicates whether the water is cold or hot with a colored ring. In addition to this, you can also set a memory function to save the settings and the water flow to stop, reducing water waste.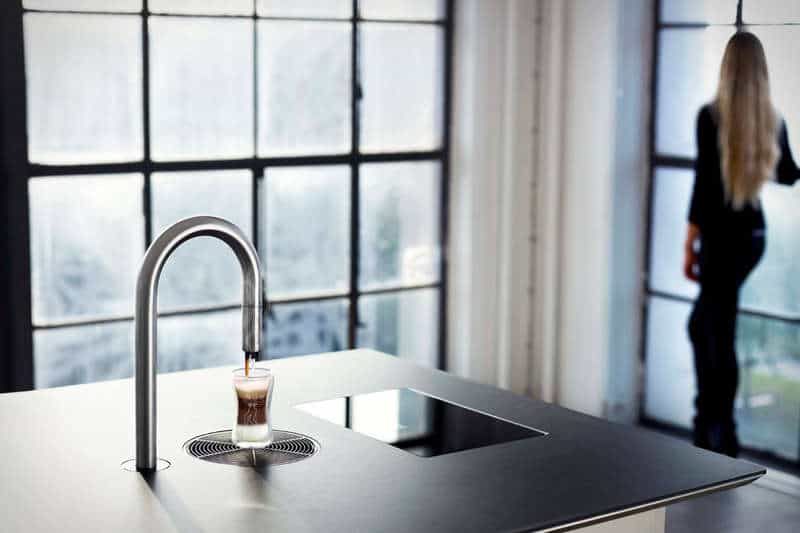 This home appliance lets you brew your coffee from the tap with practically zero waits. All you need to do is use the app and select the type of coffee and dispense it from the tap.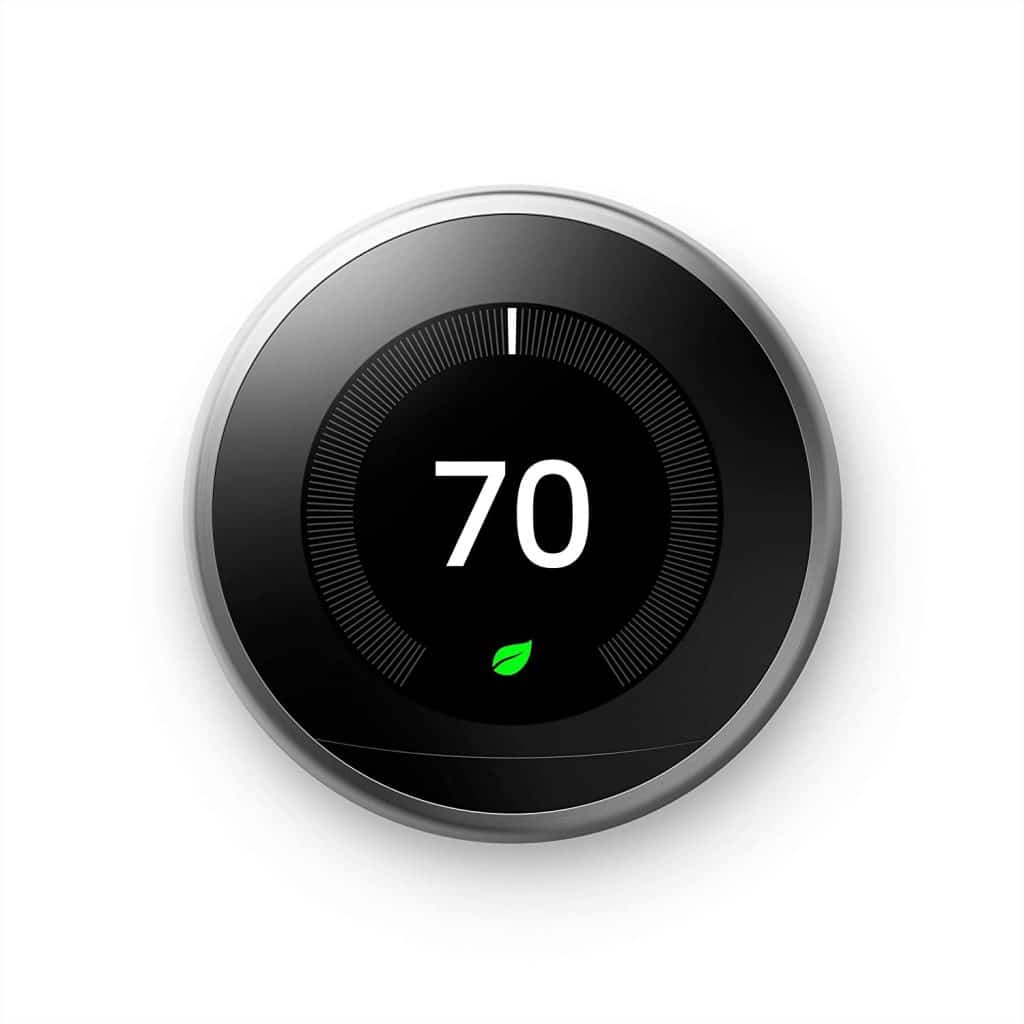 This learning thermostat lets you set your preferred temperature and also schedule automatically at your comfortable temperature. The thermostat also uses an auto-away feature that turns the energy away when you're gone and offers an app that allows you to control your home's temperature from your phone.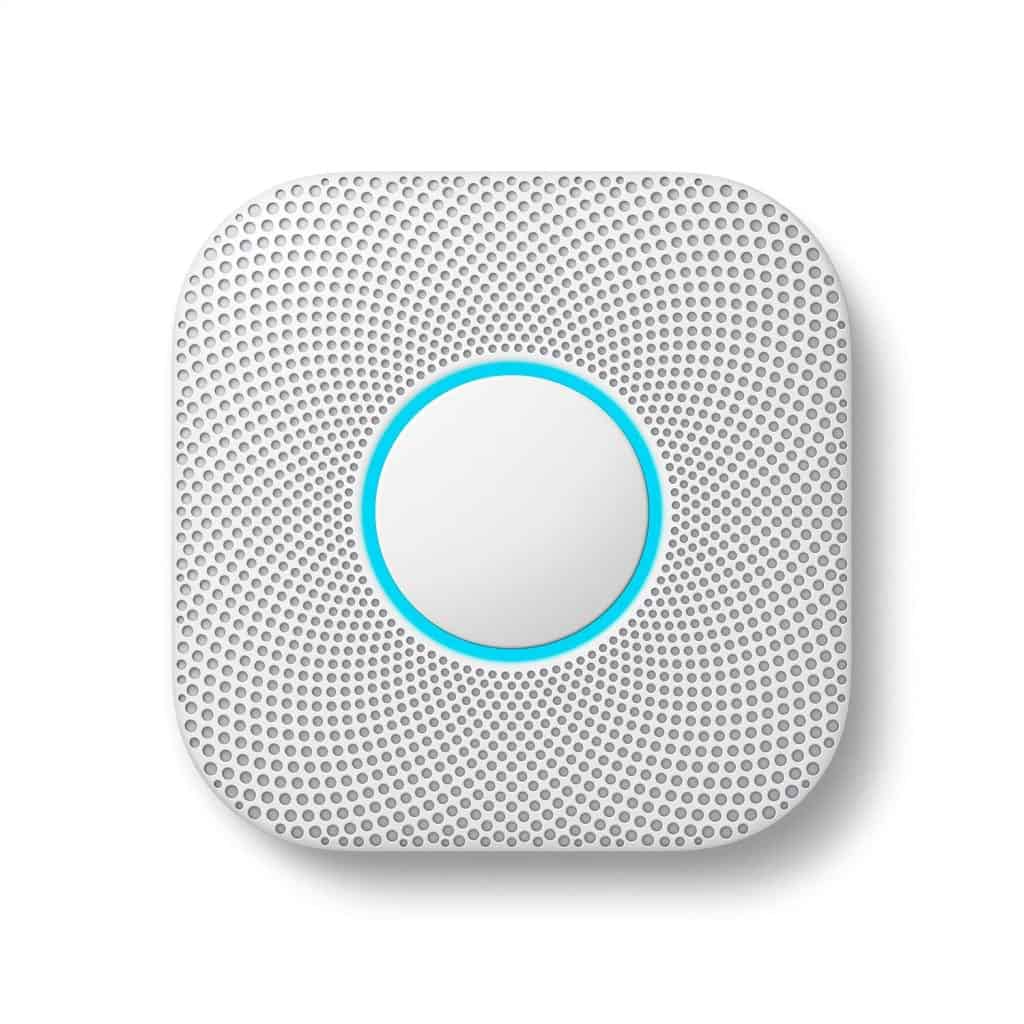 This is a smart carbon monoxide and smoke detector that offers protection to protect your home. The alarm can also send a message to your phone and lets you check on your home at any time. The app allows you to create a plan when in a family emergency and last 10 days of activity that's helpful if you have a CO leak or an emergency.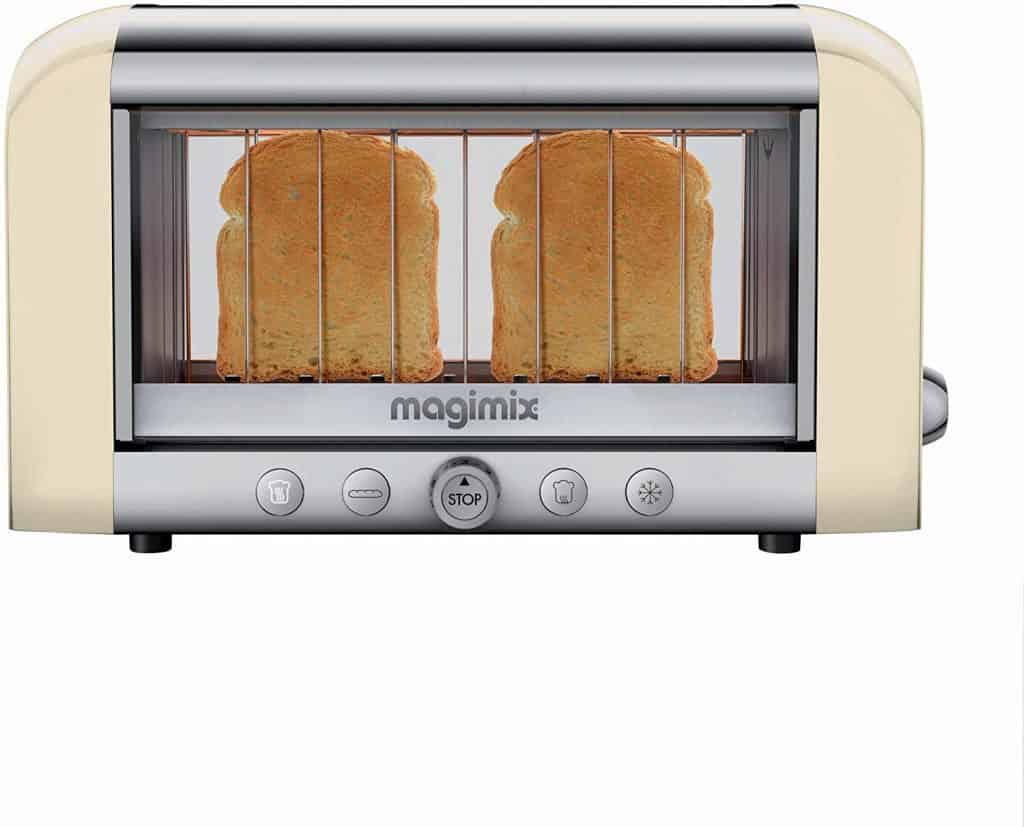 This toaster allows you to check on the level of the toast as it is getting prepared to avoid any toasting, burns, or under-toasting.
27) Vacuum from iRobot Roomba Robotic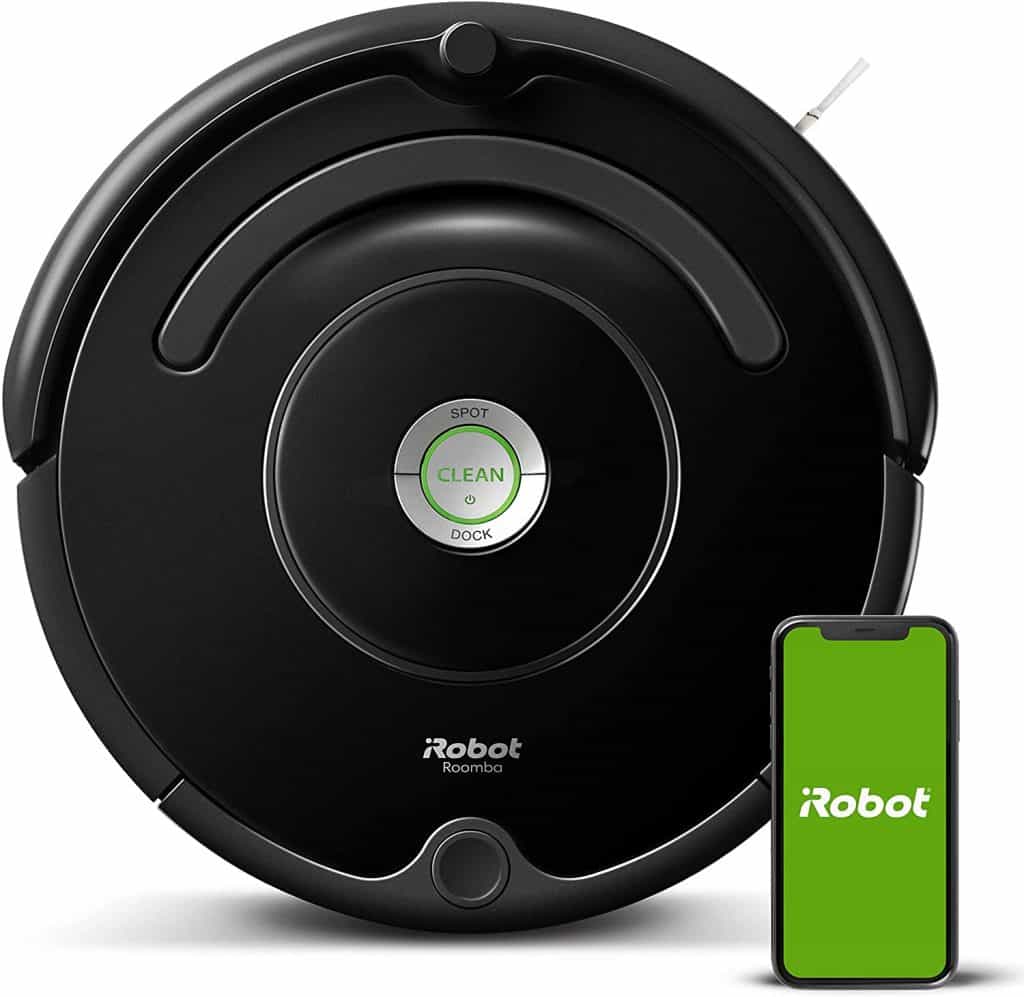 This vacuum from iRobot Roomba Robotic is unique and automates vacuums, reducing the cleaning time. Feel free to set your cleaning schedule, automatically dock and recharge for indicators to know when the bin is full.
28) Prep Pad Nutritionist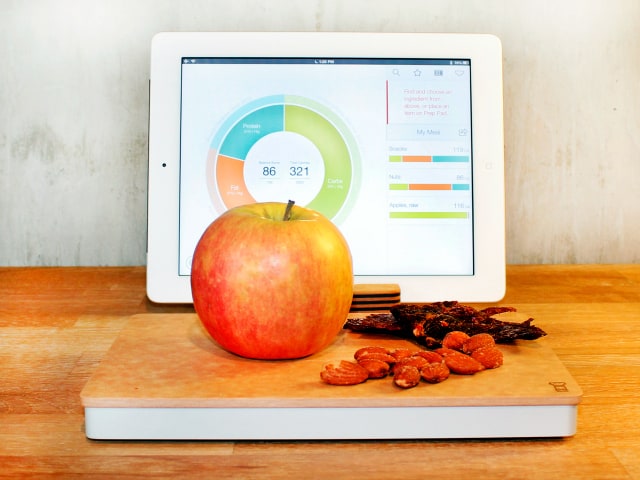 Prep Pad offers a smart food scale that helps the user to track their health and nutrition. It allows you to break down the carbs, fats, protein, and nutrients, creates balanced meals, and tracks your progress.
29)Viante Intellisteam Food Steamer for Countertop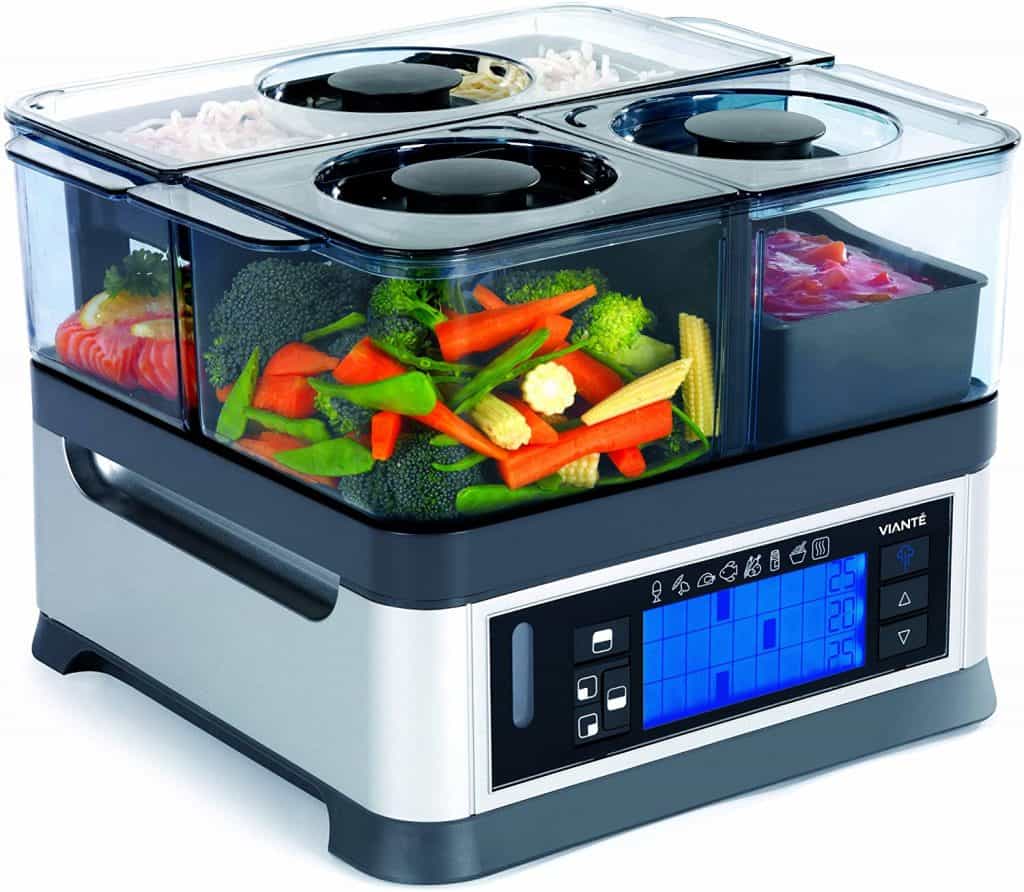 As we all know, steaming is one of the healthiest ways of preparing food as compared to the other methods. Viante Intellisteam's food steamer takes steaming your food to a whole new level, using its three food compartments with their timer control and temperature. Feel free to automatically set start times so the food is prepared at the same time.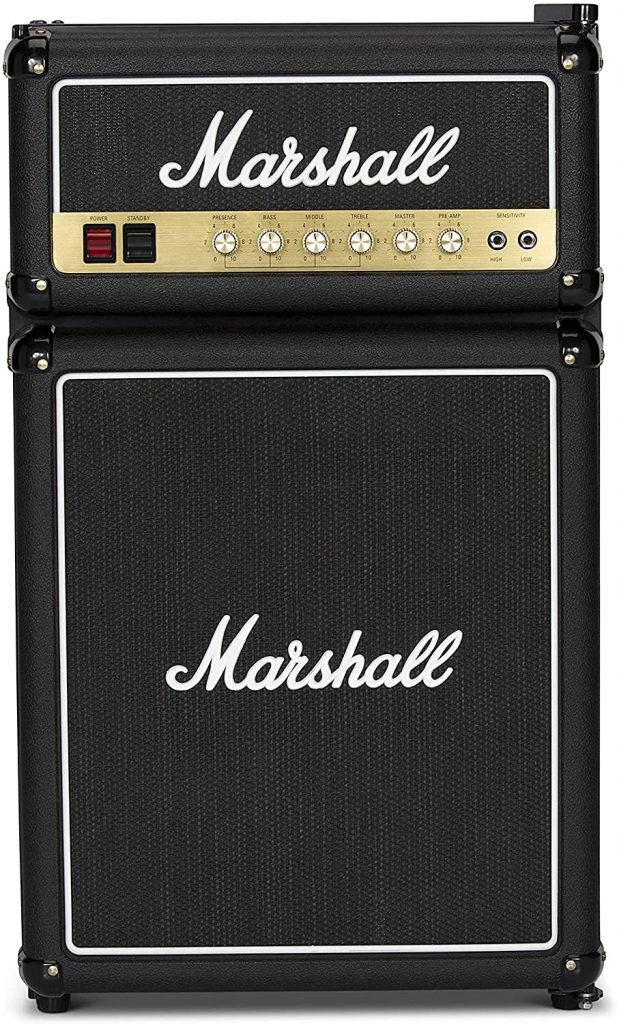 This refrigerator from Marshall is a combination of the styles of Marshall amps and a small refrigerator. It features complete control using the knobs that go to 11, is perfect for practice rooms, garages, man caves, and anywhere else.
31) Loft Wing Ceiling Fan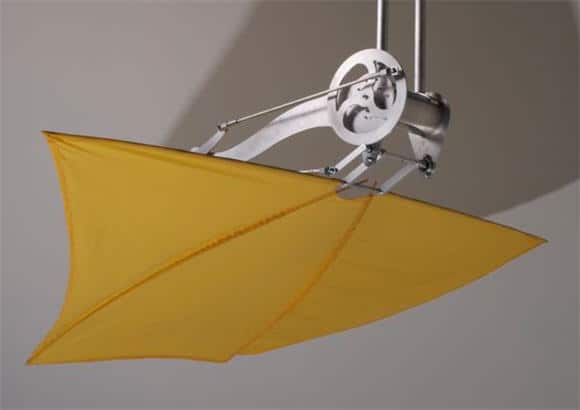 This attractive modern design ceiling fan is a fine combination of electric and hand fans and also offers a fanned strong breeze. It is available in custom covers, can be suspended in your ceiling, is eco-friendly, and uses less energy as compared to a conventional fan.
32) Dyson Air Multiplier Fan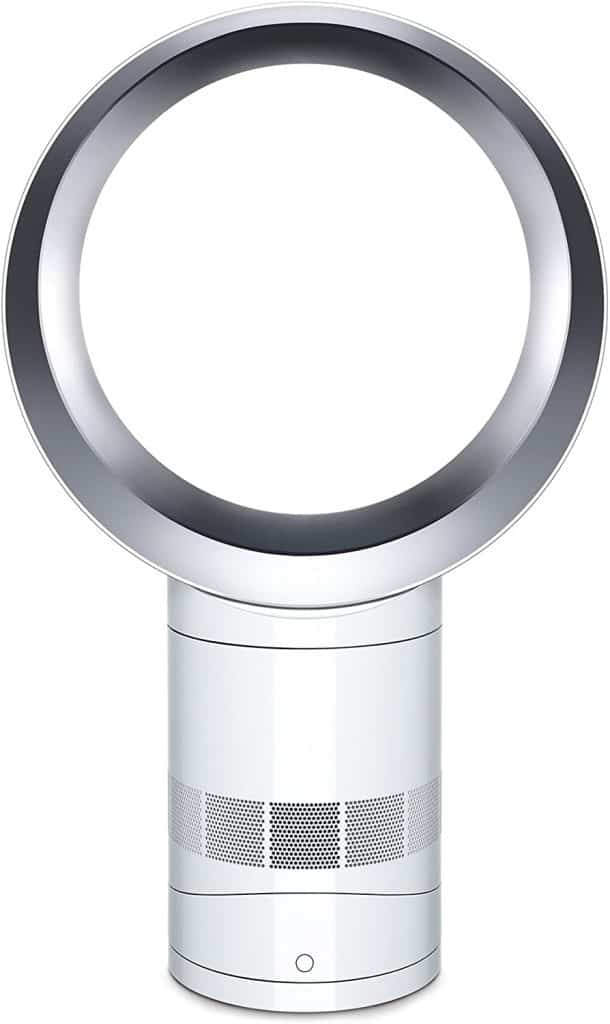 This multiplier fan does not use visible blades to airflow, has a striking look, powerful airflow, and is 75% quieter as compared to the traditional fans. It also uses significantly less energy, is available with a sleep timer, is controlled using a remote, and is safe and easy to clean.
33) iKettle Wifi Enabled Kettle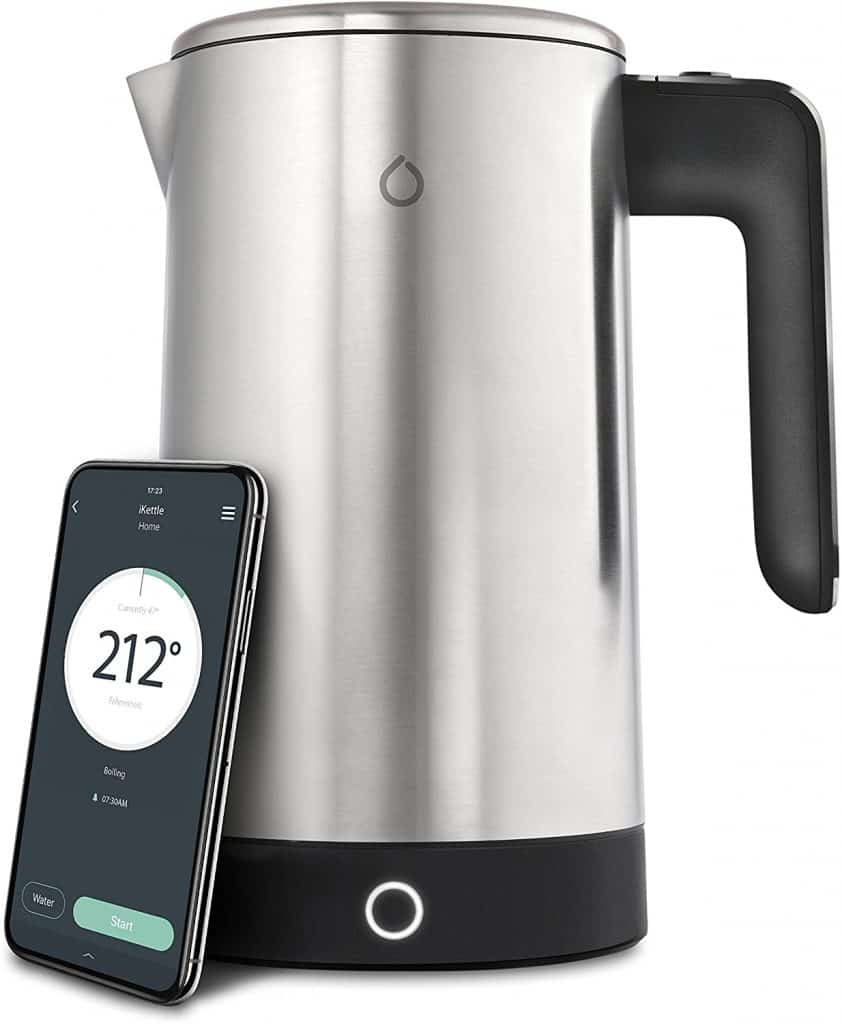 This Wifi enabled kettle can be operated from your phone with the app popping up to ask if you'd like the kettle to be on when you arrive home. Adding on, you can also set a friendly wake-up call to put it on in the morning.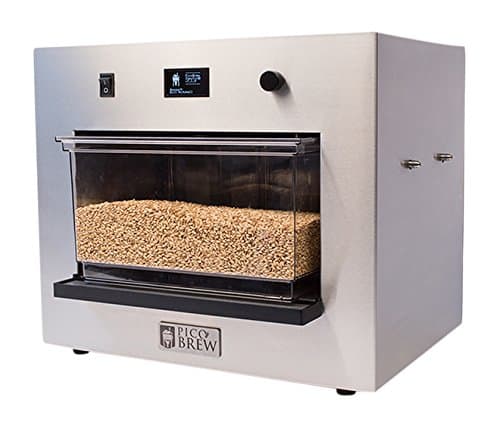 PicoBrew Zymatic is the best and the most fun homebrewing way to brew your beer at home but requires complicated setups. It makes the process of brewing completely automated, consistent, and lets you choose from over 100 different beer recipes, all at the push of a button.
35) Airocide Air Purifier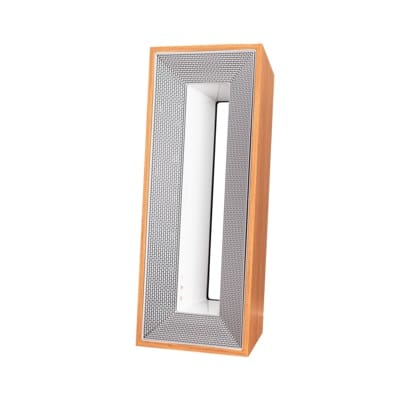 Unlike other air purifiers, this Airocide air purifier uses the technology of NASA and is FDA listed as a Class II Medical Device that is designed to clean your home's air. While the other traditional air filters trap airborne organic matter, this destroys them and eliminates the smallest of gases.
36) Rollie Egg Vertical Grill

This Rollie egg vertical grill presents a good case for preparing your eggs by using the vertical cooking technology, making it cooked perfectly within minutes and with no mess. Adding to this, this appliance can make burritos, cinnamon rollies, pizza rollies, and other easy pop-up treats.
37) Electronic Inatrap Insect Killer and Night Light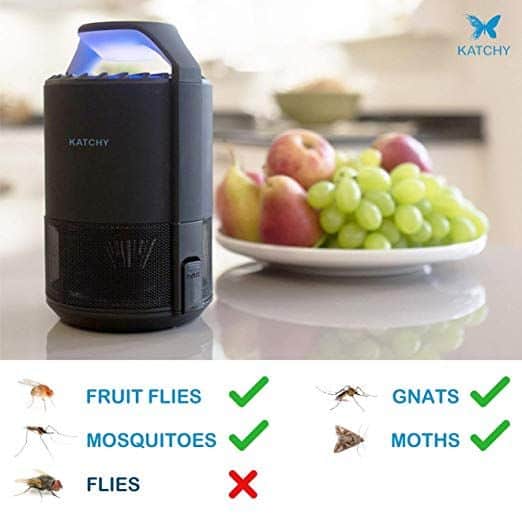 It attracts mosquitoes and other insects, simulates the human body temperature, and generates CO2 to help lure the insects into the container. Inatrap's insect killer and night light are sleek, innovative, and very useful.
38) Panasonic Xpress Toaster Oven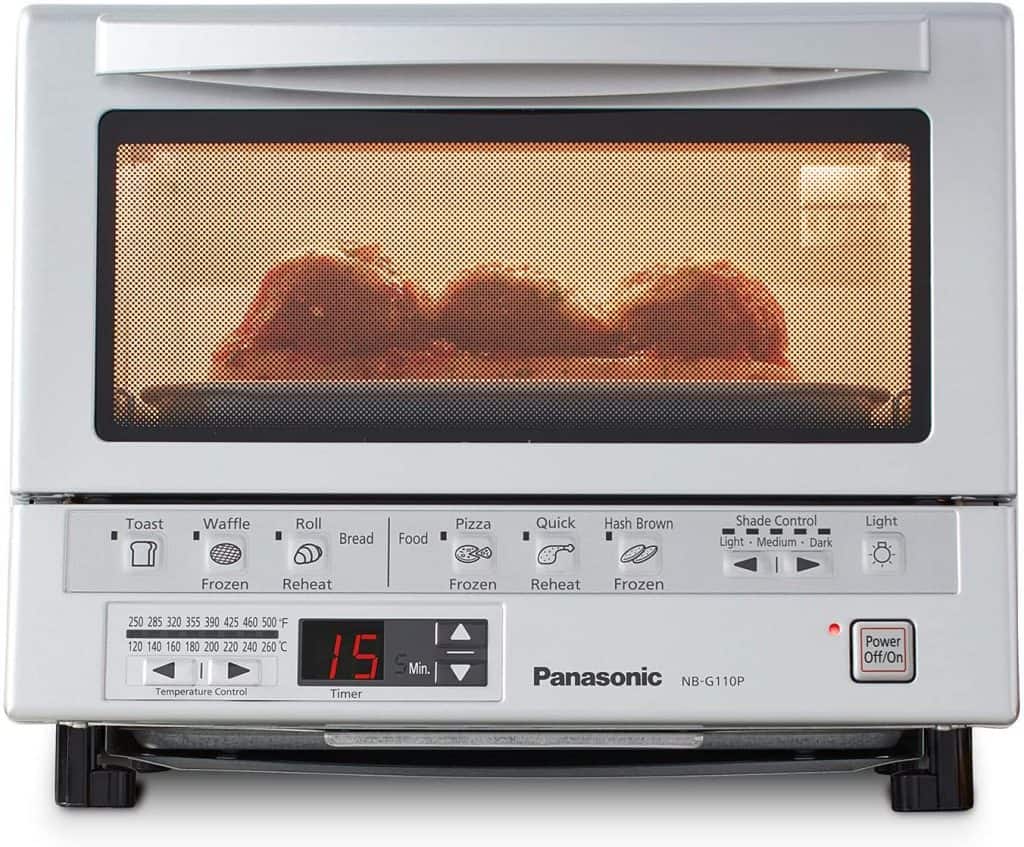 This is not just any toaster but can be used as a double infrared light to cook 40% faster as compared to the conventional toaster ovens. Xpress Toaster Oven also features an automatic smart cooking time function to heat and control a variety of foods, including toast, pizza, quick reheating, and frozen foods.
39) Advance Thermomix Kitchen Appliance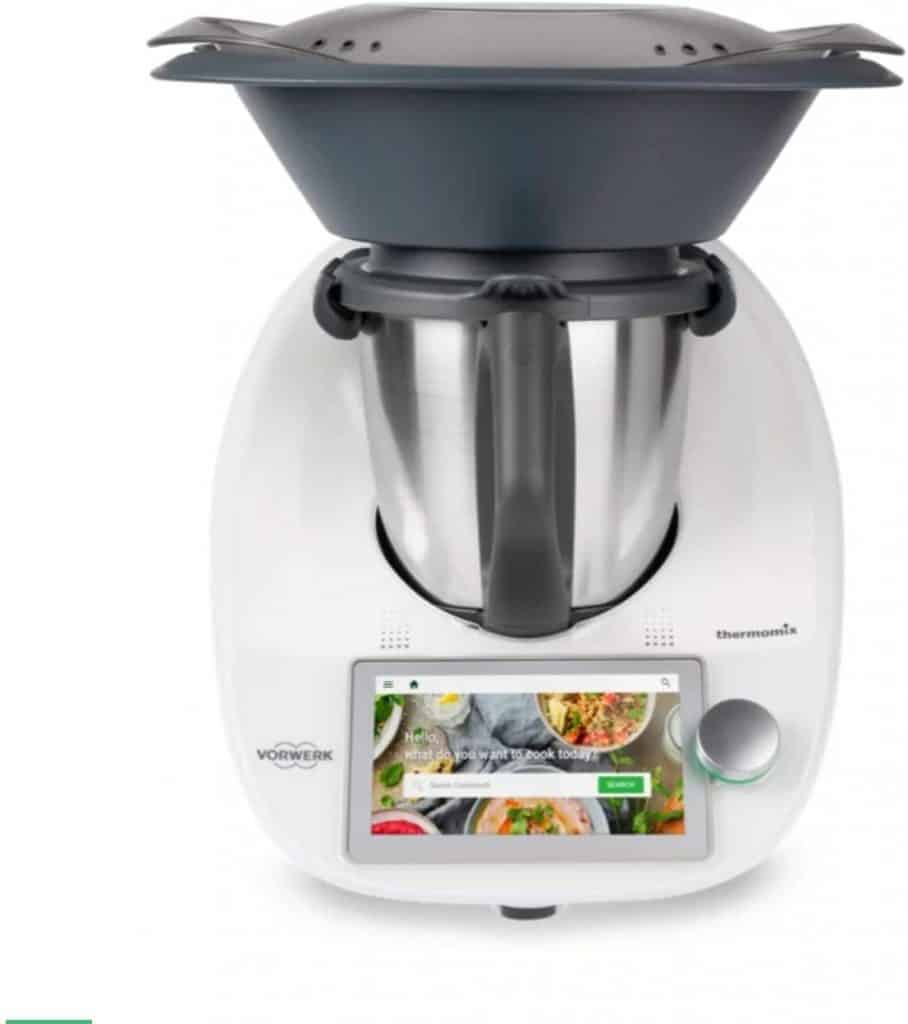 This is your all-in-one kitchen appliance with multiple functions, including mixing, weighing, chopping, heating, blending, steaming, stirring, and cooking. If you are into cooking automatically then this would work the best as it comes with a recipe chip that will take you through the recipes on-screen, step by step.
40) Wireless Kuhl Air Conditioning Unit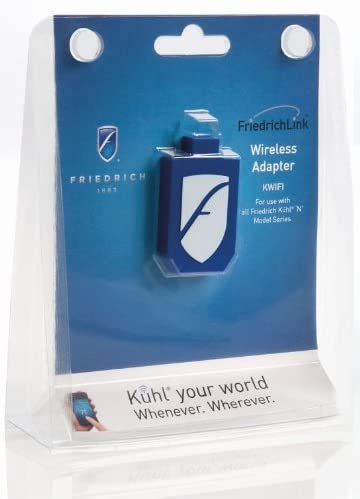 This is an advanced window cooling wireless unit system that can be accessed remotely, helps to create schedules, and is only available as cooling and heat. Not only that, this air conditioning unit has a customizable seven-day schedule with a 2-hour timer.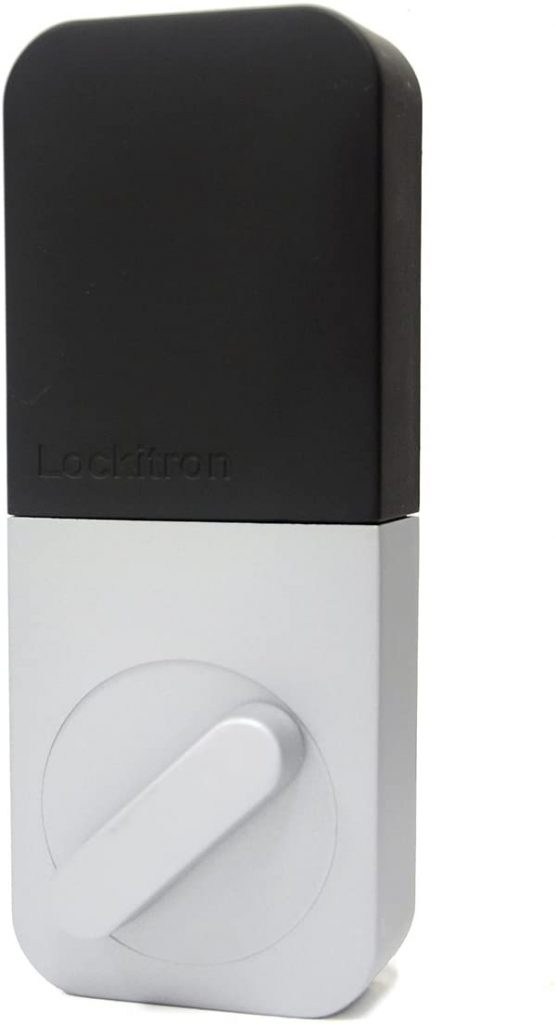 Wish to have wireless access to your front door lock? Lockitron helps you pair your deadbolt lock using a Bluetooth function, making it easier to unlock. The phone app can also help share access, lets you know when your door locks and unlocks, and of course automatically unlock your door when you get home.
42) De Dietrich Zone Induction Hob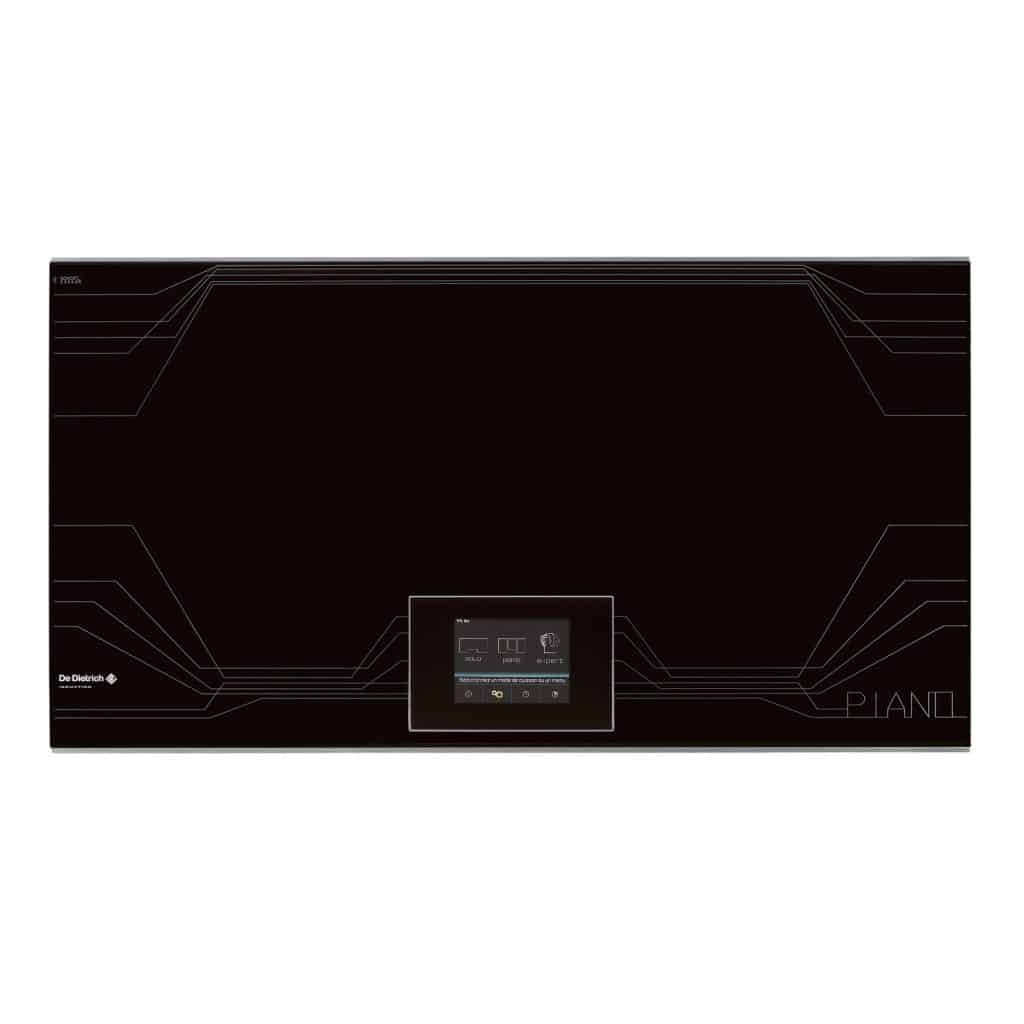 This makes it possible to place your cookware anywhere you'd like and the heat will follow. It is a zoneless advanced cooking area that can accommodate multiple cookware items at different levels of heat.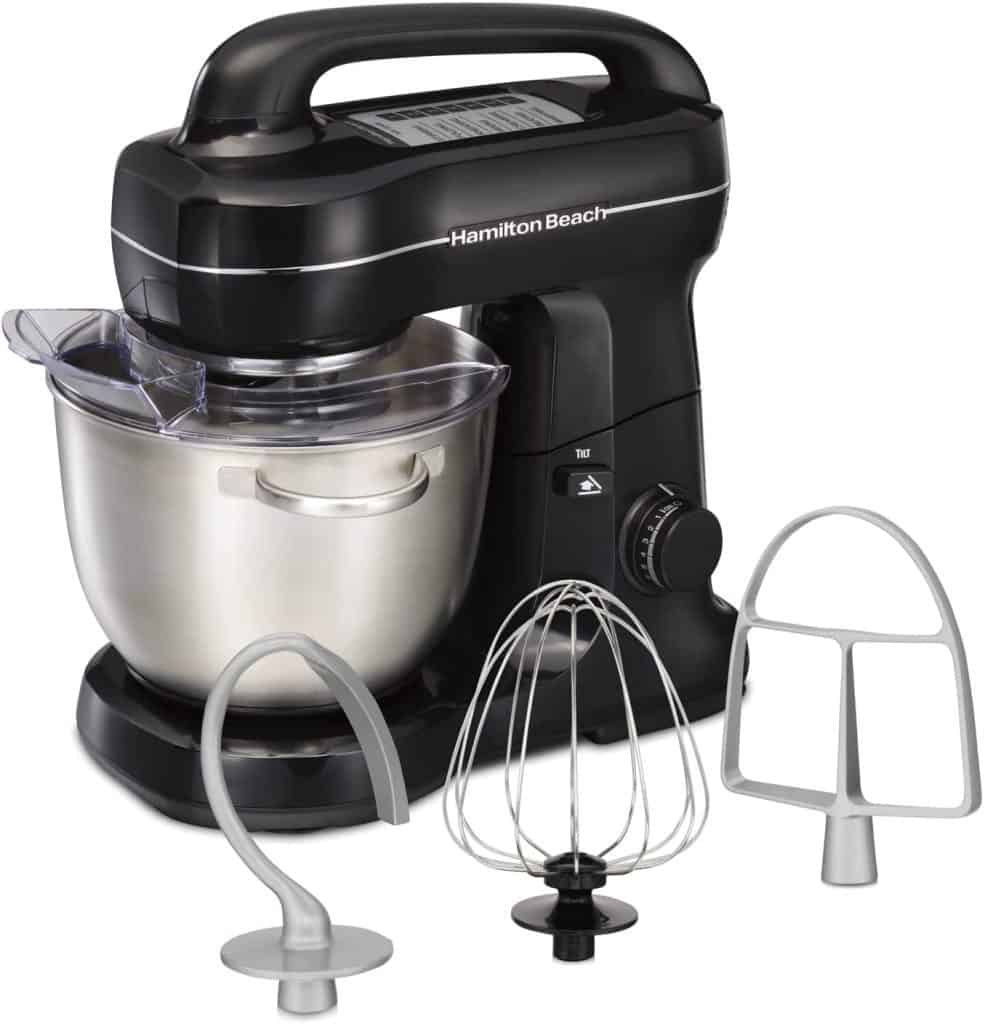 These are customized, unique, and come in an intriguing design. Mixed-up mixers are designed for both; professional and home cooks, with the perfect color and graphics for all kitchen types.
44) Smart Withings Body Analyzer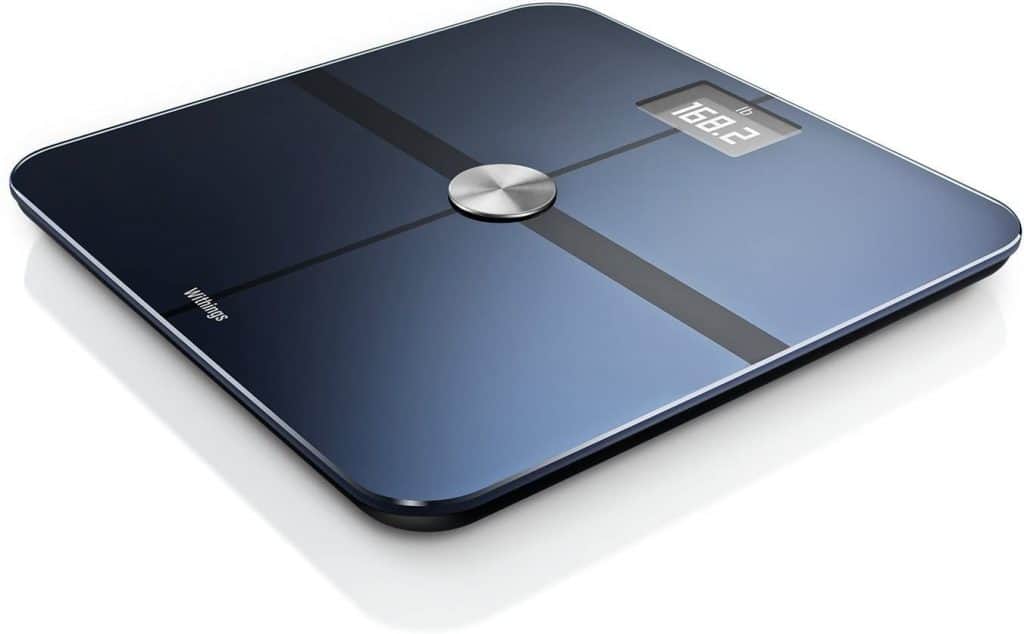 This Smart Withings body analyzer offers an advanced feature that can be enjoyed by all. It helps you to measure weight, body composition, air quality, and heart rate, giving you a comprehensive view of your fitness and health.
45) Mellow Smart Sous Vide Machine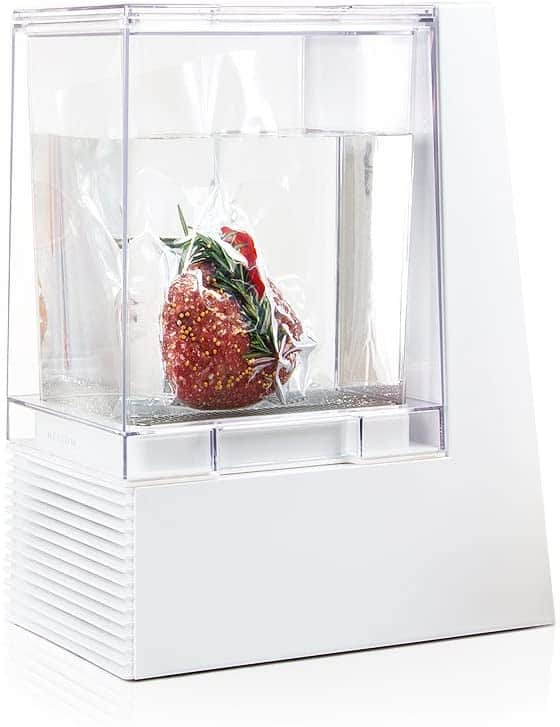 This machine offers advanced features, such as the ability to control cold and hot temperatures, and is super easy to use and cook in. For more, use the Mellow app to give orders to the machine through the smartphone or start cooking remotely.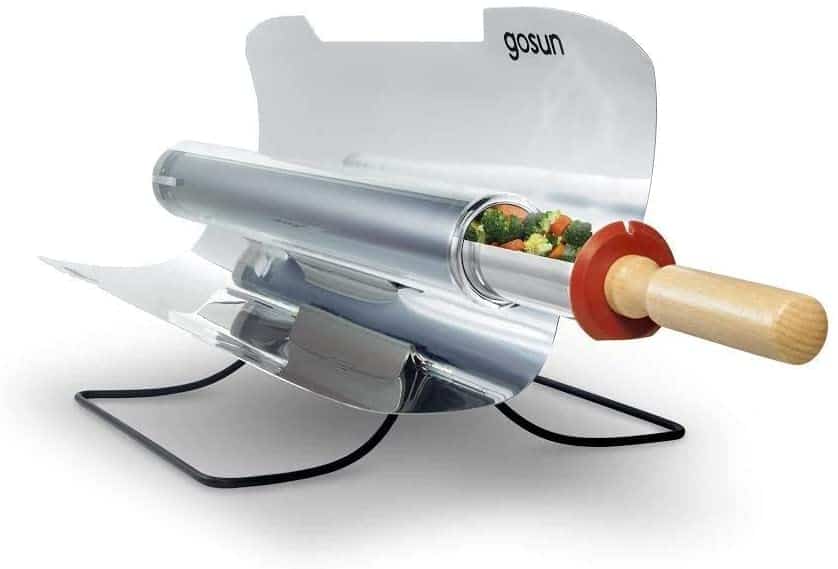 Wish to cook outdoors? Does the thought of 'How to connect' and 'How to use the fuel or electricity' strike you? Not anymore! This Go Sun stove lets you prepare your food outdoors without the need for either fuel or electricity, but just the sun. It's the best pick to live off the grid, or when camping, hunting, and experimenting with outdoor cooking. Plus, Go Sun Stove is the fastest solar cooker on the market by cooking in just 20 minutes by reaching higher than 550 degrees Fahrenheit.
Factors To Consider When Buying A Smart Appliance For Home
Here are the 4 main factors that you must look for when buying your first smart appliance for your home:
1) Does it include autopilot?
It's best to consider the process that allows you to be placed on "autopilot." It's also recommended to take a little time and think about what you do on a normal basis and how you'd want to automate the process. Then look for the best appliance for home that fits in for the required purpose.
2) Is it a friendly device?
The whole purpose of smart home appliances is to use devices that are friendly and easy to use.
3) Are you willing to pay the high cost?
With great and automated features comes a high price. Are you willing to go down that road? Does your pocket allow you to take that step?
4) Is it easy to install and maintain?
It's always best to start small when you wish to automate a simple process. Also, make sure to ask if the device would require an update to have the latest technology.
Home Appliances FAQs
1) What are the different appliances used in a house ?
To name a few general appliances:
Air conditioning
Air fryer
Blower
Air ionizer
Blender
Dryer
Iron
Coffee maker
2) Why are smart home appliances necessary ?
A smart home ensures the safety of electricity, reduces the water and power bills, and helps automate your lifestyle, keeping you updated.
3) What are the advantages of smart types of appliances at home ?
Here are a few advantages that smart home appliances bring:
It helps to manage your home devices from one place
Is super convenience
The devices are flexibility
Maximizes the security of your house
Increased the efficiency of energy
Improved functionality