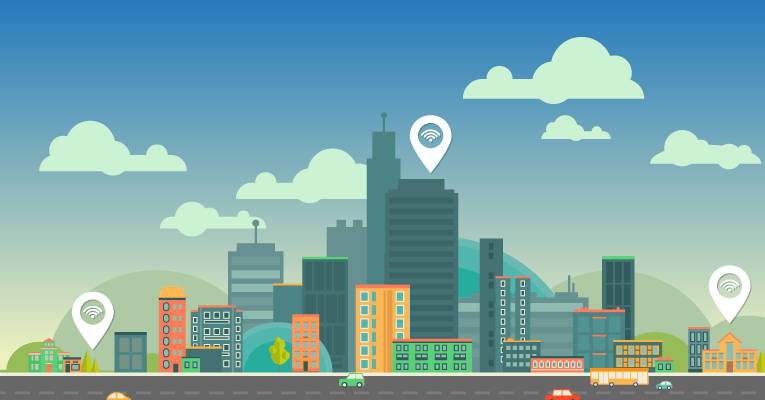 With the real estate property prices soaring up, the buyers now need to look for the best localities or properties that service as per their needs, for instance, good connectivity and a place worth the investment. Be it apartments with popular surroundings, good infrastructure, and a good return on investment, buying a property in Bangalore city, India, helps with it all. Perhaps, if you have been looking for the best places to invest, you have arrived at the right place, even if it is simply for an investment or personal use. But…
Is It Worth Buying Flat In Bangalore? Why Must One Invest in Bangalore's Real Estate?
The city's real estate market has known to have transformed majorly over the years, with its traditionality intact, and the Bangalorian's go-getter attitude of not only experiencing but being the change themselves.
It is a well-established and leading metropolitan city of India, including all, north, south, east, and west zones as strong pillars. The infrastructure over the years has witnessed tremendous growth and development that is supported by good transport routes, malls, parks, educational institutions, and other social amenities in the parts of the city, making it the IT capital city of India. Adding on, the builders, investors, and buyers have also believed that the apartments that are for sale in Bangalore give a good return on their investment.
Top 5 Best Place in Bangalore To Buy Apartment That Is Worth an Investment:
The city's built-up carpet area of much larger spread expands in all directions with the outskirts developed beyond comprehension, and have said that the localities are now hot spots to buying a home, keeping in mind various multiple factors. Here are the top five localities to find flats sale in Bangalore.
Kanakapura Road, South Bangalore
Price range of – Rs 4,080-5,227/sq ft
Kanakapura is approximately 50 km away from the central city of south Bangalore, making the project a sought-after area in close proximity to the developed regions that are available, such as JP Nagar, Jayanagar, and Banashankari and it is well connected.
The highlight of this area is its attractive locality with roads with compositely lesser traffic density when compared to the Mysore road. Other than that, it is one of the many areas that are surrounded by well-known educational institutes, like the Delhi Public School, Dayanand Sagar, Kendra Vidyalaya, and Narayana with convenience stores, in its surrounding. Expect Kanakpura Road to include Sports mart, Heritage fresh, Metro Cash and Carry, and Desi Partha too.
There are a few residential projects that are high-end when accessing the Kanakapura and a metro in the upcoming year. As far as the rates are concerned, they are quite nominal, with the primary benefit of the availability of Cauvery water.  
Price range of – Rs 5,185-6,587/sq. ft.
Hebbal, the fleeting commercialization area is located about 10km away from the center of the city, with Whitefield and the electronic city running around the industrial space and with a large number of IT companies, like IBM, Integra Micro Software Services, and Phillips.
The areas like the flyover projects have been known to have contributed to its excellent connectivity to other parts of the city and the highway and is well connected to the International airport too. The area has well-maintained parks, famous Hebbal Lake with facilities for boating and bird watching as its major highlights. Adding on, the other positive aspect of the area is that it has a small functional railway station, it can accommodate a huge population, with educational institutes in close vicinity, including Eurokids, Narayana, and Young Scholars Academy, and for toddlers- Blooming Flowers Preschool and Bright Kid Montessori.
Hebbal also offers Nilgiris supermarkets for shopping, hospitals, and clinics, like Apollo, Shirdi Sai, MIDS, and Bangalore Baptist for an emergency, all in close proximity.
Sarjapur Road, South Bangalore
Pricing range of – Rs 4,207-5,525/sq ft
Sarjapur Road is an upcoming hub that is located about 21 km from the center of the city. It is observed that the built-up area to be the future IT hub with a complete change in the outer peripheral ring road that will connect the Tumkur Road to Hosur Road, cutting via the Sarjapur Road to K.R Puram and Bellary Road.
It offers close connectivity between the north and south of the city that works best when avoiding the traffic bottlenecking the ring road. There are various colleges, like the Krishna Polytechnic College, Milani School, and CMR Gandhi School with a number of convenience stores like Gayathri Shopping Complex, Food Basket, Patanjali Store, and Balaji Super Market.
Adding on, Sarjapur has its own Decathlon, with temples and churches in its surrounding. However, on the downside, there are no major hospitals here but only a few clinics like LifeLine Health Care and Smile Care Dental Clinic.
Electronic City, South Bangalore
Pricing range of –  Rs 2,848-3,442/sq ft in phase 1 and Rs 3,358-4,420/sq ft in phase 2
Electronic city, as the name suggests, is the most significant IT hub of Bangalore with unforeseen growth in the past few years, from just a city of electronic industry to the largest electronic industrial parks, spread over 800 acres.
Developed from a commercial to a residential area, the electronic city is divided into phase 1, phase 2, and phase 3, with necessary facilities in each. It is expecting metro connectivity soon and has a good number of educational institutes, supermarkets, hospitals, recreational spots, restaurants, and pubs like the Aura, Barbeque Nation, Rasoiya Social, and Kettle on. The highlight is its nightlife with lounges including Hit Wicket and Rural Blues, and exceptional connectivity to other parts of the city.
However, the downside of the area is that the traffic is observed to bottleneck at peak hours due to its urbanization. Nonetheless, it is a sought-after locality with an affordable pricing range.
Whitefield, East Bangalore
Price range of – Rs 4,122-5,398/sq ft
Whitefield happens to be located about 23 km from the city center and is established by the Anglo Indians of Bengaluru. At present, the area is perhaps one of the most attractive magnets to the big names of real estate.
It offers restaurants and hotels in close proximity, such as Barbeque Nation, Marriott, Zuri, etc, with Phoenix market city mall. Whitefield has excellent connectivity to the central city and the upcoming metro project. On the downside, the property or projects in this area experience major traffic bottlenecking and is unpredictable.
Purchasing houses in the Silicon city of India, be it for self-use or as an investment is recommended as the areas ( also available online) have known to experience an ever-changing rate in the past 5 years, perhaps, works wonders from an investment point of view. Nonetheless, we recommended going through the websites to check the properties you wish to purchase and do your part of researching as well.
The Best Places To Buy A Flat in Bangalore ( 1/2/3 BHK) FAQs
1. Buying flat in Bangalore, is it worth it? Why is real estate booming?
The reason why the 1/2/3 BHK flats in Bangalore real estate are blooming is due to its office space that is quite healthy with about 50 square feet. Adding on, the demand has led to the IT boom of the city that has raised the demands of the properties with good connectivity.
2. Is it a good idea to buy 1/2/3 BHK apartments in Bangalore?
Yes, it is, here's why. Purchasing a 1/2/3 BHK apartment in Bangalore serves as a good investment for people who wish to settle down in the city. Most of the projects are ready-to-move-in and are at present selling at a fast pace with assured security.
3. What to check before buying a flat in Bangalore?
Here's what you can expect to look into while searching for the best localities in Bangalore:
1. Know where the project is located in
2. The builder's reputation in the market
3. The amenities, does it have car parking?
4. Reviews via different websites
5. Facilities provided
6. Does this project have good flooring plans?
7. Know all the resale and appreciation value