About Mantri Celestia:
Mantri Celestia offers a breathtaking view of picturesque cloud formations in the spectacular skyline of the city and sprawling landscape below. Spread across 8 acres, the project Mantri Celestia consists of six towers of 24 floors. An accommodation of 1152 units has been provided. Each apartment is a combination of traditional and modern engineering which is an opus of comfort, convenience and luxury.
The apartment configurations are of 2 BHK and 3 BHK, built with a combination of elegance, functionality, superior design with quality construction, and luxury at economical prices. There are many amenities within the vicinity of Mantri Celestia such as a Children's Park, a lavish Clubhouse, multiple sports facilities, Swimming Pool, Gym, Jogging Track, Community Hall, Library and Indoor game room.
The growth of the IT industry, and the number of infrastructure projects are some of the prime reasons for the strengthening of the real estate market in Hyderabad. The project is well connected to other part of the cities and has close proximity to IT campuses. From a recreational point of view, malls like Sarath City Capital Mall, Inorbit, movie giant PVR, and famous restaurants are within a 10 km radius.
Mantri Celestia – Distance from Prominent Places in Gachibowli, Hyderabad
Mantri Celestia is in Wipro Junction, Gachibowli, Hyderabad.
| | |
| --- | --- |
| Place | Distance (km) |
| Nearest railway station | 10 |
| Nearest metro station | 8 |
| Distance from airport | 30 |
Below are some of the advantages of staying in Mantri Celestia:
1. The area is surrounded by great places to visit, renowned restaurants, respectable schools and hospitals, ATMs, and Banks.
2. Close proximity to several IT campuses.
3. Malls and movie theatres are a half an hour drive away.
4. Continental Hospital is a mere km away.
Mantri Celestia – Nearby Schools
It's an ideal property for families with popular schools and hospitals located near Mantri Celestia:
1. Vista School
2. KLAY Preschool and DayCare
3. Inspire Preschool and Daycare
4. The Gaudium School
5. Nanakramguda Government School
6. CHIREC International School
7. RD Academy
8. Indian School of Business
9. University of Hyderabad
Mantri Celestia – Nearby Hospitals
1. AIG Hospitals
2. Sai Neha Hospital
3. Ananya – Child Development & Early Intervention
4. Best Super Specialty Clinic
5. Srija Hospitals
6. Sudiksha Ayurveda clinic
7. Basthi Dawakhana
8. Dental Magin Dental Clinic
9. Continental Hospitals
Mantri Celestia – Unit Type, Size in Sq. Feet and Price
| | | |
| --- | --- | --- |
| Unit Type | Size (square feet) | Price (Lacs INR) |
| 2 BHK | 850 – 1075 | 69.5 – 80 |
| 3 BHK | 1175 – 1198 | 80 – 104 |
Mantri Celestia External Amenities
1. Gymnasium
2. Swimming pool
3. Children's play area
4. Club House
5. Multipurpose Room
6. Sports Facilities
7. Rainwater Harvesting
8. Intercom
9. 24*7 Security
10. Jogging Track
11. Landscaped Gardens
12. Indoor Games
13. Sauna (separate for ladies and gents)
14.Table Tennis Room
15. Pool Tables
16. Squash Court
17. Indoor games room
18. Supermarket
19. Ladies & gents Parlor
20. T V Room
21. Space for Creche
22. Senior citizen's area
23. Feng Shui / Vaastu Compliant
Mantri Celestia Internal Amenities
| | |
| --- | --- |
| Staircases | Anti skid tile |
| Terrace | Anti skid tile |
| Reception/ GF Lobby/ Lift Lobby | Vitrified tile with granite and tile cladding |
| Service Lift Lobby | Vitrified tiles |
| | |
| --- | --- |
| Master Bedroom | Marble/equivalent |
| Kitchen | Marble/equivalent |
| Master Bedroom Toilet | Marble/equivalent and dadoing |
| Balcony / Deck | Anti skid vitrified tile |
| Living / Dining /Family / | Marble/equivalent |
| | |
| --- | --- |
| Main Entrance | Wooden with hardware |
| Bedroom | Wooden with hardware |
| Balcony | UPVC Sliding Doors |
| Toilet | Wooden with hardware |
| | |
| --- | --- |
| 2 BHK | 3 KW |
| 3 BHK | 3 KW |
| DG | 750 W |
| Transformer Capacity | Calculated as per load |
| Switches | Modular electric switches |
| | |
| --- | --- |
| Borewell | Yes |
| Water Supply | Treatment WTP |
| Sewage Line | Water Purification Plant |
Common area, lifts and pumps will be taken care of by standby generators.
Mantri Celestia Master Plan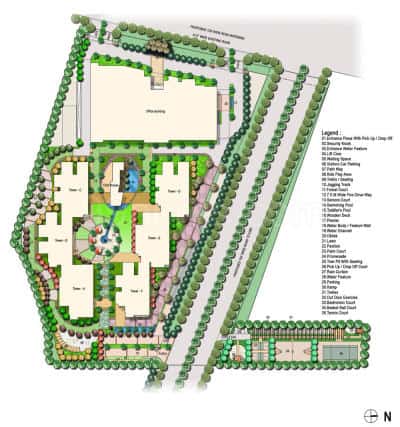 Mantri Celestia Location Map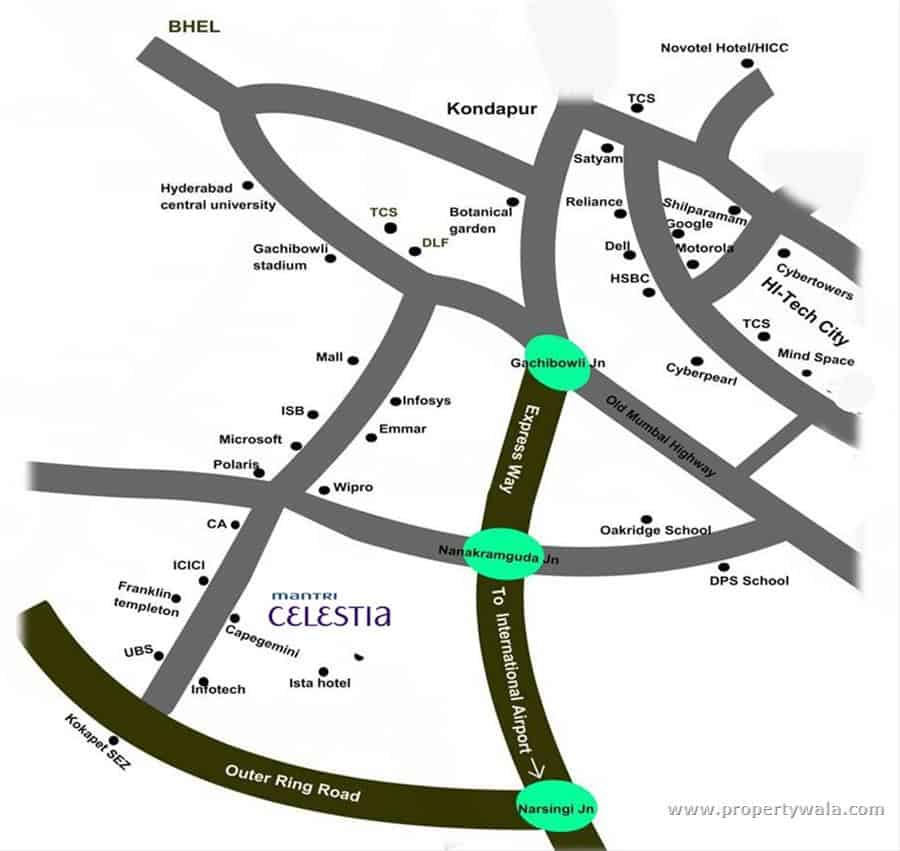 Mantri Celestia - Address and Google Map
Address: Mantri Celestia,ISB Road, Wipro Junction, Gachibowli, Financial District, Nanakramguda, Hyderabad.
Pin code: 500032
Email : [email protected]
Mantri Celestia Image Gallery
Mantri Celestia FAQs:
1.What are the basic amenities provided at Mantri Celestia?
Mantri Celestia offers basic amenities like around the clock security, reserved parking, visitor parking, gymnasium, Lift, R O water system, intercom, club house, Wi-Fi, rainwater harvesting, swimming pool, maintenance staff and a water purification Plant.
2.Where is Mantri Celestia Located?
The project is located in Gachibowli. The area is well connected to other areas like NanakramGuda and Khajaguda.
3.What is the possession Date of these apartments?
Mantri Celestia is a ready to move in project.
4.What is the total land area of Mantri Celestia?
Total land area of the project is 8 acres.
5.What type of furnishing does Mantri Celestia provide?
Mantri Celestia provides semi furnished apartments.
6.What is the size range for a 2 BHK flat at Mantri Celestia?
The size range for a 2 BHK flat at Mantri Celestia is 850 - 1075 sq. ft.
7.What is the price range for a 3 BHK at Mantri Celestia?
3 BHK flats are in the range of 80 lacs to 1.04 crore.
8.Are these apartments Vaastu Compliant?
Yes. The apartments at Mantri Celestia are Vastu compliant.
9.How many blocks and floors does the project comprise of?
There are a total number of 6 blocks in this property with 24 floors each, comprising of 2 and 3 BHK.
10.What are the popular restaurants in the area?
Popular restaurants around Mantri Celestia are Driven Café, Deli 9 Bistro, The Fisherman's wharf, Jonathan's Kitchen, The Dinette, The Lounge Bar, and Republic of Noodles.
About Mantri Group:
Mantri Developers was founded by their current Chairman and Managing Director Sushil Mantri in 1999. Their portfolio consists of luxury and semi-luxury apartments, villas and row house, retail, offices, super luxury residential properties. Their portfolio also includes construction in the field of commercial, hospitality and education. Their aim is to develop world class projects with energy conservation at its heart. Mantri Developers received Morgan Stanley's first Indian real estate investment worth $68million. This goes on to show the confidence of worldwide investors in the capabilities of Mantri Developers.
Mantri Celestia project is a classic portrayal of the urban fashionable and chic lifestyle located in Gachibowli, Hyderabad. The project has close proximity to several big IT companies. Hospitals are located at a walking distance. With its impressive list of schools and day care centers, the property is a good investment for families. Famous tourist attractions, malls and movie theatres are 30 minutes away from the property. And if you do not want to step out of the complex, you can enjoy a day of fun with your family with the host of on complex amenities offered at Mantri Celestia.

Here's more to look into!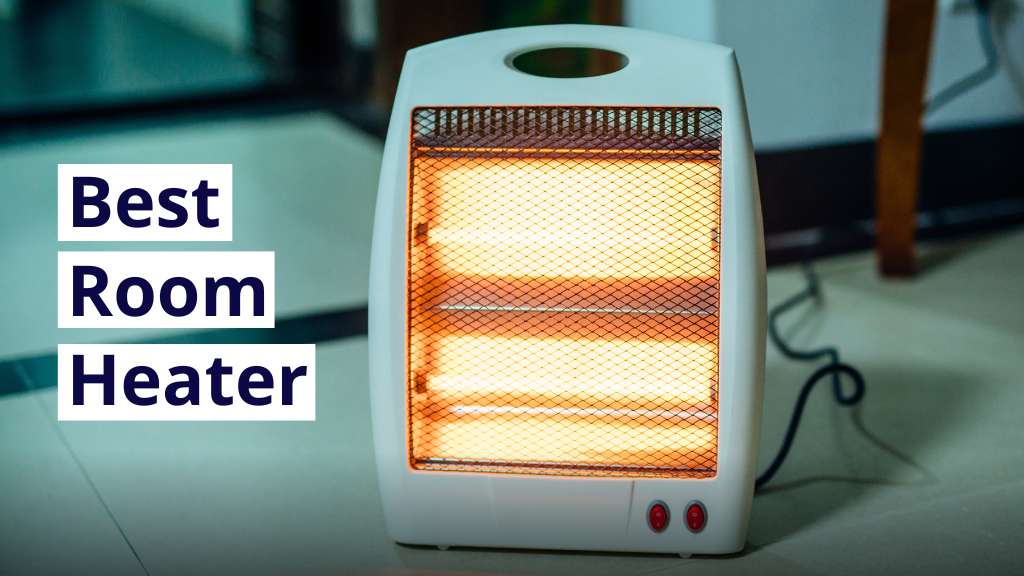 Choosing the Best Room Heater: A Comprehensive Guide to Staying Cozy Room heaters...