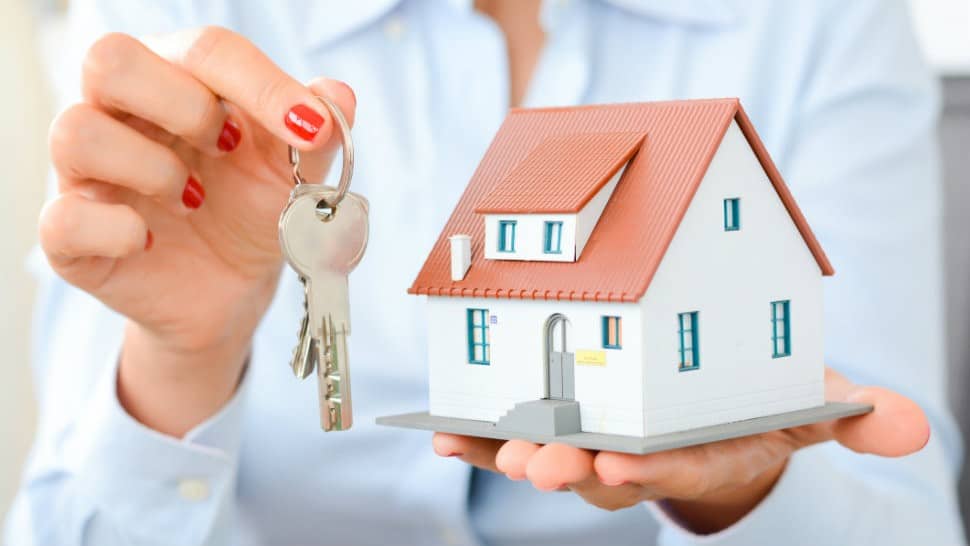 Buying a house does involve certain financial expenditures at your end that might come across at a high rate and interest. This perhaps turns out to be quite confusing and 'too much' at the go. Nonetheless, in these cases, the buyer must make some efforts to plan and to save that would eventually get them closer to buying their dream house in 2022.
To help you get a step closer, we have curated this article that will help you when you are on the hunt to search for your dream home and give you an insight on how to save money to buy a house in India. Read on and know a few tips here!
1) You can opt for a home loan as it is tax saving
If you're wondering how to save money for a house with a down payment option, opting for a home loan is the right choice for you. The best part? It is also a tax-saving alternative!
When buying a home, you can consider a home loan for the tax-saving advantages it offers as, besides the home loan component, the interest on a home loan is tax-deductible. However, to help you find out more options:
You can buy a house while having a woman co-applicant as the first borrower of your home as it helps you bring down the interest rate that you have to pay that is otherwise added when buying a home.

If the couple is working, you can opt for a joint loan as it helps the total loan eligibility to increase. This is possible as both could claim tax deductions of up to Rs 1.5 lakhs each!

Additionally, when you buy a house from a joint loan, you can also claim for up to Rs 2 lakhs each under Section 24b
2) Look for a bank that offers a low interest rate
As compared to the earlier times, buying a house via a home loan is comparatively easy in the present times, as with almost every bank, they are offering competitive rates that would attract the people on the hunt.
This is why you need to make sure to conduct the due diligence while choosing a bank that might offer you the lowest interest rate. As per the experts, there are banks that claim to offer a comparatively reduced interest rate, especially for female borrowers, varying from 0.01% to 0.15% of the interest rate. Surely the rate might seem to be quite minimal, but when looked up via the home loan tenures across the year, this range happens to add up to substantial savings. For instance, a small difference of 0.05% on an amount of Rs 50-lakh loan across 15 years can help you save up to a sum of around Rs 27,000.
So, make sure you look for loans that offer you a good rate and a decreased loan of interest whilst you are saving up for your dream home and do not be in a rush.
3) Take advantage of the Pradhan Minister Awas Yojana (PMAY)
The PMAY was launched in India in order to help the Indians to avail their houses or a property at a subsidized rate, keeping in mind that the borrowers meet the initial criteria that are laid by the government.
Under the Pradhan Minister Awas Yojana, the Credit-Linked Subsidy Scheme (CLSS) for the Indian first home buyers, allows them to avail subsidized interest benefits of up to the amount of Rs 2.67 lakhs on their home loan of the property.
Perhaps, when looking to buy affordable homes, make sure if you are looking to buy it under the CLSS benefits, as it helps you save more amounts of money.
4) You can opt for home loan insurance, but it isn't necessary
While you are opting for a home loan from a bank, it is not mandatory for all to also opt for insurance cover at the same time, the law, nor the RBI or IRDAI has made it necessary yet.
An insurance cover for a home loan is always at the sole discretion of the buyer and no one can force an insurance cover on you. However, you can always opt to buy a plan at a later stage, or as and when you feel like, through an insurance company.
Also note, a home loan insurance policy that is attached with your home loan, generally involves a single premium, and you will not be allowed to port your insurance in case you plan to switch your lender, later.
5) Pay attention to the home loan interest spread
Paying attention to your home loan interest is quite important as the interest rate spread varies from bank to bank, or between the schemes that are offered in the same bank.
Perhaps, unless the spread is specifically mentioned in the agreement when purchasing a loan to buy a home, it does not change over the tenure of the loan, unlike the interest to reflect the changes in repo rates and market conditions.
This is why, as borrowers, you must always choose and select the lender that has the lowest spread, as any change in the market forces and regulatory policies would reflect on the interest. However, your spread would remain constant.
6) If you can, always negotiate with the builder or property seller
This is a key step on how to save money to buy a house, you must never expect the first offer to come from the realtor or a developer.
Make sure to always enquire for other options, including the best possible rates, the furnishings, and the amenities that are offered. Once you are sure about it, try negotiating, but keep in mind to quote a reasonable offer.
7) Make sure to explore the under-construction properties in the nearby areas
Another important aspect to keep in mind before understanding how to save money for a house is to understand the nearby area of the property very well.
It is only natural for you to get lured by the 'ready to move in' properties as they might sound attractive, it is important to also keep in mind those are generally the real estate that is more expensive.
Perhaps, if you have the time to wait, try and look around and purchase a house that is still under construction or maybe needs finishing work. This would comparatively be a better option in terms of finance, just make it a point to check their RERA registration and the developer's record.
To Conclude: How To Start Saving Money For A House
To be able to buy your home is quite a hefty task, but what serves more importance is to know how to save money to buy a house in all the possible ways, even if it's a small percentage. This small difference, with time, turns out to be the most profitable jump. Perhaps, the article above helps you with ways to save money when you are on the hunt to buy your own dream house.
Make sure to be wise, alert, and clear in terms of what you require.
How To Save Money To Buy A House In India FAQs
1. Is it ok to negotiate the price of a new build home?
Yes absolutely! It is completely ok to negotiate the price of a newly constructed house. Negotiating on a closing cost is comparatively easier than negotiating on the purchase price, this is because the builders would only try to hike the final price to as high as possible for future appraisals in the neighborhood.
2. What upgrades are worth it in a new home?
Here are a few upgrades for a new home that you can opt for:
(1.) Extra-height kitchen cabinets
(2.) Pans and pot drawers
(3.) An over-fridge cabinet
(4.) A designated microwave spot
(5.) Glass cabinets
(6.) Upgraded tiles
3. What must one buy, new construction or an existing home in 2021?
A home in making or new homes are observed to have more energy as compared to the older houses and they are built using new materials, have better insulation, and state-of-the-art tech. Whereas, on the other hand, the older homes can be more financially stable and fall into a different tax base as to the newer homes.