A plot loan, as the name suggests is a loan given out by the lenders to the borrowers who are in search of a plot for the purpose of building a house to have an easier financial access. These loans are given out by most leading Indian banks at a certain interest rate that the borrower is to choose as per the accessibility.
If you are a borrower and are looking forward to understanding the "plot loan" in more detail, then you've arrived at the right place. We, through this article, will help you understand everything you need to know about a land loan. So, continue reading!
What Is A Plot Loan Or A Land Loan?
These are loans that a buyer seeks from lenders in order to purchase a piece of land in India. Most financial institutions move forward by offering financial assistance to buyers to help purchase plots and land parcels where the buyer intends to build their dream home.
Note – These home loans are only given out to those who seek to build their house and not to build a commercial unit or for agricultural purposes.
PLOT LOANS

Intension

To buy plots and construct a house on it

Not available for

Plots in rural areas

Interest Rate

Higher compared to regular home loan interest rates

Tax Benefits

Available under Section 80C and 24 if the house is constructed
What Are The Different Types Of Plot Loans Available?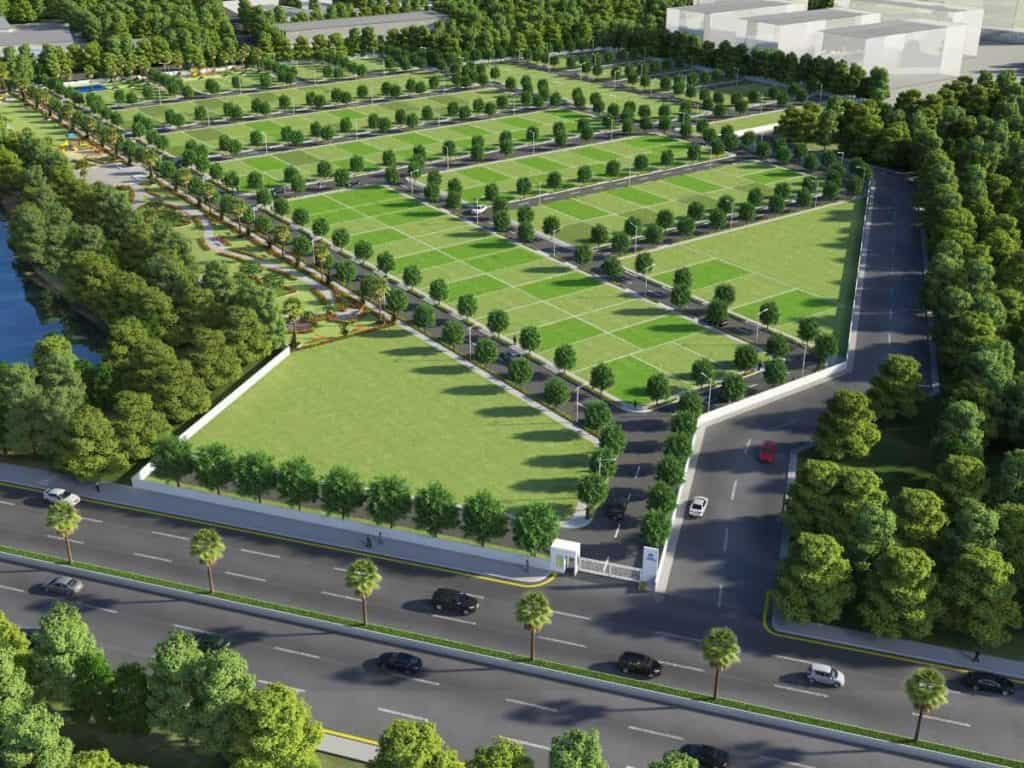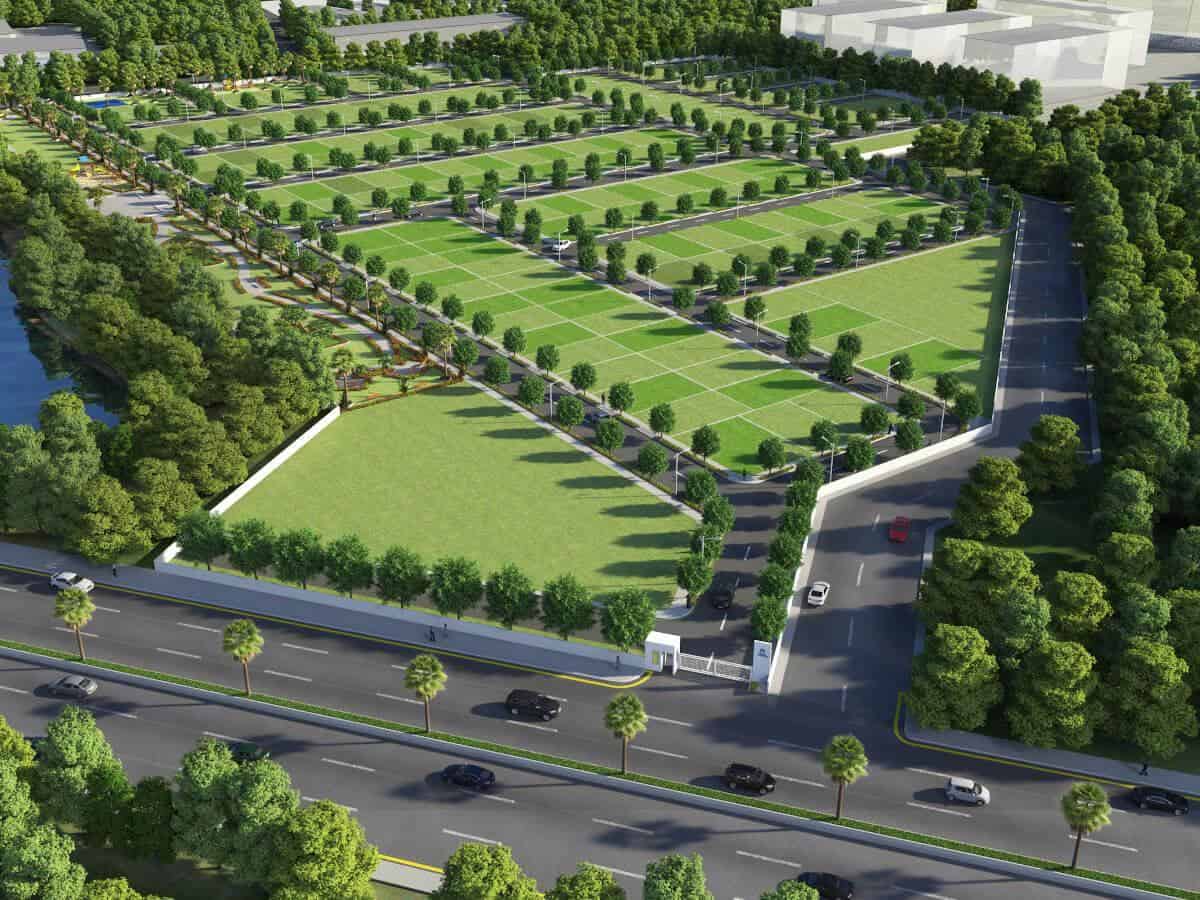 A plot loan is available in two categories; (1) loans for a residential plot, and (2) loans to buy a plot and to also construct a house.
Generally, most banks in India intend to offer loans to borrowers to purchase a plot and construct it in order to prevent the risks involved in the plain vanilla plot loans. Also, they will be forthcoming in case the loan is being taken to get plots that are sold by the development bodies such as the Delhi Development Authority (DDA), the City and Industrial Development Corporation (CIDCO), the Bangalore Development Authority (BDA).
Why Should An Individual Opt For A Plot Loan?
Listed below are the reason why an individual must opt for a plot loan:
Plot loans offer buyers to purchase a lucrative piece of land via easy access to finance with a good lending rate

The lenders enable the buyers to get a tax deduction under Section 80C and Section 24 of the Income Tax (IT) Act

There are no prepayment charges if they can close the loan before the tenure ends
Plot Loans: Eligibility And Required Documentation:
1) Eligibility Of The Borrower:
The buyer should be a resident of India

They must earn their income via a job or self-employment

Must be above 18 years of age when applying for the plot loan. However one must check with the bank that they choose to apply as each bank has its own age requirements, for instance, ICICI Bank offers plot loans for applicants aged at least 25 years

No plot loans are given out to citizens who are above the age of 65 years old
2) Documents Required:
A duly filled application form for the plot loan

Self-attested copies of the required documents

Identity proof – PAN Card, Aadhaar Card, Voter ID, Driving license

Address proof – Utility bills

Passport size photographs

All other requested documents

Income proof for salaried borrowers: PAN card, Salary slips of the last three months, copy of bank statements of the past three months

Documents for self-employed borrowers: PAN card, certificate of qualification for professionals, bank statement of the last 12 months

Property documents include – Copy of allotment letter/buyer agreement, Title deeds including the previous chain of the property documents, agreement of sale, sale deed, registration and stamp duty receipt, NOC,
What Is The Maximum Amount On Plot Loans Offered By The Banks?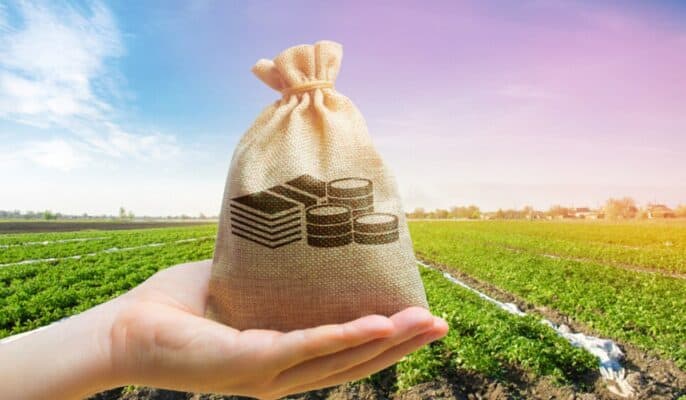 Lenders of a home loan typically offer the buyers 70%-90% of the purchase value as the plot is under their loan to value ratio norms. Therefore, the buyer arranges between 10% and 30% of the plot and a construction loan cost from his/her/their funds. For instance, the Punjab National Bank (PNB) requests the borrowers to arrange only 10% of the purchase cost which includes stamp duty and registration charges if conditions are met.
Irrespective of it all, the lenders do have a cap on the highest amount they would be offering as a plot loan. For example; the State Bank of India (SBI) offers up to a home loan amount of Rs 15 crore through its Realty Home Loan product, whereas, the ICICI Bank offers land loans for plots that range from anything between Rs 8 lakhs and Rs 3 crores.  
Note – Most leading Indian banks offer land loans, however, only a few popular Indian Banks offer loans with attractive rates. These banks include SBI, PNB, HDFC, ICICI Bank, etc for buying a plot and constructing a unit at the same. 
What Are The Interest Rates On The Plot Loans?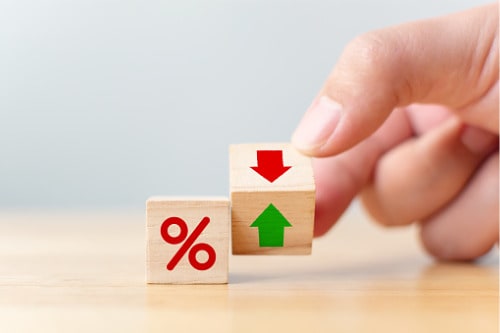 When compared to home loans, the banks generally charge a higher rate of interest. Where a housing loan at PNB is currently available at 6.80%, the lender charges at least a minimum interest of 8.50% on plot loans. On the other hand, the ICICI Bank charges similar interest on home and land loans.
Take a look at the table below for a better understanding of the interest rates on plot loans across the leading banks:
| | |
| --- | --- |
| BANK  | PLOT LOAN INTEREST RATE |
| SBI | 7.70% – 7.90% |
| PNB | 8.50% – 10.70% |
| HDFC | 7.05% – 7.95% |
| ICICI BANK | 7.20% – 8.30% |
Plot Loan Processing Fees And Other Charges
Like home loans, the bank lenders charge a certain processing fee as a part of the loan disbursal process. This fee on the loan varies from bank to bank, where some banks intend to charge a flat fee that runs up to Rs 10,000, the others only charge a certain percentage of the loan amount, that is anything between 0.5% and 1% of the loan amount as processing fee for plot loans.
Apart from the processing fee, the borrower is requested to make a payment for the legal and technical assessment fee too as they send legal and technical experts to physically visit the plot and examine the documents. Additionally, if the bank reduces the rates anytime in the future and the borrower plans to reap the benefit of the lower interest rates, even then they will be asked to pay a conversion fee for the same.
What Are The Plot Loan EMI Payment Methods That A Borrower Can Avail?
A borrower can two options to help pay their EMIs against a plot loan, these include:
1) Standing instruction:
If you apply for a plot loan that you wish to pay in EMIs you could choose to give standing instructions to your bank by which the EMI would be automatically debited each month from your bank at a specific date.
Note – You do not necessarily need to have an account with the bank from which you plan to take a plot loan and can readily use your regular bank account.
2) Post-dated cheque:
A post-dated cheque is another way to pay your EMI in a timely manner to the lender, here, the bank. Note, this facility is only offered to those borrowers where the ECS facility is not available, so if you are one, feel free to use the post-dated cheque EMI method.
To Conclude: Key Facts Of A Land Loan
Specified time limit: The banks generally ask the borrower to construct a dwelling unit on the plot within a period-specified time to avail of the land loan.
A location limit: Most banks offer plot loans to purchase lands in urban and developing areas but do not cover the rural areas.
Prepayment charges on a fixed-rate loan: A borrower isn't charged any prepayment fee in case the plot loan is on a floating rate of interest, however, the bank will impose a penalty if taken on a fixed rate. Such as the HDFC Bank imposes a 2% prepayment penalty on a pre-closure of plot loans.
The credit score impact: Banks show importance to the credit scores. If a borrower has a good credit score they are offered a low rate of interest, while the others with a poor credit score have a higher rate of interest. So, if you have a credit score of 700 and above make sure to use it to your advantage.
Legal encumbrances: Make sure that your property-related documents are free of legal issues, as they wouldn't agree upon the application otherwise.
FAQs: Everything You Need To Know About Plot Loans
1. How much time is taken for a plot loan application to get approved?
While the time taken for a plot application differs from bank to bank, generally it could take at least a week for the plot loan application to be processed.
2. Are interest rates on plot loans and home loans different?
Yes, they are. Plot loans are typically priced much higher as compared to home loans.
3. Does SBI offer loans to buy plots in India?
Yes, they do! SBI does offer financial assistance to the buyers who are planning to invest in plots via the Realty Home Loan product of the bank.
4. I want to purchase commercial land and construct a shop on the plot. Can I get a plot loan for the same?
The lenders offer separate products for the purchase of industrial or commercial plots. Therefore, land loans are not meant for such borrowers in that case.