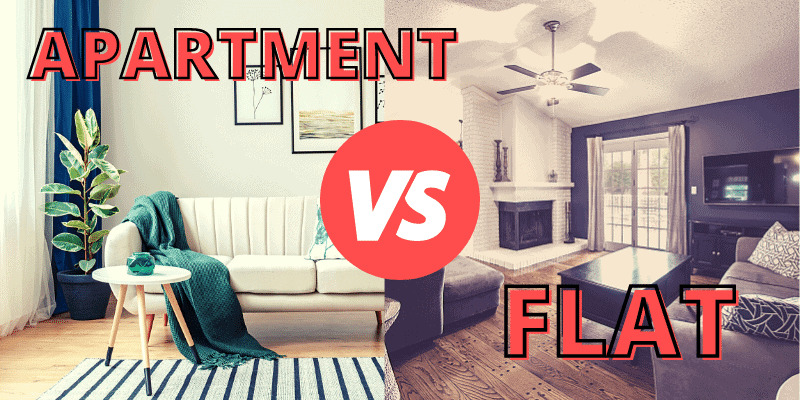 Are you on the hunt for your dream house? Do you often find yourself between questions like the basic real estate terms or as simple as the difference between flat and apartment? 
While this might sound weird and "obvious" to know, during the process, it is always handy to know more about the topics to avoid real estate jargon – common feedback given by most property hunters. 
These also include the simplest of terms that are common and found difficult to decipher, such as "flats" and "apartments." Often and commonly used interchangeably, there's no recognizable difference between a flat and an apartment on the surface.
In a general sense – a flat and an apartment are understood as personal living spaces that could either be rented or purchased. These commonly consist of a set number of rooms in the same story but within a much larger building. 
However, when digging deeper, there are disparities when you look at the two which most people might not be aware of. So, let's quickly get onto understanding the differences between apartments and flats.
What Is the Difference Between Flat and Apartment?
Speaking specifically of India, any living space is termed as a flat, that is when it is a part of a building which is in itself a part of a cluster of buildings. These kinds of localities are generally referred to as townships or housing societies. 
On the flip side, living space has termed an apartment when it is a part of a single building.
Difference Between Flat and Apartment - The Linguistic Difference Between the Two!
When we take the international waters in mind, a common living space could either be termed as a flat or apartment as per its geographical location. 
Therefore, while Britishers prefer the word "flat," the Americans would like to call it an "apartment." Nevertheless, in India, these two terms are used interchangeably.
Difference Between Flat and Apartment In India - The Difference By Quality
Commonly, flats are considered to be ordinary residences with accompanied standard amenities. However, the apartments are recognized as upscale and posh flats. 
The difference between the two is that the apartments come in a variety of layouts and configurations and are generally considered to be of "high standards."
What Is the Difference Between a Flat and an Apartment?
Flats, as the name gives it out, are referred to as living spaces that exist on a single storey. This is why the word "flat." 
In case you have a penthouse space of two storeys, then it is not considered a flat and can be classified as an apartment since there is no restriction on the verticality.
Despite this, whether it is a flat or a two-storeyed penthouse, it is still eligible for home finance. This means you will still need to pay the interest of the home loan over and above the principal amount.
For all purposes and intents, the difference between an apartment and a flat can be used interchangeably, since there aren't any major changes apart from the primary difference between the two. This is that flats are a part of housing societies and apartments belong to single buildings. Here, all spaces essentially remain the same with only linguistic usage and location deriving the differences.
So, no matter what you have your eyes on, be it an apartment or a flat, you must always keep your comfort, security, and budget in mind as house hunting can be a toll to take up. For easier understanding and help, do not hesitate to reach out to us and help solve the puzzle at once!
Difference Between Flat and Apartment FAQs
1) What should my baby be doing at 5 months of age?
5-month-old baby are able to sit for a long time but would still need a pillow for support after a few seconds. On the other hand, you can expect your baby to also start rolling on their back to tummy.
2) What is the normal size for a 5-month-old baby?
The average weight of a 5-month-old baby girl is 15.3 pounds and 16.9 for baby boys.
3) Can a 5-month-old have a growth spurt?
Your 5-month-old baby would have gained about 1 to 1.25 pounds. Therefore, generally as per the growth spurts are concerned, babies tend to have them around four and six months. So expect changes prior to or post this month.