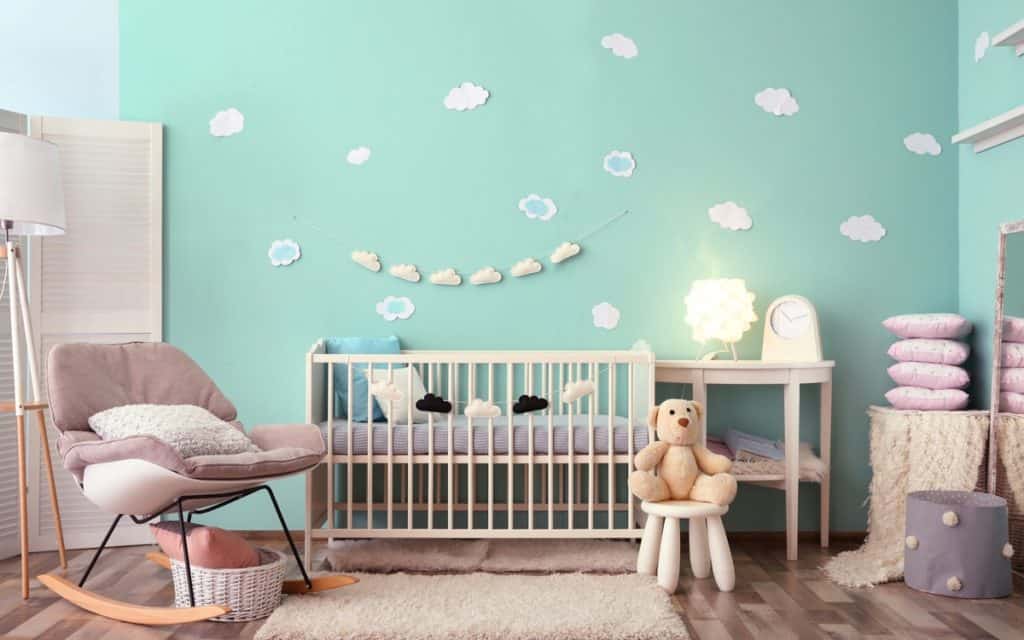 Designing a baby's room may be a lucrative and exciting experience, but it can also be intimidating if you don't know where to start. When you have a new baby, nursery room decor may be a difficult and time-consuming endeavor. You should take the task of making a joyful nursery very seriously since it is one of the most essential things to accomplish before the due date of your baby.
In this article, we shall discuss what are the tips and ideas one should keep in mind for creating a child-friendly baby's nursery room and what should be included while designing a babies room. Let's get started.
Tips And Ideas For Creating A Baby's Nursery; Designing A Babies Room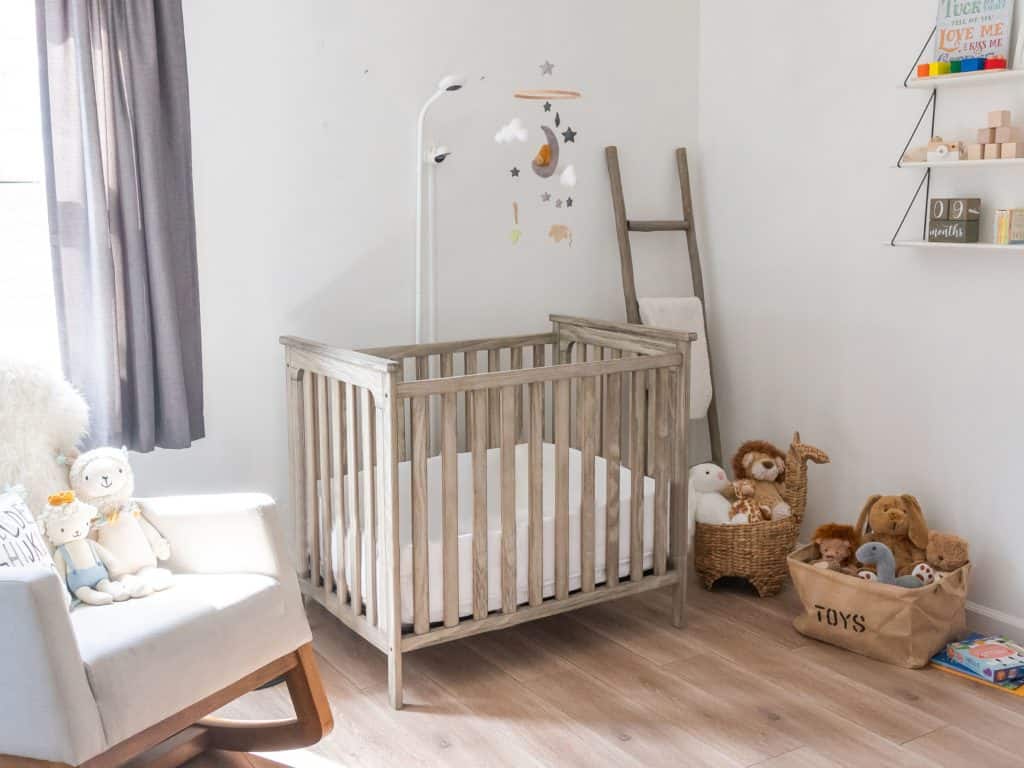 The following tips and ideas must be included while creating, decorating, and designing a baby's room considering the health and safety of your baby.
The first thing to consider while creating a baby nursery is to select a good room. It's best if you use a room that's near the parents' bedroom. The amount of light in the room is an essential aspect to consider. If space allows, a new sink or basin should be installed to provide quick access to water.
2. Ensure Safety In The Room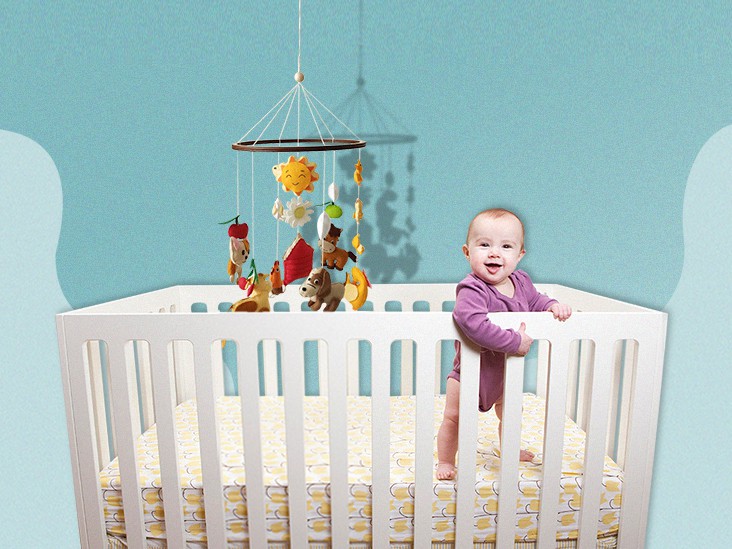 It's good to have gorgeous and lovely fittings in your nursery decor, as well as stunning artwork to adorn it with. However, safety should be the guiding concept in all of this. Furniture, bedding, and baby gates should all be designed with the baby's safety in mind. The lighting, locations of the bed, heaters, accessories, and other decorations are all things you should look at carefully to ensure safety.
3. Paint The Walls; Designing A Babies Room

Paint the walls and ceiling of a baby room, with calm colors such as pink and green. You should always decorate the baby's room with colors that are relaxing and calm. Reflective light is one element that may be unpleasant for your baby, therefore finishing is also crucial when you paint the wall.
4. Keep The Nursery Design And Theme Simple; Designing A Babies Room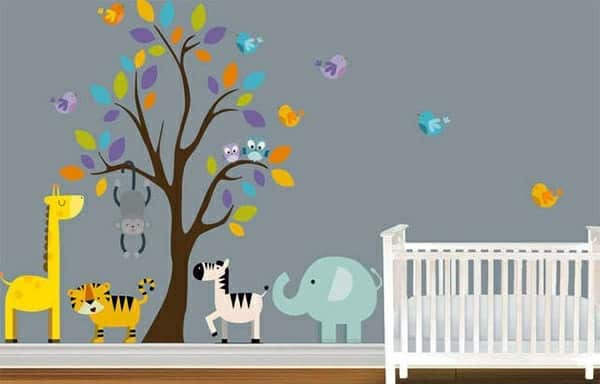 With so many themes, decor, and colors to choose from, you may find yourself over-decorating your baby's room. All of the furniture, themes, and decorations should be kept as simple as possible. To keep things simple, consider a child-friendly theme and nursery design. Keeping a child-friendly design could keep your baby in a good mood.
5. Ensure Mobility Of The Nursery
When it comes to decorating your child's room, keep in mind that readily moveable items should be included.  All of your interactive artworks, as well as your furniture and fittings, should be easily moveable from one place to another.
6. Create And Design The Room Differently; Designing A Babies Room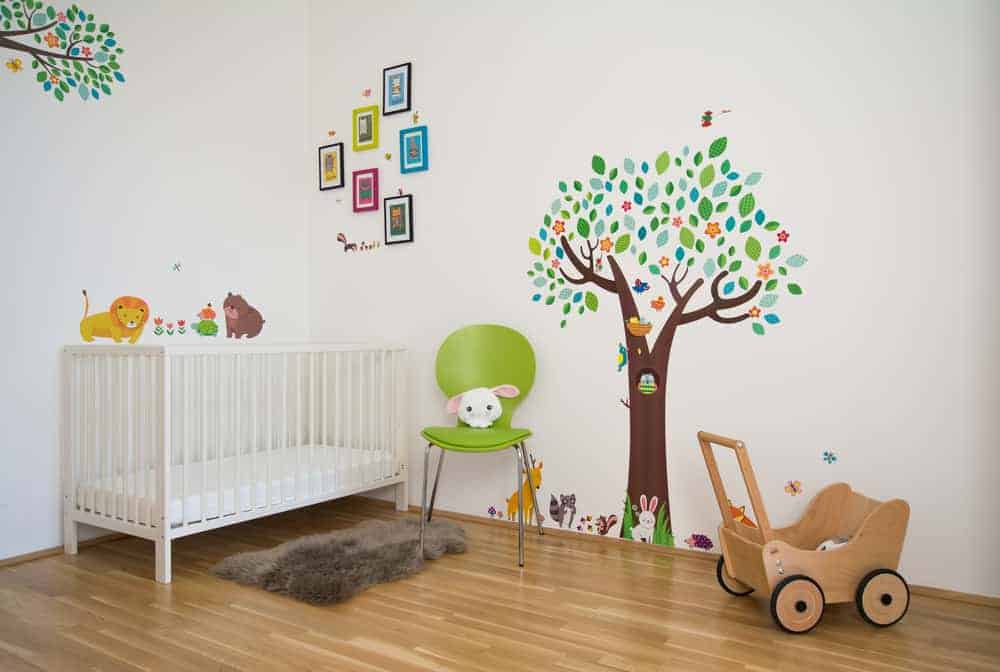 Every design or decor is not always the best design. While there are a variety of decorations to suit a variety of objectives, not every piece of furniture or accessory is created or appropriate for newborns. The coolest thing to do is to come up with a fascinating and amazing theme and pictures that will capture your baby's attention. For example, you may buy wallpaper for the nursery room wall, which will brighten and creatively decorate your child's room.
7. Install Crib Drawers In The Nursery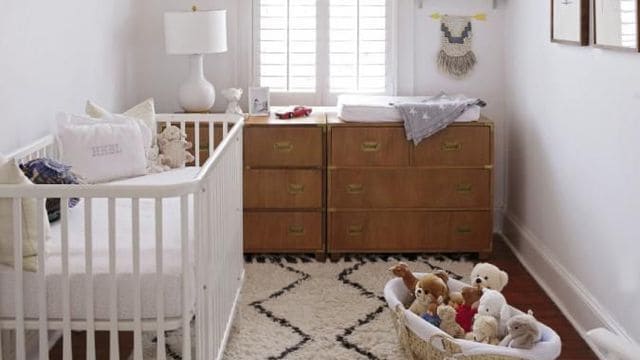 A drawer under the crib will keep linens close at hand. As a result, your nursery appears to have more space and looks clean. With the crib drawer, you can easily store things that are essential and can be easily reachable.
8. Keep Laundry Baskets In The Nursery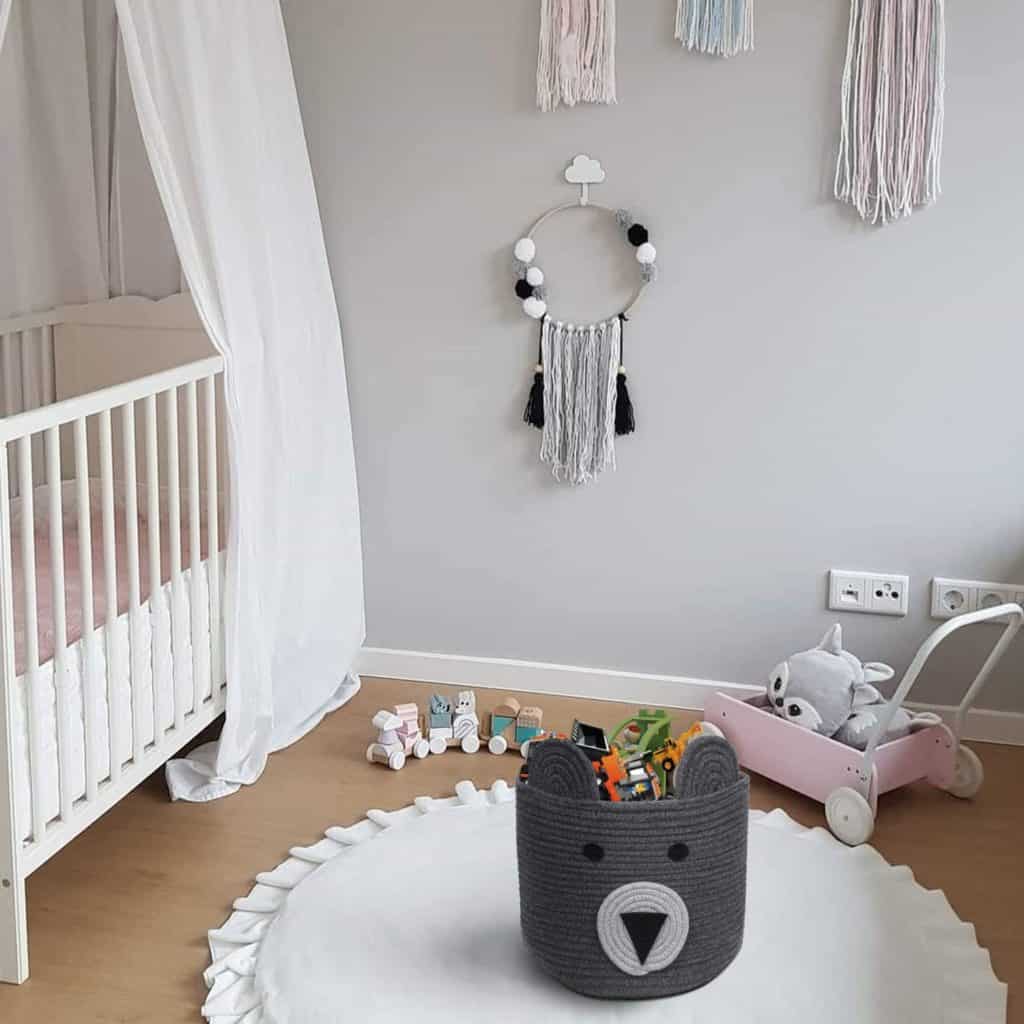 When it comes to your baby's nursery, always utilize a laundry basket. The majority of laundry baskets that are sold in the market can not only be used to store clothes but can also be used as toy storage, giving your baby's toys a place.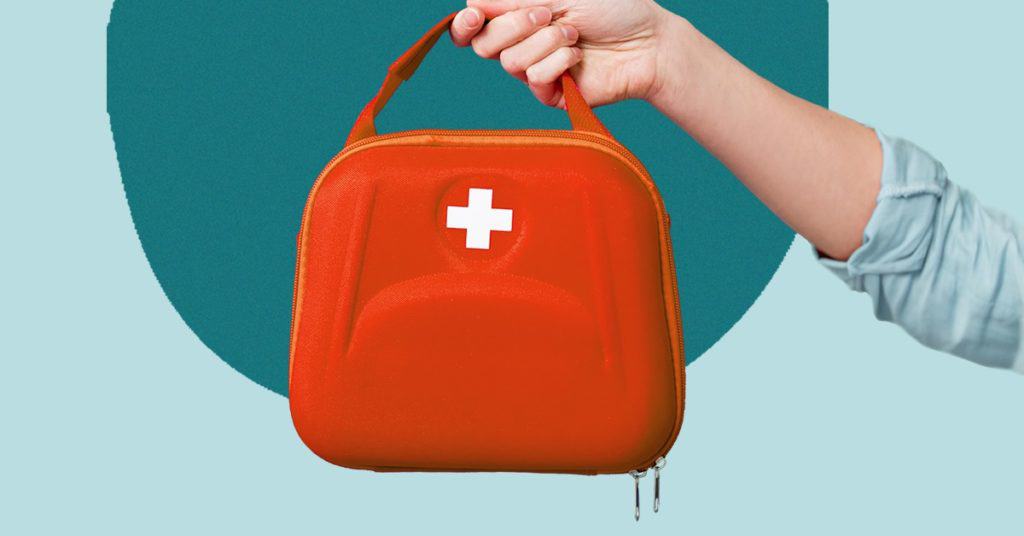 It is always handy to keep a medical box in the nursery because parents can never know when their baby might fall sick or get injured while playing. A medical box usually contains bandages and creams which are applied to the wounds of the baby. Medical Box also includes diapers, wipes, lotions, and ointments.
10. Use Eco-Friendly Green Products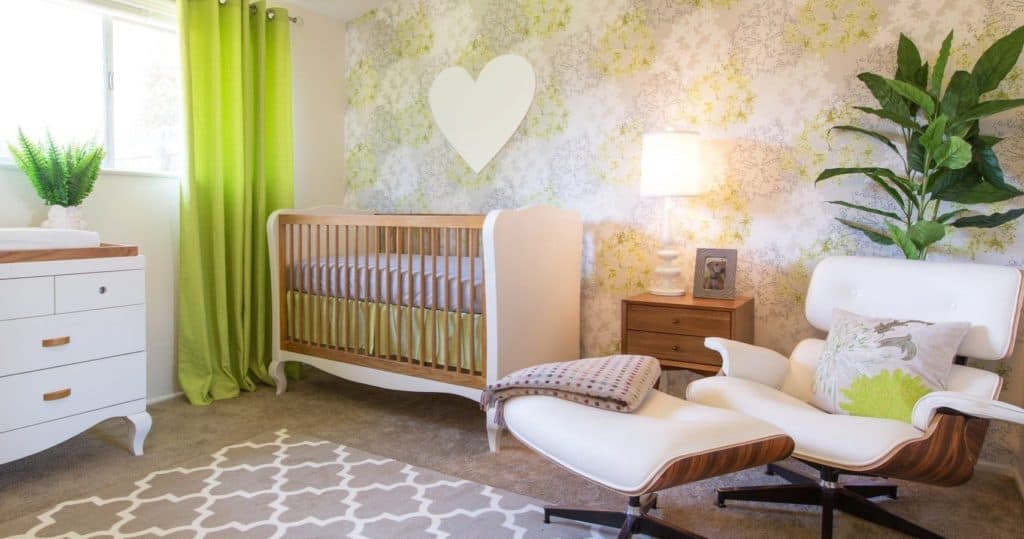 Always make sure that you use non-toxic and eco-friendly products in the baby nursery instead of chemical products. For bedding, you can use an organic blanket and an eco-friendly carpet can be laid out on the floor. For the nursery light, you can opt for energy-efficient lightings such as LEDs or CFLs.  By using eco-friendly green products, you are eliminating all the chemicals in the nursery which could be of harm to the health of your baby.
11. Identify a Focal Point; Designing A Babies Room
The crib is the focal point of most nurseries, but there are many additional alternatives. A wide window or corner, as well as a distinguishing object like an oversized toy or a painted dresser, may all help to grab attention to the nursery.
12. Add Curtains To The Windows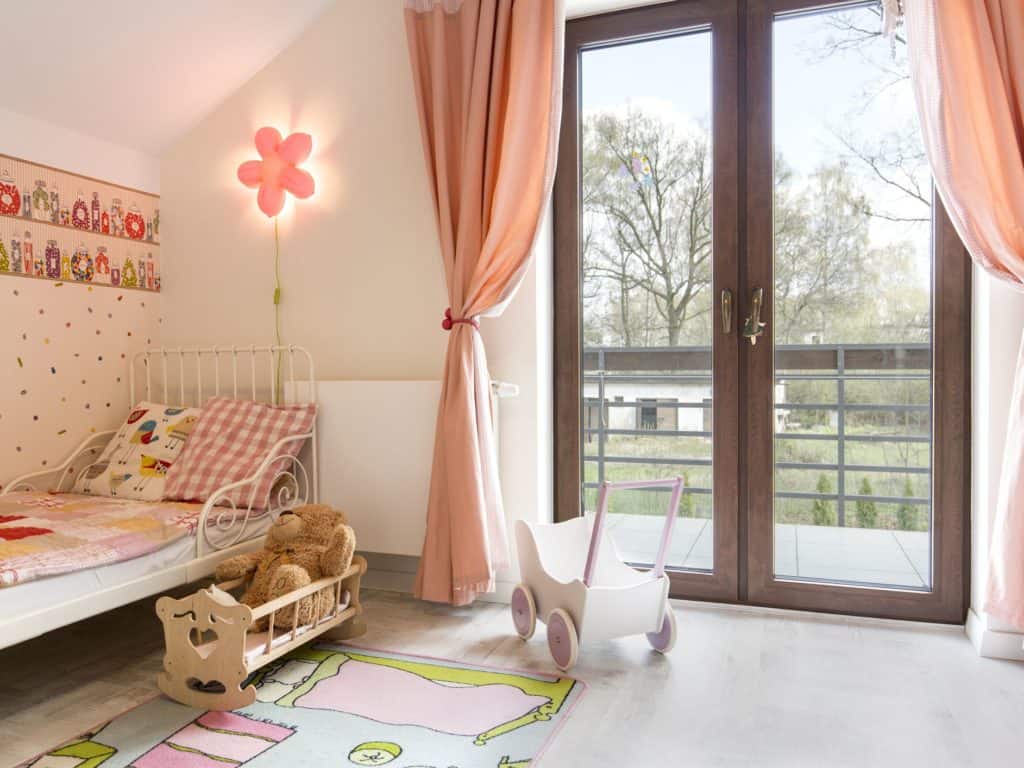 In the nursery, always use blackout curtains or thick shades. This will allow the baby to sleep for longer periods and more comfortably. More importantly, curtains will keep the room cool throughout the day.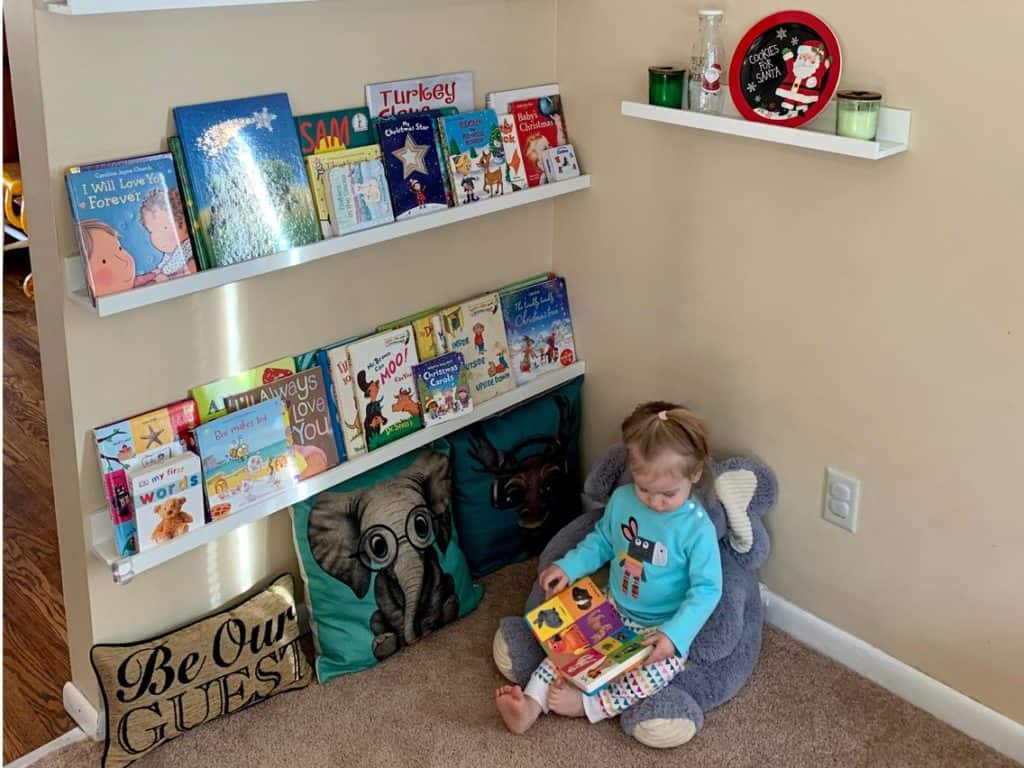 To encourage reading and storytime for your baby, it is better to install a bookshelf while designing a babies room. Parents can place good storybooks and nursery rhyme books that help in the baby's reading and educational development.
14. Baby-Proof The Nursery
All electrical outlets should be covered, and cables should be tucked away. Any furniture that might cause a hazard should be secured and carpets should be secured to the floor to avoid slides. Keep an eye out for any choking risks and make sure that all medicines, ointments, and other items are safely stored out of reach of your baby.
Babies spend a significant amount of time on their backs, looking at the ceiling. Consider painting the ceiling a calm color or adding a painting or wallpaper to compliment the theme of your baby's nursery.
16. Design A Growth Chart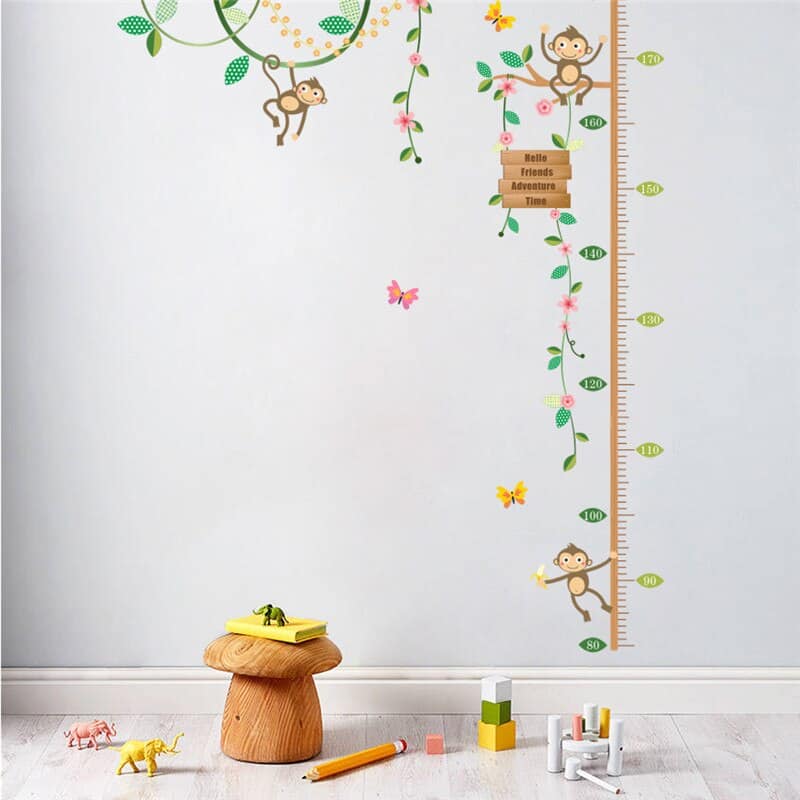 If you want to know how to design a growth chart, the easiest way would be to design it with wood with a cardboard chart. You can then get the measurements done, by adding inches on the growth chart and as your baby grows, you can check its height.
Final Takeaway; Designing A Babies Room
We at Parenthood Bliss hope that the above tips for designing a baby's room will serve as excellent guiding tips as you continue to create your baby's nursery. Whether you're updating an existing baby nursery or starting from scratch, the tips above will help you make the best option for your child's safety, health, cleanliness, and developmen
FAQs:Tips For Designing A Baby's Room
1. What things should be in a baby's room ?
Cribs, storing baskets, changing tables, rocking chairs, etc are some of the things that need to be in a baby's room.
2. When should you start decorating the baby room ?
You should start decorating your baby's room when you are 18 weeks pregnant.
3. What baby furniture do you need in your baby room ?
High chair, nursing chair, dressing table, and crib.
4. Can you put a crib near a window ?
No, you must never put your baby's crib near a window.
5. When should you put a crib in the baby nursery ?
You should put a crib in the baby's nursery before the baby comes home from the hospital.
6. Is the changing table necessary in a nursery ?
The changing table is not necessary, but since your baby will move while changing the diaper, it is better to have one.