How many times have you worried on the way to your weekend getaway, if you had locked your door or turned off the gas? What if someone breaks in? Or have you ever caught yourself in a situation where you are baking something special because you're expecting guests and suddenly the oven beeps, the doorbell rings and you're worried about the lights and the ambient temperature of your room all at once? So you've to turn on the air conditioner, the lights and meanwhile your brownies have burnt. Well, sounds pretty chaotic, right?
The smart connected home is the next stage in the evolution of your home. There is a huge list of best smart home devices out there, but choosing the right smart home device is not as easy as asking Google Assistant, "Hey Google, What's the weather like?".
What Is A Smart Home And What Are Smart Home Devices?
A smart home is a residence that is fully or partially equipped with devices that let you carry out day-to-day tasks that would otherwise be carried out by a human. These smart home devices can either be built into the structure or be added individually. You can operate them with applications, voice control, gestures, or using artificial intelligence (AI).
So, How Do These Smart Home Devices Work?
Smart home automation, technically known as domestic robotics or domotics, works on the principle of the Internet of Things (IoT). These systems are capable of monitoring and/or controlling home attributes, such as lighting, temperature, connected appliances, and so on.
Each of these smart home devices has sensors in them (that are connected with the Wi-Fi). These sensors send and receive information, such as detecting time, temperature, light, and many more. Such as when the light sensor detects that it's sunset, it will turn on your ambient lights and draw the curtains.
Your home devices can also do more than just providing convenience. They can tackle tasks like home security, alarm alerts and save energy as well. You can also use them to monitor or control when you are out of town as well- all you need is internet connectivity and you're good to go!
What Makes The Best Smart Home Devices?
The list of smart devices in today's market is never-ending and it is totally up to you how much you want to invest in your smart home. But when you're looking for the best smart home devices, you must keep three key things in mind-
Market review

Integration

Energy efficient



While the market review will show you how good or bad the technology is, integration requires a bit more research. While researching for integration, you should consider any smart home gadget that you already have and check its compatibility with the system. Smart homes can save up to 30-40% of your energy consumption. So you must also consider home devices that can turn off all appliances when not in use, thereby saving the energy-draining caused by 'idling' and improving energy conservation.
How Many Types Of Smart Home Devices Are There?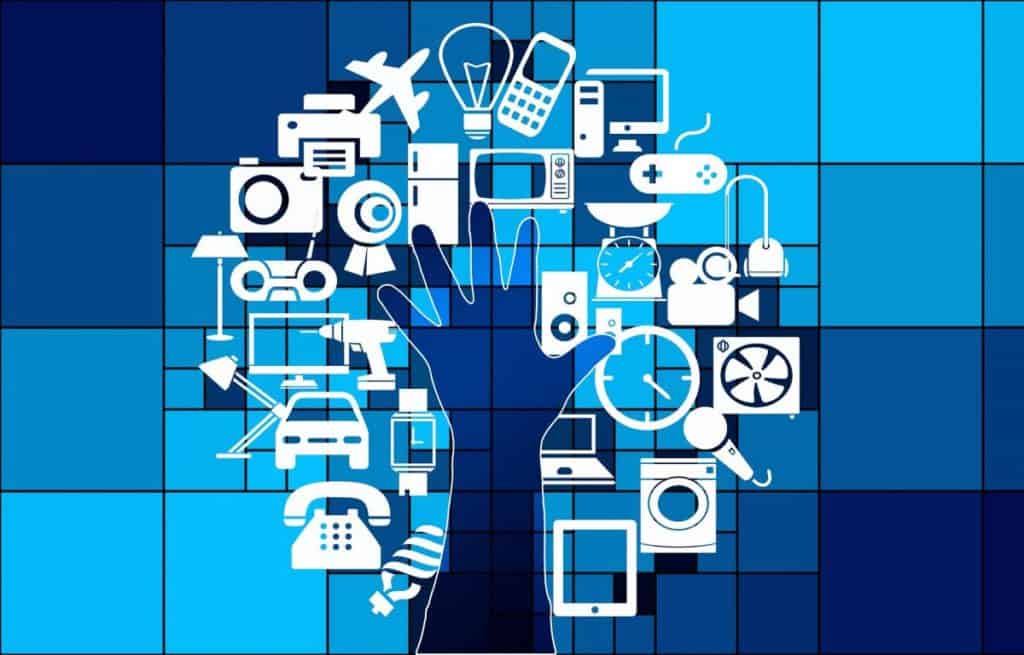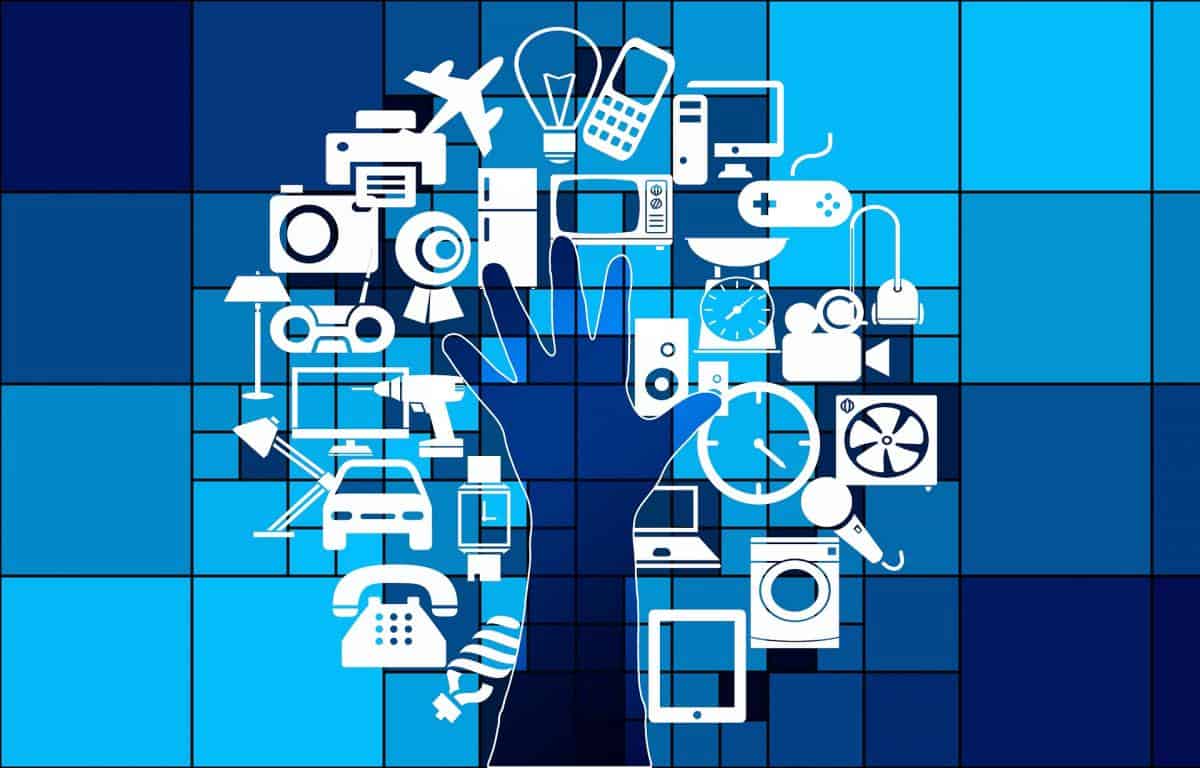 Various smart home devices are available in the market, such as,
Smart speaker

Smart display for Alexa and Google Assistant

Smart mesh router

Smart TV

Smart plug

Smart lights

Smart thermostat

Smart home security camera

Smart home security system

Smart video doorbell

Smartlock

Smart vacuum cleaner
Choosing the best smart home device can be a tedious task, but we've narrowed down our list to simplify the task of turning your home into a smart home. Let's dive into it.
10 Best Smart Home Devices To Choose From
1.  The best smart speakers: Amazon Echo (4th Generation)
Amazon Echo is one of the best and affordable smart speakers that you can use to carry out your everyday tasks by simply connecting with Alexa. It is capable of creating a to-do list, making a phone call, answering questions, and setting alarms and reminders for you.
It also has a Zigbee hub integration that makes connecting devices like smart light and smart lock to Wi-Fi much more seamless and secure.
2. The best smart display for Alexa: Amazon Echo Show 8
For those who are committed to an Alexa-only ecosystem, Amazon Echo Show 8 is the best choice for you. Along with the 8″ HD smart display and high-quality stereo audio, it gives you an option to view your security camera and video doorbell. Well, that's not the end. This device is also designed to protect your privacy, which you can make use of by just sliding the built-in shutter to cover your camera.
3. The best smart display for Google Assistant: Google Nest Hub (2nd Gen)
Want to decorate a corner of your countertop with a digital photo frame? Want to be able to watch Netflix, switch between apps and manage compatible home devices from anywhere in your house by just saying, "Ok Google"? The Google Nest Hub (2nd Gen) is a 7″ smart display hub with built-in Google Assistant, multi-room audio, far-field microphones, and ambient EQ light sensors. The Google Nest Hub blends in your day and can be controlled either by touch or voice.
4. The best smart TV: LG Smart TV
TVs have just gotten faster, simpler, and smarter. And LG Smart TVs are simply breathtaking. It has WebOS with unlimited OTT app support. Along with Alexa and Google Assistant compatibility, it features a voice control system and provides you with active HDR for incredible details.
One of the most unique features of LG Smart TV is the Home Dashboard, using which you can access connected smart devices remotely from one big screen. You can also create your unique daily routine by using your TV as a dashboard.
5. The best smart plug: TP-Link Smart Plug
A smart plug is often referred to as someone's entry point in trying out smart home devices. They're cheap, there's no hassle in installation, and performs the simple task of toggling power on and off remotely.
But with the TP-Link Smart Plug, you can take it a couple of notch up. This smart plug has a built-in energy monitor. You can also schedule the plug to automatically power electronics on and off as needed, like setting lights to turn on at dusk or turn off at sunrise. The smart device also works with Alexa and Google Assistant. You can also turn on the 'Away Mode' when you're out of town to give the appearance that someone is home.
6. The best smart lights: Philips Hue White Light
With the Philips Hue White Light, you can add ambiance light to your home, and enhance it with various shades of white that suit your mood. It ranges from warm white to neutral white and also warm white, which helps you wake up, relax, read and concentrate in the comfort of your home.
7. The best smart thermostat: Ecobee SmartThermostat
Who doesn't love walking in the house and feeling perfectly comfortable? Up your smart home game with the Ecobee smart thermostat. It is one of the best smart home devices you can add to your home because it does more than controlling air temperature with voice commands. Wondering what more a thermostat can do?
Rather than working with an Amazon speaker, the Ecobee Smart Thermostat works with its built-in Amazon speaker. This means that it can do many of the same things that Amazon Alexa and Google Assistant can do. It seamlessly integrates with Alexa, Google Assistant, and Apple HomeKit to help you with playing music, shopping, and controlling other smart home devices.
8. The best home security system: SimpliSafe
If you're looking for the best home security system, SimpliSafe is simply the best for the protection of your smart home. Their wide range of smart home gadgets ranges from door and window locks, gas detectors, glass break sensors, sirens, and even panic buttons. Unlike most whole-home security systems, it does not even require a professional monthly package. With SimpliSafe you can transform your smart home into a safe home for yourself and your loved ones.
9. The best smart vacuum: Ecovacs Deebot
If you still don't have this tiny robot in your house, we're here to tell you that it's time you get one. The Ecovacs Deebot is not only affordable but more intelligent and does its vacuuming job way better. It also has Smart Navi 3.0 mapping and navigation technology, app and voice control, multi-floor mapping for carpets and hard floors. After the Ecovacs Deebot has done its first cleaning, it will show a visual map on your app. Now, you can set either a virtual boundary or create a cleaning area, it depends on you.
10. The best smart lock: August Wi-Fi Smart Lock
A smart home is incomplete if you don't have a smart lock. To help you with this, the August WiFi Smart Lock is a must-have. This smart lock requires no additional bridge to connect to Wi-Fi, so you get full voice and remote access functionality without the fuss. It can easily attach to your existing deadbolt on the inside of your door – so you can continue to use your existing keys. The auto-unlock detects when you arrive and unlocks the door. You can also enable auto-lock to lock when the door closes.
What Are The Benefits Of Smart Home Devices?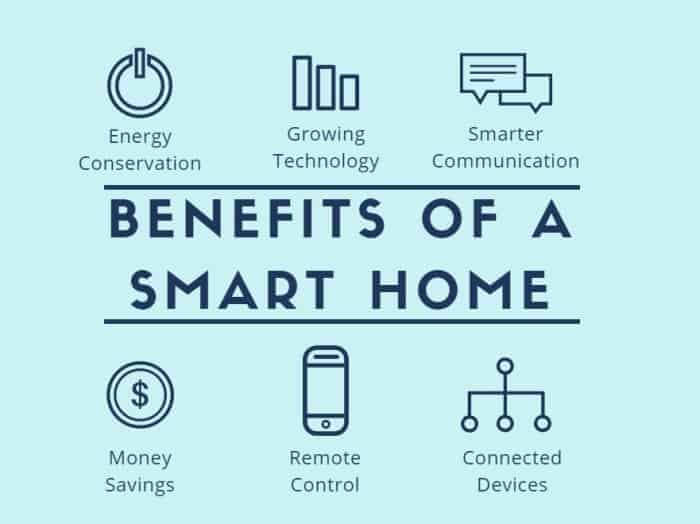 Smart homes devices have some amazing advantages:
You can manage all your connected home devices through one interface.

You can make the most of smart home devices by incorporating security and surveillance features in your smart home network. From security cameras, gas detectors, glass break detectors, and panic buttons, you can add a lot of features to your smart home system.

The remote functionality lets you control your home even when you're not at home. How amazing is that!

Smart home devices are also here to help you with energy-saving and efficiency so you can have more precise control over the heating and cooling of your smart home. To make devices easy to use, a programmable smart thermostat learns your schedule and temperature preferences and then suggests the best energy-efficient settings throughout the day.

Smart home with smart appliances like a smart TV or smart oven understands your preferences and suggests your favorite movies or web series or helps you cook the perfect meal without worrying about overcooking or undercooking it.
From securing your home with a video doorbell and security camera to making a robot clean your house, the best smart home devices are here to serve the purpose. The evolution of Artificial Intelligence (AI) and the Internet of Things (IoT) have brought us a long way. Smart home automation can enhance your productivity and can also make your life more convenient.
FAQs: Best Smart Home Devices: The Key To Sustainable Living
1. What are the best smart home devices for 2021?
The best smart home devices for 2021 are:
Amazon Echo (4th Generation)
Amazon Echo Show 8
Google Nest Hub (2nd Gen)
LG Smart TV
TP-Link Smart Plug
Philips Hue White Light
Ecobee Smart Thermostat
SimpliSafe Home Security System
Ecovacs Deebot
August Wi-Fi Smart Lock
2. Are smart home devices worth it?
Many smart home devices are tough to install. Despite all the downsides, smart homes can provide convenience, add functionality to regular encounters, and even save you money by being energy efficient. If that sounds good to you, it's worth the investment.
3. Is Alexa better than Google?
Google Assistant mostly handles free-form, web-based queries. Whereas on the other hand, Alexa tends to stick to words and for particular sequences of words. Alexa also leans heavily on Wikipedia for general knowledge queries, while Google's search is more comprehensive.
4. Does a smart home save money?
Some smart home devices improve energy efficiency and lower your bills. Many smart home devices exist to make your life easier and convenient, by automating processes around the house and giving you remote control via an app, voice commands, or even gestures.
5. What are the pros and cons of smart home devices?
Some smart home devices are difficult to install and work on complex technology. Even though most of them are quite affordable now, a lot of them are still expensive. Despite all the cons, smart home devices help you save energy, convenience as well as security.