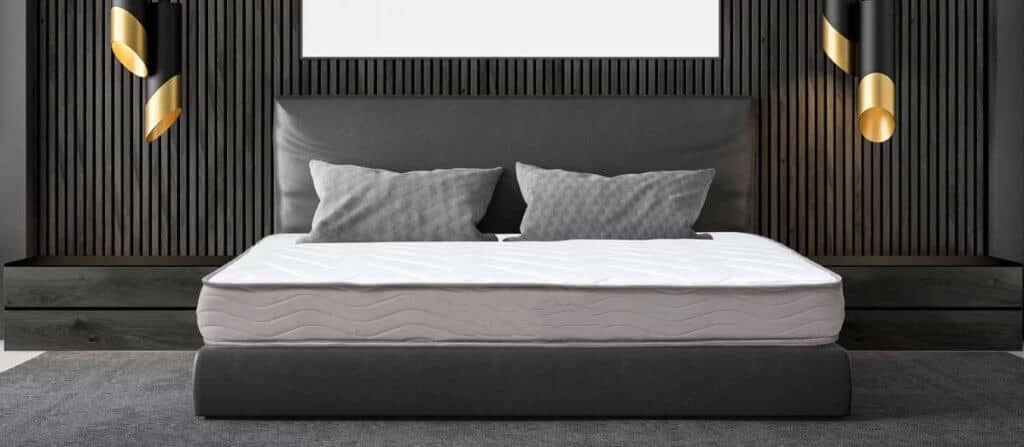 Are you baffled by the vast array of mattress brands available in India? Are you perplexed by all of the factors to consider before buying a mattress? Our experts have developed a list of the best mattresses in India based on a thorough examination of different qualities, testing of various features, and reading of various user reviews to assist you with your dilemma. To make an informed selection, go over the following list of the best bed mattress in India.
Best Bed Mattress In India
1. Sunday Ortho Latex Mattress :
If you're seeking technically superior goods that employ as little chemical-based foams as possible, the Sunday Mattresses are our top recommendation. The orthopedic design of these mattresses provides exceptional support. It is our top recommended mattress brand in India since it lasts considerably longer than its competitors and employs as many natural components as possible – organic cotton top cover and certified latex make this a brand for those who like natural materials. These materials also help to keep the bed cool when sleeping.
2. The Sleep Company SmartGRID Luxe Mattress
The Sleep Company was formed to improve sleep quality for everyone in India by supplying mattresses that ensure a pleasant and healthy sleep. SmartGrid technology and the company's exclusive Hyper-Elastic Polymer material, which is sourced directly from Japan, are used to make this Luxe mattress. The mattress was designed to provide you with the most comfortable night's sleep and a cloud-like feeling.
3. Wakefit Orthopaedic Memory Foam Mattress
A mind that sleeps well, thinks well, and Wakefit offers new sleep products at the most affordable prices in India via relentless experimentation and intensive research. The orthopedic Memory Foam Mattress is the most popular mattress product, as it is renowned and can lull you into a deep slumber offering a proper body posture and spinal alignment, night after night. It's a Dual Comfort Mattress with the benefits of both a firm and soft mattress.
4. Duroflex Back Magic Orthopedic Coir Mattress
The Duroflex Coir Mattress is the finest alternative if you are looking for a water-resistant mattress. Although not waterproof, the material used in its production prevents it from drooping and makes it durable even if water is accidentally spilled over it over time. Additionally, the Duroflex 5 zonal orthopedic support Layer, which is a Duroflex exclusive and has been verified by the National Health Academy, offers total prone support. This feature is lauded for giving each of the body's five zones specific support and pressure alleviation.
Here Is A Comprehensive List Of The Top Ten Best Brands Of Bed Mattresses In India
Since not everyone has the same need, the mattress that is best for you may differ. We hope that this unbiased list of India's finest mattress brands will help you narrow down your search and save time when it comes to selecting the best brand of bed mattress.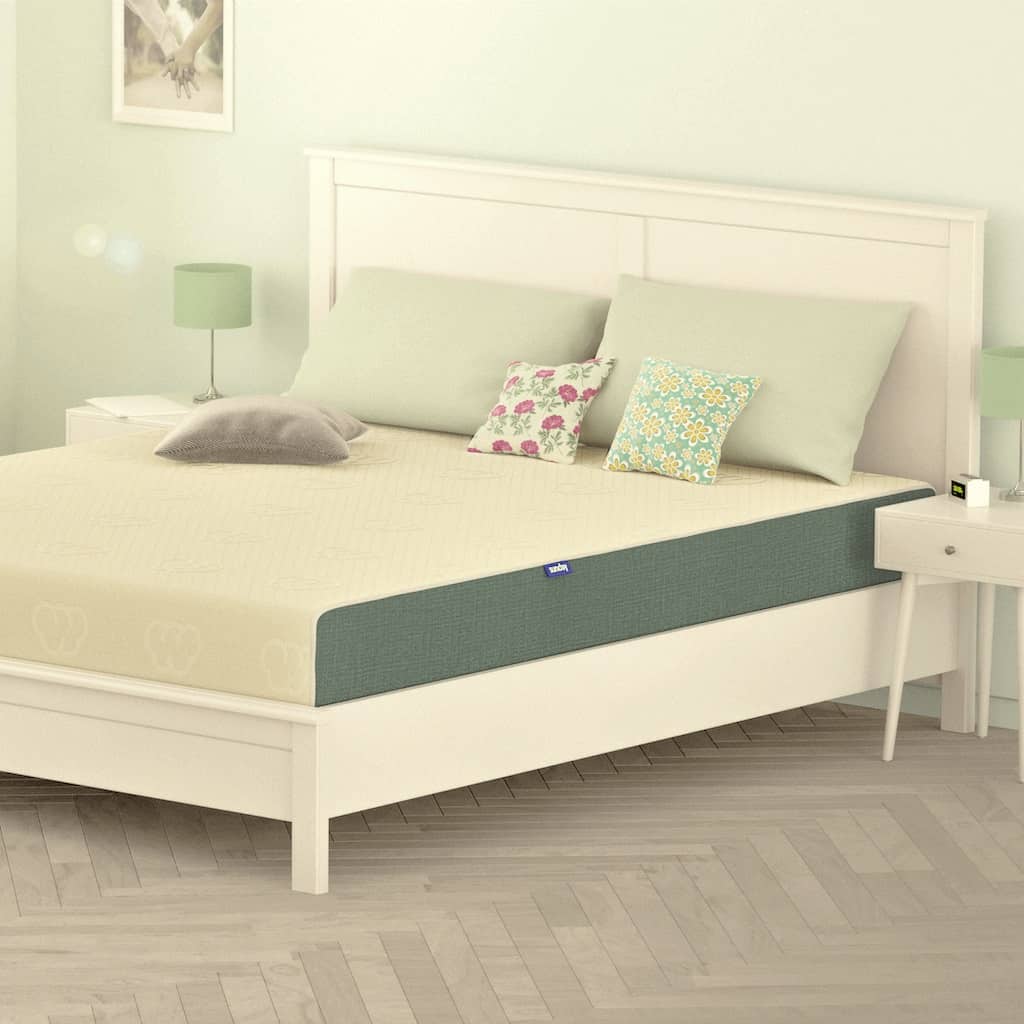 Sunday is our #1 mattress brand recommendation in India for three reasons:
(a) As many natural materials as feasible are used.
(a) The product is well-designed from both a technical and aesthetic viewpoint.
(c) It has a substantially longer lifespan than its competitors. If you are easily swayed by significant discounts, Sunday may not be for you. The items are reasonably priced, but there are no phony discounts.
2. The Sleep Company SmartGRID Luxe Mattress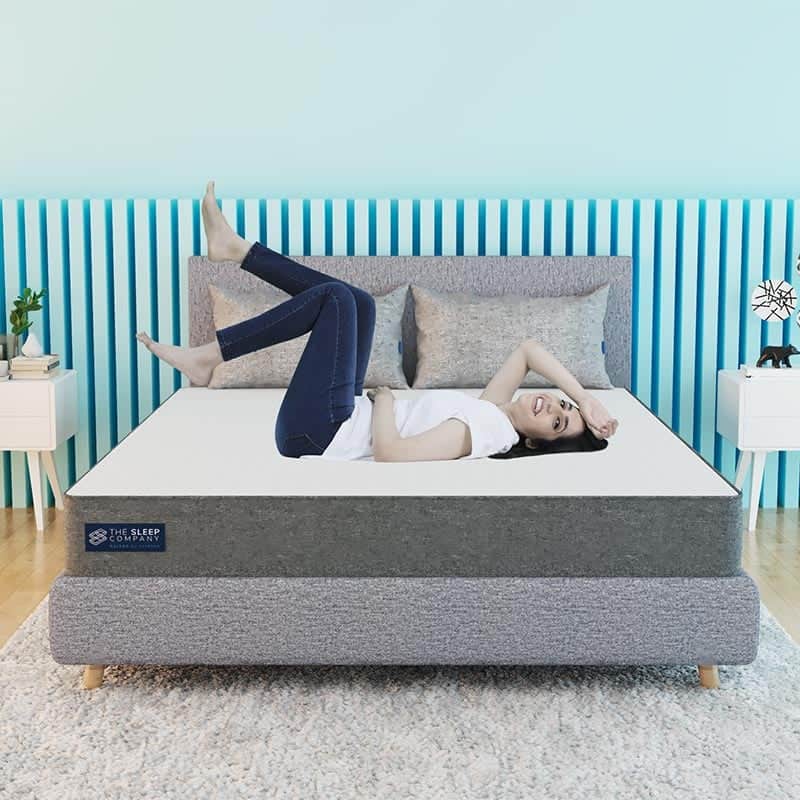 As customers shift from traditional to smarter technology-based mattresses, This mattress is an ideal option for anybody looking for a luxurious experience.
Due to the general hyper-elastic polymer utilized in its manufacture, this mattress is the optimal combination of SmartGRID technology and luxury. The cover is composed of organic viscose cotton, which reduces skin rashes and irritation while also boosting the ventilation of the mattress.
The smooth walls of the grid provide a velvety sleep on the body's contours. This mattress has a bounciness rather than a sinking sensation, which many of us like.
3. SleepX Ortho Sleepwell Memory Foam Mattress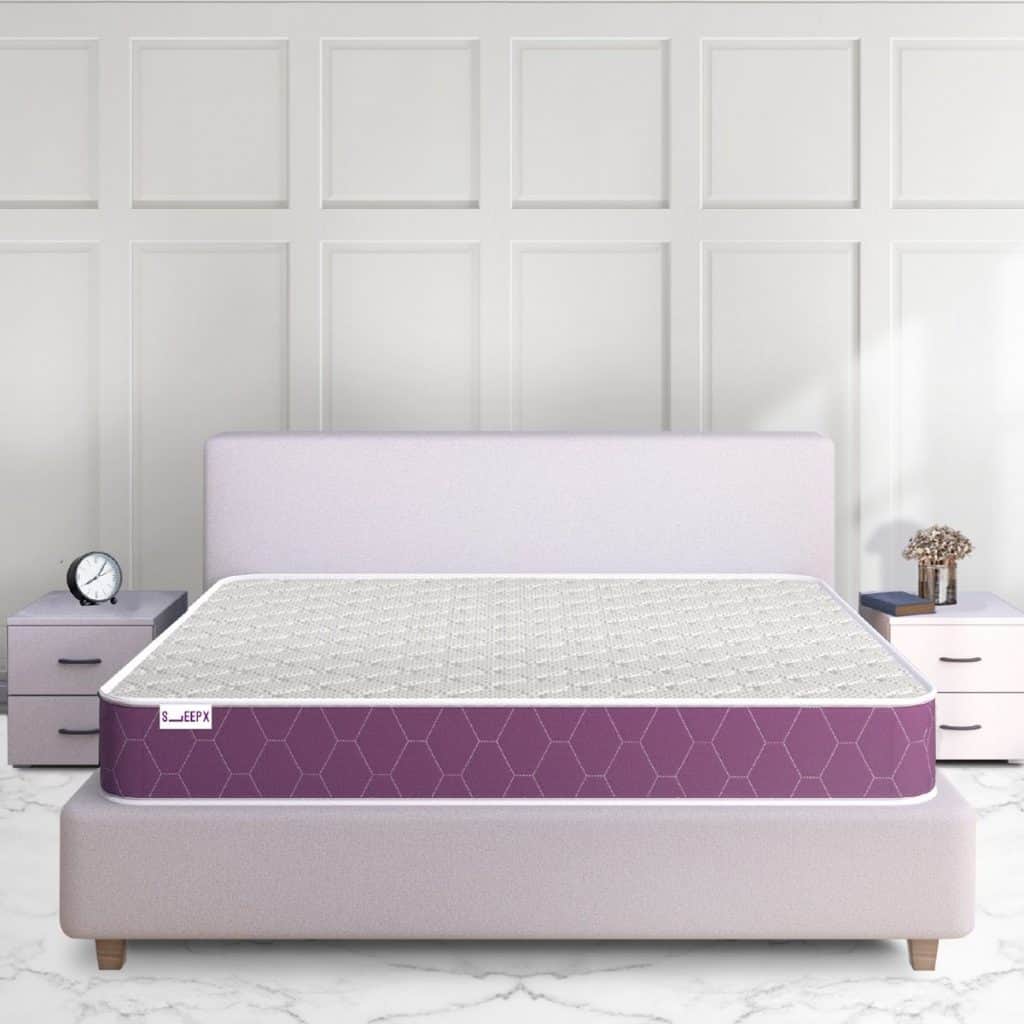 Multiple trials have shown that this mattress can help with stiffness and pressure points, as well as reduce neck discomfort. The quilted 180GSM polyester material on the mattress gives excellent comfort, firmness, and back support to the sleeper. It is designed to conform to your resting posture, delivering superior comfort and pressure point alleviation.
In addition, the mattress conforms to your spine, making it comfier. For added comfort, the mattress contains a layer of 15mm memory foam over an 8mm PU filling.
It's constructed of a sumptuous, high-quality material that's kind to your skin. It has a bright purple color and a high polish finish. It is available in four sizes and is lightweight, making it simple to transport.
4. Wakefit Orthopaedic Memory Foam Mattress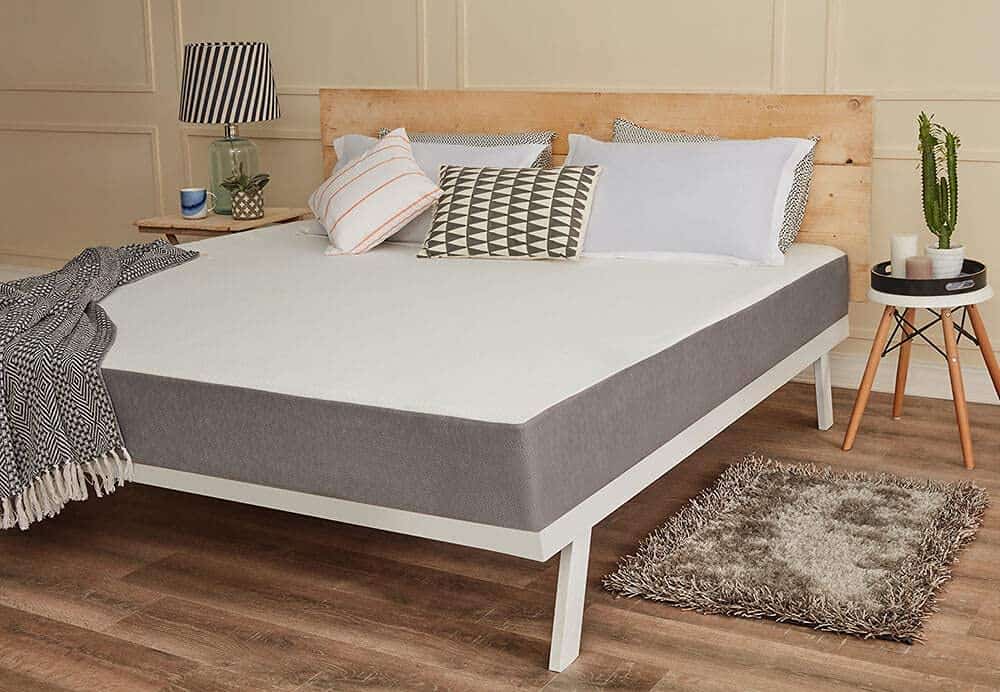 After a hard day at work, we all deserve a restful night's sleep, and this mattress provides it. The orthopedic memory foam mattress from Wakefit has a 5-layer comfort configuration built-in. This mattress is great for persons who suffer from a stiff neck, lower back discomfort, or other similar issues.
It uses cutting-edge technology to target pressure spots in your muscles and eases tension. Within 10 days of sleeping on this mattress, one can notice joint pain alleviation. It has a larger cell-size foam that allows for better ventilation, keeping you cool and comfortable all night.
5. Peps SpringKoil 6-Inch Bonnell Spring Mattress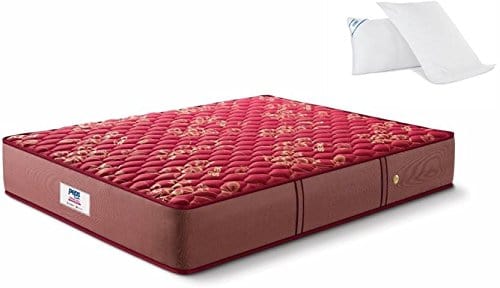 If you don't want to spend the money on a memory foam mattress, this spring mattress will suffice. It's springy and holds its shape even when under a lot of strain. It's a great option for youngsters or anyone who prefers not to sleep on a hard mattress.
It contains adequate pressure points to target and relieves your joints. It might not be ideal for every population because some individuals find it stiff. It's made of high-quality materials and is reversible, so you may use it on both sides for equal comfort.
Ivory, maroon, crimson, and dark blue are the four colours available in the Peps SpringKoil spring mattress. Soft and ruffled fabric pillows are included as well, with two Peps pillows included with a double bed mattress and one pillow included with a single bed mattress.
6. Kurlon Kurlo Coir Rubberised Firm Coir Mattress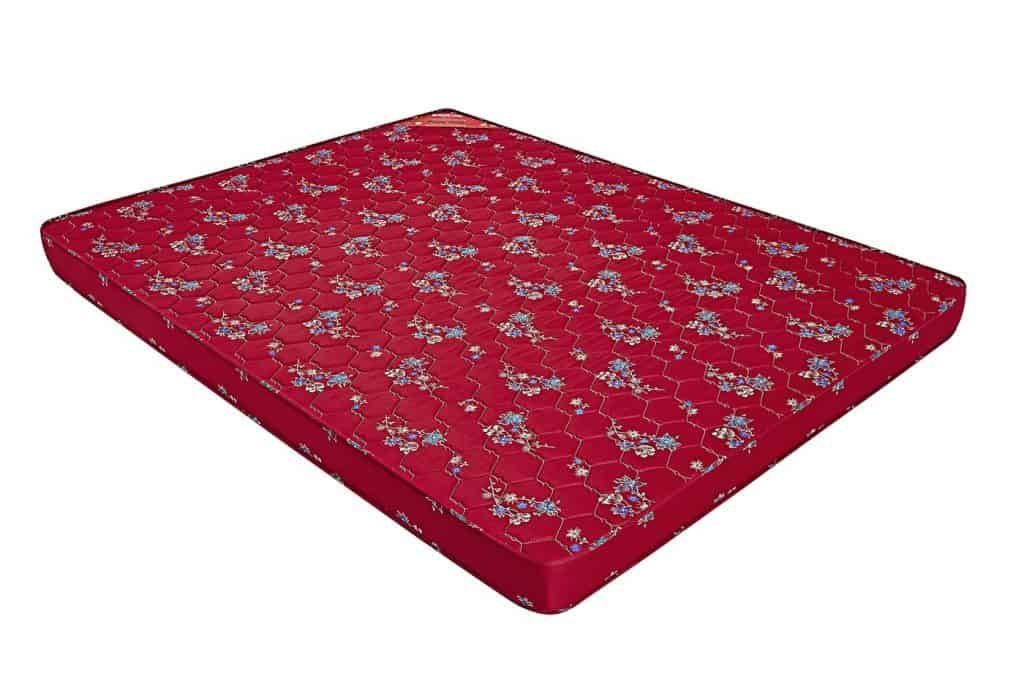 Kurlon is a well-known brand in the Indian mattress market. If you're searching for a low-cost mattress, this is the one to choose. The mattress's considerable thickness natural coir core layer, along with ACD &VCT technology, makes it incredibly firm and provides superb spine and body support.
It has enhanced coir orientation for further support and bounce, as well as a rich coir density in the centre for uniform distribution. Fungi, dust mites, and the stink will all be well protected. The knitted fabric is soft on the skin and helps to keep microbes at bay
7. Orthopaedic Memory Gel Foam Mattress by SleepyCat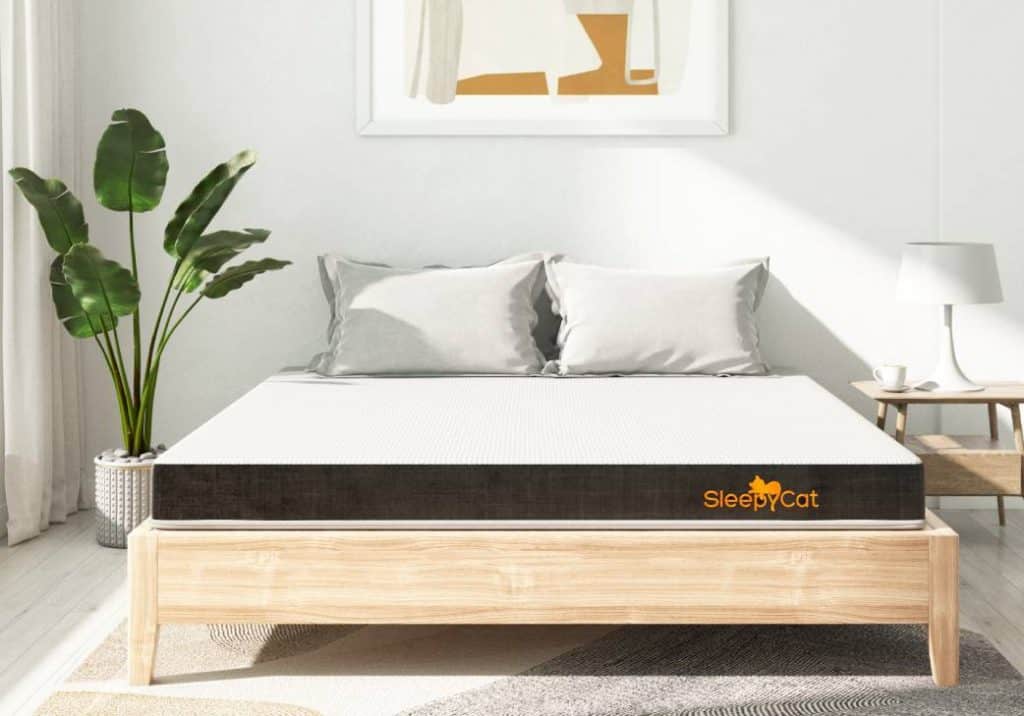 In India, SleepyCat is a well-known mattress manufacturer that provides high-quality mattresses at affordable prices. Look for a memory foam mattress that allows for appropriate airflow and traps less heat while shopping. This mattress has a reputation for doing exactly that. For optimal comfort, a mix of memory foam and cooling crystals controls body temperature.
 This mattress adjusts to your sleeping position and is great for individuals seeking comfort and support. It blocks the transmission of motion, allowing you to sleep soundly. It is ideal for those who sleep on their sides or stomachs. It has no hazardous ingredients, making it ideal for people with allergies.
8. Flo Gel Ergo Memory Foam Mattress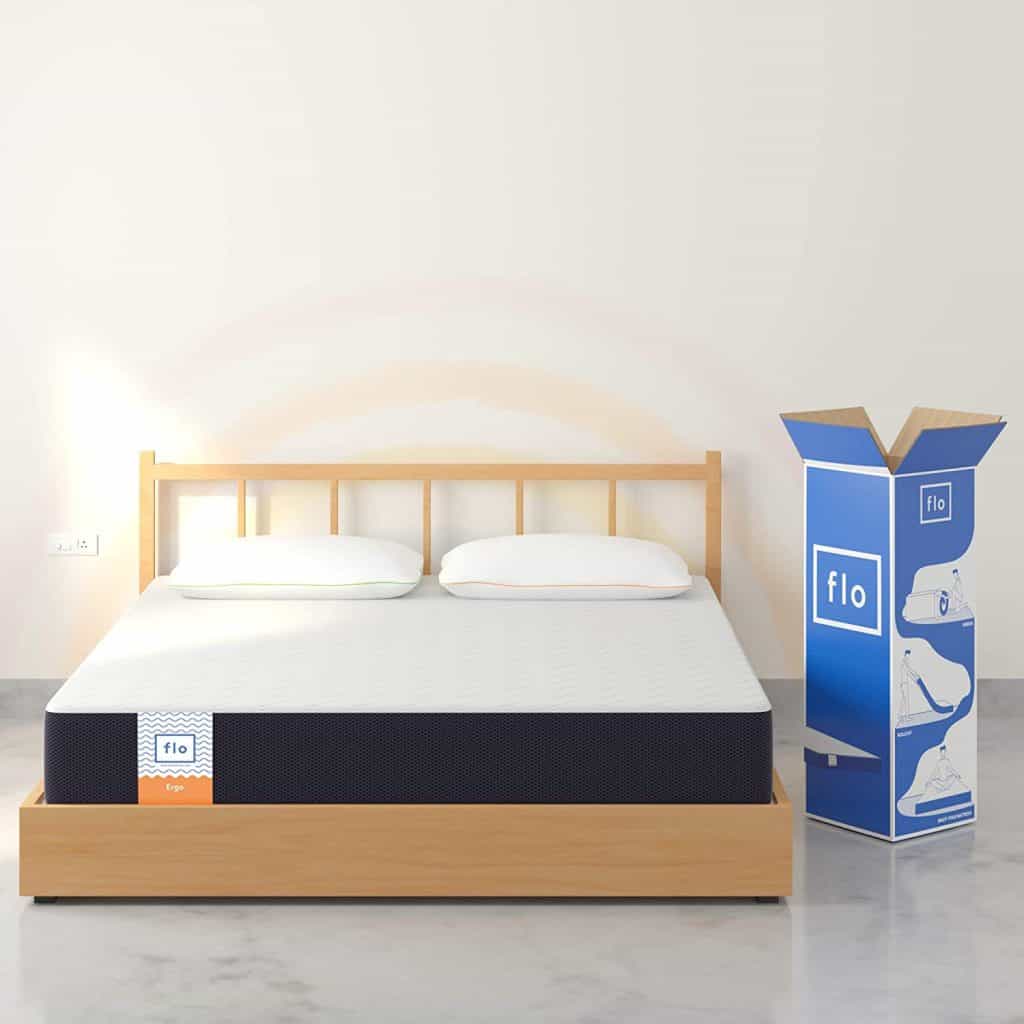 A poor-quality mattress can have an adverse effect on your skin and potentially lead to acne. To avoid this, choose a mattress that is both safe and soothing on the skin, such as this one. The high-quality cashmere fabric cover is packed with antimicrobial aloe vera gel to keep your skin safe, fresh, and moisturized. 
This mattress, which is made with a special responsive foam, helps in preserving the natural curve of your spine while giving ultimate comfort.
9. Duroflex Back Magic Orthopedic Coir Mattress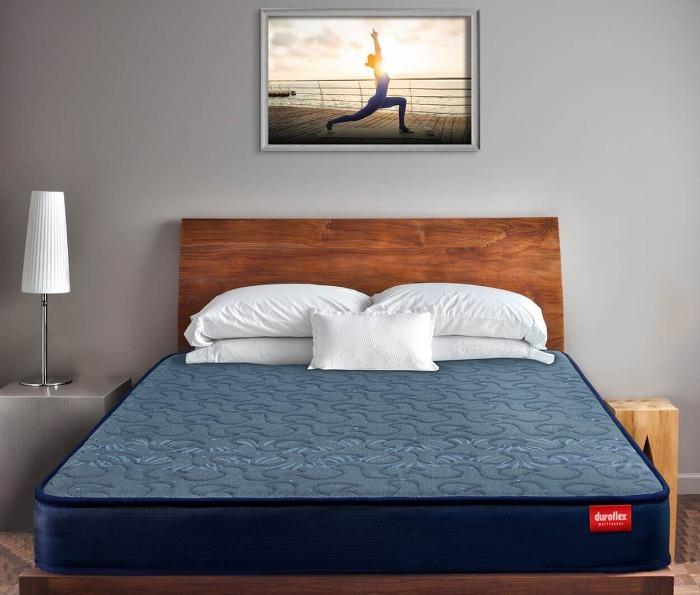 Mattresses that are outdated and unformattable may be the source of persistent back pain. If you're having trouble sleeping, this mattress might be the solution. The National Health Academy has recognized and verified the Duroflex Back Magic mattress, and doctors have recommended it.
The 5-zone orthopedic mattress coverings made of high-quality coir and rebonded foam provide excellent support for the legs, knees, back, shoulder, and ankles. The coir mattress has enough ventilation and breathability. It guarantees that the spine and posture are in tip-top shape.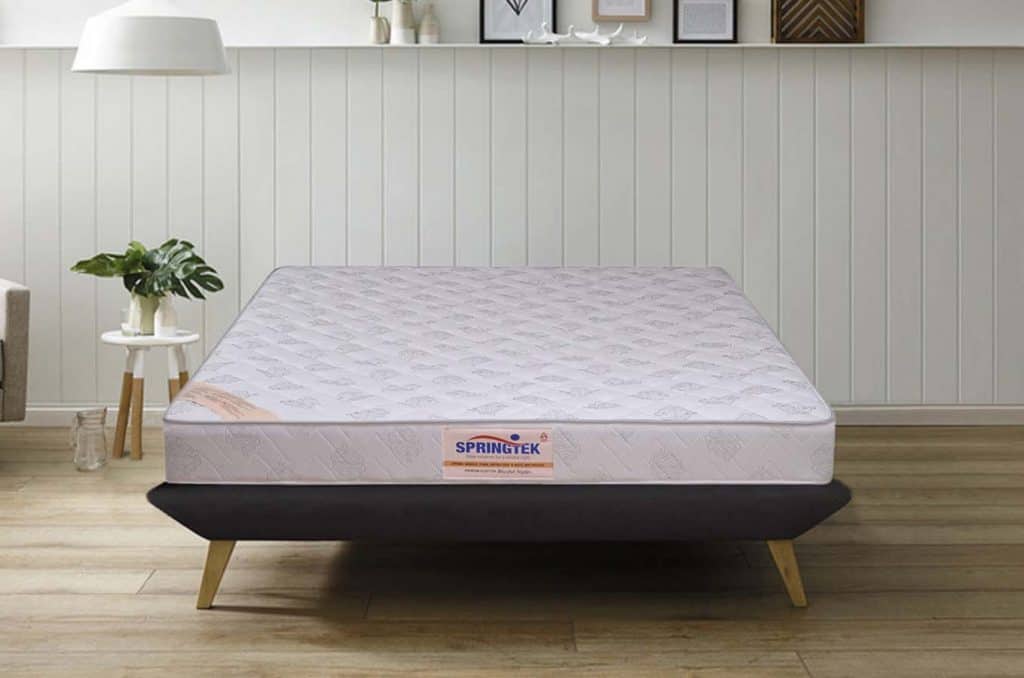 This orthopedic mattress is constructed of high-density rebonded foam and a high-gsm antibacterial fabric. Its strong active bond material offers excellent back support and keeps you cool in all conditions. The foam absorbs and redistributes all of the body heat as one sleeps, regulating the temperature to the appropriate level.
Despite the fact that the business offers medium-firm support, the experience may be softer. This mattress is beautifully made with natural rubberized coir covering that enhances body posture. It is made of real materials to provide a long-lasting and enjoyable experience.
Our team of specialists determined that Sleepyhead, Sleepwell, and Wakefit are unquestionably the leading trios after considerable discussion and significant investigation. The alternative possibilities, on the other hand, are not awful at all. All of the ten goods described above are extremely comfortable, allowing you to get a good night's sleep and maintain a healthy and active lifestyle.
When it comes to choosing the best bed mattress brand in India, you must select a product that meets your specific needs. The adage "one size fits all" isn't applicable here. We hope that this post has helped you choose your ideal mattress and ensured that you get good value for your money. Our specialists would be glad to hear from you and answer any further questions you may have.
Best Bed Mattress In India FAQs
1. What is it about hotel mattresses that makes them so enticing?
The majority of hotel mattresses are built of high-quality hybrid spring memory foam or latex foam designs that offer excellent pressure relief and support. The smooth sheets, fluffy comforters, down pillows, and immaculate room décor, in addition to the mattress, contribute to the total comfort.
In certain hotels, a mattress topper is placed on top of the normal mattress to provide an additional layer of padding. But the greatest news is that having a hotel-quality night's sleep is no longer out of reach: all you have to do is do a careful comparison between your requirements and the mattress options available.
2. Foam Mattress vs. Spring Mattress: Which is Better?
Depending on your needs and requirements, both types of mattresses are suitable. Foam mattresses are soft and robust, providing adequate support for your bank in any sleeping position. They come in a variety of firmnesses, ranging from extra-soft to extra-firm, depending on the type of foam used in their construction.
People who suffer from hip and back discomfort can benefit from these mattresses. These mattresses control body temperature as well, although they are more costly. Individual pocket springs are used in the construction of spring mattresses to give bounce and mild comfort.
3. Which mattresses are the best to buy?
Different mattresses offer different purposes depending on the needs. All mattresses are fine if they are picked carefully. Most people are unable to recognize the harm and connect their demands to their personality type, resulting in pain. As a result, our specialists have compiled an extensive shopping guide to assist you in making smarter judgments
4. How do I choose a mattress in India ?
You should purchase a mattress based on your sleeping position and preferences. Sleeping on Your Sides or Back: If you sleep on your side or back, choose a soft mattress made of latex, memory foam, or foam. A soft mattress cushions the body and alleviates pressure points.